Davao: River Rafting Experience
My friend is always asking if we're going to river raft in Davao, I kept on telling her that "We're going to Davao, wag kang shunga sa CDO lang ung river rafting na un." Then I saw the advertisement of BaseCamp on the net about Rafting at Davao River. Sorry naman.#nganga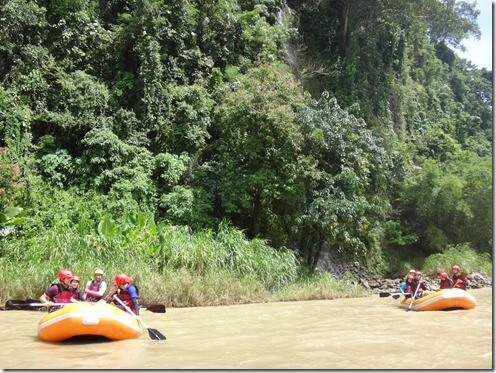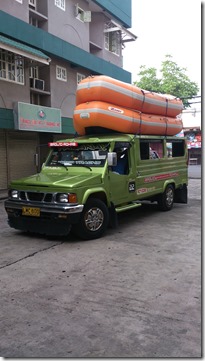 After our flight from Clark to Davao, I immediately called Base Camp to reserve a slot for a River Raft. They said we have to pay the DP fee before the day we choose to raft. So after we checked-in we head straight to Base Camp headquarters. PS: You can buy different water sports apparel there.
The next day, as early as 8am we were fetched by a jeep. We had an orientation about the activity on their headquarters after that we drove down to the jump off the Davao River. They taught us some strokes in rafting, and how is the proper way to hold the paddle. They also taught us the parts of the paddle and the raft.
We were grouped in to 2 rafts. We're just 4 in our raft which demands more power in paddling. After the lesson and the grouping we wore our helmet and life vest then we start the rafting.
Never thought it would be that fun! The whole rafting experience lasted for 2-3hrs because it is 13km long. Pero bitin pa rin ako, the rapids was so fun but pretty scary too. There are different courses in this river, like Washing Machine (where your raft is turning 360 degrees while running through the rapids), Kiss the Wall (not only in mountaineering there's kiss the wall, it is where the raft kisses the walls of the river), Drop n' Suck (literally, after passing through an elevated rapid you'll find yourself being sucked by the water so you have to continue paddling) and many more.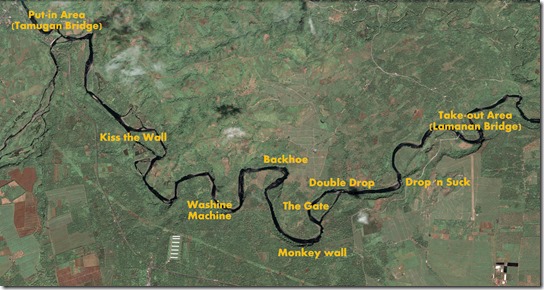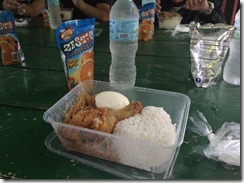 After the tiring river rafting, they gave us a packed lunch which is rewarding and delicious. Rice, hard boiled egg, fried chicken and pansit. May juice at water pa! Sulit na sulit!
For 1,500 pesos you'll have River Rafting experience inclusive with transportation from your hotel to the area and vice versa, lunch, documentations on CD, gears, and lesson on river rafting. SULIT TALAGA!
Davao River Rafting from Mc Pol Cruz on Vimeo.
Base Camp
Medrazo Fruit Complex, C. Bangoy St. Davao City
Mobile: 09323500921 or 09088941468
Phone: (082) 305-7624
Email them at basecampdavao@yahoo.com