Kahuna Resort La Union – Luxury Stay Like a Kahuna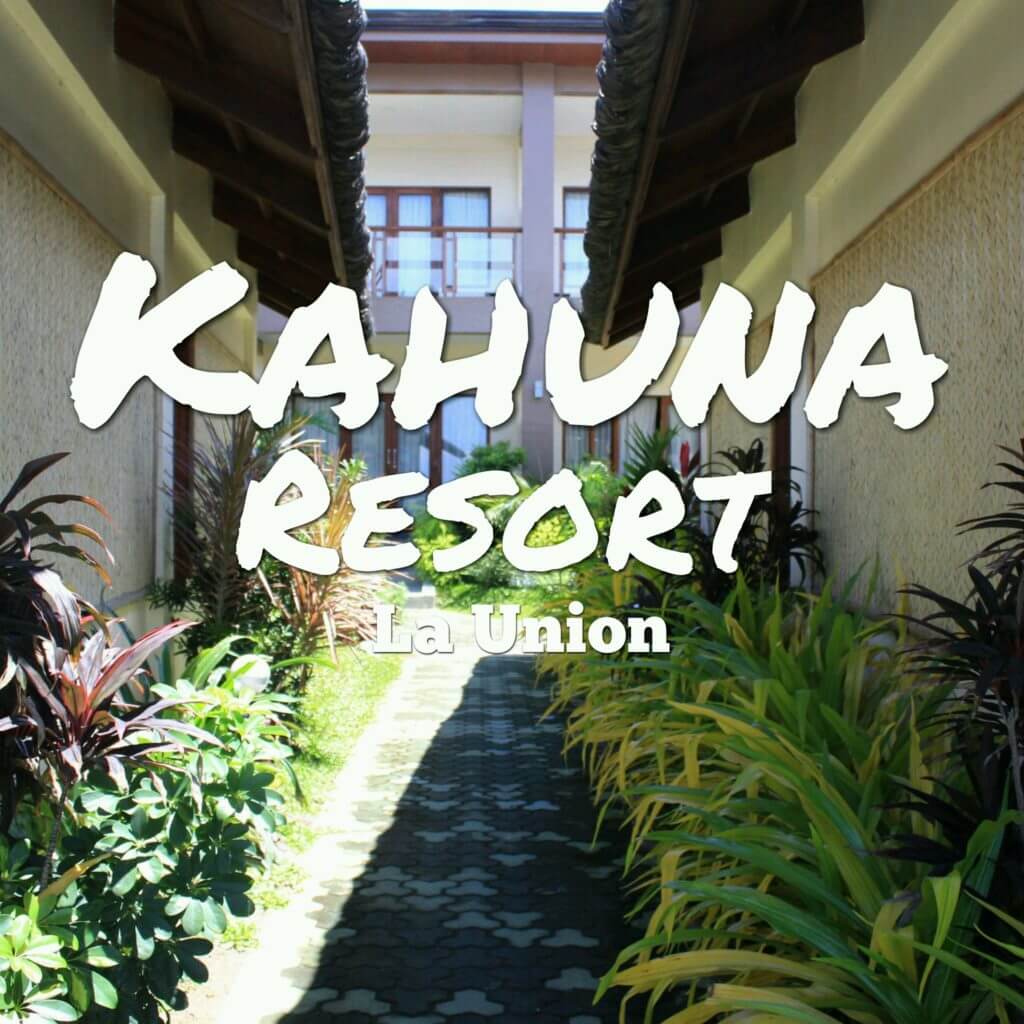 The excitement of being in the beach just took me to the next level because of my recent island trips. One day, I fantasized about being in the beach and surf ing, then I thought why not visit La Union and invite my friends to join me in a La Union trip. After days of planning, we packed our bags and head off to Kahuna Resort La Union where we felt like a Kahuna. Here's my story about our Kahuna Resort La Union trip.
Kahuna Resort La Union
Aside from the waves of San Juan Beach in La Union, I really want to see Kahuna Resort La Union. It is a Filipino – Balinese inspired luxury resort along the beach of San Juan. It has a stunning view of the beach. This grand tropical-vibe resort was our home for 4 days. Even though it has a very Filipino vibe because of the nipa villas and partly Balinese, the name was originated from a Hawaiian word for "an important person" or "wise man". It also has a definition for surfers which is "very large wave".
I think Kahuna is very fitting name for this resort because they'll treat you as an important person and it's a wise choice to pick Kahuna Resort as an accommodation in La Union to see the large waves of San Juan Beach. (you see what I did there? LOL)
An enticing view of the beach from the Big Kahuna Bar and Restaurant is what I saw when we arrived in Kahuna Resort La Union. You can see the crystal smooth waves of San Juan Beach in the morning. You'll see the surfers running through the shore pumping up with a good run.
We were ushered to our villas, there I saw their pathways with lush greens of plants and flowers. While making our way to our villa, it struck me how beautiful the resort is and that I will be having a relaxing stay in Kahuna Resort La Union.

Rooms
Luckily, we were given a newly opened room which is Ocean Villa. It has its own infinity pool facing the beach where you can enjoy the sunset while dipping into the pool. The Ocean Villa has high glass windows and doors that I really like for natural lighting. The fixtures are really modern but still keeping up its tropical vibe. I love our bathroom because it has a wide window opening up to the bamboo walls and greens for a cozy ambiance.
Ocean Villa has its own veranda where we always hang out and chill. We also order our food from the restaurant and ask them to just serve it on our veranda which has dining table and chairs. Kudos to the waiters and waitresses who always serve us our meals by our veranda because they'll have to walk to the pathway carrying our food. Quality service, at its finest! We also asked them to arrange the tables and chairs beside the pool because we want to eat outside while enjoying the sun and the view of the beach.
We really enjoyed our stay Kahuna Resort La Union because we really felt like a Kahuna – an important person. I really enjoyed to be lazy in the resort; laying all day at their soft bed and relishing the moment where I watch the beach from the veranda. The resort staffs are all smiling which I really like because it adds to the friendly environment of the resort. Plus, they have quality service which every resort should have. I would recommend Kahuna Resort La Union as a prime resort when visiting La Union but before that you can visit Kahuna Makati before heading your way to La Union.

If you want a discounted deals for Kahuna Kahuna Resort La Union click HERE
Kahuna Resort La Union
National Highway, Brgy. Urbiztondo,
San Juan, La Union 2514
Mobile: +63.917.830.0363 +63.998.855.2837
Landline: +63.72.607.1040 to 41
email: info@kahunaresort.com
web: www.kahunaresort.com
No doubts, healthy diet and medicines are playing on the minds of men all around the World. People get millions prescription medicines online. If you are going to use Cialis, you perhaps want to know about http://isviagraoverthecounter.com/metronidazole-over-the-counter.html. Today, there are many options for those ones who suffer from such heartiness problem. What do you think Cialis is? Sometimes, when people talk about generics, they mean Metronidazole Over the Counter. Matters, like Generic Flagyl Over the Counter, cite to sundry types of heartiness problems. Without fail, sexual disorders can help doldrums and can leave you and your partner feeling frustrated. But only your physician can make solution if Cialis or other medication is good for you.