Book your Mekong Delta Tour in Klook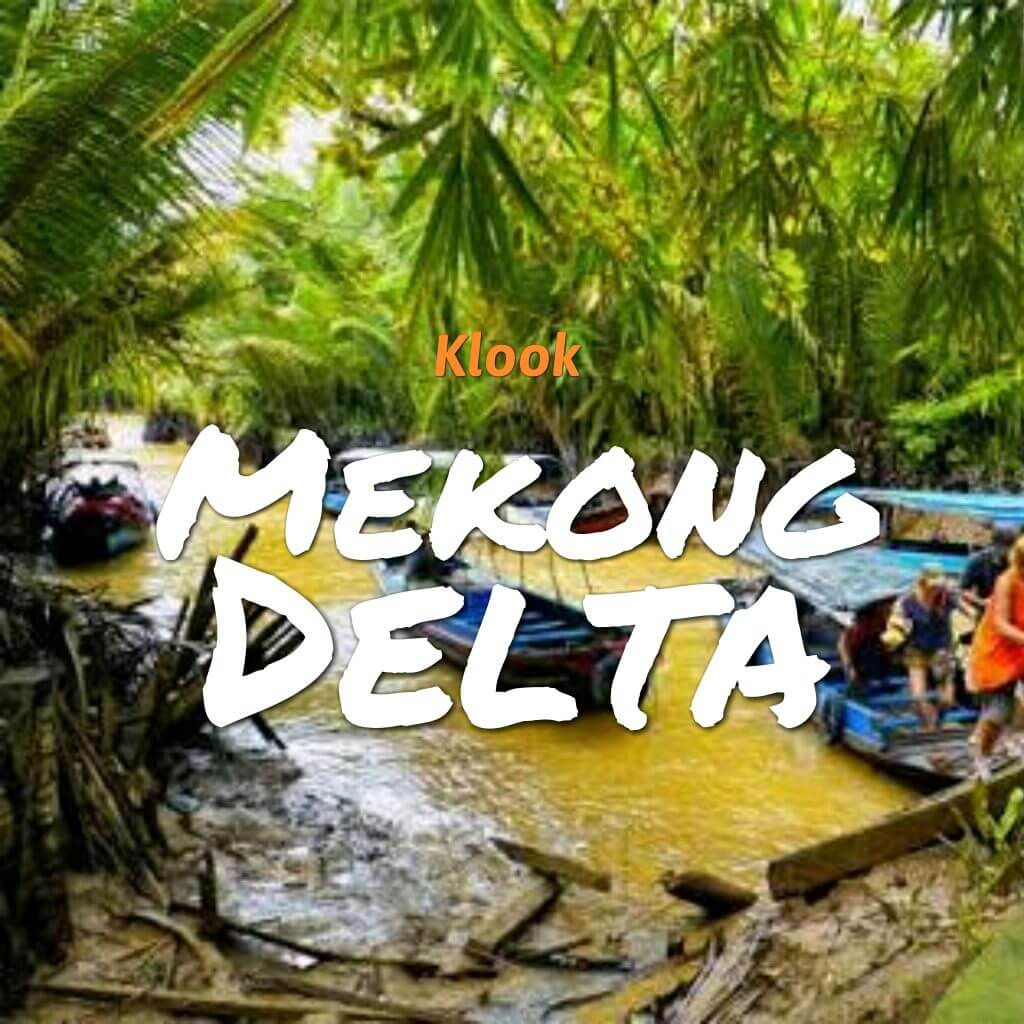 Second day of our trip in Ho Chi Minh was a full day tour in Mekong Delta. A lot of my friends had been raving about this tour, it was exciting though I thought that it's just a boat ride around the Mekong River but there were a lot of side trips along the way. We were able to explore Vietnamese religion which is Buddhism when we visited a temple and also tasted Vietnamese food in Mekong. Read more about this trip!!!

Mekong Delta
Mekong Delta is located in the southern part of Vietnam. It has maze of rivers, islets, Khmer pagodas, floating markets, small villages with rice paddies. Mekong Delta has a mud-brown waters but over 1,000 animal species were recorded between 1997 and 2007 and new species of plants, fishes, lizards, and mammals, that's why it has been dubbed as "biological treasure trove".

Vinh Trang Pagoda
Our first stop was Vinh Trang Pagoda which is located in My Tho in Mekong area. It is Buddhist temple and also one of the best-known temples in the region. It has this huge Buddha statue which is the Bố Đại, it also has reclining Buddha inside the premises.

Lunch
After cruising along the river to observe stilt houses, fruit plantations and fishing villages, we head over to Tortoise Islet for lunch. It was like a feast with all Vietnamese food. It is included in the trip but you can upgrade to get big fish and other Vietnamese dishes.

Sampan Boat
We continue cruising the area of Ah Khanh in the beautiful province of Ben Tre. We rode a small Sampan boat. It was terrifying at first because we don't know how to balance the boat. But later on, we found ourselves covered with high mangroves while cruising the river. The place was relaxing and magical. Though it was short but the view was remarkable. After that, we enjoyed a light snack of seasonal fruits and aromatic honey teas while listening to sound of Vietnamese folk music.

Book your Mekong Delta Tour in Klook
We booked our full day excursion tour in Mekong Tour in Klook. Right off the bat, they offer very affordable tour in Mekong Delta. The tour covered your transporation from Ho Chi Minh to Mekong Delta, boat ride around the river, lunch, snacks and English speaking guide for one 697 PHP! It was really a steal!! I would suggest to avail this tour in Klook if you're going to visit Ho Chi Minh. The whole tour was hassles-free and worry-free, just go there and enjoy. Check out other tours that I have tried in Ho Chi Minh City with Klook like Saigon City Tour and Cu Chi Tunnel.

Get a discount if you
use my INVITE
! Watch my vlog about this tour to know more about the places we visit!