TRIPOOL – Round Taiwan Round Newest Offer #GIVEAWAY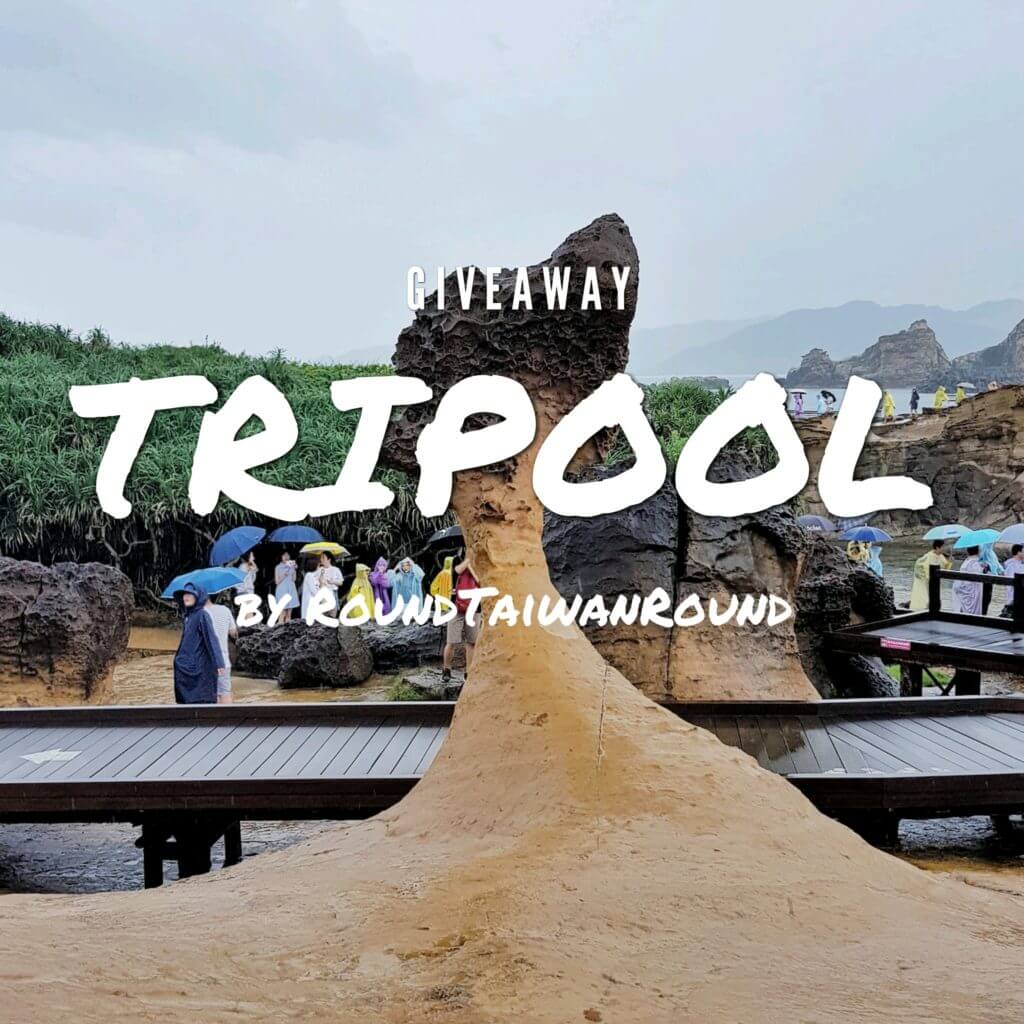 Our trip to Juifen where we witnessed the beauty of Yehliu, Shifen and Juifen – it was an awesome trip to different tourist spots around Taipei countryside. Without Round Taiwan Round, the trip wouldn't be that special because it was raining when we visited Juifen and other places. We even had a chance to travel with our ever-trusted driver and tour guide, Jeffrey, which is a huge help getting around the spots. Round Taiwan Round offers their newest product that you would like, especially, if you like hassle-free travel but still thinking of the most affordable way to explore different places, then TRIPOOL is perfect for you! Read more to know more about this product.
Round Taiwan Round focuses on promoting Taiwan travel experiences the smart & fun way. We engage with travelers from around the world to make sure that they get the most out of this wanderlust, experiencing Taiwan authentically. More than a licensed travel agency, our online travel planning platform provides instant quotes, hassle-free reservation & planning services, and professional tour guide – all to provide an unforgettable voyage.
What you have to know about Round Taiwan Round:
Received TripAdvisor's Certificate of Excellence 3 years in a row
Lonely Planet local tour partner, Jetstar, AirAsia content partner
We have handcrafted more than 50,000 customized itineraries for global trotters
More than 10% of English speaking visitors have used our site to plan their itineraries
Each year, more than 1500 groups of international tourists enjoy our hospitality & superb service
Our site has more than 2,000 different Taiwan destinations intro, and 100,000+ beautiful images all photographed by us.
TRIPOOL
Tripool enables you to customize your itinerary, while enjoying the cost benefits of carpooling. Round Taiwan Round has a revolutionary planning services and travel specialist that can help you customize your itinerary for a total Taiwan experience. For example, you choose Juifen, you can select up to 6 awesome tour spots around the area. There are tons of options to choose from, below are the places that you can choose when traveling to Juifen.
Yehliu Geopark
Shuinandong Smelter
Golden Waterfall
Jiufen Old Street
Shifen Old Street
Shifen Waterfall
Yin Yang Sea
Gold Ecological Park
Keelung Miaokou Night Market
Houtong
Pingxi
Jingtong
Buyen Pavilion
Keelung Mountain Hiking Trail
Nanya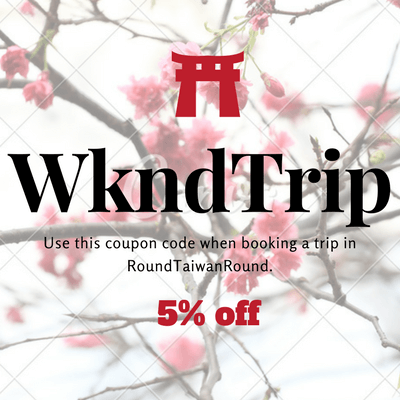 You can visit 6 different places for only US$30 per person, with English tour guide then it' US$70, both are cheaper than hiring a private driver. You can use my code to get 5% off to your booking: WkndTrip

PROMO: September 15 – December 15 2017

GIVEAWAY

This is for my readers and followers!! Get a chance to win a local tour that Round Taiwan Round offers! I will announce the winner on October 20, 2017. To join the giveaway, just follow the mechanics below.
FOLLOW AND LIKE Weekend Sidetrip's Facebook Page & Instragram account and Round Taiwan Round's Facebook Page & Instagram
POST the place you want to visit in TAIWAN, you can post it in Facebook or Instagram
ANSWER the question "What place in Taiwan do you want to visit with Round Taiwan Round and Weekend Sidetrip?"
TAG us on your post. Whether you post it in FB or IG.
HASHTAG these #Tripool #WeRoamLikeThis #RoundTaiwanRound
We will pick 3 best posts to win free local tour by Round Taiwan Round! I will contact you through Facebook and Instagram if you win the giveaway. The validity of the price can be used before 2017 ends. J

Thank you to Round Taiwan Round for helping me give something back to my readers!

READ MORE: My Juifen trip with Round Taiwan Round


Round Taiwan Round
Website: https://www.rtaiwanr.com/
FB: Facebook.com/RoundTawianRound
Email: service@roundtaiwanround.com
Phone: +886 4 2436 1910