Book your Cu Chi Tunnel Tour in Klook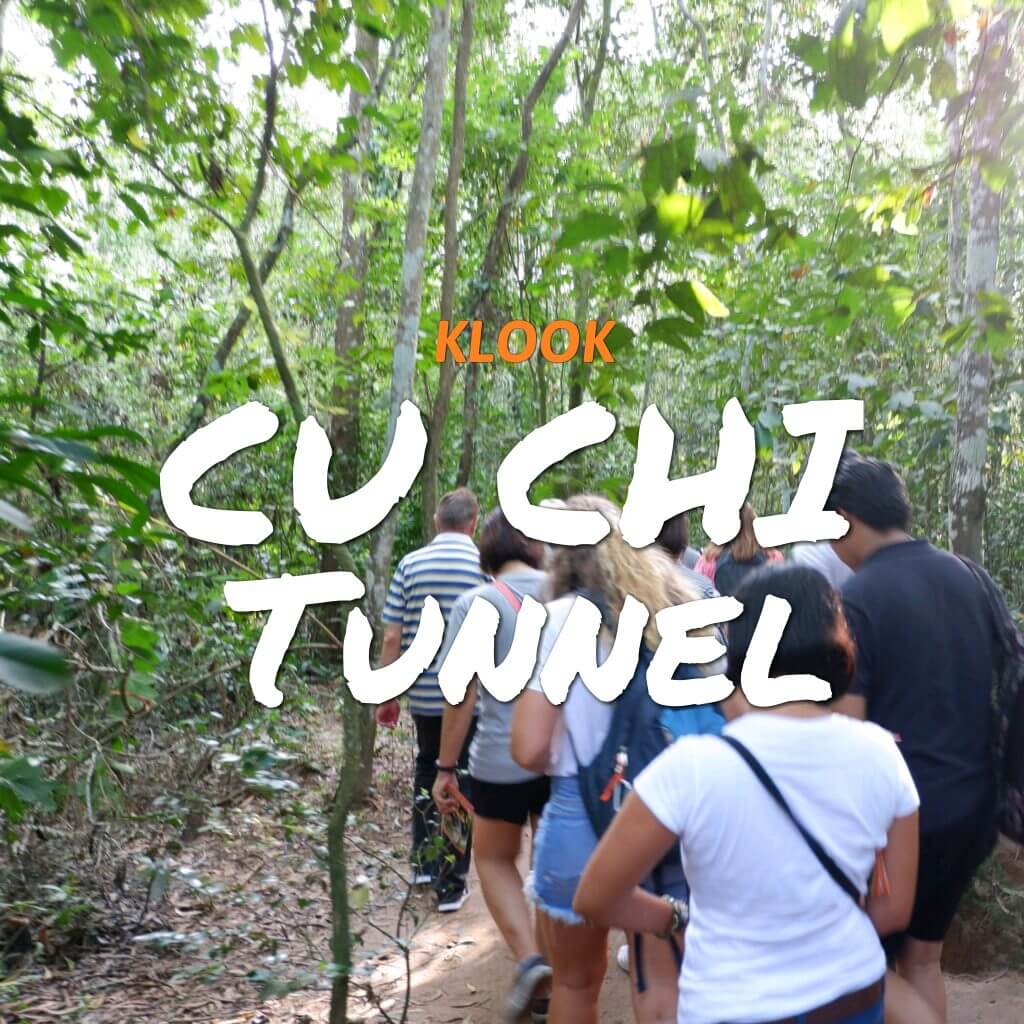 Our first tour in Ho Chi Minh City was the famous tourist destination in the city which is Cu Chi Tunnel. After arriving in HCMC, we had to rest because we went straight there after our work. We just know that it will be a long day for both of us that's why we had to rest. Turned out we were right, it was packed whole day but still exciting trip to Cu Chi Tunnel. Read my Cu Chi Tunnel story below.
Cu Chi Tunnel
Cu Chi Tunnel partakes a significant role during the "Vietnam War" or " War Against the Americans to Save the Nation" between 1954 to 1975. It was a between communist Norther Vietnam and Southern Vietnam. Communist forces began digging the Cu Chi Tunnel in the jungle terrain of south of Vietnam during late 1940s while the war of independence from French colonial authority. Believe it or not but the tunnel were often dug by hand. As Americans supported the non-communist regime in South Vietnam, the North Vietnamese and Viet Cong troops gradually expanded the tunnels.

People began to spent much of their life underground, the Cu Chi Tunnels grew to house entire village underground like quarters, kitchens, factories, hospital and bomb shelters. They also built large theaters and music halls to provide diversion for the troops and their supporters.

Cu Chi Tunnel is located 75 kilometers northwest of Ho Chi Minh City, the tunnels are an elaborate underground network made up of 250 kilometers.

They planted different traps around the area where Cu Chi Tunnel is located. This is to protect them from enemies.

After strolling around the area, we heard gun shots. They also have shooting range where you can shoot weapons that were used during the war.

That moment I don't know what to feel while hearing the facts behind the Cu Chi Tunnel and how many people died and sacrificed everything during the war. But at the same time I was fascinated and amazed by how the tunnel was built. One thing's for sure, it is one of many reasons what made Vietnam as a country now. It will always be a part of their history and culture.

Book you
Cu Chi Tunnel Half Day Tour
through Klook! We had a hassle-free and worry-free transactions during our trip. Use my
INVITE
to get cheaper deals in Klook!
Watch our vlog to know more about our trip to Cu Chi Tunnel.