After many planned trips to Mt. Banoi, finally, it happened after an unplanned and impromptu visit to this mountain. In the end of the day, impromptu trips will make you happy that you will treasure that trip forever or make you regret that you would bare for some time. Good thing, impromptu trips like this always ends well for me, not well but amazing.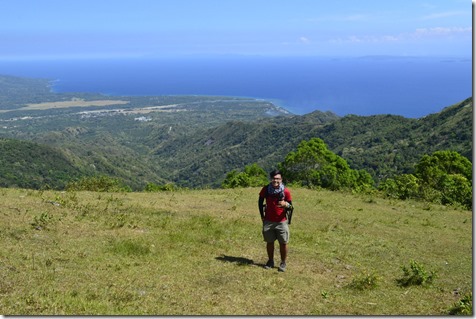 After getting my things in my dorm in Manila, I have to go to Buendia to my meet my friends there. We rode the JAM bus bound for Batangas Pier. -Then we go down at Grand Terminal in Batangas. From there we rode a jeep that led us to SM Batangas but the jeep dropped us just behind SM then there's a terminal near the 7/11 that will lead to Lobo. After 1.5hrs of jeepney ride we finally reached Lobo.
We bought some foods and stuff in the palengke of Lobo, then we walked to the precinct to register our climb. Near the precinct, we rode a tricycle that will lead us to the jump-off. We also register to the Barangay Hall near the jump-off that made us pay for 20php each climber. Para san kaya yun, wala man lang sampaguita-welcome-necklace para dun sa 20php na yun. You'll see a small chapel, this is where the trail starts.
We then start the trek. The first part of the trail was a rocky road. Rocks are everywhere, there are a lot of trail in that part but it will all lead you to the right trail. You would notice the gradual inclination of the trail. Actually the whole trail was all incline trek.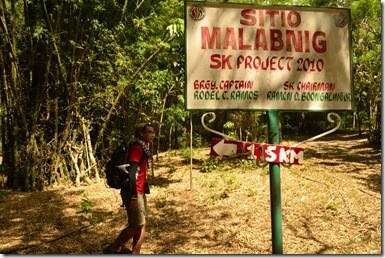 Some parts are steepy. The only thing that I don't want in the trail is that some parts don't have tree shades eh sobrang init nung panahon na yun. As in! haha! You will be passing by a small community on the trail while going up to the peaks.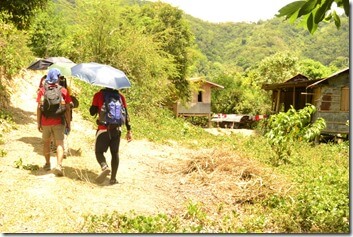 Chikahan muna with the locals while we're resting in the small community which is Sitio Malabnig. We resume the trek then after 1 split and 2 kembots we've finally reached the peak of Mt. Banoi.
From the first peak you'll need to kneel, crawl and trek to the mini forest to reach the peak where 2 damaged towers are swaying. Kakapraning baka may ahas sa mga vines. haha! The stinging rays of the sun, sleepless night and exhaustion was worth it after seeing the peaks of Mt. Banoi.
The climb to Mt. Banoi was fun. No regrets, all fun and laughter. I enjoyed climbing with my orgmates. Maybe, next time I'll climb with someone from other group or other freelance mountaineer.
PS: All boys (daw) climb ito that's why "Mga utoy sa Mt. Banoi"
Photo credits: Victor and Joe