Let's do our part on saving Mother Earth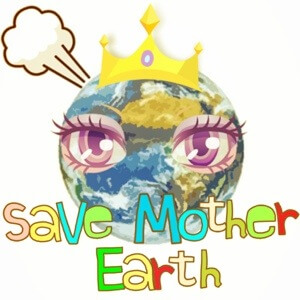 Have you noticed the sudden change in our climate? Well, that's an effect of global warming. Our Mother Earth is now suffering from this phenomenon which is Global Warming. The main reason of which is unbalanced ecosystem. Sadly, we are the reason why we're suffering from these disasters.
Land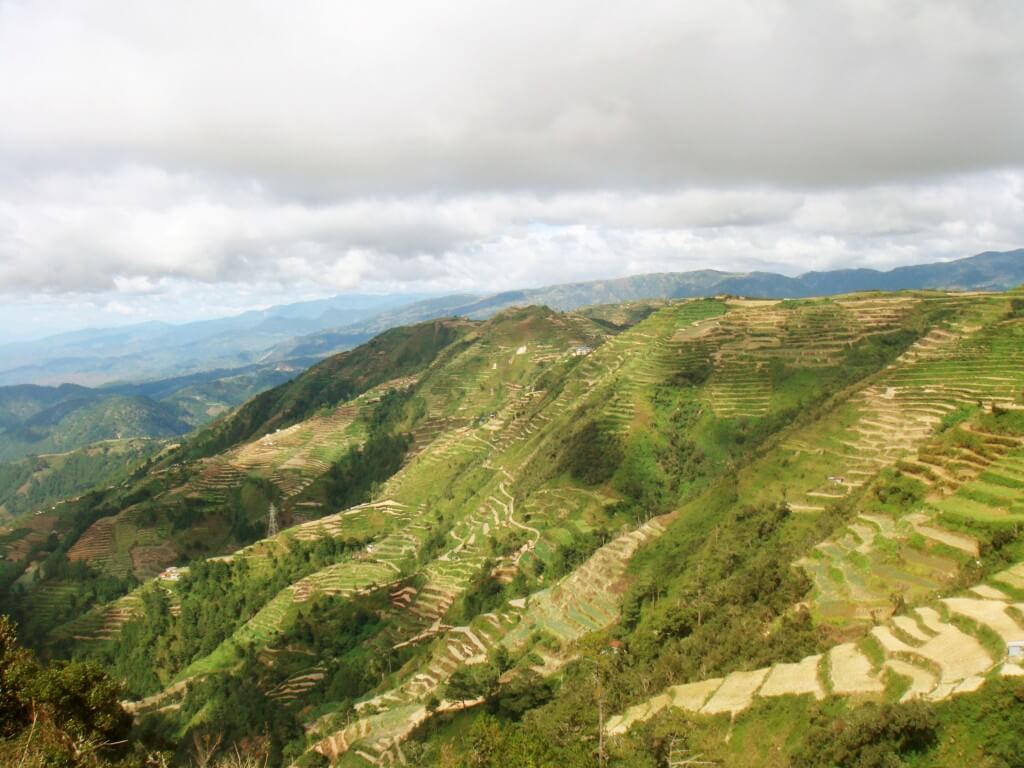 Green leaves of beautiful plants are threatened by the loss of their habitat, some plant species are now on the borderline of extinction. Importantly, plants provides us oxygen which every creature in Earth needed to live, it also provides us food, medicine, clothing and shelter.
Many forests around the world are now endangered because of unsustainable logging because of industrial demand of logging and other tree cutting, which results of having smaller trees in the forest. Forest is very important to every creature that lived inside or outside the forest's parameter. They absorb CO2 (Carbon Dioxide) which causes planet Earth warm. They even generate income and employment to those who live near the area.
One, effective solution to preserve and protect our forest is to stop deforestation, which means we have to stop buying wood products especially timber and start recycling them. Stop illegal logging, start tree planting, and protect endangered and exotic species.
Air
There are a lot of factors why we have polluted air, believe it or not we are the main contributor of such, resulting to increasing global temperature. CO2 is a gas that is present in our atmosphere that keeps planet Earth warm. Global warming's effect can be witnessed from different places in Earth like for example the melting of glaciers and pole caps, higher water level, river flooding, and the loss of coral reefs.
A solution would be reducing the production of greenhouse gases. We should learn how to us 3Rs which are the following; Reduce, Reuse, and Recycle. We can use renewable energy source and we should be practical individual. The government should take their part on this matter by relating laws and regulation on solving global warming.
Water
About seventy percent of Earth is composed of salt water ocean. Our oceans are also facing problems like over fishing climate change, and pollution. Oceans are the habitat of different marine creatures that are important in our ecosystem. It produces fishes, minerals and energy. It can also generate income and employment for those who live near the area.
We should limit the commercial fishing boats that are available in the industry. Be strict on the use of smaller holes in fising and limit fish quota. PLEASE everyone, stop throwing things or garbage on the ocean.
Always be reminded that our small irresponsibility towards our environment will take its consequences on the future where the next generation will suffer. So please be responsible enough to protect the creatures and species that are present on our world.
PICK DON'T DROP!

Simple phrase for a simple and significant act.
When you see a piece of plastic or any trash that is on the road or street and there's an accessible trash can, why don't you pick it up and throw it in the trash can. This simple act may save our Mother Earth and the entire human race.
One more thing, SM Malls are selling this ECO bag that is an alternative for a plastic bag. Avail those to lessen the use of plastic. Even other stores start selling those bags. I also support those stores who uses paper bags instead of plastic bags in packaging purposes, imagine if every store in our country uses this paper bags and ECO bags, there will be no more wastes plastics that causes floods and long term degrading period.
Now is the high time to share something on saving and protecting our Mother Earth. So I have conducted a survey for those who are traveling on how they share on saving Earth. Thank you pala for those who participated on this thread on FB Group page (PTB Bagets).
Enrico Dee: http://www.byahilo.com
Buy shampoo and conditioner on a bottle rather than sachet.
Grasya Bangoy:http://www.grasya.com/
Ride a bike, plant a tree for every flight we take to help offset our carbon footprint.. i found this old post, kj sya pero its reality 🙁 http://www.grasya.com/2011/09/travel-responsibly/
Pinoy Adventurista: http://www.pinoyadventurista.com/
I practice "leave no trace policy"; if not necessary, I don't print my e-tickets and if possible, I walk instead of taking a transportation.
Eileen Campos: http://possiblypinay.com
I practice "leave no trace policy"; if not necessary, I don't print my e-tickets and if possible, I walk instead of taking a transportation.
Joanna Jane Liwag: http://thebackpackchronicles.com
Like Eileen I also bring rolled up bags whenever I travel to lessen the need for plastic bags. I also practice the "Leave Nothing but Footprints" policy to those places I went to.
Lauren Gaile: http://www.epicpotato.com
I hug a lot of people 🙂 Oh and when i smoke, i put the butts back into my bag (medyo ewww) and i have tiny toiletrie-lettes and i just refill when i need to go on trips so it's economical as well. Kapag pauwi na i wrap my clothes in a towel instead of using plastic bags (again, medyo eww)
Nel De Leon: http://pasahera.com
1. refillable bottles for liquid soap and shampoo
2. dry bags for used clothes
3. refillable water bottle
4. all trash into the trash bins or into the bag
5. leave everything where they belong (sand, pebbles, plants, shells, starfishes); 'i am just a visitor' mindset
6. I don't eat or buy by-products of endangered species (ex. Kinunot – manta ray)
Juan DerfulPinoy: http://www.juanderfulpinoy.com/
I reuse and recycle things. Kung ano pa ang pwedeng magamit. And I also support Earth Friendly products and the Footprints Project.There is a famous travelers quote that says 'Take nothing but pictures. Leave nothing but footprints" which I practice on a daily basis.They say that the nature will find ways to fight back just to protect herself from the destruction caused by humans so I hope it's not too late. Gusto ko din mag join sa mga iba pang tree planting activities ang saya saya lang.
Christian L. Sangoyo: http://www.lakadpilipinas.com/
For smokers, bring your own ashtrays. There's one available at Japanese stores for less than a hundred bucks. 🙂
Renz Bulseco: http://www.thetravelingnomad.com/
Well, I follow the simplest rule: Dispose trash properly. Pero kahit sobrang dali lang yan ng rule, yan ang madalas ang hindi nasusunod ng mga tao.
Journeying Pinay: http://journeyingpinay.blogspot.com/
Ride my folding bike, migz. walk instead of riding tricycle. when shopiping, i bring a shopping bag. for little items, i just put them inside my bag, and do away of the plastics and paperbags from shops. i have a waterbottle. when in hotels for several days, i tell the cleaner not to change the bedsheets, etc. that would lessen the soap chemicals that go into our streams. most of my clothes are not ironed. i do not turn on the aircon units in hotels, i use the electric fan. or get a fan room. i only turn on lights when necessary, i prefer the daylight. lots more Mac. hope many travelers learn from what ypu will write. I would just like to add, that i tell other travelers who leave their trash in beaches, in case they leave their trash, etc. i take courage to tell them nicely, to pick up their trash and clean up. wala pa naman akong nakakaaway. "excuse me, pleaee clean up your kalat.thank you" always said with a smile of course.
Gay Mitra-Emami: http://www.pinaytraveljunkie.com
Buy coreless toilet tissue rolls.
Mich Borlagdan: http://www.chasingphilippines.com
I stopped collecting sand, stones, and starfish as my souvenirs. I drink straight from the bottle or cup instead of using plastic straws. I make sure that ill take a good pic of a certain place in its most natural way to let people see how nice it is to leave these places unaltered and undeveloped.
Gael Hilotin: http://thepinaysolobackpacker.com
Try to avoid night flights coz it's twice as harmful for the environment. (Problem is, night flights are often cheaper thus they're tempting.) As much as possible, walk or ride a bike, boat, bus,or train for low carbon footprints instead of taking short trips by plane.