TeknoRampa Mapua 2012 | Green Fashion Show
It has always been an annual activity in our school, Mapua Institute of Technology, to organize TeknoRampa. This activity aims to show the creativity of the students by making a themed outfit out of recyclable materials or anything that you wouldn't think that would be a piece in an outfit. TeknoRampa is an inter-org competition, which requires the competing org to create an outfit that fits the theme which is "Medieval Warrior", for this year.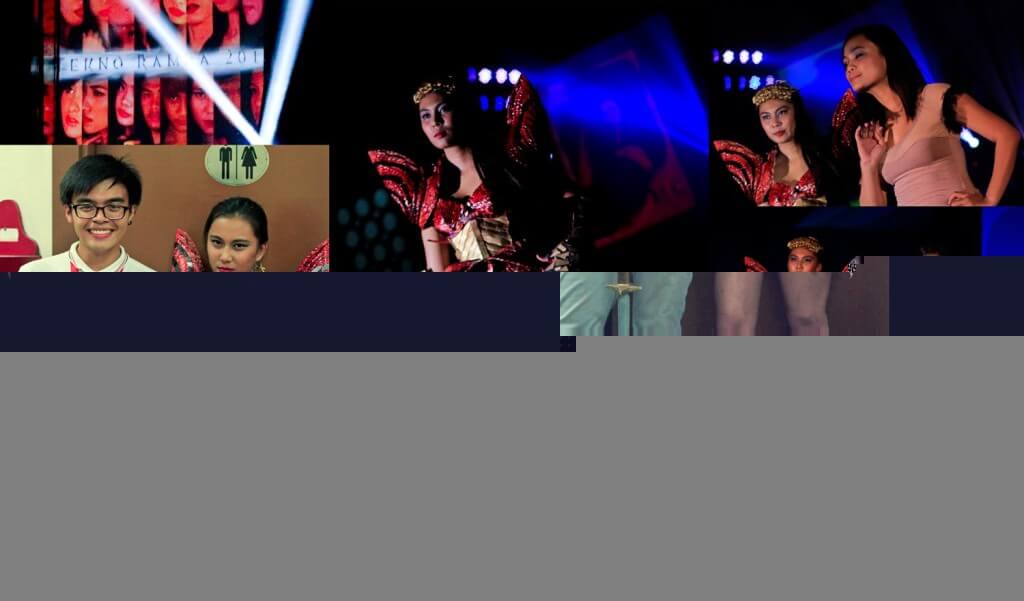 That red-gold-black-Athena-meets-Lady-Gaga outfit was our entry. BOOM! It was designed and made by yours truly. The main material that I use was "Abaniko". I use "katsa" or flour sack for the base of the gold armor, then I use the sheets of the "bayong" to make a pattern and paint it with gold spray paint. The shoulder armor were made from "abaniko", same with the waist armor. I just painted it with red varnish and embellished it with my black broken CDs. Her skirt was made from "katsa" for the base and black "karton" with gold broken CDs. Same as the gloves and the boots. My favorite piece was the necklace, it is made from different tin can openers then I just painted it with gold. The funny part is that the when she is fitting the original headpiece it didn't look good. Spontaneity occurs, I use the necklace as the headpiece and the original headpiece as the chalice. TANAAAAAN!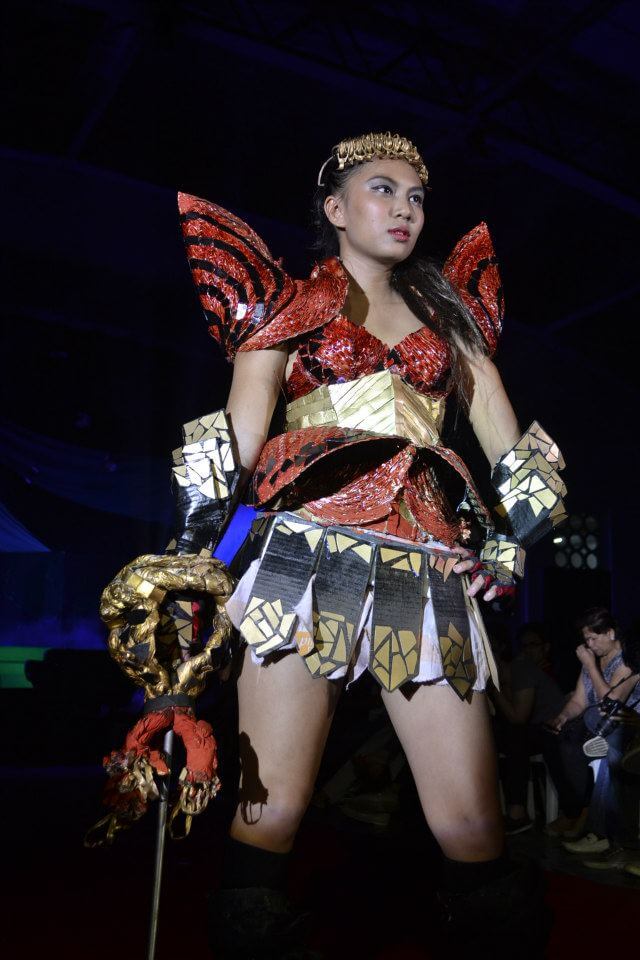 At first I was hesitant because it's my first time to make this kind of thin, but since our design was qualified to compete the competition I just suck it up and do what I can do. I found myself so excited to make the different pieces of the outfit.
Here are some of the outfits that the other organization made for TeknoRampa.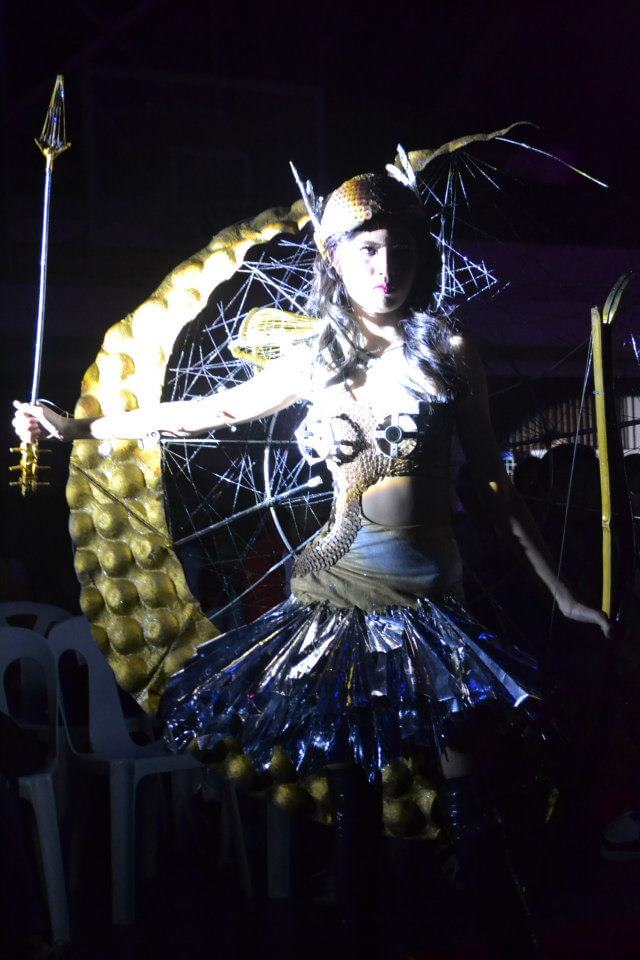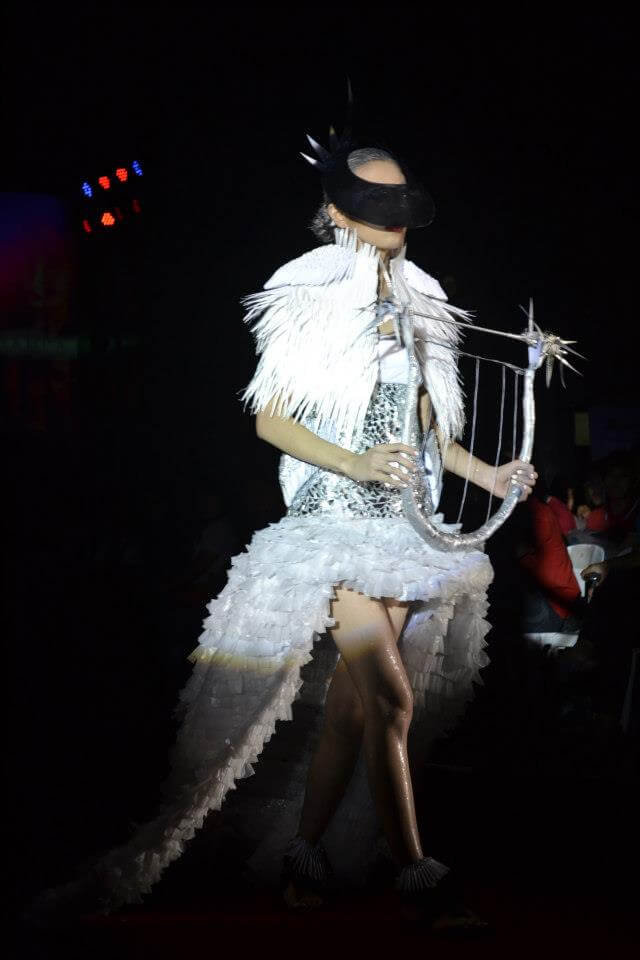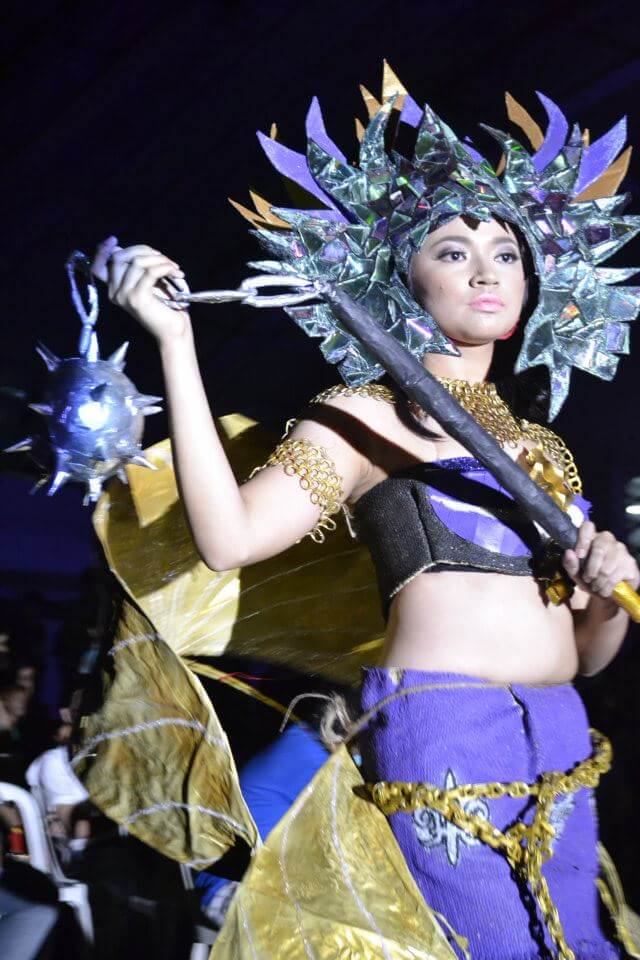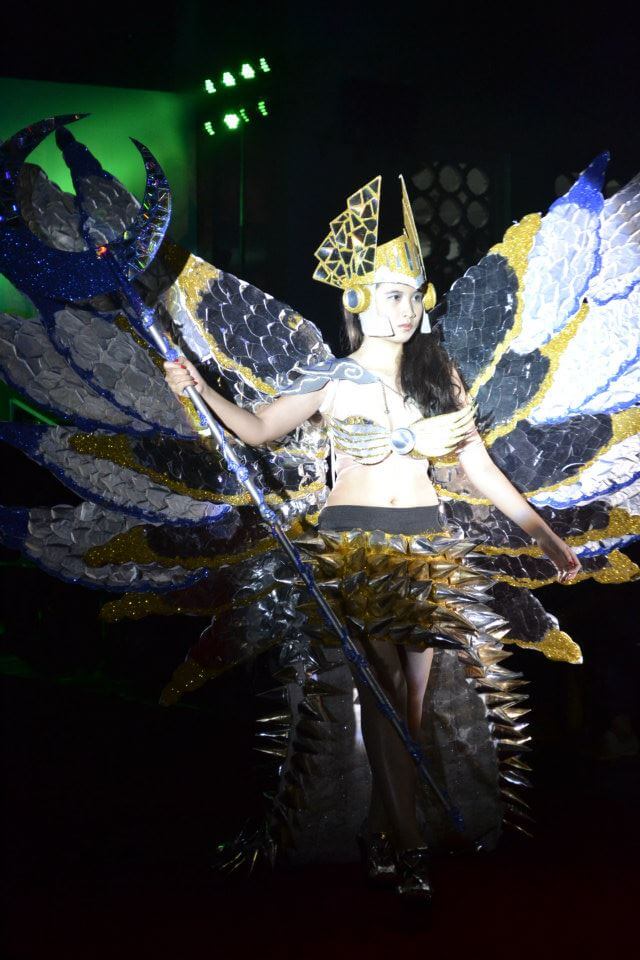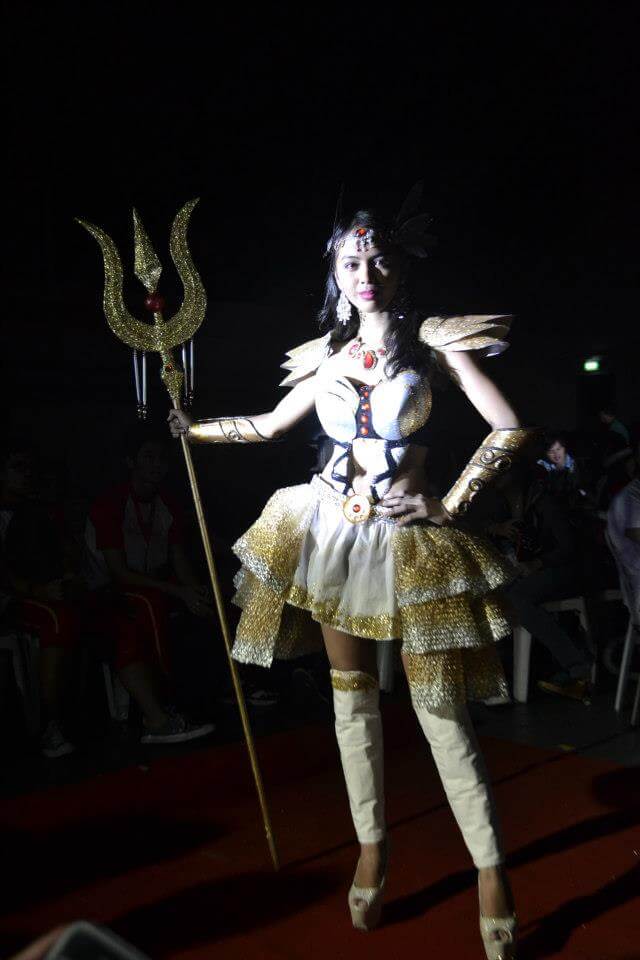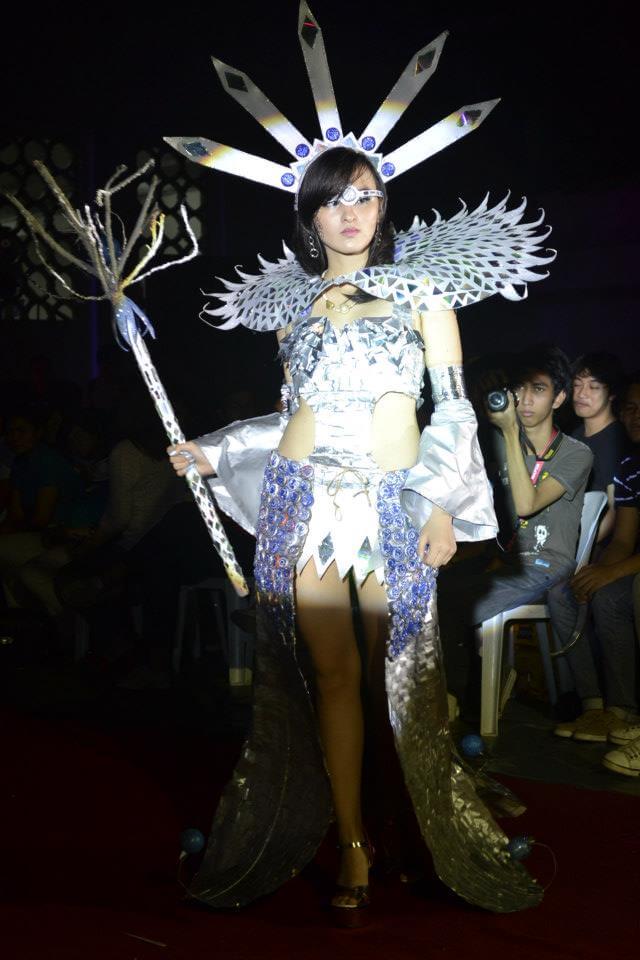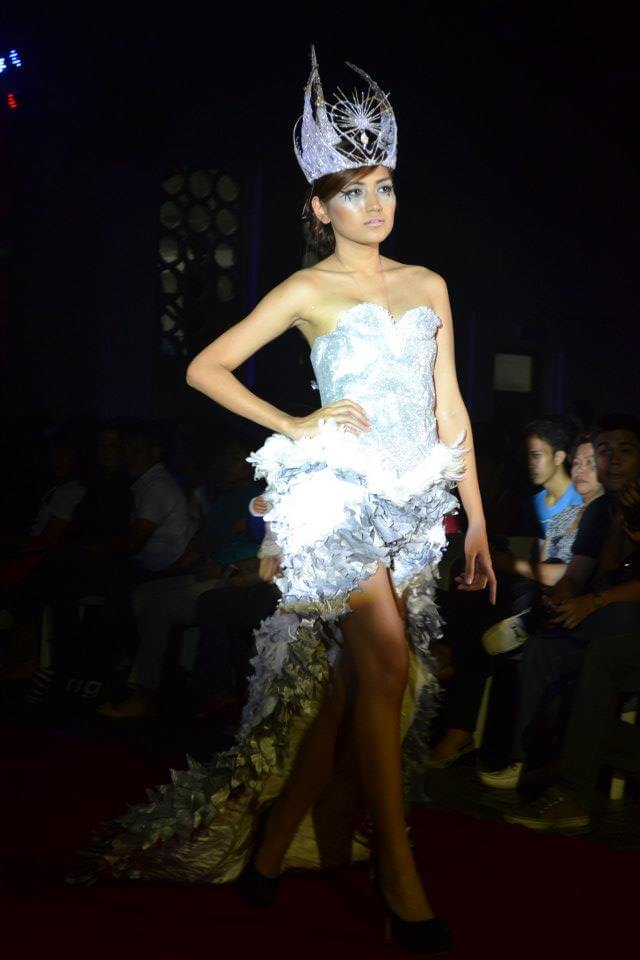 BOOM! Malay ko bang pedeng mag GOWN! hahaha! The only thing that runs in my head when I was designing the outfit was a Roman lady soldier, not magician and other magical characters. Well, at least we tried. Maybe, next year:)
"The goal of creating an outfit made out of recyclable materials were achieved. Through this experience, I learned that one can play with his creativity and resourcefulness to create an art or anything that can be use made out of the materials that normal seen at the trash. By bearing it in mind, we can save Mother Nature."
*Thank you Joe Riboroso and Martin Castro sa mga pictures:)