Mt. Makiling Traverse (Sto. Tomas–UPLB)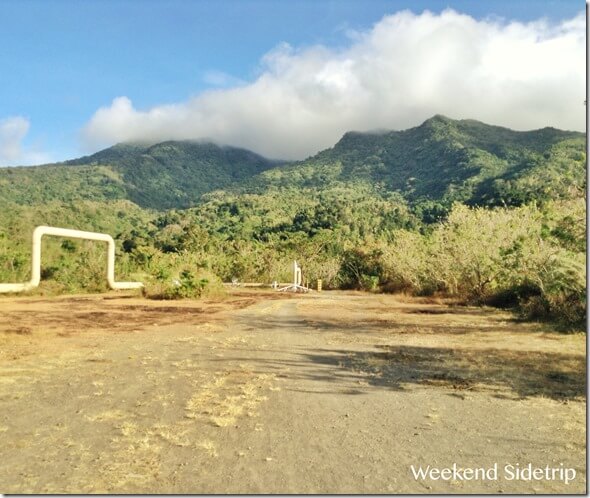 A friend of mine invited me to join her climb because her toes are itching for some adventure and I was, that time, feeling that way too. The first plan is to climb Mt. Marami because of the photos we saw in Silyang Bato but some of her participants backed out so she decided to climb Mt. Makiling instead because of limited budget. I got excited because I hadn't tried Maktrav before.
We rode a bus in Cubao to Sto. Tomas, Batangas. After the party we attended we immediately head to the bus terminal in Cubao. We had our sleep in bus for like 1.5hrs, the bus ride was that fast. The bus stopped in front of McDo, my favorite fastfood evaaaah! After we had breakfast we bought food supplies in 7-11 store, just a 3-2 minutes walk from McDo. Then walked to tricycle terminal to go to barangay hall of Sto. Tomas.
A man approaches us if we're going to climb Mt. Makiling, he told us that we can't access the road in Sto. Tomas so he helped us by getting a guide to guide us to Mt. Makiling by using the Sipit Trail in Brgy. San Felix. We took a tricycle to the Jump-off of Sipit Trail for 50 person each because it would take us 2-3 hrs if we walked from there to the jump-off.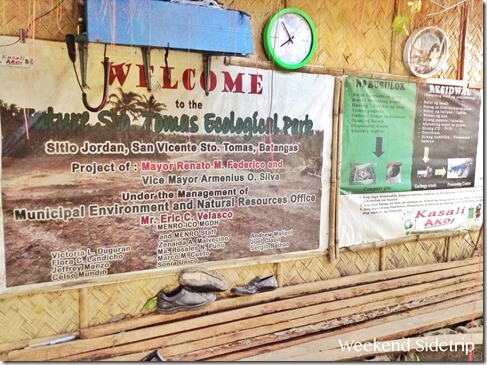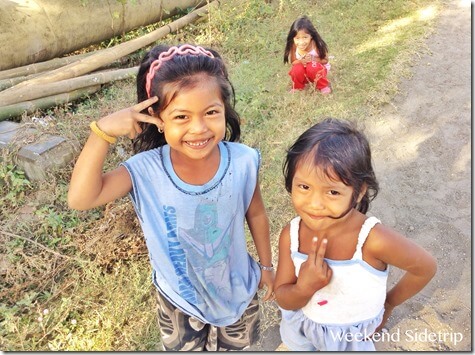 There's no registration fee in Sipit trail. (haaay! ginhawa!) The trail is very easy to follow because of the pipelines that you'll find at the side of the rough road which leads to the MakBan Geothermal Plant. The weather that time was sunny so I was anticipating that there's no limatik along the trail. The guide told us limatik will appear after we reached the summit.Oh well.
For the first half hour of our trek, the trail is very easy but then as we continue on trekking I notice that the trail continuously get steeper.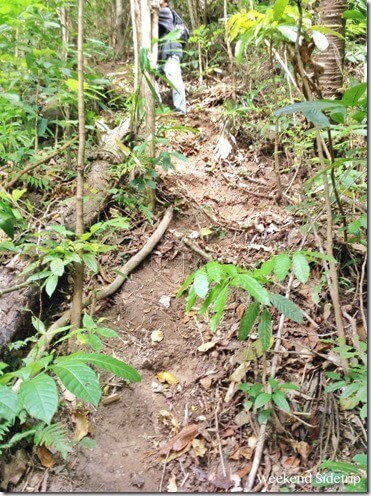 Then we reached station 7, that's when I realized that there are stations in this mountain. The view in that station was amazing. But there's a rock not far from station 7 where it has a great view of the mountain and FB-profile-pic worthy background. So we stopped there to take a photo.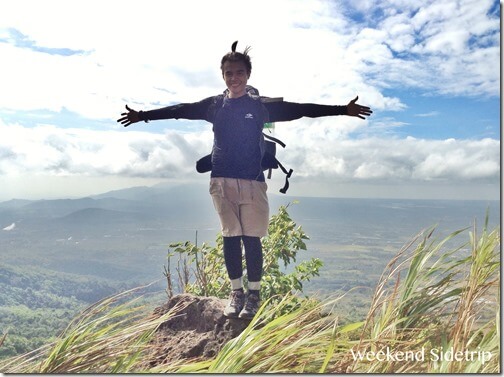 After we took photos of each other we continued trekking to peak 3 which is the highest peak of the mountain. Again, the trail is steep, a lot of assault trail. You can see a lot of ropes in this trail where you really need to pull yourself through the trail easily.
What kind of insect is this? His body is maroon and his feet are yellow. Chubby!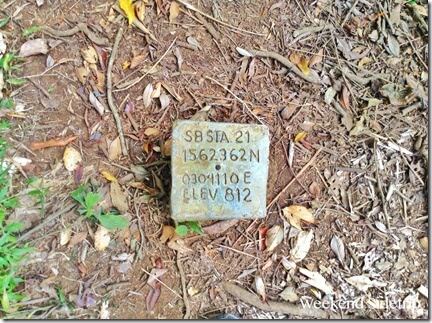 After seeing this, I thought I could reach the summit for 30 mins. But then I disappointed myself because of the trail is too steep that slows us down.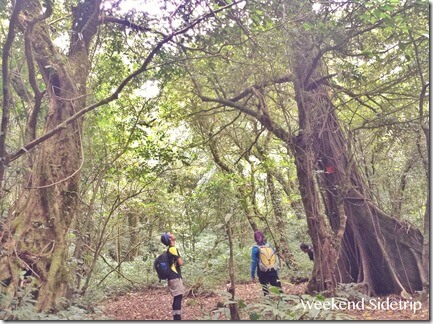 That was taken at station 15. The place is perfect for camping.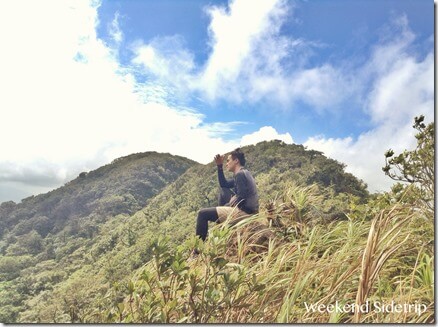 Another perfect rock to sit down and pose! Damang dama lang. lol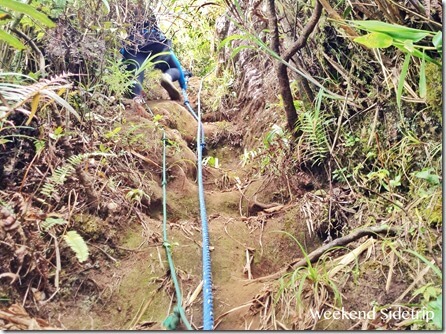 More ropes before we reach peak 3.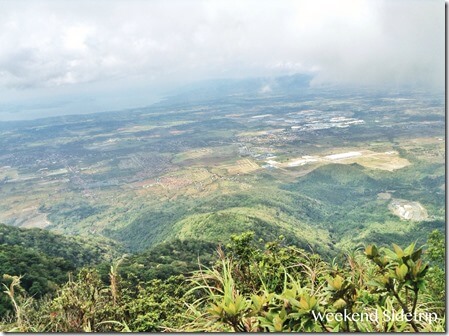 Breathtaking!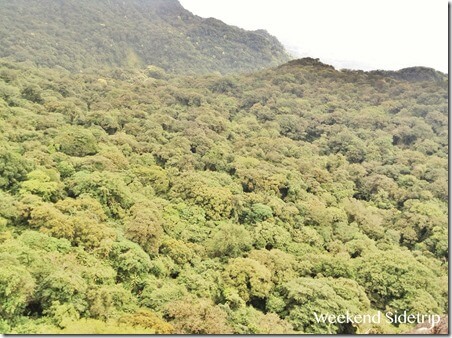 The trees are like broccolis!
It was lunchtime when we reached the third peak, so we had a break and ate our lunch. We can't stay at the grassy part of the peak because there's a group who occupy the whole space so the guide, Mang Jun, found a spot where we can eat our lunch. After we had lunch, we started the trek to the 2nd peak. Mang Jun said that it would take us 2 hours to reach peak 2 after that the traill will lead us to Agila Base.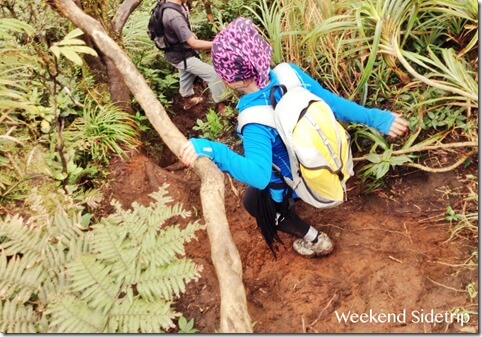 I was excited to go down because I'm kinda scared of the limatik. Nakakapraning! I always asked my friend to check my back if there's a limatik. Good thing I was ready for it wore rash guard, leggings and duct taped the end of my socks and leggings.
The trail BTW is very muddy and mossy, on contrary to the first part of SIpit trail. This trail really reminds me of Mt. Arayat's trail. After some time we finally reached the third peak. We rest for a while and talked to other group. There's a group of friends, jej group, who left there trash in the peak. Nakakaasar yung mga ganung grupo, aakyat ng walang kaalam alam sa pag momountaineering. Well anyway, good thing the other group picked it up.
While we're resting I saw a limatik on my rash guard. When I saw it my immediately response is not to get an alcohol but "Wheres my iTouch?!!!" LOL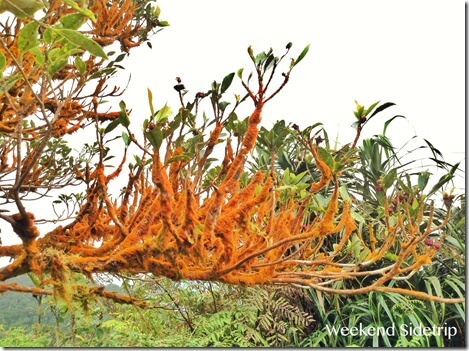 What is that orange thing? Is it a moss? Orange moss?
Finally, we descended Mt. Makiling. I must say the trail going down is the easiest. The first hour of descending the mountain was all trek-and-jump because the next step is too deep.
This reminds me of the trail of Mt. Mariveles near Papaya River.
Mang Jun told us that it was a road back in 2006 until an erosion covered the road by rocks because of the typhoon Milenyo.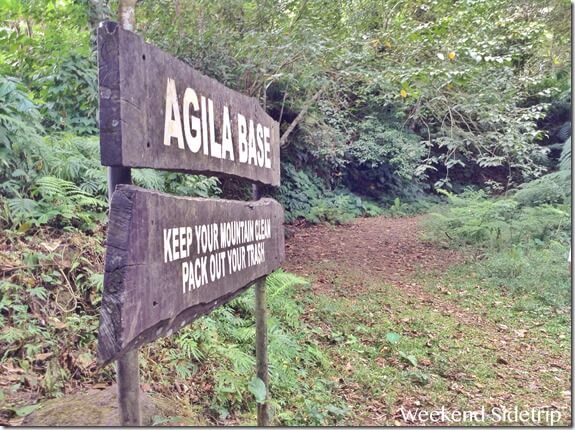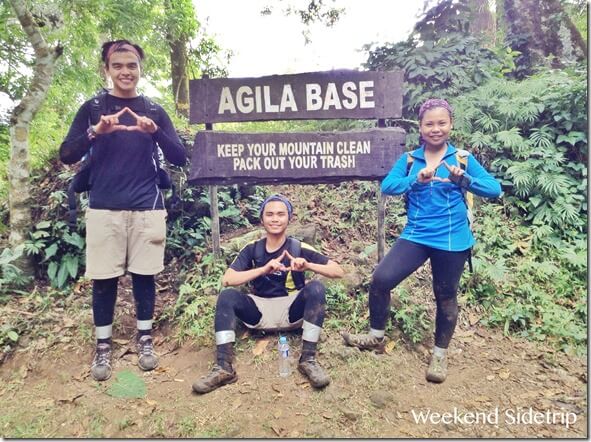 FINALLY was the word I shouted when I saw this signage. After some years in mountaineering, I've finally finished Mak-Trav! We availed a habal habal ride to UPLB because we want to go home early. It was my 2nd time trying habal habal, but I still get scared of WHAT IFs!! Good thing, kuya knows what he's doing and informative. Daming kwento.
---
Check out the ITINERARY AND BUDGET

For centuries patients have tried sundry herbal supplements for ED – the repeated inability to get an erection firm enough for sexual intercourse. One recent study found that ED affects 140 million men worldwide. If you're concerned about erectile problem, you have to study about how much does levitra cost. Is it possible to prevent ED? Occasionally men are watching for remedies to determination sexual soundness problem. When you buy medicaments like Cialis you should ask your dispenser about levitra cost per pill. Several companies describe it as levitra prices. However, you should check with your doctor to see whether one of these remedies is a suitable choice for you. Additionally most side effects vary depending on the patient's diseaseage and other factors.