Pico De Loro: Cavite's Rockies
When I first started in mountaineering, I can always hear some of my friends from mountaineering club bashing about their Pico De Loro experience and how beautiful that mountain is. Then after my induction I've had a chance to see the beauty of that famous rock fomation and it's trail.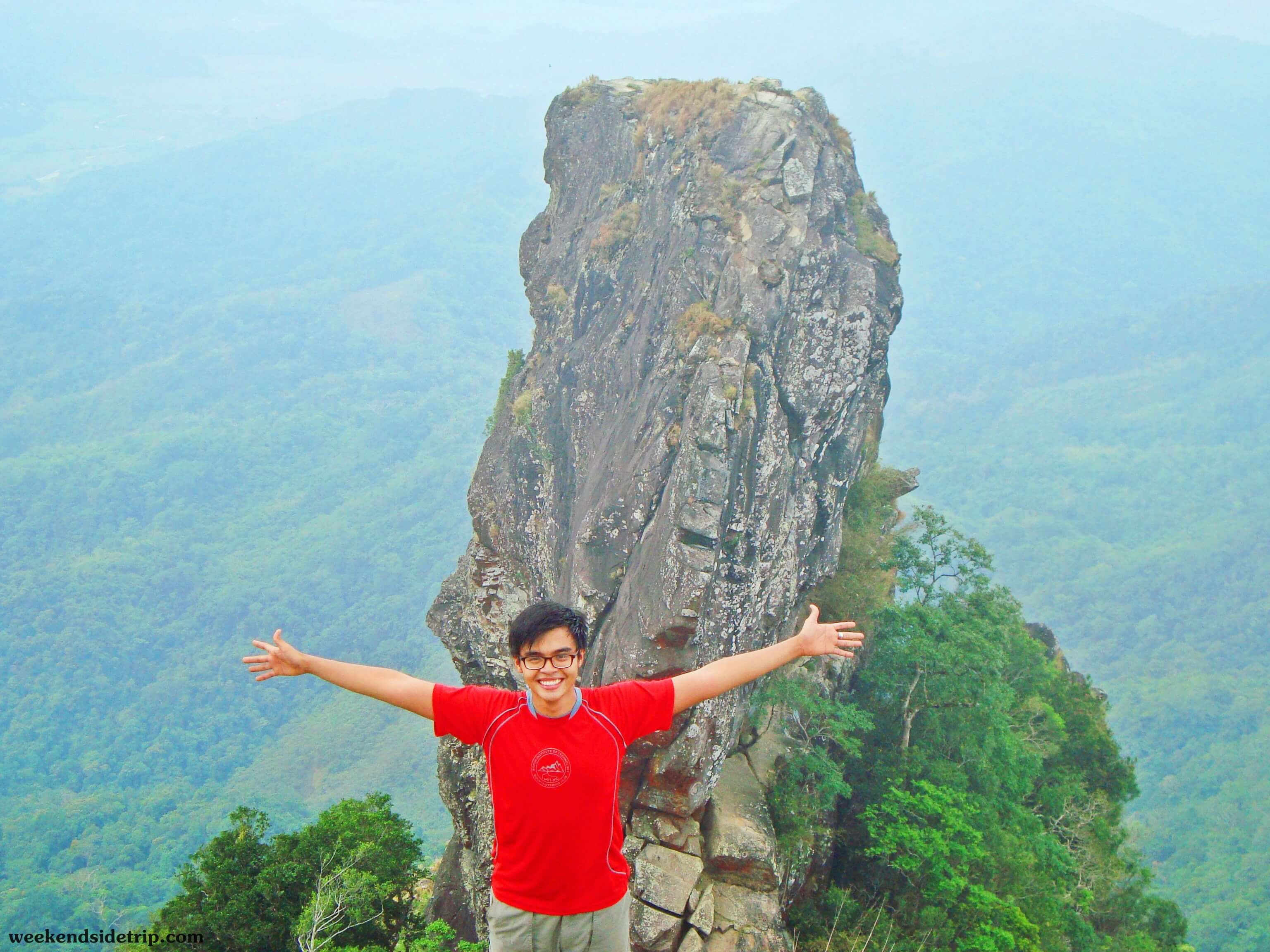 Pico De Loro
664 masl, Minor climb
Ternate, Cavite
Pico De Loro is the highest peak in Cavite. It is part of the DENR protected forest in Cavite which is called Mt. Palay Palay or Mataas na Gulod. Maybe, this is one of the most accessible mountain to go to from Manila. This trip is out of spontaneity, good thing my friends agreed to climb this mountain and join in this trip. I have to say the trip to this mountain is worth it.
How to get there
Manila to Ternate
Take a Saulog bus in Lawton (Park n' Ride located at Central Station) to Ternate. From Ternate to jump-off which is Magnetic Hill, you can hire a tricycle for a negotiable prize of 500PHP or a jeep if you're in a big group. You can also bring your own car to go to DENR, they have a parking space. You'll have to pay for the parking fee tho, 25PHP ata then 20 PHP for DENR registration.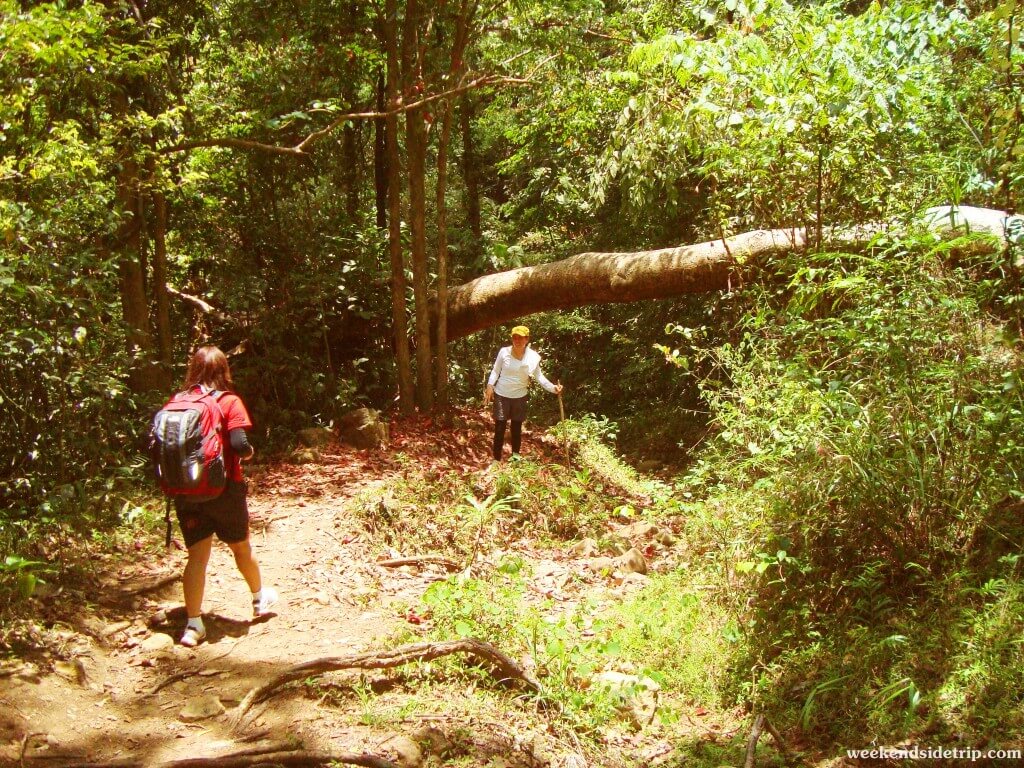 The Trail
I like the trail in this mountain. Trip ko to! First, the trail is covered with trees. Second, while trekking you'll see a drained riverbeds which adds to the difficulty of the trail. Third, there's part in the trail where there are bamboo groves that you'll definitely take a photo with you. Lastly, the trail is not muddy which means it is healthy and well protected. I hope they'll continue to protect this mountain because a lot of mountains in the Region 4 are damaged especially their trail.
After 2 hours of trekking, we finally reached the campsite. Ganda ng campsite! It is spacious and open, overlooking the summit and the peak. When we got there we put down our bags and eat our lunch. You'll love eating at the campsite because you get to enjoy the view and the food. One thing tho, people are setting up bonfires at the campsite and burn their supplies in there. I hope the caretakers of the mountain should stop this kind of activity especially it adds up to the pollution.
Greener Nature:)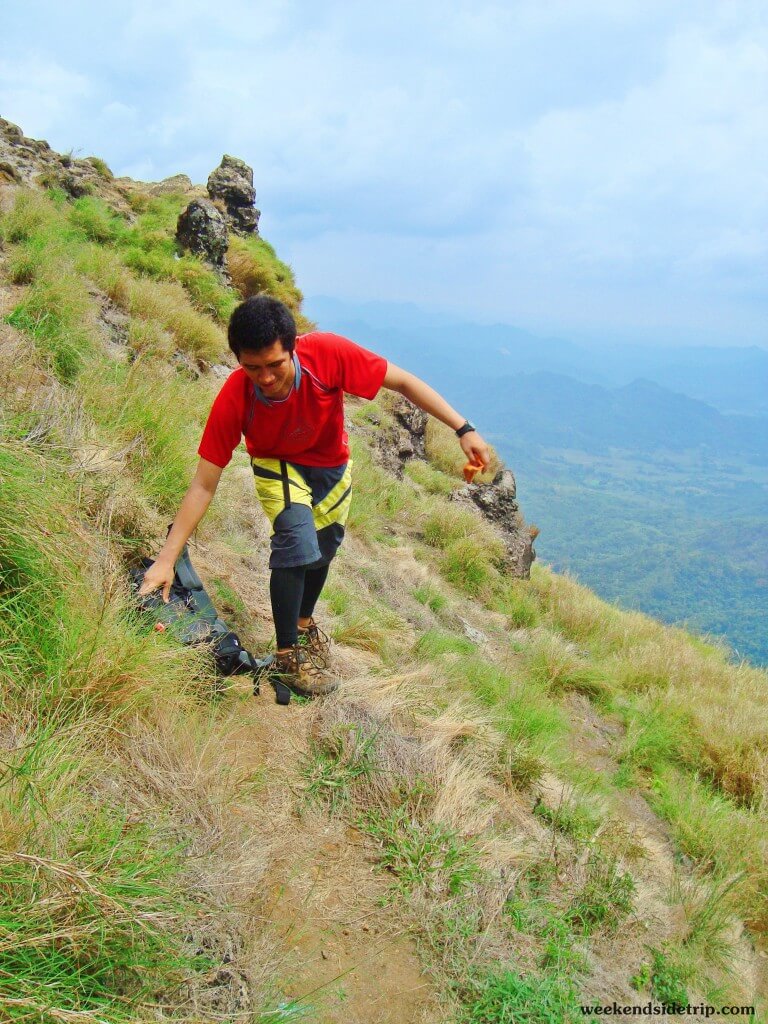 Summit
From the campsite, you just have to ascend a steep trail to the summit. This part of the trail is the hardest, you have to hold on to the cogon grass in the trail to climb up. But after that, you'll love the view from the summit. It's so beautiful that you wouldn't miss to take a picture with you. It took 15 minutes to reach the summit from the base camp. From the summit you'll have to descent to the other side to go to the Parrot's Peak. We didn't climb it because it was cloudy that made us think that it will rain when we reach the top, and by looking at it it's just scary to climb and I don't have an idea on how to go down from the peak.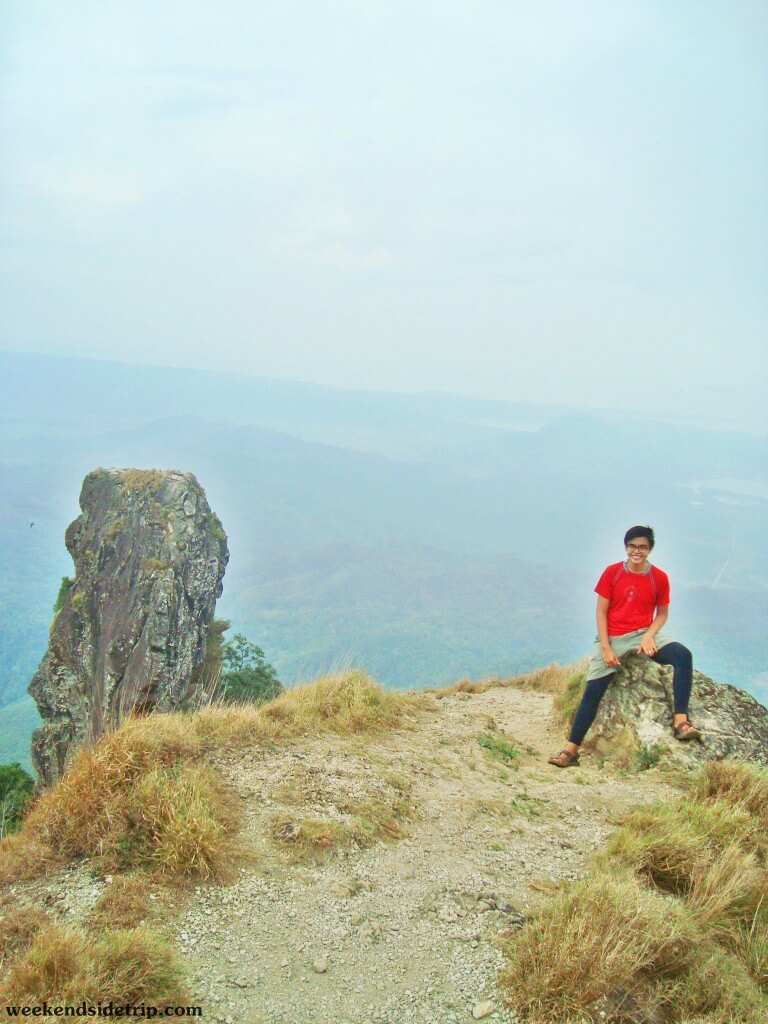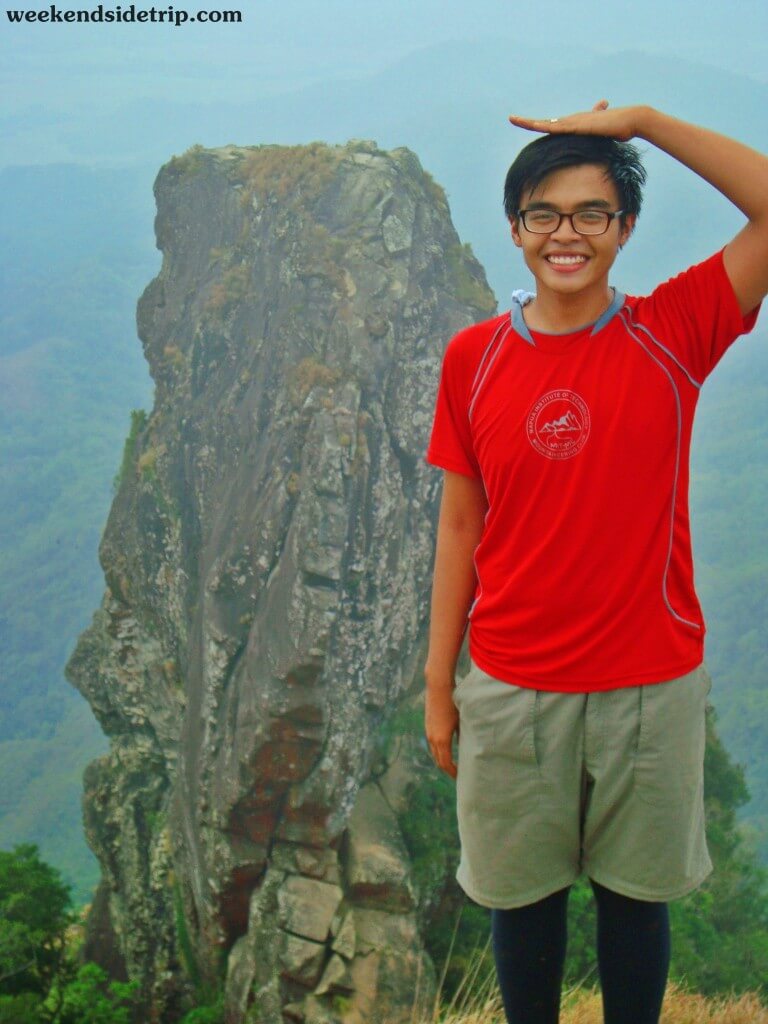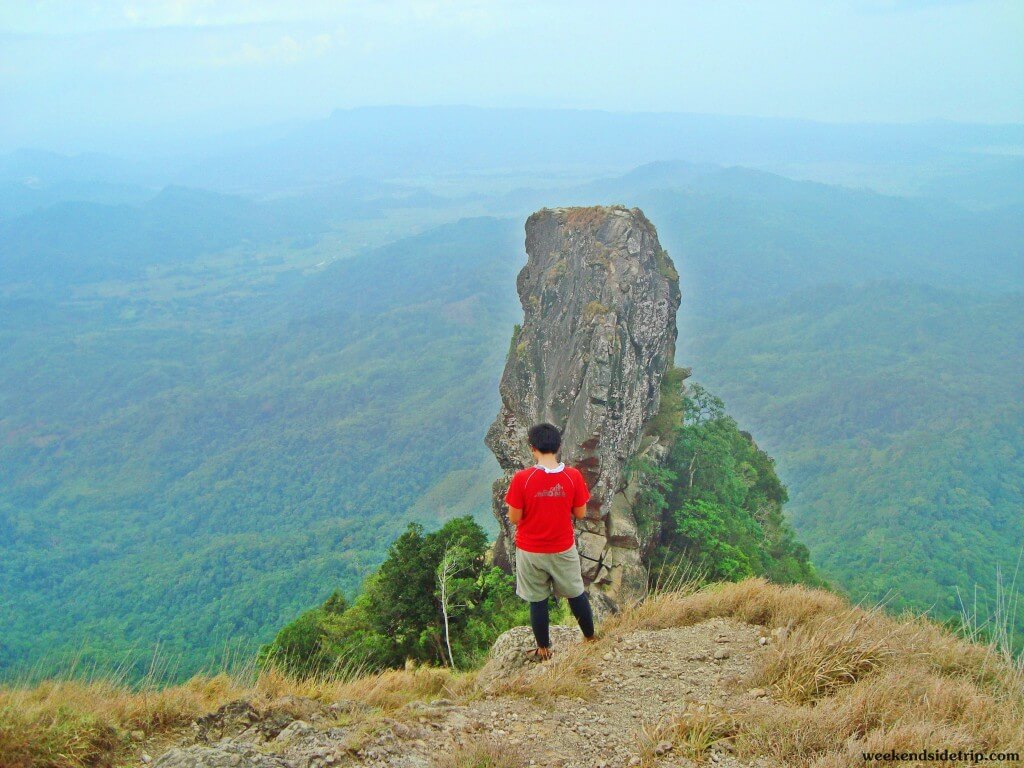 Next time, when I stepped to this mountain again, I'll make sure that I'll climb that peak. No more scary ass! I just want to feel the fulfillment of climbing that famous peak. I'd love to spend the night here but we just packed for a day hike. Well, maybe next time. See you again Pico De Loro!:)