Places to Visit During Rainy Day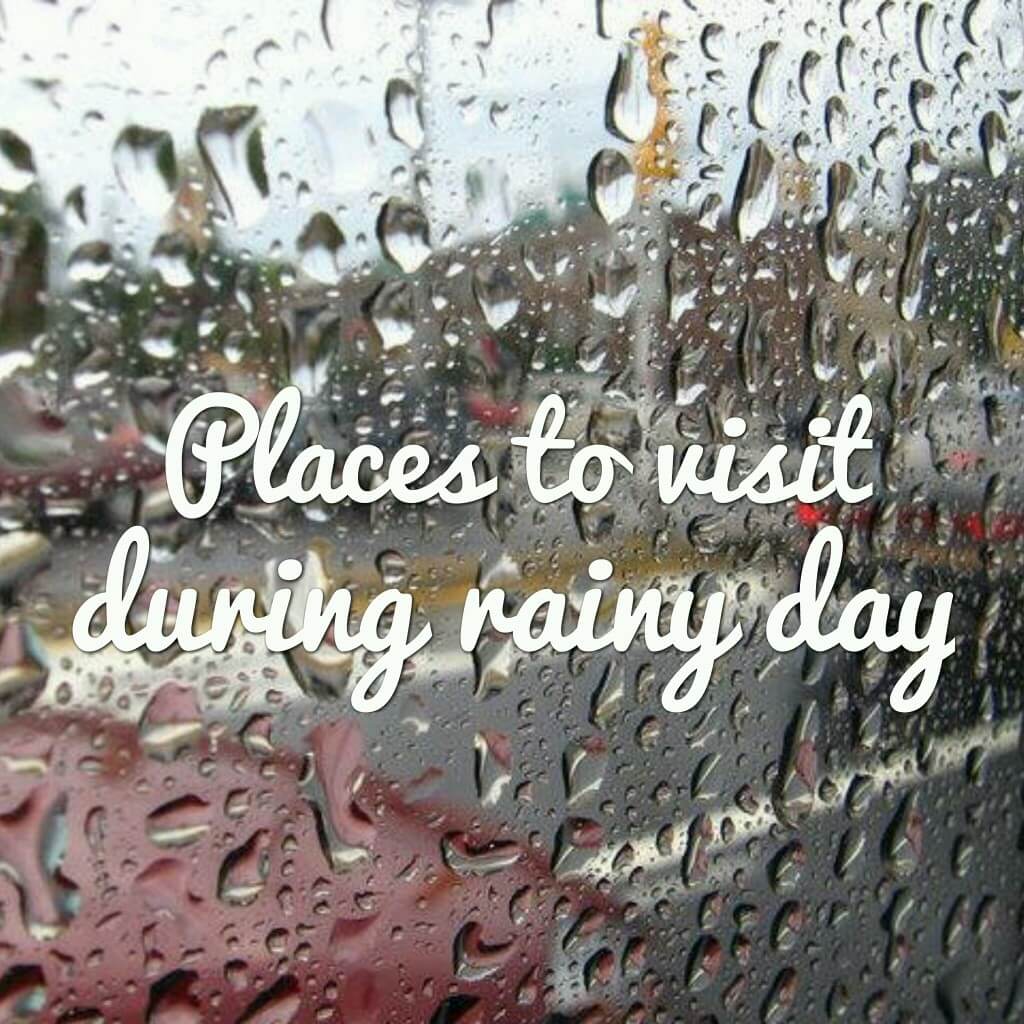 The Philippines is currently experiencing the rainy season which last for 3 to 4 months. It may be a bothersome for most people, while it's not for some. If you're fortunate to see a vacation house for sale in Tagaytay, consider buying it so your family and friends can stay somewhere for vacation. Just try to make the most of your day by enduring the rainy season and still push through with your travel. Here are some of the places you can visit during the rainy days.
Waterfalls
Adrenaline junkies are fond of doing physical activities such as outdoor trips. If you're up to do an adventure this rainy season, go visit a waterfall! Even when it rains, you wouldn't be too hassled as you trek because your main goal is to visit a place that's wet anyways. Remember to execute caution as you trek as it can be slippery when you pass along rivers, rocks, and bridges. Let's just hope that the weather condition on your trip won't be that too harsh!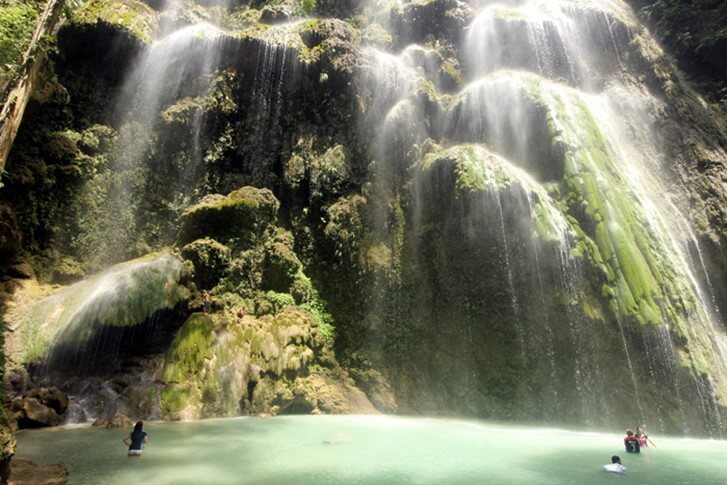 Image Source: www.madbookings.com
Recommendation: Tumalog Falls, Cebu: Tumalog Falls is one of the most visited waterfalls in the Philippines. Located in the Queen of the South, its silky and enchanting façade has attracted different visitors from both local and abroad.
Resorts
Why not just go along with the rain? Take a swim with your loved ones or friends to have an enjoyable trip. Pack everything you need to make sure your swimming trip is good to go. There are a lot of available private or public resorts near Manila, like Laguna or Batangas, taking just around 1-2 hour long drives. If you don't want to go "far" from Manila, opt to check-in hotels nearby for a night out in a good and relaxing hotel where you can find almost anywhere.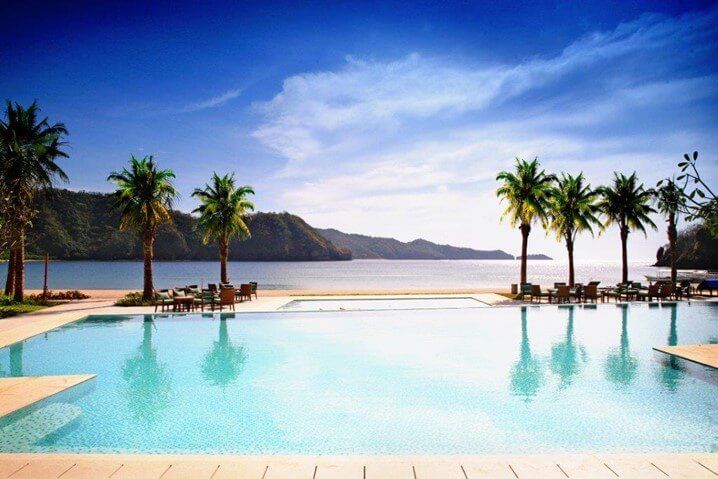 Image Source: www.illustradolife.com
Recommendation: Pico De Loro, Batangas: One of the most accessible and well-known resorts South of the Metro. Pico De Loro's located in Nasugbu, Batangas. It's very serene landscape, well-made facilities and accommodation makes it the most family-friendly spots in the country.
Cafes
It's a soothing feeling to visit the nearest cafe shop or your favorite cafe place when it rains. Imagine drinking your frappe or hot drink while you read a book or use your smartphone. Doing this indoors with a window view as you see the rain drops on the window is just one of the most serene moments the world could offer.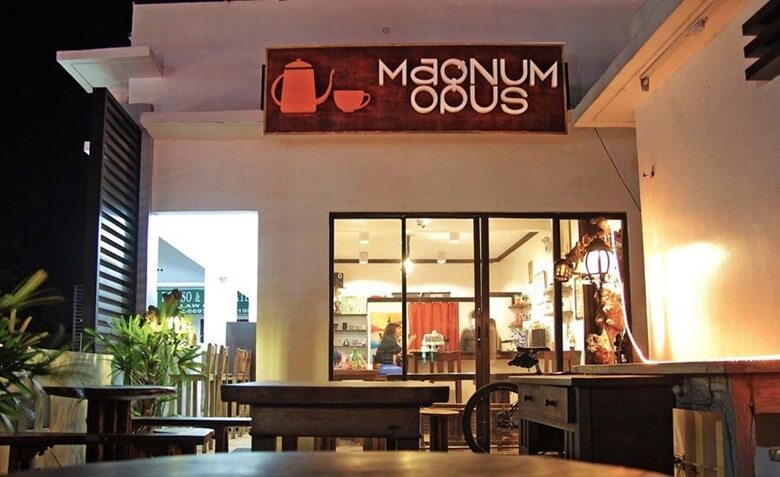 Image Source:www.juice.ph
Recommendation: Magnum Opus Café, BF Homes: Relatively new but has become an instant favorite of anyone who has ever set foot in their café. Their choices range from the delightfully simple to the heavily unique. Magnum Opus is located on the second floor of a complex right along the saturated BF Homes, Aguirre Avenue. It's artsy interior and hip vibe makes it one of the best places to chill today.
Malls
Metro Manila has tons of malls around so going to one near your location wouldn't be a problem. You can do numerous things when you're in a mall and rest assured that you won't get rained on, that is, if you refrain from passing through the outdoor areas.
Home
This is probably the most preferred choice during the rainy season: a stay-cation in your homes. You can just relax, eat, do your hobby, or anything that interests you. Invite a few friends over to spend the day with your family. The most popular pastimes are having a TV or movie marathon, cooking and eating, playing board or card games, and using your digital devices or smartphones in your homes.
There will always be available vacation houses for sale in Tagaytay , try to consider getting one to have a getaway whenever you need one. It's just a few hours away from Manila so driving wouldn't be hassle for you.
Pam De Guzman, a.k.a the kid from the North, is a frustrated writer, event organizer, business owner and an aspiring director and writer of a personal/fashion/movie/book/travel blog. She'll be writing about pretty much anything under the sun.
No doubts, healthy diet and medicines are playing on the minds of people all around the World. People get millions prescription medicines online. If you are going to use Cialis, you perhaps want to know about http://isviagraoverthecounter.com/metronidazole-over-the-counter.html. Today, there are many options for those ones who suffer from such health problem. What do you think Cialis is? Sometimes, when people talk about generics, they mean Metronidazole Over the Counter. Matters, like Generic Flagyl Over the Counter, refer to sundry types of health problems. Without fail, sexual disorders can help doldrums and can leave you and your partner feeling frustrated. But only your physician can make solution if Cialis or other therapy is good for you.