Philippines Top Travel Blogs 2013
Before I start blogging, I'm this student who's always stalking different blogs to read their stories about their adventure and note some travel tips on how to have a cheap and well spend trip. I have to admit I envy them because they can go to different amazing places, so one day I realized "Kaya ko din ba yun? why not coconut?!". Then this blog was made from scratch. I would like to mention those blogs that inspire me to blog and my top 15 blogs.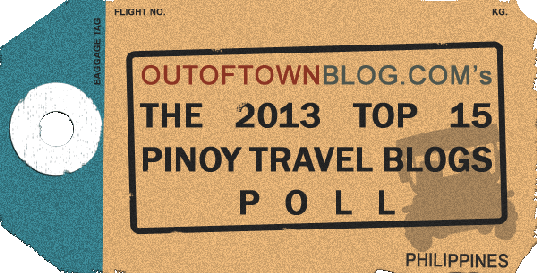 Di to in order ah! It was hard for me to pick those 15 blogs. Here's my list:
If you want you to know their amazing adventure visit their sites. You, who's blog is in your top 15 blogs of 2013?