Cebu Pacific Air Saves Philippine Eagle 'Mindanao'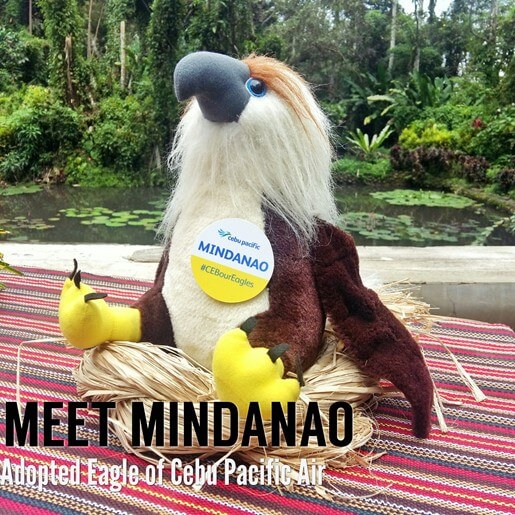 It's really grateful to know that someone is still taking care of our country's prides like the Philippine Eagle or the Monkey-Eating Eagle and that someone is one of the largest budget airline in the Philippines, Cebu Pacific Air. The airline adopts a Philippine Eagle named 'Mindanao' which is one of the few giant raptor forest endemic in the Philippines.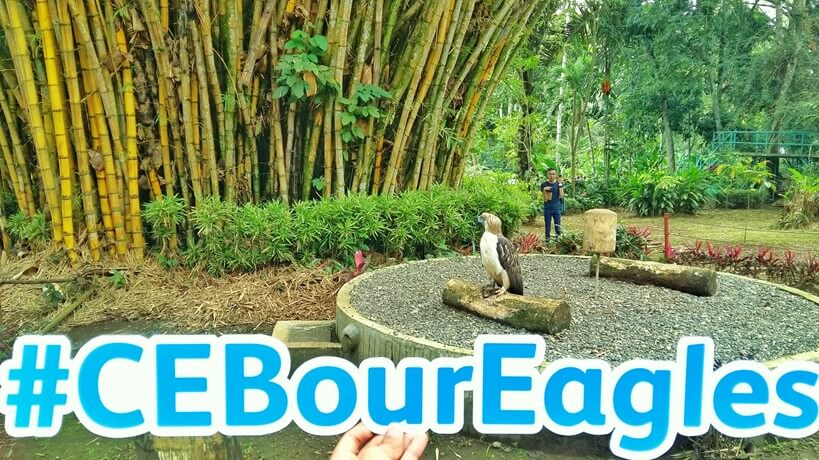 Save our Eagles
"Starting October 15, 2015, Cebu Pacific, the country's leading airline, takes Philippine Eagle 'Mindanao' under its wing. The adoption of 'Mindanao' strengthens the airline's commitment to act on environmental conservation issues that are greatly linked to the country's rich biodiversity," – Director of Products, Apple Ignacio of Cebu Pacific

Last 16th of October, Cebu Pacific Air formally adopts a 13 year-old Philippine Eagle named 'Mindanao' at Philippine Eagle Foundation (PEF) in Brgy. Malagos, Davao City. The airline will be shouldering veterinary care and food for the adopted eagle. Dennis Salvador, the PEF Executive Director, is really thankful for Cebu Pacific Air in this initiative of shouldering the expenses for Mindanao because they are not funded by the government, so with the help of the airline they'll be able to continue their advocacy which our eagles' direly needed.
Cebu Pacific Air's Bright Skies for Every Juan campaign, initiates this adoption with its long-term commitment to the environment. In partnership with World Wide Fund for Nature – Philippines which benefits two of treasured reefs in the Philippines; Tubbataha Reef and Apo Reef.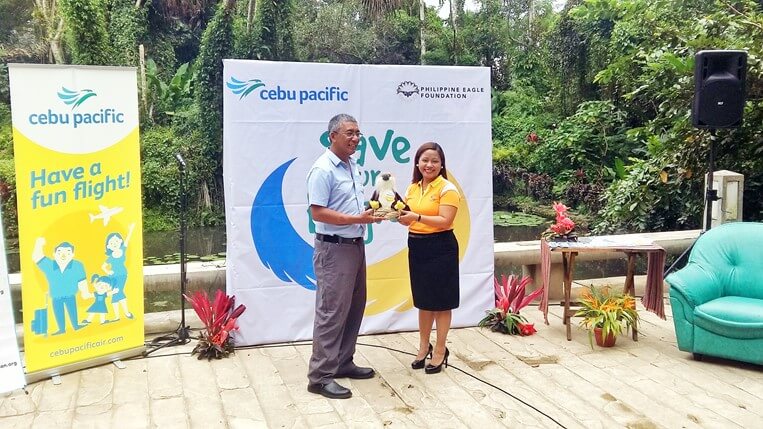 Mindanao: the Ambassador of Education
Philippine Eagle 'Mindanao' is also considered the Ambassador of Education at Philippine Eagle Foundation. The eagle is 1 meter tall and weighs 5.2 kilos. Talk about its wingspan, Mindanao's wingspan is 6-7 feet long which is really impressive about Philippine Eagles. Mindanao can tolerate human in a distance of two meters, which is really unique for an eagle, thus they considered the eagle as Ambassador of Education because Mindanao raises the awareness in the public.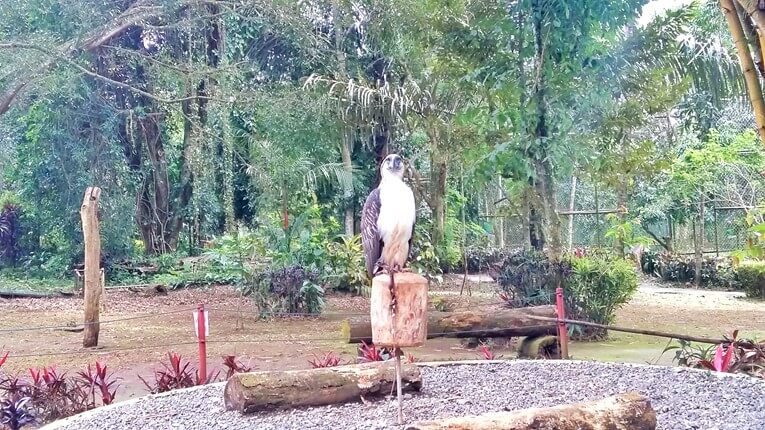 Why save the eagles?
Forlornly, we only have 400 pairs of Philippine Eagles in our country which is only endemic in the Philippines and that is really alarming. This is because of deforestation which destroyed their natural habitat that is needed for breeding and undiscerning hunting activities which results to death that reduces their population. Just last August, Pamana, a Philippines Eagle that was released in the wild, was found dead in Mt. Hamiguitan, a newly declared UNESCO World Heritage Site. Just 2 months after releasing into the wild, the eagle was shot by hunters. JUSTICE PLEASE!
To save eagles and other animals in the wild, we need to stop hunting and deforestation.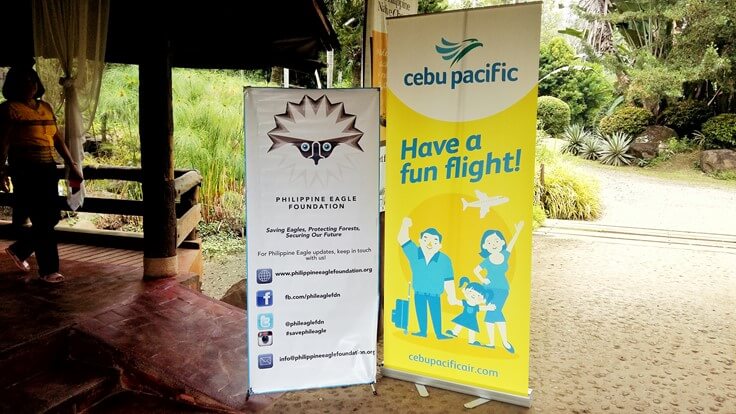 Let's help our country to protect our rich biodiversity, at least we're opulent on something. We can change the obstacles in our wildlife once we start to care for them and for our country. Helping Philippine Eagle to spread its wings again is one step to attain the cause. Join the cause now; donate, adopt or volunteer.