El Nido Island Hopping with Northern Hope Tours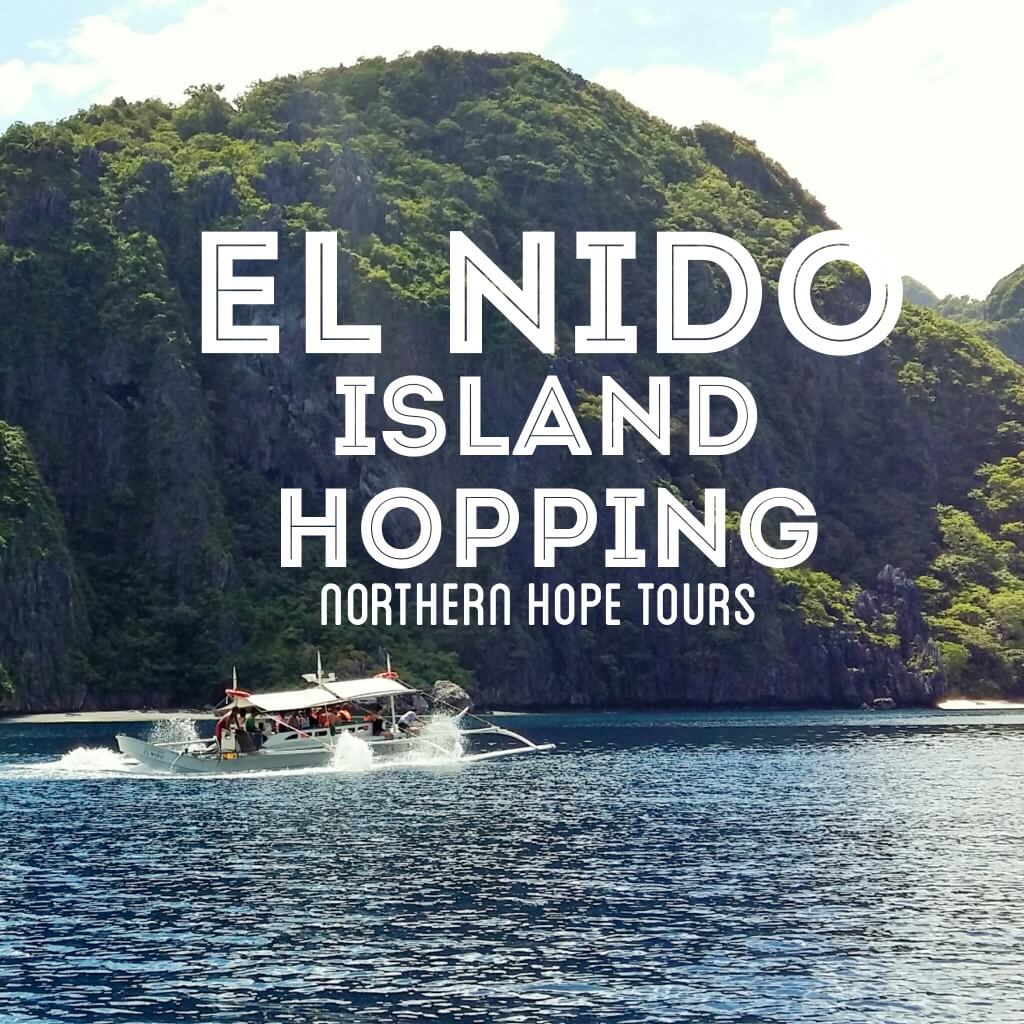 One of the coolest activity in El Nido, Palawan is island hopping, I think you won't have experienced El Nido if you didn't go for island hopping. The place is really astonishing because of its beautiful islands, piercing limestone edges, fine sands, vibrant corals, rich green nature and perfect blue water.

Northern Hope Tours
If you wanted to see different islands of El Nido, one popular way that visitors do to island hop is to book a tour. In my recent trip to El Nido, Northern Hope Tours helped me to see the beauty of the island through their quality island hopping tours.
Northern Hope Tours have been providing quality tours to the tourists of El Nido since 2010. They have different services that will cover all Palawan tourists, they also have El Nido Land tours, Puerto Prinsesa Tours, and van transfers. They'll surely give you the 100% El Nido experience.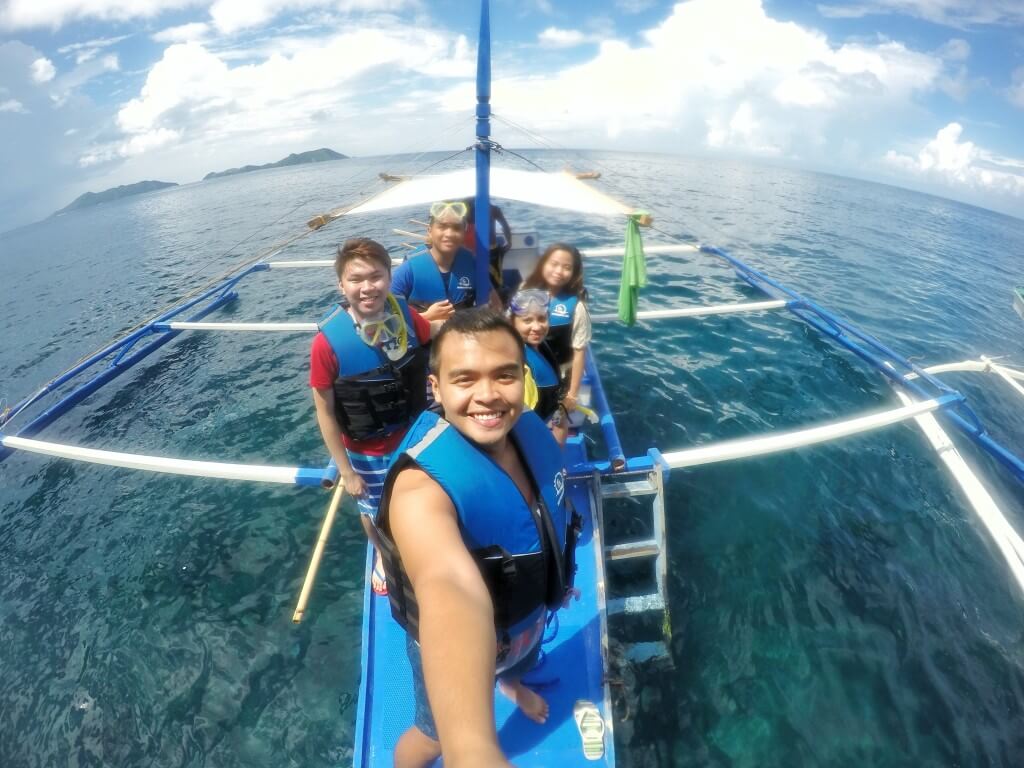 Northern Hope Tours Island hopping in El Nido is divided into 4 different packages; Tour A, Tour B, Tour C and Tour D. All of the tours are inclusive with lunch (grilled pork, grilled fish, squid, crab, rice, soda, fruits and veggies), snorkeling gears, life vest and guides for the whole tour. Reminder, the tours don't include the PHP200 Eco-Tourism Development Fee (ETDF) which is good for 10 days stay in El Nido. ETDF is needed before your island hopping tour, so I suggest that you pay them the day you arrive at El Nido.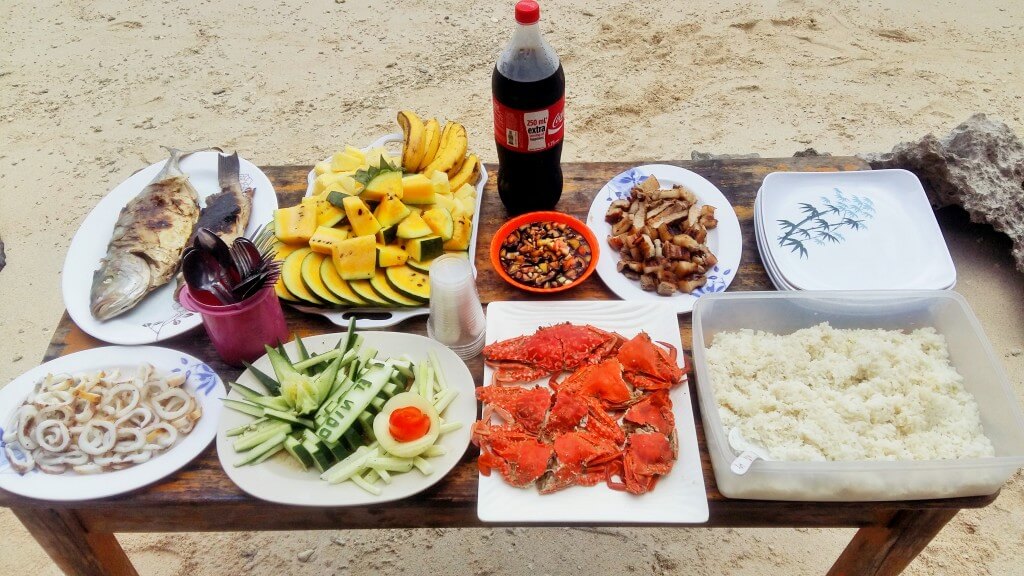 | | | |
| --- | --- | --- |
| Tour A | Big Lagoon, Small Lagoon, Simizu Island, Secret Lagoon and 7 Commando Beach | PHP 1,200 per pax |
| Tour B | Entalula Island, Pinagbuyutan Island, Snake Island, Cudugnon Cave and Cathedral Cave | PHP 1,300 per pax |
| Tour C | Hidden Beach, Helicopter Island, Secret Beach, Matinloc Shrine and Star Beach | PHP 1,400 per pax |
| Tour D | Bukal Island, Ipil Beach, Nat-Nat Beach, Cadlao Lagoon and Paradise Beach | PHP 1,200 per pax |
*The tours start at 9AM and ends by 4PM.
Combination of Tour A and C
If you have limited time and you want to maximize your stay in El Nido, I suggest to ask Northern Hope Tours to arrange you a Combination Tour A and C. This will cover the islands, beaches and lagoons in both tours. The only downside is that you might miss other destinations depending on the weather. Some destinations are hard to visit if the weather is really bad and the waves are big. Nevertheless, picking combination tours is great option to explore El Nido.
These are the places we were able to visit on our Tour A and C. Due to bad weather the guides told us that we won't be able to visit some spots.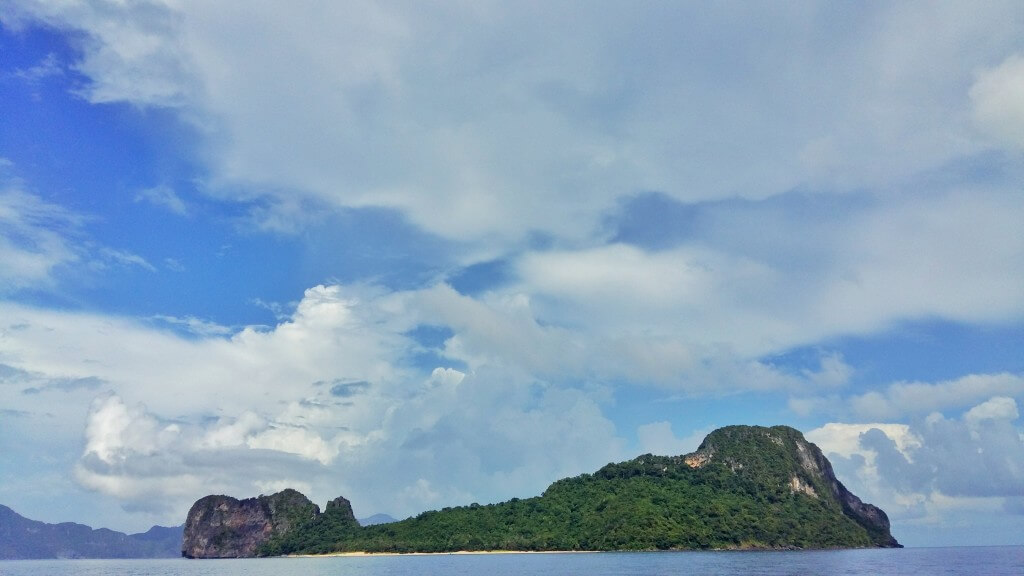 Helicopter Island – At first I can't see how they called it Helicopter Island, but after sometime I realized that it has a perfect shape of a helicopter. I thought it has a helipad inside the island or something, but it's the shape that made it called by its name.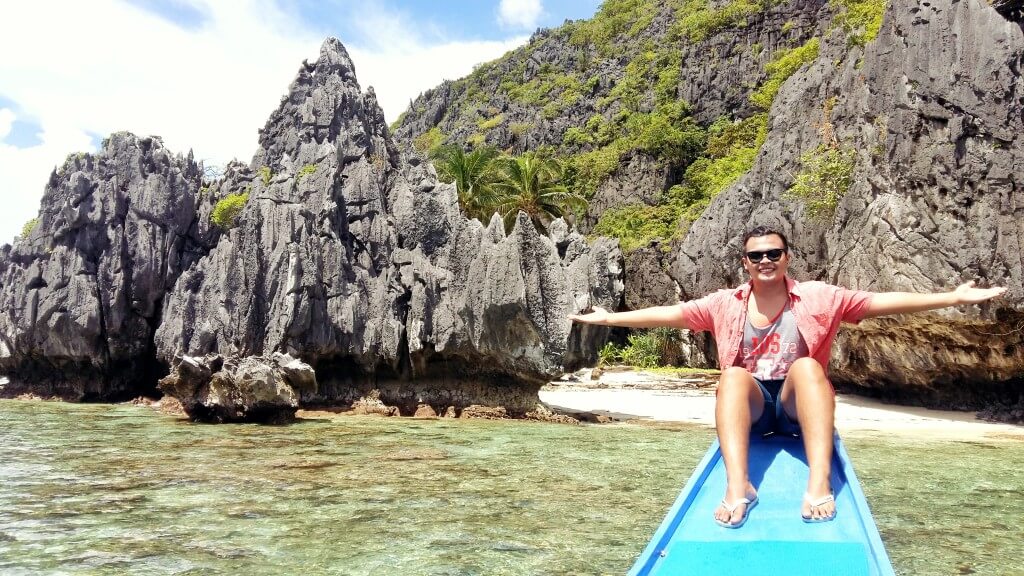 Matinloc Shrine – We haven't had a chance to go down and see the shrine because there's a shooting for a movie or TV drama happening on that place. But the guide told us the story of the shrine that at first, it is owned by a couple who bought the place to put up a shrine. I can't remember the whole story because I wasn't paying attention, that time there are celebrities on other boat. So yea, you could imagine how I was starstruck that time.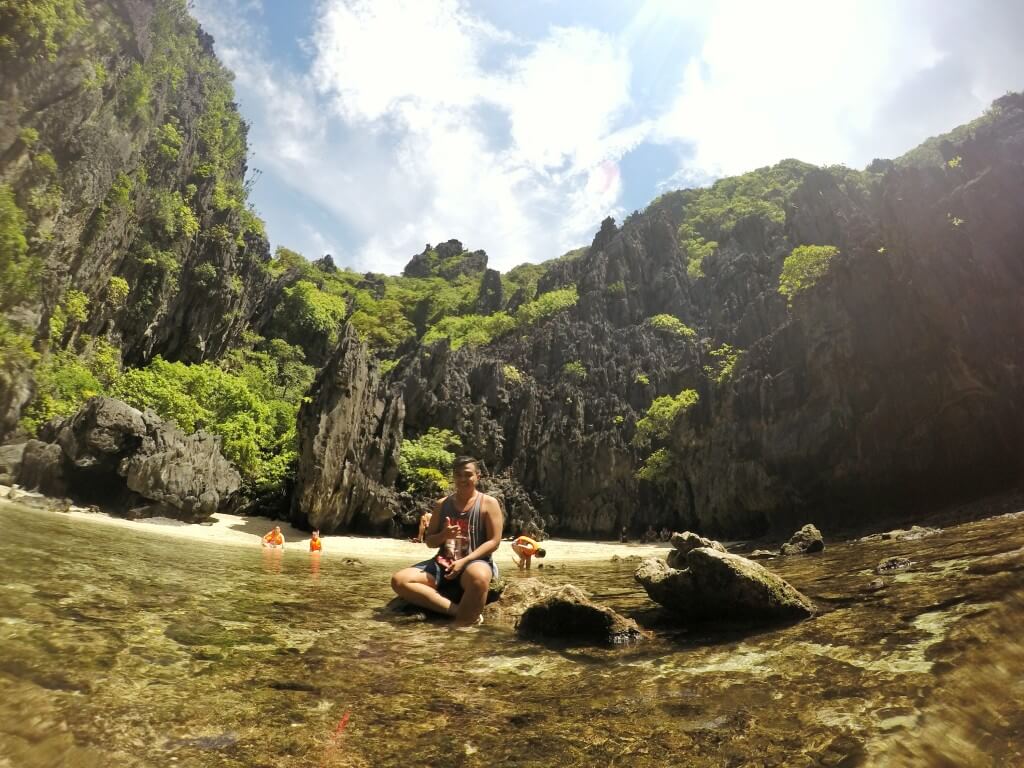 Secret Beach – I love this place! You have to dive your way to this small tunnel to see the secret beach. From the boat, you won't think that there's a place like it beneath the high limestone wall.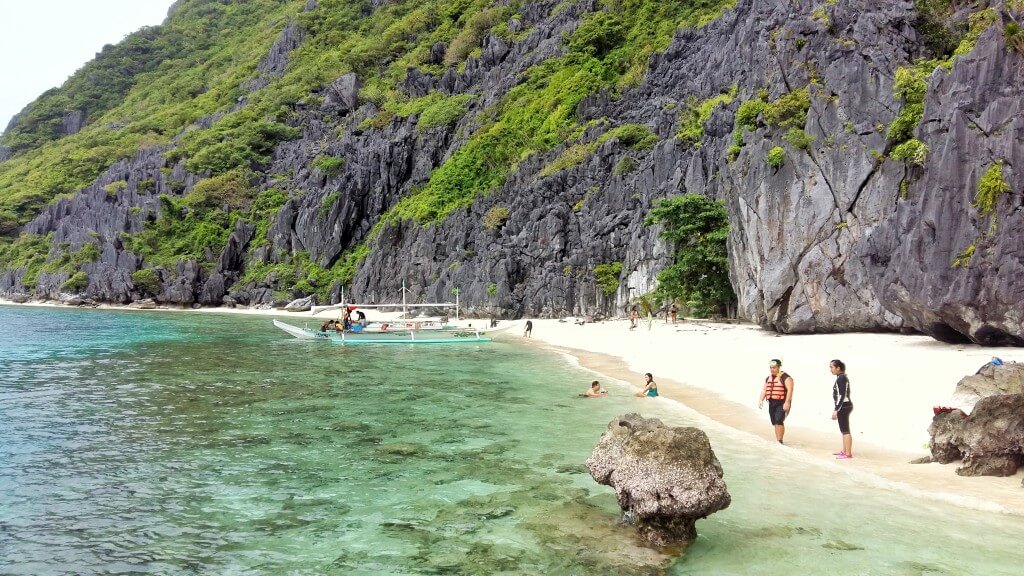 Ipil Beach – We stopped there for lunch. The guides told us to wait for 20 minutes for them to prepare our lunch. Before we know it, there's a table set up, stone away from the shore, with lots of food in it. Never had a lunch like that before!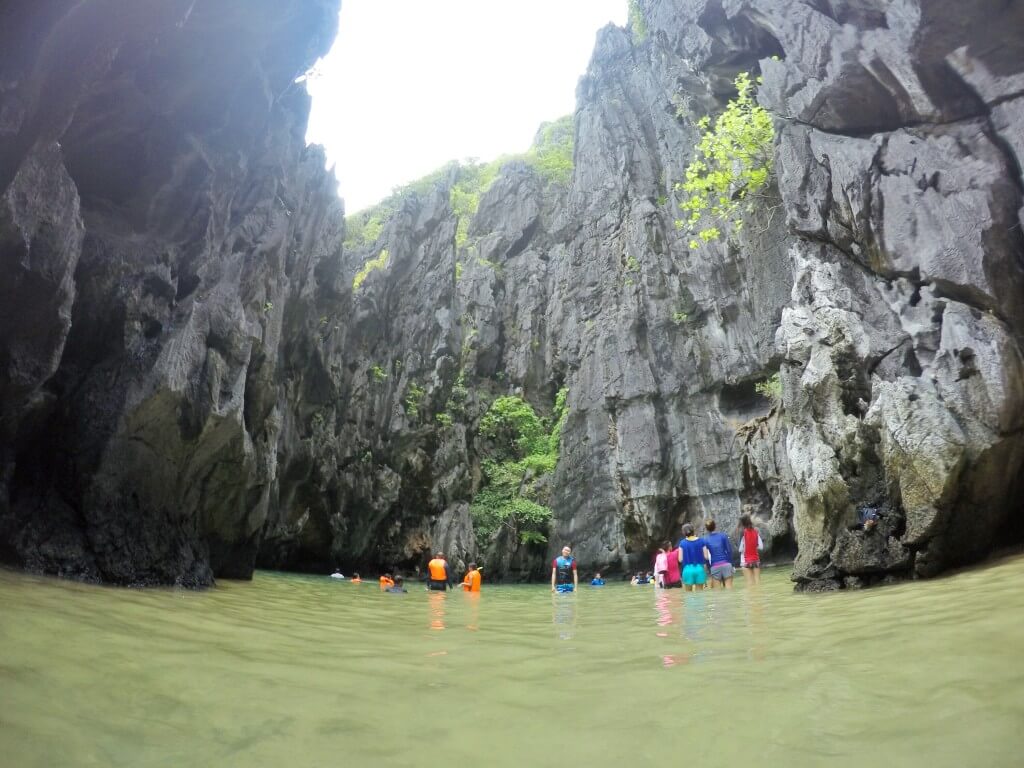 Secret Lagoon – A lagoon where you have to go inside a hole to see the lagoon that is walled by limestone. The guide told us that the water from the lagoon is not pure sea water, a lot of it came from the rain.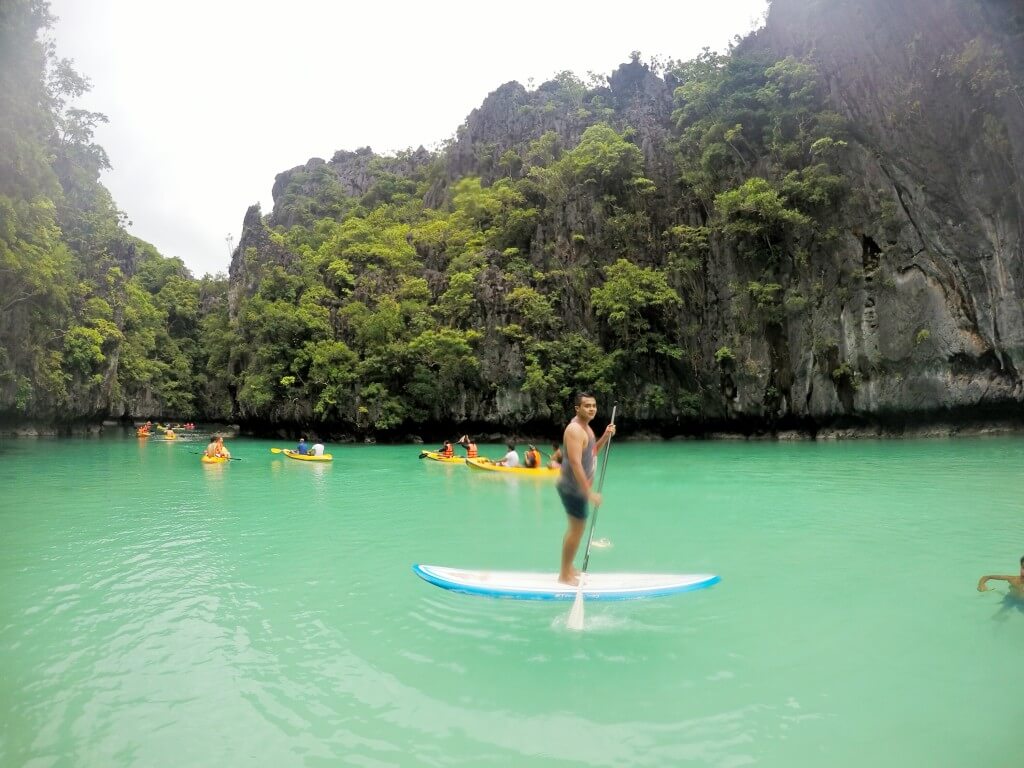 Small Lagoon – In this place, you can swim your way to the Small Lagoon or you can rent a kayak to explore the place. Mind you, there are territorial fish in this place, they'll just bite you, don't worry.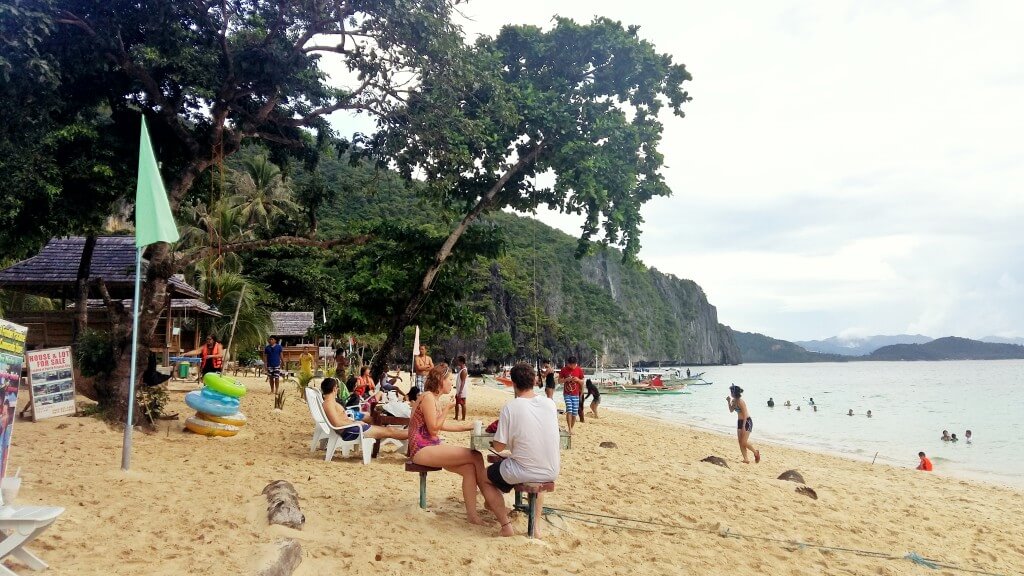 7 Commando Beach – This is the last destination for this trip. There are a lot of visitors in this beach some are playing volleyball, drinking, walking by the shore and swimming. I chose to buy a cup of coffee and watch other tourist enjoying this beautiful beach.
Island Hopping Tips
If you're not in a hurry and you want to stay longer in El Nido try booking different tours per day.
UNDERWATER CAMERAS are important in this trip. There are spots that you requires you to swim or dive to reach it. Hence, the underwater cameras are essential.
If you don't have one, you can rent GoPro and underwater cameras in Northern Hope Tours. You just have to bring your own SD card for storage.
Oh they have aqua shoes if you need one.
Just bring your typical essentials for beach trips then you're good to go.
Northern Hope Tours
www.northernhopetours.com
Calle Real, Brgy. Buena Suerte, El Nido, Palawan
09277353221
nothernhopetours@gmail.com
Thank you Josia of Lakas.com.ph for helping me on this trip.
For centuries patients have tried sundry herbal supplements for ED – the repeated failure to get an erection firm enough for sexual intercourse. One recent study found that ED affects 140 million men worldwide. If you're concerned about erectile problem, you have to study about how much does levitra cost. Is it possible to prevent ED? Occasionally people are watching for remedies to determination sexual health problem. When you buy medicaments like Cialis you should ask your druggist about levitra cost per pill. Several companies describe it as levitra prices. However, you should check with your physician to see whether one of these remedies is a suitable choice for you. Additionally most side effects vary depending on the patient's diseaseage and other factors.