Top Reasons To Explore Manila By Bicycle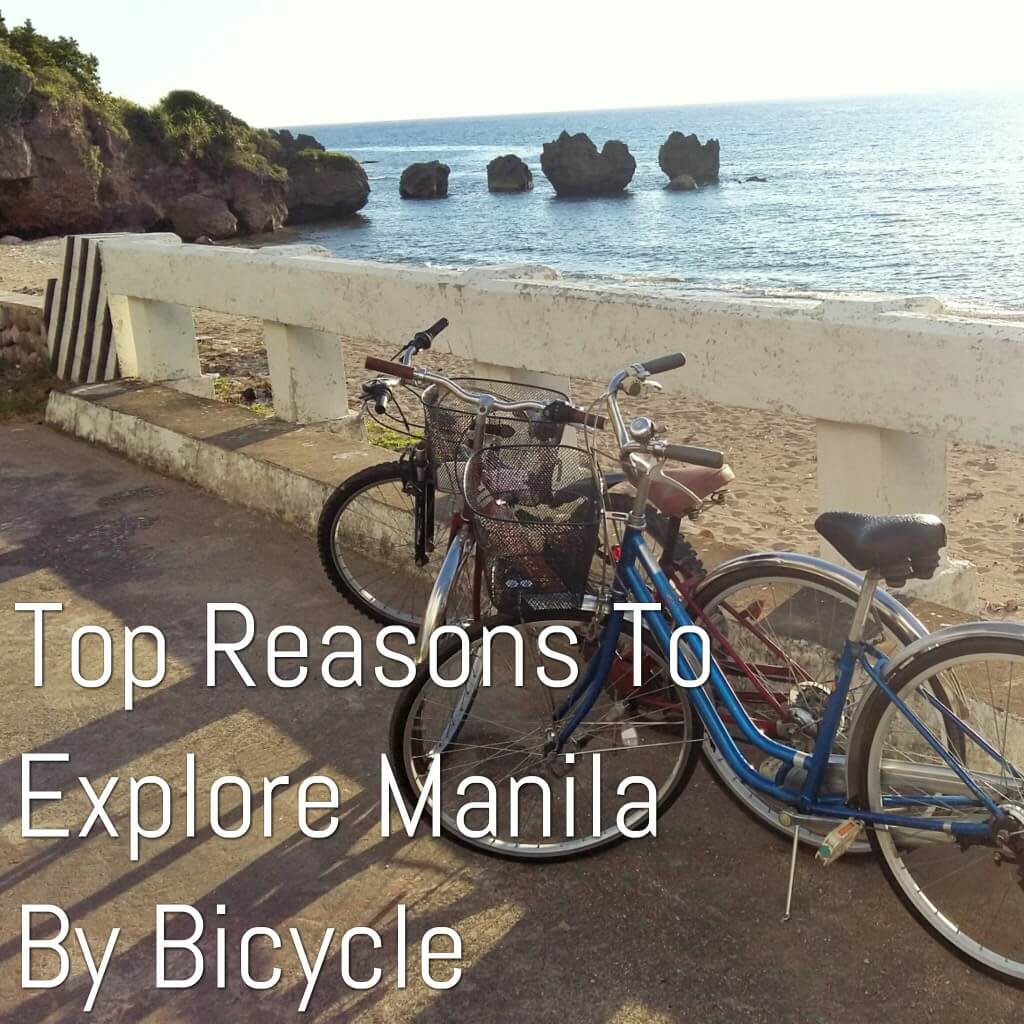 No matter what country you're exploring, there is no better way to meet the locals and discover the real spirit of a place than by bicycle. This is particularly true in the Philippines, where you can nip through traffic and travel like a local in Manila, or explore the incredible terrain of spectacular mountainous regions just outside the city on the same day.
After all, why wait for crowded public transportation or pay for expensive private transportation when you can get everywhere you need to go by bike? What many bike enthusiasts visiting Manila for the first don't realise, though, is that there are an abundance of excellent mountain bike trails just outside the city too, meaning that they can experience an incredibly diverse range of terrains during their vacation. Not sure whether to explore Manila by bicycle is the right decision for you? Here are few top reasons why you should consider exploring this beautiful city from the saddle:
Explore the City like a Local
When you remove yourself from the confines of being in a vehicle, it is much easier to really discover the heart of a city. Sitting side by side with the locals as you wait for the traffic signal to change, you feel at one with Manila, and immediately integrated into your surroundings no matter how long or short your visit. You can travel around the city, taking in the sights, and explore at your own pace with no need to stick to anyone else's schedule but your own. Cycling gives you an incredible sense of freedom, and you're likely to find that a vacation undertaken by bike is the most unrestricted and freeing vacation you can experience.
See a Different Side of Manila
When most people think of Manila, they tend to think of the bustling metropolis, but just outside of the city you will find beautiful and resplendent country side well worth exploring: and there is no better way of exploring this region than by bike. For just 50 pesos, biking enthusiasts can take to the city based Camp Aguinaldo and Heroes trails, and really develop their mountain biking skills: these are the two most popular trails in metro Manila, and they are always packed with like-minded enthusiasts looking to explore the great outdoors. If you'd like to get further out of the city and explore a trail that passes through real rainforest then the La Mesa nature reserve is the perfect destination for you: you'll ride under a thick canopy of trees, and across wooden bridges, with a view of the beautiful La Mesa reservoir from everywhere you ride.
An Affordable Option
For tourists on a budget, it is worth remembering that travelling around Manila by bicycle is an incredibly affordable transportation option. There are plenty of locations across Manila where it is possible to hire a mountain bike at a reasonably affordable rate, however the quality of the bikes available can vary wildly. If you are visiting Manila in the medium to long term and plan to cycle regularly, or you are a keen cyclist and want to ride a bike of a certain standard, then it may well make more financial sense to either purchase a bike that meets your specification when you arrive or bring your mountain bike with you. Whilst the initial costs of both these option will be higher than a week's bike hire, if you are in the city for a month or more than you will find that in the long run these options will save you money. If you do choose to purchase or bring your own bike to Manila then it is worth protecting your investment by ensuring that you have a good level of bike insurance. Whilst bike theft is not as common in Manila as in other metropolitan cities, the numbers have risen in recent years, meaning that insurance is essential for your peace of mind.
No matter what kind of bike you choose to use, mountain biking is a wonderful pastime: the combination of fitness and fresh air make a fantastic form of high impact aerobic exercise. You can take your cycle and make your trip your own: once you have your bike the whole of Manila is ready and waiting for you to explore. Cycling is a truly wonderful activity to discover, or rediscover whilst you are on your vacation to the Philippines.
This article was written by Anne Nixon.
For centuries patients have tried sundry herbal supplements for ED – the repeated disability to get an hard-on firm enough for sexual intercourse. One recent study found that ED affects 140 million men worldwide. If you're concerned about erectile problem, you have to study about how much does levitra cost. Is it possible to prevent ED? Occasionally people are onlooking for remedies to resolve sexual health problem. When you buy medicaments like Cialis you should ask your druggist about levitra cost per pill. Several companies describe it as levitra prices. However, you have to check with your doc to see whether one of these remedies is a suitable choice for you. Additionally most side effects vary depending on the patient's diseaseage and other factors.