How to Earn with TravelBook Affiliate Program?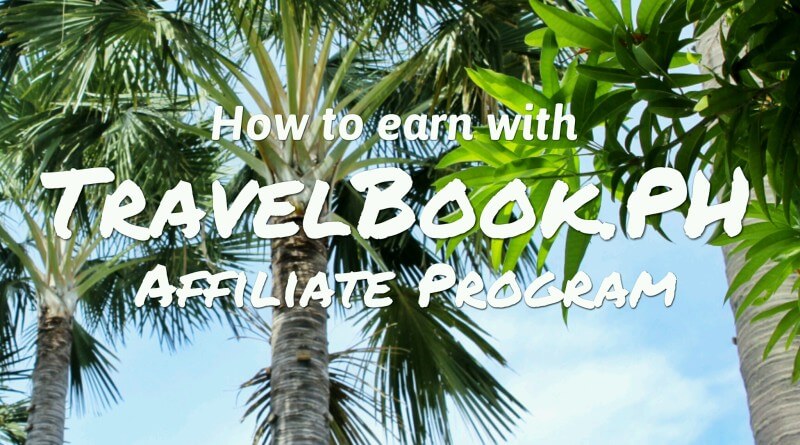 Whenever you ask a person what is their interest, most of them will answer you with 'traveling'. Everybody would agree with me if I say that traveling is one way for us to release stress. There are a lot of things that I've learned about myself and others through traveling and that's why I blog about my travels to help other people on this kind of lifestyle. It's not every day that we can fund our travels, that's why I joined TravelBook Affiliate Program to earn money from my blog.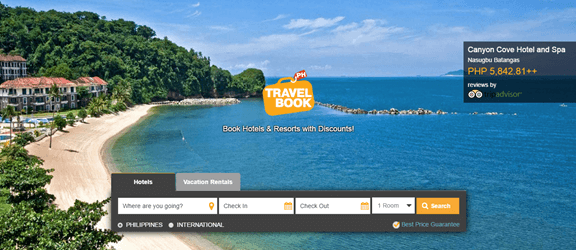 TRAVELBOOK.PH

TravelBook.ph is an online hotel booking service that offers a great value hotel rates for every wanderer out there. It offers a variety of Philippines hotels and resorts from different parts of the country like; Baguio, Batangas, Bohol, Boracay, Cabu, Davao, Laguna, Metro Manila, Palawan, Pampanga, Tagaytay, Zambales and more. It started last 2010 as the largest online catalog for Philippine hotels and resorts with 3,500 listings and counting.
After launching TravelBook.Ph in 2013, they are in a rapid growth; in the first four months since they started the online hotel booking service they have affiliated 600 partner hotels and averaged 185,000 unique visitors monthly. Then build up to 1,200 partner hotels and have reached 290,000 unique visitors monthly. Now they have over 2,700 partner hotels and imagine how many unique visitors per month they are getting. With the help of Summit Media and JG Summit's massive market of online, offline, and corporate consumers which is 9.6 million audiences and more, they'll surely dominate Philippines online booking services.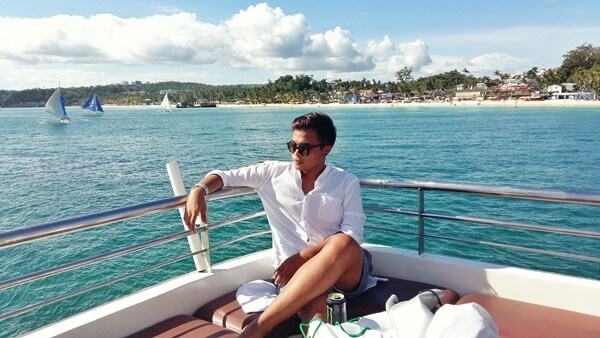 Why I Join TravelBook Affiliate Program?
Weekend Sidetrip blog is a newbie in travel blog industry. The reason why I put up this travel blog is that – I want to share my travel stories with others and help them on their upcoming trips. For those who can't go out and travel, I want them to read my blog and feel the happiness that I found in traveling. At least, I can tour them around the places I have visited through my words and photos.
But most of the travel bloggers don't have enough money to fund their travels. Practically, we have a lot of things to prioritize like the basics; food, shelter, clothing and other necessities. I am one of those poor travelers who needs a way to fund their adventures. One of which is to get an affiliate program just like TravelBook.ph has for their affiliate.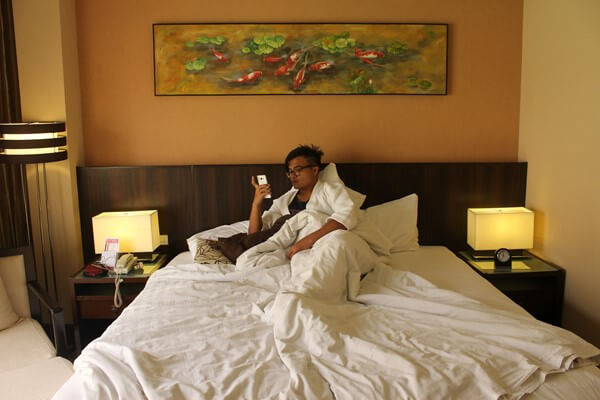 After receiving an invitation to get affiliated with TravelBook, I did a research and I know right away that this online booking service will help me fund my travel. Mainly, this affiliate program will help you convert your traffic to money to fund your trips. I'm really excited on how will TravelBook help me in monetizing my blog. They have promotional tools that go well with my theme and they have a lot of tools that will surely optimize the monetization. I'm not a techy guy but embedding the links, banners and widgets are so easy with TravelBook. I think they did a good job with the ease of users in embedding the promotional tools.
The commission rate is really high in this affiliate program compare to other programs. You will get paid a percentage of the total gross commission from your successful bookings, so the higher the number of successful booking from your referrals, the more money you will earn. Isn't that great?
What is TravelBook Affiliate Program?
TravelBook Affiliate Program is under TravelBook Philippines Inc. (TravelBook.ph), it allows bloggers/travelers to generate revenue by referring customers to their website. By joining as an affiliate, they will promote TravelBook.ph on their website and convert traffic to hotel bookings with the use of promotional tools that they have provided. Every successful referral the affiliate will earn a commission. Anyone with a website can apply for the Affiliate Program. Each application will be reviewed, but once approved, the affiliate can start right away. The application is very quick and of course, for free.
Reasons To Register For TravelBook Affiliate Program?

Anyone who's interested to promote the best deals on quality accommodation offered by TravelBook.ph is all welcome. Here are the list of benefits that an affiliate can get on TravelBook Affiliate Program:
Earn For Free – Joining the program is for free. Apply for free and start earning now!
Get High Commissions – Yes! You'll get up to 65% commission rate for every successful referral.
Optimize Performance – You'll know how your campaigns are doing in real-time.
Access Premium Tools – Choose various promotional tools and earn more money.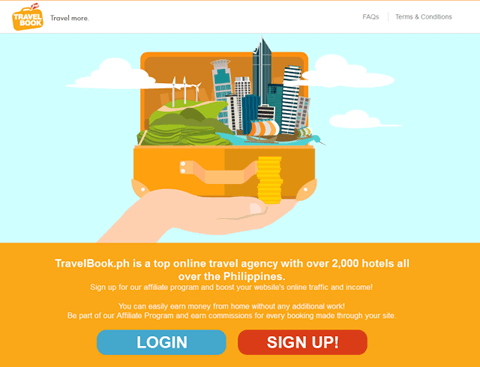 Register Now!

Registration for TravelBook Affiliate Program is free. After these simple steps, you'll be able to start to earn you travel funds for your next trip. Just visit affiliate.travelbook.ph and hit "Sign Up" button. Just fill up the online registration form and submit it together with an attached scanned copy of your valid ID. They will review you application after you confirm your registration on your email. The review process will take 5 working days.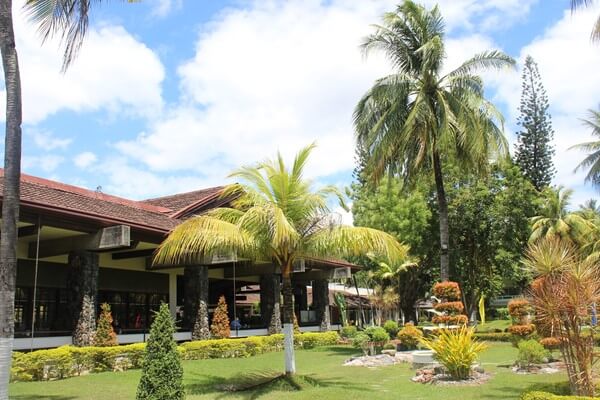 Is there any other reason why you don't want to join TravelBook Affiliate Program? I mean, everything here would help you earn money for free. No need to pay something, just send you application and fill up the registration form. Also, you don't have to be a techy guy to get those promotional tools on your blog because it's really easy. TravelBook Affiliate Program would really help me to jumpstart my blog and also help me fund my travel. Really excited to start with TravelBook Affiliate Program.
No doubts, healthy diet and medicines are playing on the minds of people all around the World. People get millions prescription medicines online. If you are going to use Cialis, you perhaps want to know about http://isviagraoverthecounter.com/metronidazole-over-the-counter.html. Today, there are many options for those ones who suffer from such soundness problem. What do you think Cialis is? Sometimes, when folk talk about generics, they mean Metronidazole Over the Counter. Matters, like Generic Flagyl Over the Counter, cite to sundry types of health problems. Without fail, sexual disorders can help depression and can leave you and your partner feeling frustrated. But only your physician can make decision if Cialis or other treatment is good for you.