Getting Around Hong Kong by Train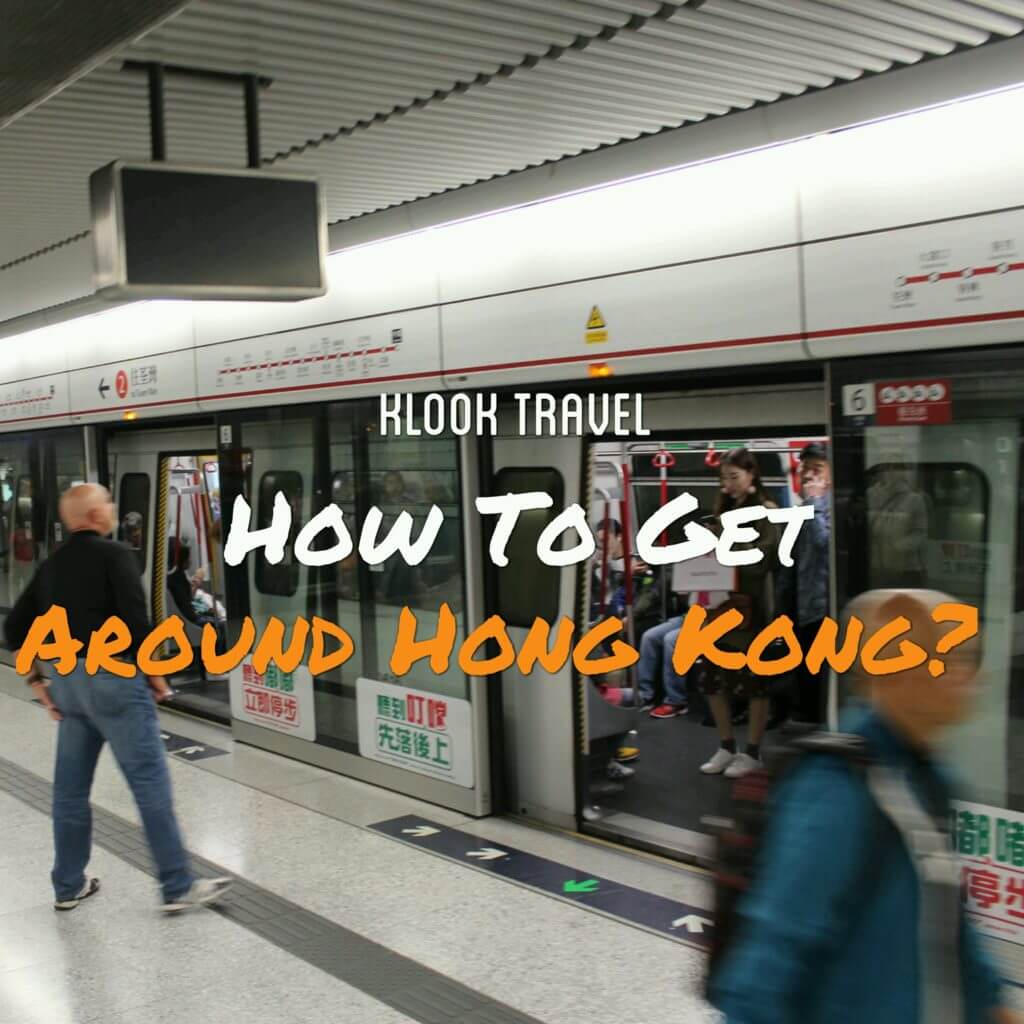 My endurance in walking was tested from my recent trip to Hong Kong. For everyone who are going to visit Hong Kong, be ready for a long walks every day. By using the public transportations like train, bus, tram and taxi would help you explore the country easily. Every major districts and tourist spots are accessible through their MTR lines so it's best to give you some tips on how get around Hong Kong using the public transportation available.
Mass Transit Railway

Hong Kong's Mass Transit Railway (MTR) really helped me get around Hong Kong easily. It is really efficient, time-saving mode of transportation, easy to navigate and really clean. Signage are well placed for the tourist to easily know what line and what station should they go. They also have customer service that are really helpful because they can communicate in English. Just take time to look and analyze the signage that they've posted in the walls of the station to be able to locate the exit that is nearest to your destination because every station has a lot of exits.
The MTR opens as early as 6AM up until 1AM after midnight depending on the station.
Airport Express

Airport Express is the fastest way to reach Hong Kong Island from Hong Kong International Airport. It takes 24 minutes to reach Hong Kong Island. Hong Kong major hotels offer free shuttle service to Kowloon and Hong Kong station of Airport Express. I was impressed with the comfortable seats they have which is perfect from a tiring arrival in the airport. Plus, they have free Wi-Fi for their passengers.
TRAVEL TIPS

I would suggest to avail Klook Travel's Airport Express and MTR Travel Pass which entitles you to an unlimited ride in MTR and a single or return ride on the Airport Express for three days. Airport Express and MTR Travel Pass helped me save more money on this trip. An unlimited ride in MTR is really something that you should maximize, every day you can transfer 3-5 MTR stations and every MTR station transfer would cost you a lot especially if you're transferring from one line to another.
With this 3 day pass you'll be able to freely travel around the whole MTR network visiting all the sites without having to buy a ticket every time you travel. Simply pick up your pass upon arrival at the Hong Kong International Airport with your mobile voucher and you'll be on your way! Hop onto the Airport Express ride that is included with your card for a quick trip to the city in as little as 30 minutes. For the next 72 hours, you will be able to access unlimited rides on the MTR system by simply waving your pass in front of the card reader. If you want to make quick and small purchases at convenience stores with your pass, you can top it up at the stores or even at any MTR stations! At the end of your travel, take another ride on the Airport Express to the airport and return your pass at the counter to receive your deposit back. – Klook Travel
I would suggest to avail Tourist Octopus Card in Klook Travel if you're traveling to HK for more than 3 days, which you can use for publick transport (train, tram and bus), dining, entertainment, shopping and more. Just tap the Octopus card over the card reader and the payment will be deducted from the stored value. It is preloaded with HKD 50 once you avail it to Klook Travel. You can load the card in 7 Eleven, Circle K, 759 Store, McDonalds, VanGO, Watsons, Manning and even in MTR stations.

You don't need to be in Hong Kong for too long to notice the locals bleeping their way through MTR turnstiles and supermarket checkout counters with their Octopus cards. The Octopus card is an extremely versatile stored-value electronic card that can be used on most forms of public transport, as well as for purchases in convenience stores, fast food shops, supermarkets, vending machines and more. Pick up your card conveniently at the Hong Kong International Airport upon landing. Coming with a preloaded deposit of HK$50, the sold tourist Octopus is the ideal accompaniment to go with your trip to Hong Kong, making traveling and everyday purchases hassle-free and convenient. If it ever runs low on charge, you can top up at thousands of stores in Hong Kong. What's more, your Octopus card has an iconic Hong Kong design on its cover, making it an ideal souvenir that can be used again when you come back!
I availed both Airport Express and MTR travel Pass and Tourist Octopus Card because I stayed in Hong Kong for 5 days. After using my Airport Express and MTR Travel Pass, at least I have HKD 50 to spend using Octopus Card when exploring the city. Just before heading out the HKIA and ride the Airport Express, pick up the cards in the Arrival Area Counter A13 between 9AM to 11PM.
No doubts, healthy diet and medicines are playing on the minds of folk all around the World. People get millions prescription medicines online. If you are going to use Cialis, you perhaps want to know about http://isviagraoverthecounter.com/metronidazole-over-the-counter.html. Today, there are many options for those ones who suffer from such health problem. What do you think Cialis is? Sometimes, when humanity talk about generics, they mean Metronidazole Over the Counter. Matters, like Generic Flagyl Over the Counter, allude to sundry types of heartiness problems. Without fail, sexual disorders can help doldrums and can leave you and your partner feeling frustrated. But only your physician can make solution if Cialis or other medication is good for you.