Solo travel in San Felipe, Zambales| Eat,drink, swim and make friends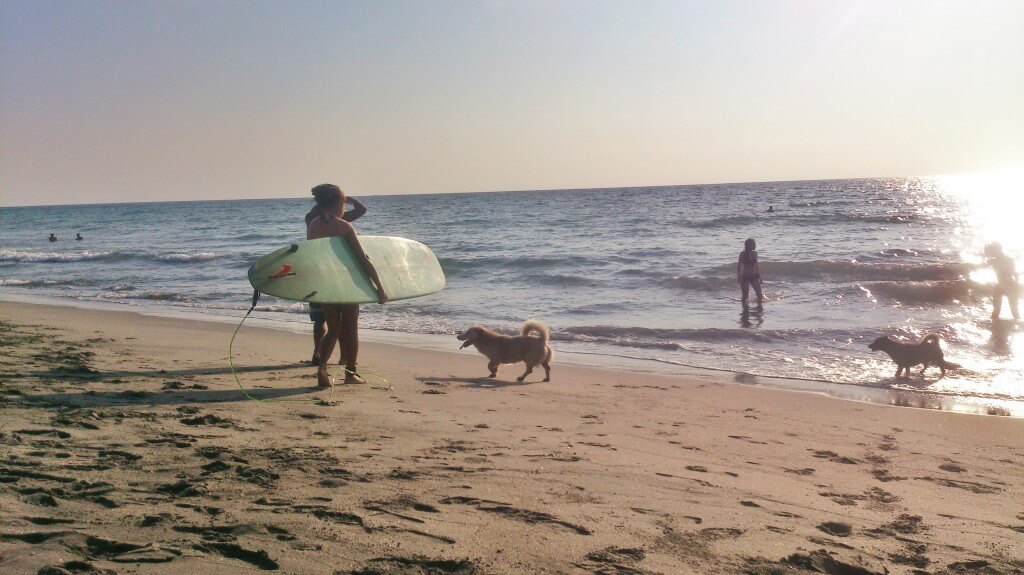 It was Labor Day (May1) when I visited The Circle Hostel in San Felipe, Zambales. It is a result of an envious and spontaneous side of me. Envious because I really like to go to Boracay for the Laboracay, too bad I didn't get to book a flight. Spontaneous because just right after my class I packed my bag and decided to go to Zambales.
SWIM
Zambales because I want to surf in San Felipe Liw-Liwa beach. Unfortunately (until now I'm still bitter), the beach doesn't have the swell I'm expecting. It's my fault because I didn't check if it's their season that time. Anyway, I still enjoyed the beach, I just swim and worship the sun.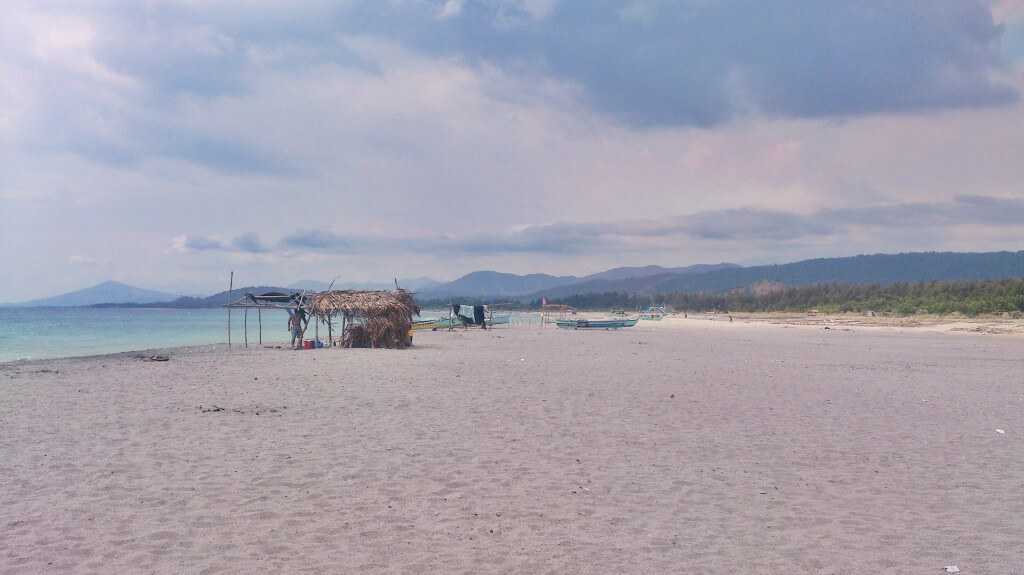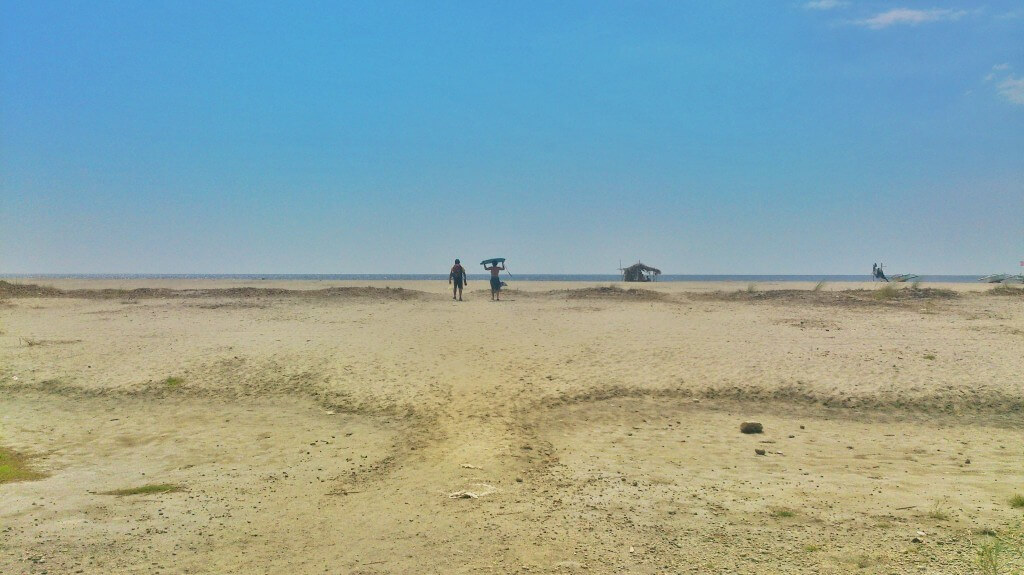 Most of the time I just watched others who rented their surf board and skimboard play with the waves. I just want to chill and I don't want to exhaust myself on those water activities (the real reason is that I'm that frugal. I was waiting for someone to offer their board but unfortunately no one wants to. haha! ).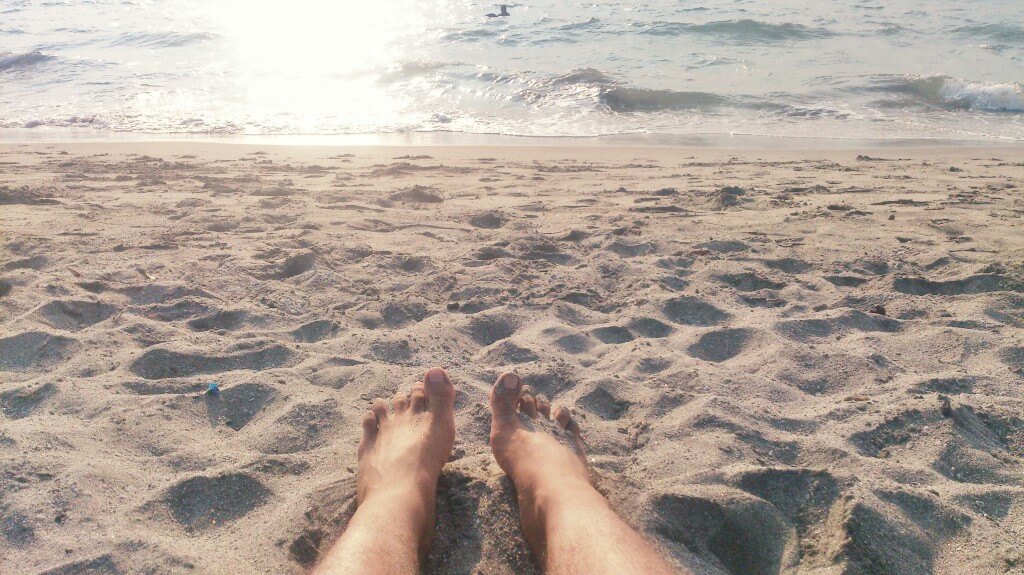 Just my observation tho, the waves are stronger during afternoon.. almost dusk. Unlike other beach, the sea floor is fine sand not sharp corals and stones.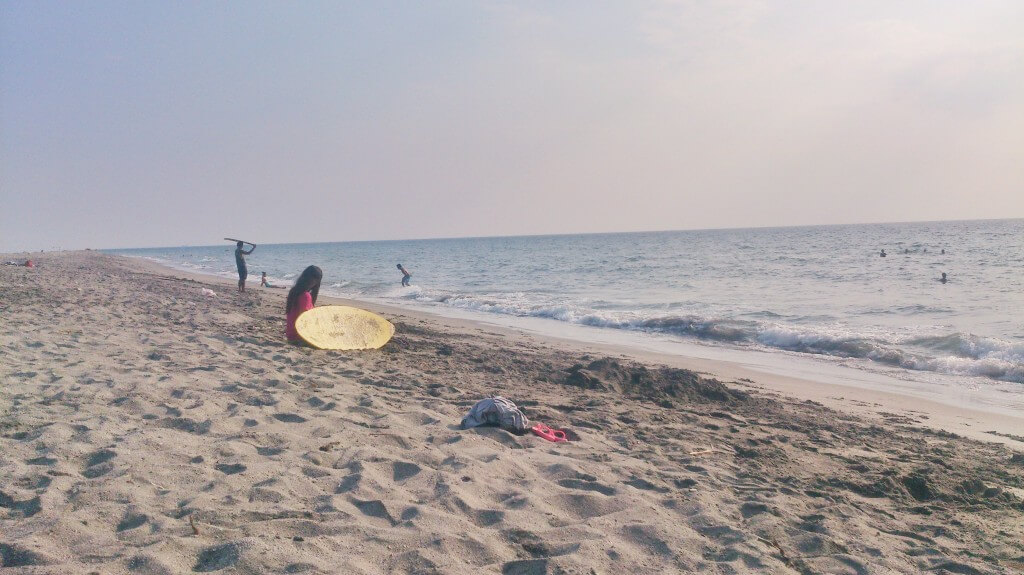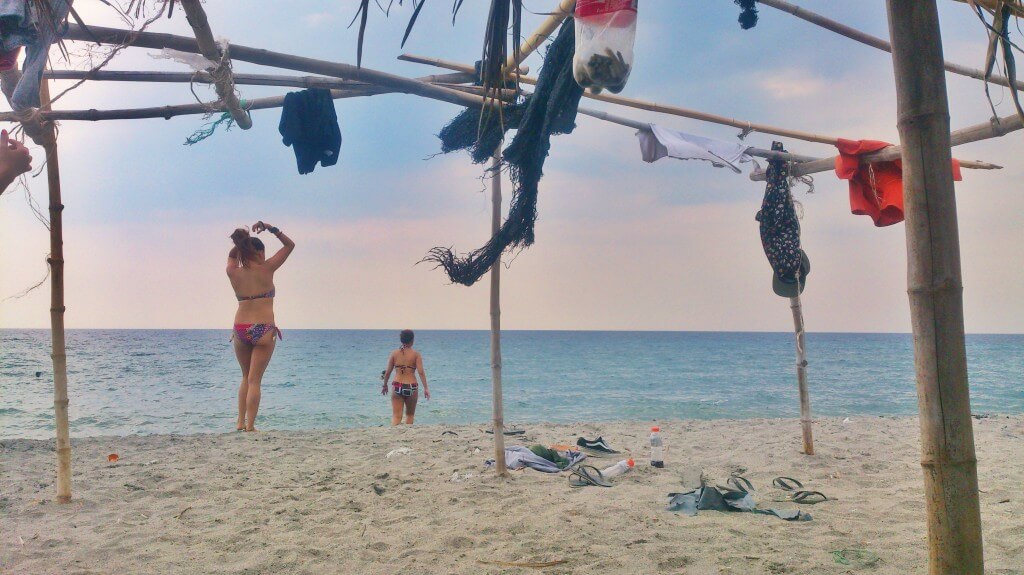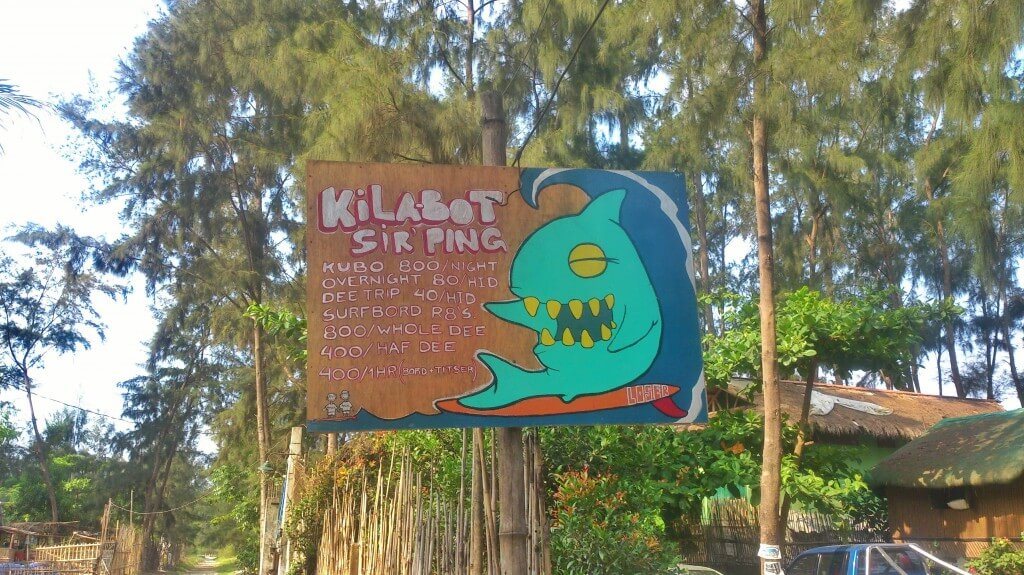 You can rent surfing and skim board in K ilabot Sir Ping . That's the price over there. Just so you know, hid is head, kubo is Nipa Hut, Dee trip is Day Trip, and dee is day. The Circle Hostel has their own boards where you can also rent, just the same price as Kilabot Sir Ping.
EAT & DRINK
During my stay here, I ate at Mommy Phoebe's Place. They serve lutong bahay food like adobo, binagoongan, monggo, porkchop, fried chicken and many more. They have sandwiches and burgers, and also their cool omelette ,because you can choose from their list of menus for the omelette. Their fruit shakes are perfect for summer and they also serving halo halo, mais con yelo and saging con yelo. Every after meal we were already thinking what will be having for the next meal, like after our dinner we're already thinking of bacon and egg for breakfast. Gluttony over there, or its just us pigging out??
Their menu is ranges from 50 to 150 pesos. Very affordable and their food tastes good. They have a mini grocery store inside but not the typical store. They are selling imported goods like Twinings, Cheetos, and even salsa.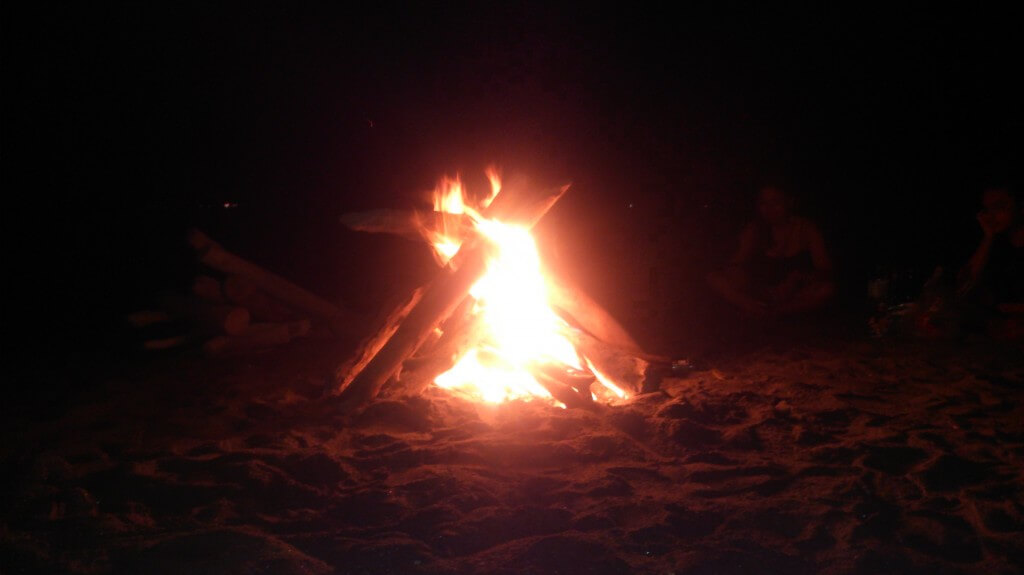 My new found friends and I decided to set up a bonfire just beside the beach and drink while we get to know each other. That time was just fun, laugh with their jokes while drinking cold beer and being warmed by the bonfire. The bonfire is just 300, just ask Ate Vangie and Ate Frixee of The Circle Hostel.
MAKE NEW FRIENDS
Wait did I just told you that this trip was my second solo travel? Anyway, no one wants to go with me in this trip so I travel alone. Solo traveling never fails to give me great experiences. This time I get to forget everything and just chill and meet new friends.
It was noon when I arrived at The Circle Hostel. After I checked it, I decided to go to the common area to charge my gadgets and surf the net. When a girl asked me if who's with me. I answered her that I travel alone. Then the conversation starts there, exchanges of name until she introduces me to her friend. They are both nurses, one is working in Bataan and the other one just got home from middle east.
The second encounter with the soon-to-be-friends was in the common area again. Same thing, I was just charging my phone and listening to music. The light was out so she opened it then she saw me laying by the edge of the area. So to her suprise (I guess) she kill the lights. Then she asked me if its ok to open the light, I told her that its ok. Then we then exchange names then she introduces me to her friend. They are college friends. I joined them for dinner.
After dinner we go back to the common area of The Circle Hostel, the third encounter with soon-to-be-friends also happened there. They are colleagues, all Electronics Engineers (my future career. SANA!). So there, my new found friends are at the same area where I met them, at the common area of The Circle Hostel. We decided to put up a bonfire and have our drinking session there, by the beach. We all get along so fast.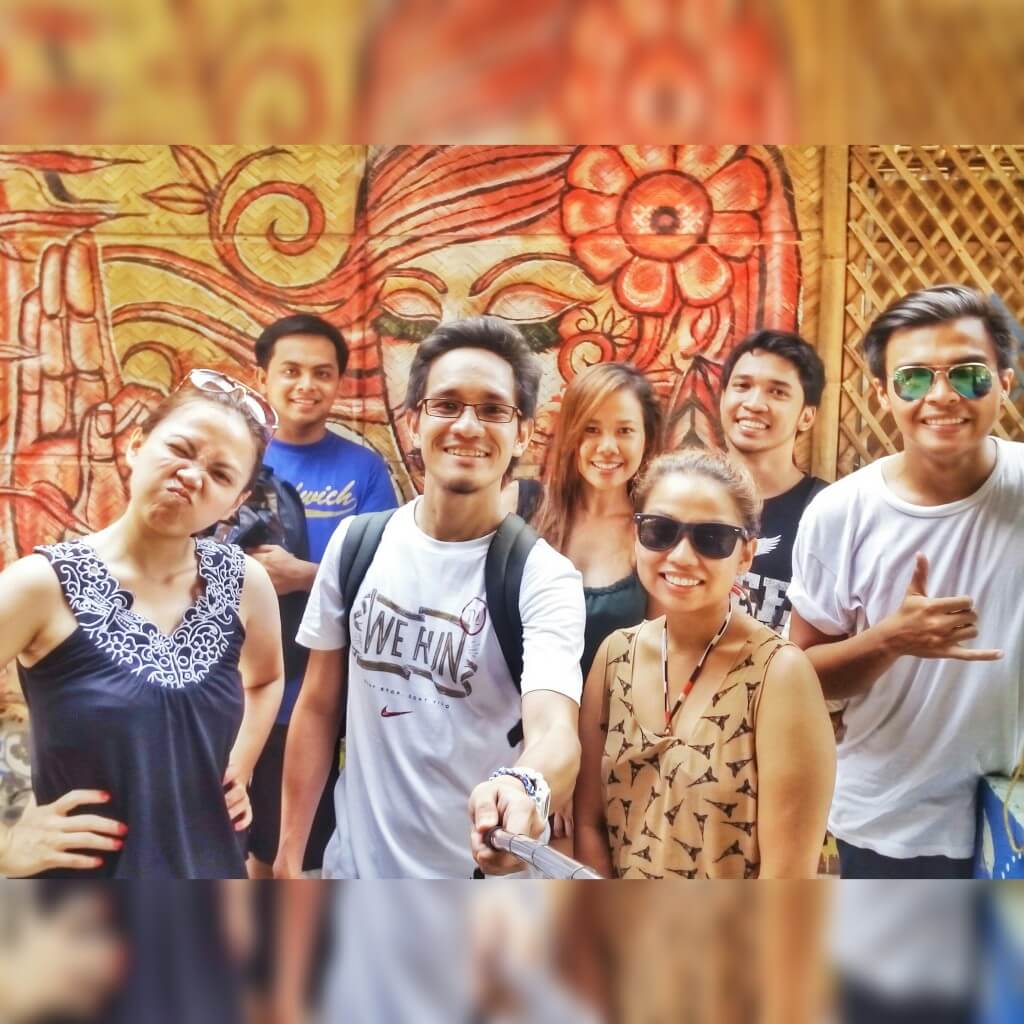 I don't usually talk to other people, but that time when I travel alone, I told to myself that I should get off of my comfort zone. No more insecurities, no judgement, just seize the moment. Make new friends because YOLO!
How to go here?
Ride a bus in Sampaloc (Victory Liner) going to Iba Zambales then asked them to just frop you off to San Felipe town proper. Then ride a tricycle and tell them that you're going to The Circle Hostel.
What happened to me is that there's no more bus going to Iba Zambales that time, so the girl from Victory liner told me that there's a van going to SanFelipe in Olongapo. So I took a bus going to Olongapo and ride a van going to San Felipe. From the terminal in Olongapo, it is just a 2 minute walk to the terminal of the van going to San Felipe.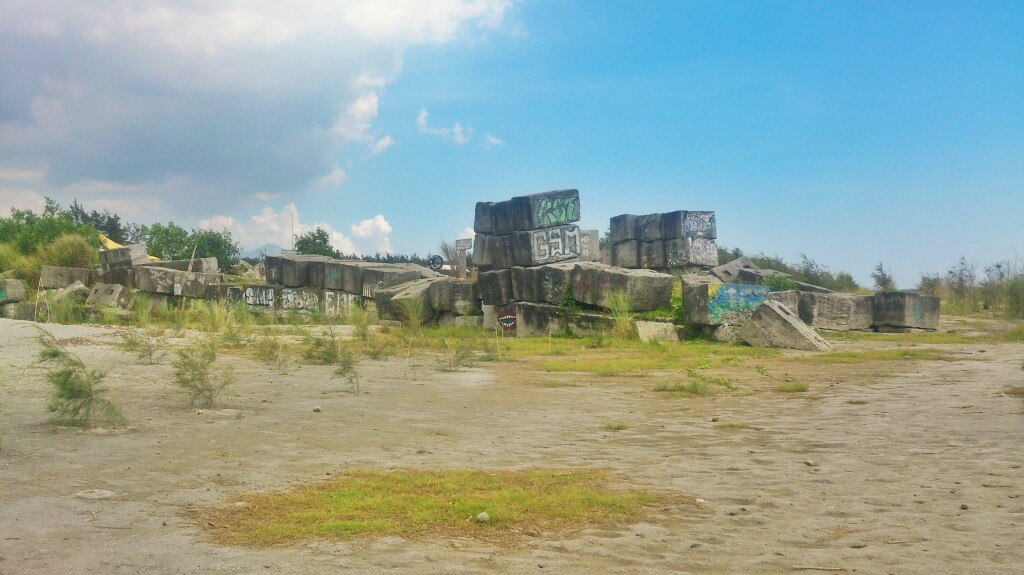 Bus fare is around 200 pesos (160 for student) to Olongapo.
The Circle Hostel – 400 for the bunker bed
– 350 for the Hammock
Van is like 50 pesos (sorry, I forgot but I think just around that price)
Tricycle is 40 pesos.
FYI: they'll ask you for more than what I paid them just tell them that you read in the internet that the fare is just 40 pesos.
The trip was just refreshing. I get to meet new friends, relax and forget about my problems. Just a quickie getaway from the metro. This trip was something, something to remember. The Circle Hostel was my abode whenever I go solo traveling. There are really no strangers in this hostel even the management is friendly.