How to go to Macau from Hong Kong?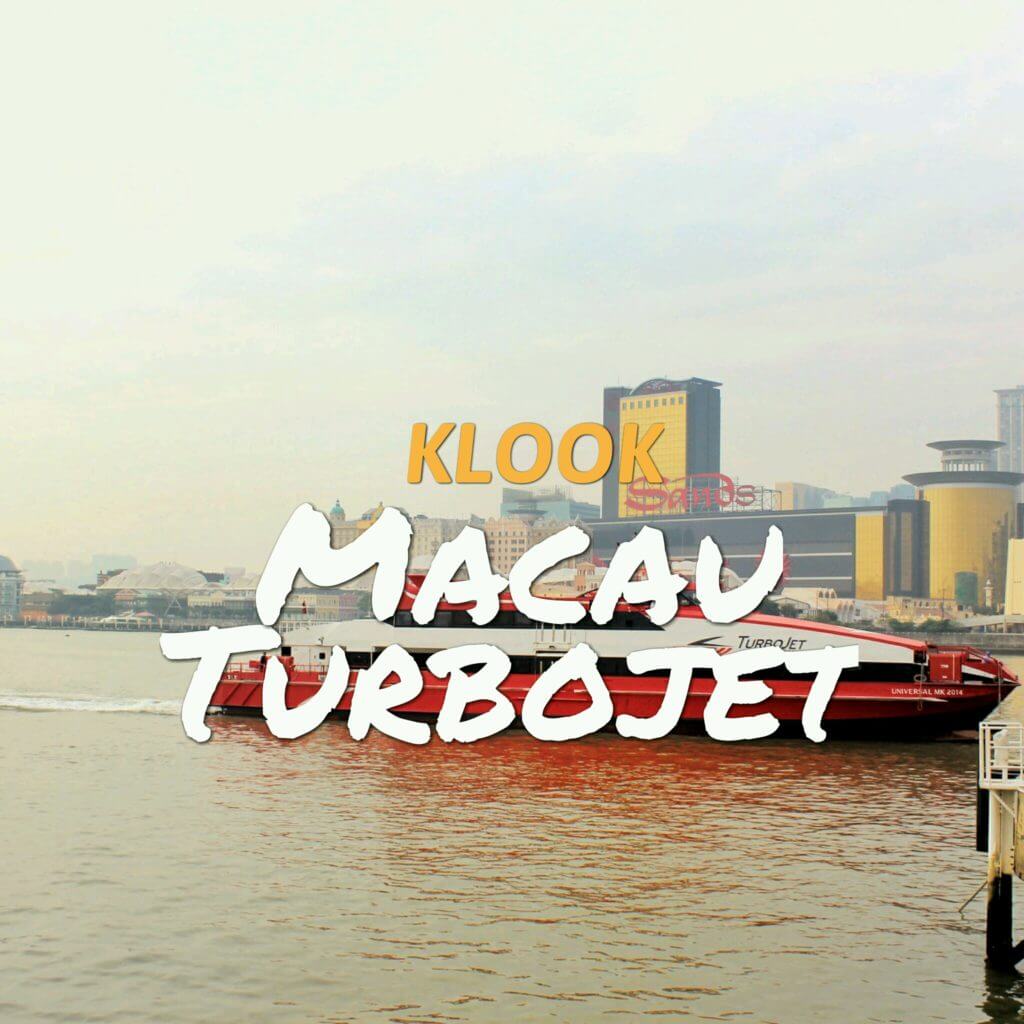 Macau is the new gambling capital of the world where 5 of 10 biggest casinos and hotels are located. But tourists are also drawn to old historical sites of Macau during its Portuguese era. The usual route of the tourist is that they visit Hong Kong first and then explore Macau. Just like my recent trip, I entered Hong Kong and fly back to the Philippines in Macau. So the usual question is – How to go to Macau from Hong Kong?
Macau Turbojet Roundtrip Ferry Tickets
The most convenient and fastest way to go to Macau from Hong Kong is through Macau Turbojet. You can avail Macau Turbojet Roundtrip Tickets
in Klook
for only 308HKD instead of its original price of 317HKD. After availing the tickets in Klook
, you'll receive a confirmation email and ticket instantly. They have different ticketing options; Weekday (Monday to Friday, except public holidays) and Weekend (Saturday, Sunday and HK and Macau Holidays) both for day sailing only, they also have for weekend and weekday that is valid for anyday anytime.
I would suggest claiming your ferry tickets at Beng Seng Travel counter in Shun Tak Centre just above the Sheung Wan MTR the day before your trip to Macau. Just show your printed or a mobile voucher from Klook
. DON'T forget to show your passport or identity for verification in order to collect your tickets at the counter from 9AM to 1AM.
Macau Turbojet embarkation/disembarkation terminals are at Hong Kong Macau Ferry Terminal, 3rd Floor Shun Tak Center just above the Sheung Wan MTR station for Hong Kong side and Outer Harbour Ferry Terminal for Macau side.
Traveling Tips
Since you're traveling from Hong Kong to Macau, the most asked question is that do you have to convert your Hong Kong Dollars to Macau Pataca? The answer is nope. If you have enough Hong Kong Dollars, you can use it in Macau too because they have smallest difference when converting – 1 HKD = 1.03 MOP.
If you're a Filipino traveling in Hong Kong and Macau, you don't have to worry because a lot of Filipinos are working and even residing in both countries. They have BDO bank there and Filipino restaurants for those SILOG dishes and other Pinoy food.