Madame Tussauds Hong Kong with Klook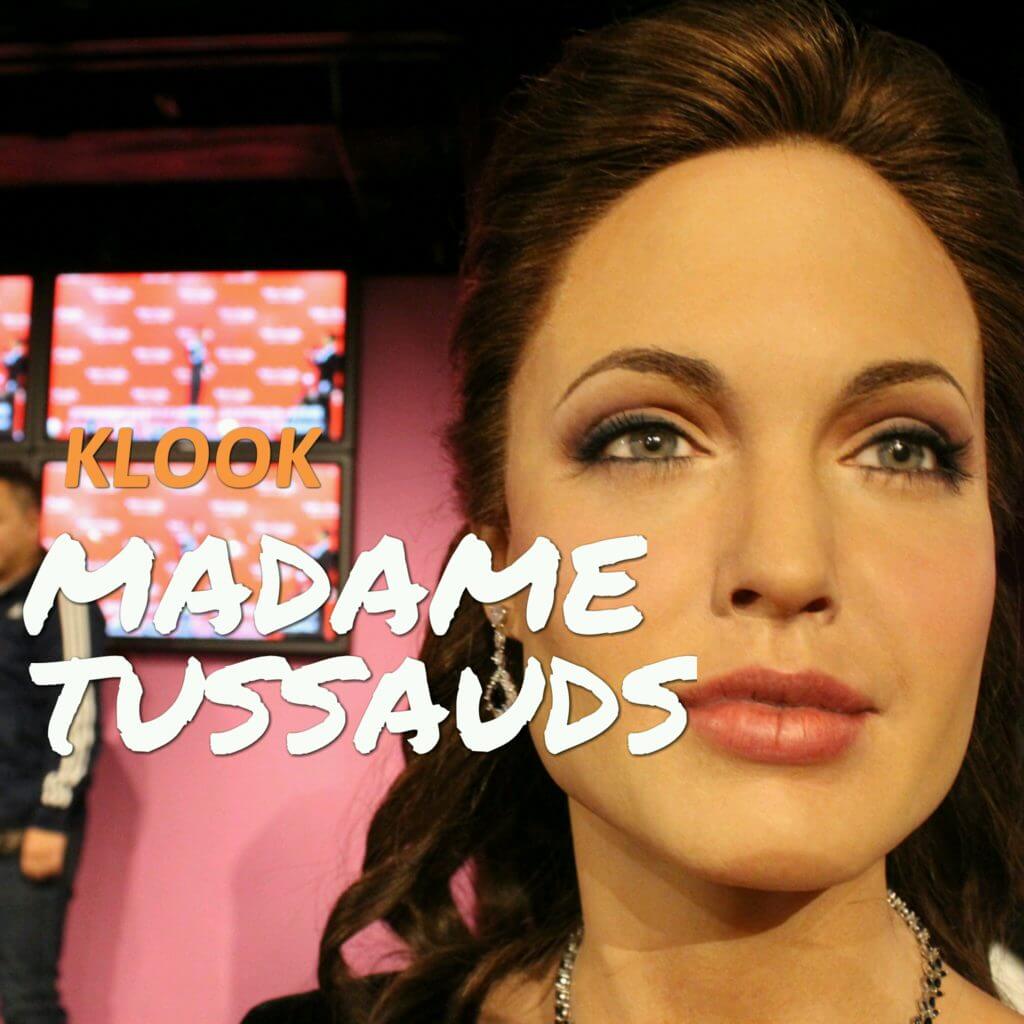 Madame Tussauds Hong Kong is the first Madame Tussauds in Asia. Since 2000, thousands of locals and tourists have visited this famous attraction. It is a must-visit place in Hong Kong because you can meet over 100 of your favorite personalities. Madame Tussauds Hong Kong brings almost real life celebrities, big stars, athletes and movie stars that you thought you'd never see face to face. That is why I added this world famus wax museum on my trip to Hong Kong. Read below to know more about Madame Tussauds.
How to go there?
Madame Tussauds Hong Kong is located at The Peak where you have to ride the peak tram to reach the wax museum's location. You have to go to Central Station and take Exit J2. It will take you to Chater Garden where you will find the Bank of China Tower. Then from the bank you have to walk uphill along the Garden Road.

You can take a taxi if you're tired of walking or take a bus No. 15C from the Star Ferry Central Pier. Riding the bus to go to The peak it the most convenient and cheapest way to get to the Peak Lower Terminus.
READ HERE: The Peak Tram
Where to buy Madame Tussauds Hong Kong ticket?

You can buy tickets at the Peak Lower Terminus and outside the museum. BUT the most convenient and smartest way to buy tickets for the wax museum is through Klook. The normal price is 255HKD but in Klook you can just get it for 207HKD. For hassle free and time saving, don't forget lesser prices, use Klook to buy klook travel
for you upcoming Hong Kong trip.
I would suggest availing The Peak Tram and Sky Terrace in Klook together with Madame Tussauds Hong Kong
ticket to get The Peak full experience. Don't forget to Sign Up for Klook
account and use my code (0407C) to get an extra credit for you Hong Kong trip.
| Activities | Regular Price | Klook Price (+ Queue Jump) |
| --- | --- | --- |
| Peak Tram Return + Sky Terrace 428 | HK$103 | HK$85 |
| Peak Tram Return + Sky Terrace 428 + Trick Eye Museum | HK$249 | HK$195 |
| Peak Tram Return + Sky Terrace 428 + Madame Tussauds | HK$354 | HK$235 |
| Peak Tram Return + Sky Terrace 428 + Madame Tussauds + Trick Eye Museum | HK$508 | HK$330 |