The House of Dancing Water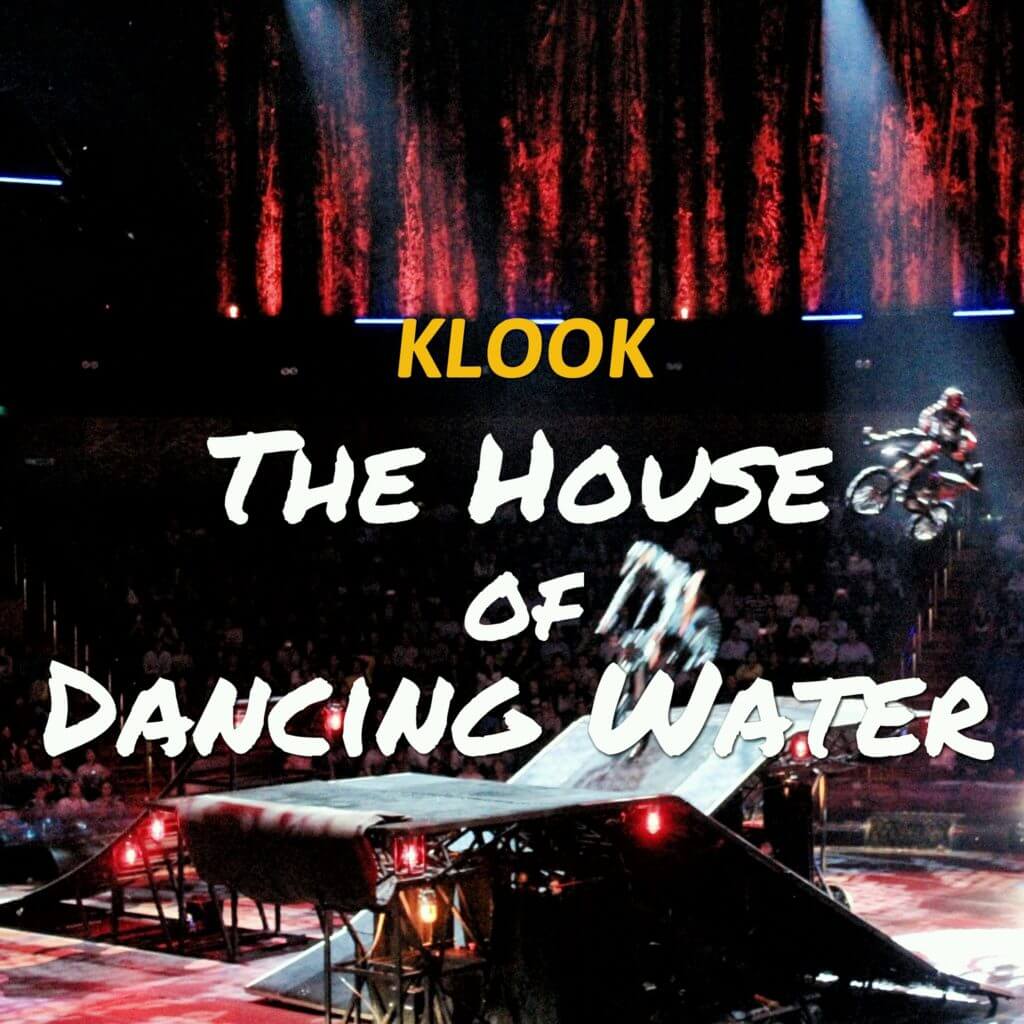 Upon searching for other things to do in Macau, I saw a world class show in Klook which is The House of Dancing Water. So I searched about the show and everybody is raving about how spectacular the show is. It is shown year round in City of Dreams Macau which holds the world's largest water based show. To topped it off – it is directed by the world renowned show director Franco Dragone who is known for his work with Cirque de Soleil.
The House of Dancing Water in City of Dreams
The House of Dancing Water
was personally created and directed by the world's greatest show maker Franco Dragone. It features a 270-degree theater-in-the-round and it has approximately 239 independent water jets built into the stage lifts which provides water effects that reaches 18 meters vertically. There are 11 hydraulics ten-ton elevators make it possible to transform from water stage to solid stage in less than a minute. It holds 3.7 million gallons of water which can fill up 5 Olympic size swimming pools that made it the largest water based theater in the world.
Everything costs about $250M (12.5 Billion pesos) of production that took 5 years to develop and 2 years to rehearse the one-of-a-kind performance.
SYNOPSIS: The Story begins on the coast of Coloane. A Fisherman traveling with his boat enjoys his journey. Suddenly, a mysterious energy from the water creates a terrible whirlpool, grabs the Fisherman, and pulls him to a place and a time of legend. He does not realize for a while what is happening at that moment. He observes, lost and intrigued, when a storm brings a survivor from a shipwreck, a Stranger to this magical kingdom. The young, brave Stranger encounters and falls in love with a beautiful Princess who was thrown into a cage by her evil stepmother, the Dark Queen. Without hesitating, the Fisherman decides to help the Stranger fight against to the Dark Queen and rescue the Princess. With his help, the Stranger and the Princess defeat the Dark Queen, and the Fisherman obtains an unexpected reward. It is a spectacular love story through time and space. – The House Of Dancing Water
Where to buy your ticket?
The ticket in this world class show comes with a price, it ranges from 580HKD to 1,480HKD. Yes it is pricey! But I tell you, it is worth your money! Everything was breathtaking! You can avail your tickets in Klook
for cheaper price depending on your seat. You don't have to go to City of Dreams before the show just to buy the ticket and worry about if the tickets are sold-out. The most convenient way is to book in Klook
and just show your mobile ticket at the entrance minutes before the show starts. No hassle, no worries and save more money! They are offering as low as 398HKD for The House of Dancing Water
tickets. Check out Klook
for the tickets.