Itinerary and budget for Malarayat Range experience
The experience in Malarayat Range was very challenging. I wasn't a fan of night trekking but here I enjoyed it. The gang was fun to be with.By that, I would like to share the itinerary we had when we climb this range and also the expenses covered by this trip.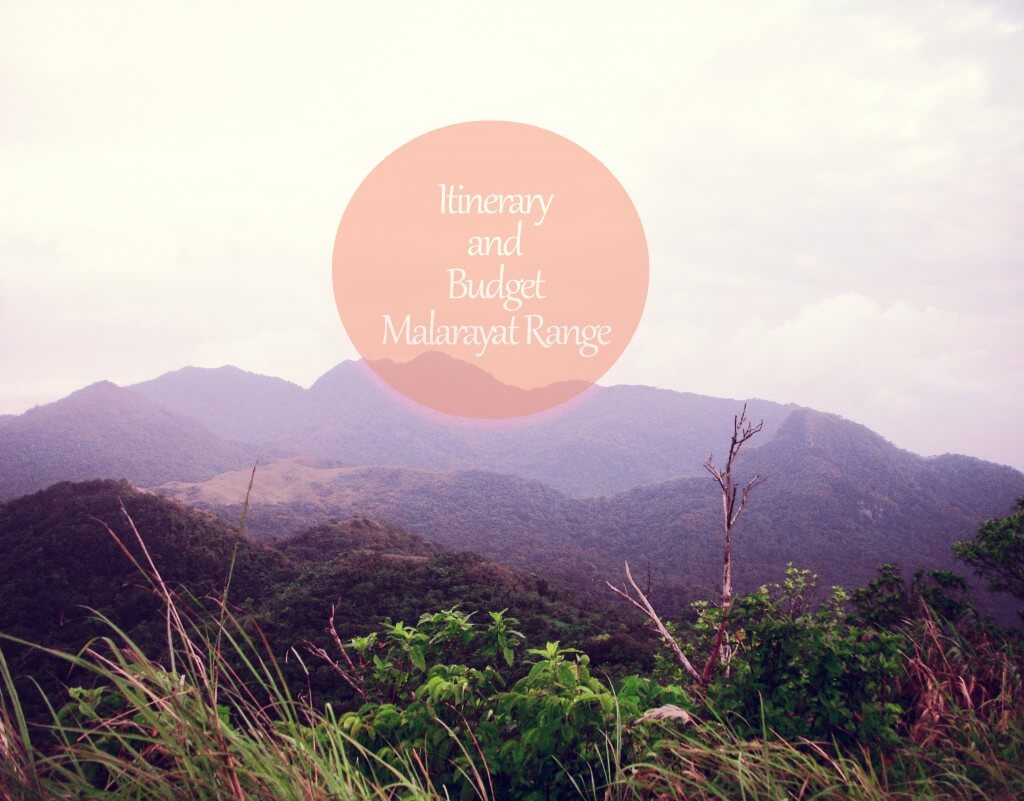 Malarayat Range| Itinerary and Budget
Itinerary
Day 0
10:00 Assembly at 7/11 Buendia
11:00 Bus ride to Lipa Batangas (98php–JAM)
2:00 ETA Lipa Fiesta Mall, Late lunch and buy some supplies, Ride a tricycle to Jump-off (20php)
3:00 Jump-off, Brgy. Sulok (Registration fee of 20php)
3:30 Start trek
5:30 Manabu Summit
6:45 Walking in Maraduhan
7:30 Walking in Balagbag
8:15 Rest at Biak na Bundok summit
9:45 Mang Mario's house a.k.a "Tree House"
11:00 After dinner, lights off
Day1
8:00 Breakfast and prepare for the trek to Malipunyo summit
9:30 Start trek
11:45 Malipunyo summit, Lunch
12:30 Start descending
3:30 Jump-off of Susong dalaga
4:00 Start ascending
5:15 Summit of Susong Dalaga
5:30 Start Descening via Brgy. Talisay
6:45 Jump-off of Susong Dalaga, shower and prep up to go home
8:00 Dinner; Gotsilog near Fiesta Mall
9:00 Tricycle ride (Libre ni Mang Mario)
10:00 infront of SM Lipa
11:00 Bus ride (Last trip na yung nasakyan namin so Standing Ovation sa bus)
Day 2
1:00 ETA Manila!!
1:30 Home sweet home
Budget
Manila to Fiesta Mall Lipa – 98php
Lipa to Jump-off – 20php each
Guide – 300php each (1500php divided by 5 person)
Lipa to Manila – 112php
Total: 530php
Bring 1000php for worst case scenario.
Here is the contact number of our guide, the famous Mang Mario!:)
+639994106990
*da best yang si Mang Mario, magaling at mabait pa. Di ka mabobored sa trek kasi madaldal sya! HAHA!
Here's the link if you like to know the whole story of my Malarayat Range experience.