Jiufen, Shifen, and Yehliu Trip with roundTAIWANround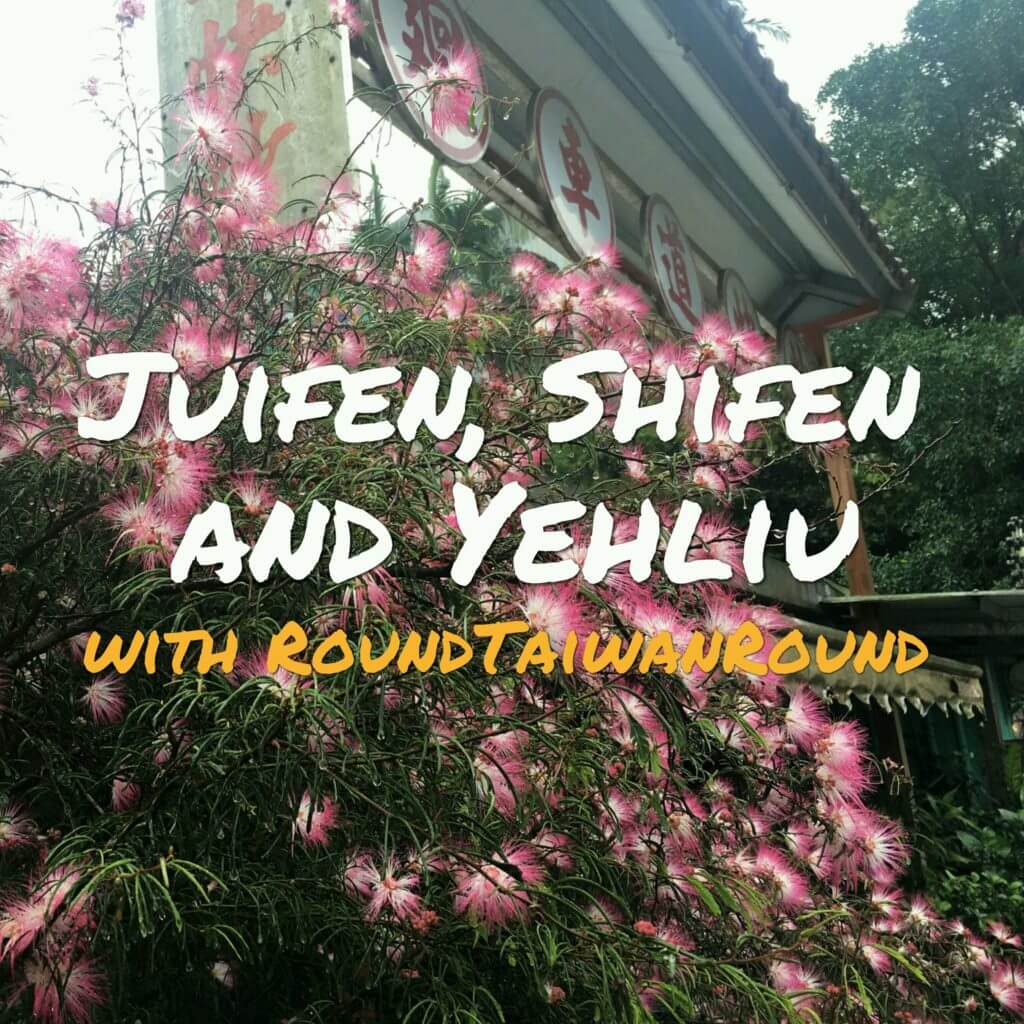 I'm so excited to share my trip to Jiufen and Yehliu in Taiwan. It is my first time to visit Taiwan and as I search for places to visit in Taiwan, I found some interesting places that are outside Taipei but very accessible to the main city. Unfortunately, the weather was unforgiving when we visited Taiwan. It was raining cats and dogs during our stay in Taipei. Good thing, roundTAIWANround helped us enjoy the trip despite the bad weather. Lemme share our great trip to Jiufen, Shifen and Yehliu with RoundTaiwanRound.
roundTAIWANround
roundTAIWANround is a travel operator that offers a different kind of Taiwan travel experience to its guest. They want their guest to learn new things during the trip and engage themselves in planning their dream Taiwan trip than offering cliché trips like going to night market and see Taipei 101 which are famous activities in Taiwan. They let their guests decide what they want to accomplish and they organize an amazing trip for you.
roundTAIWANround offers different options on how their guests want to explore Taiwan. They have private and shared tours. They can also arrange a custom tour where the guest will have a tailor-made itinerary at the guest's own time and pace. In custom tours, the guest will have personal driver and guide.
Experience
We had Juifen, Shifen, and Yehliu trip with roundTAIWANround. I personally picked what places we want to visit and they organize the itinerary for us. We were picked up by our guide/driver at our hotel promptly around 9 in the morning. It was raining so hard that day that is why we immediately appreciate having a personal driver and private car all for ourselves. Not to mention that our driver is an English speaking driver-slash-guide, an excellent one. He was really accommodating, we even asked him to drive us to a breakfast place around our hotel to have breakfast before we start the tour. He recommended this cheap Taiwanese food place where he also helped us order our food because the menu is in Chinese letters. He was that good of a guide.
roundTAIWANround provide us umbrellas, raincoat, and water for the tour. The drive going from one place to another was smooth and easy. He told us stories and answered our questions about Taiwan that's why boredom was never an issue during the trip. The car also has WiFi which we use to communicate with our friends in Manila and also update our social media accounts.
Yehliu Geopark
Yehliu Geopark is a must-visit place when you go to Taiwan. There are a lot of unique geological formations that will surely amaze you, one of which is the iconic "Queen's Head" that looks like an elegant Egyptian Queen from a specific angle. It is located along a cape stretching out from the town of Wanli.
There are numerous geological formations beside the Queen's Head. There's Sea Candles, Fairy Shoe, Ginger Rocks, Elephant Rock, Ice Cream Rock, Kissing Rock and Princess' Head.
The entrance fee in Yehliu Geopark is 80 NTD (133 PHP) for adults and 40 NTD (67 PHP) for students and kids.
Juifen Old Street
They say that Juifen Old Street has "spirited away" feel, well I haven't watched that movie so I can't approve that, one thing's for sure the place is full of history and culture. It is originally built by the Japanese which many buildings in the gold mining mountain town remain unchanged to this day. During World War II, the town housed a Japanese prisoner of war camp where captured soldiers, which is mainly British, were forced to work in the gold mines. Today, it is one of the most visited places in Taiwan for tourist remembering and celebrating Taiwanese history and culture.
There are numerous small alleys and lanes that snake around the area and even run beneath the building. Each street boasts a wide variety of shops, restaurants, and cafés. You can find every Taiwanese delicacies and dishes in Juifen Old Street.

Golden Waterfalls and Shuinandong Smelter of Jinguashi
One perk of having our own driver and own private car is to visit places that not all tourist can visit. roundTAIWANround have Golden Waterfalls and Shuinandong Smelter in their lists of places to visit when in Taipei, so I got curious that is why I added this places on our list.
A beautiful contrast of lush greens of the nature and golden cascading tiers of running water is found in Golden Waterfalls, near Gold Ecological Park in Jinguashi. This beautiful work of nature is a result of the combination of regular rainfall in the mining area and the abundance of heavy metal elements deposited in the riverbed.
The most iconic Shuinandong Smelter is found in the center of the gold mining industry of Taiwan which is Jinguashi. It was built during the Japanese Colonial Era, Shuinandong Smelter was the largest in Asia at the time. The place was built to treat gold and copper ores, which is rich in the area. It was boasted as one of the world's longest concrete pipeline ventilation systems. The abandoned smelter is alive again because of curious tourist who'd like to explore the remains of the "golden" days of Jinguashi which whispers the history of prosperity and decline.
Shifen Old Street
This old street is famous to tourists to explore the old railroad town which still retains the charm of yesteryear. It was built to transport coal but now Shifen Old Street stop become one of the most popular on the Pingxi Rail Line. Many tourists are drawn to this place because of local food, souvenir shop, and sky lantern activity that are found here. Plus, the place is fantastic got photography.
Once the railroad is clear from trains passing through the old street, visitors paint their wishes with calligraphy on their sky lanterns and release them into the sky.
I would suggest to partner Shifen Old Street and Juifen Old Street tour for an amazing look at Taiwan of the past. Get into Taiwanese roots and culture through these tours. Our guide, Jeffrey, has a wide knowledge of the history of the places we visited that made the trip much alive and meaningful. Plus, he recommended delicacies to try in Juifen and Shifen Old Street!
I would suggest booking your roundTAIWANround tour if you visit Taiwan, most especially if you're looking for a private car and a personal guide. You can enjoy the freedom of exploring the places in your own pace and in your own time. It has a flexible itinerary that is tailor-made for your group. Not to mention, the comfort of having your own vehicle while traveling to beautiful places. It was a great experience and amazing tour with roundTAIWANround.
Kudos to Jeffrey who helped us explore different places during our trip with roundTAIWANround. You are a great driver and a cool person to travel around Taiwan. Good job!
Round Taiwan Round
Website: https://www.rtaiwanr.com/
FB: Facebook.com/RoundTawianRound
Email: service@roundtaiwanround.com
Phone: +886 4 2436 1910