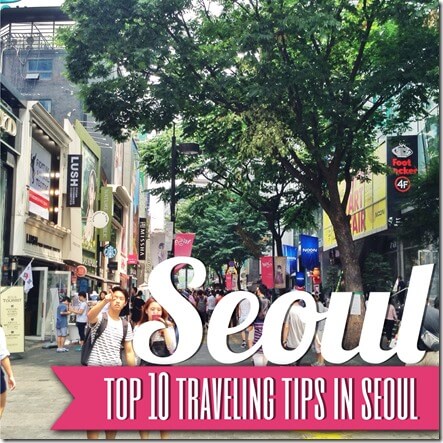 South Korea was the first country I've ever visited. It was fun witnessing other culture that you're not use of seeing and visiting places that is really outside your comfort zone. Observing is what I do whenever I want to learn something, observing Seoul was really amazing. I must say, they really deserve to be on the list of first world countries. If you're planning to visit Seoul anytime soon, here are the top 10 Seoul travel tips you may want to bring with you on your travel.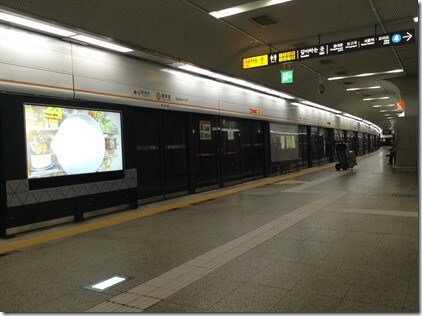 TIP #1: SUBWAY IS YOUR BESTFRIEND
Seoul is the capital of South Korea. Commercial building, residentials, historical places, markets and even tourist spots are just a subway away. It's very convenient to use the subway. There are stations that you need to transfer to an another line, but don't worry it's very easy to locate where you need to go. If you're very doubtful you may ask the Koreans about the directions.
PS: There's a help button on the train gate where you tap your card. You can push it to ask for help. One time, I asked for their help because I can't pass through the gate then they answered me in Korean and when I told them "English please" then they give me a free pass. I don't know if they gave it to me because they can't answer my question but nevertheless, I'm glad that I scored a free train ride there.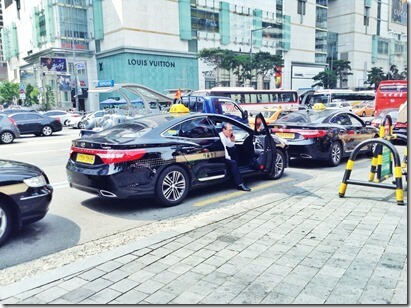 TIP #2: OBSERVE THE COLORS OF THE TAXI AND BUS
TAXI: The color of the taxis in Seoul are different just like in the Philippines, white for ordinary taxis, yellow for airport taxis and other colored taxis are owned by different taxi company. In Seoul they have orange, white, silver and black taxis. Orange, white and silver are for regular taxis which has a basic fare of 3,000 won and black is for deluxe taxis which has higher basic fare of 5,000 won. Someone told me that the reason why the black taxi is expensive because the driver can speak different language and the car is for spacious. How's that for being sosyal!
BUS: For the bus you have to be aware of the colors of it. They have green, blue, red and yellow colored bus. Blue bus travels through suburban areas to downtown Seoul.Green bus stops at the subways stations and bus terminals. Red bus travels from downtown Seoul to metropolitan area. Yellow bus circuits downtown Seoul and stops at major railway stations,as well as shopping center, tourist and business area.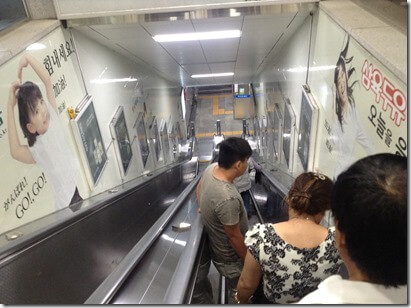 TIP #3: KEEP RIGHT WHEN USING ESCALATORS
One thing I noticed when we're in Incheon airport, we saw the people occupying the right part of the escalator when using it. I thought it is for the airport only but when I use the subway, they also use the same discipline and I noticed the left lane is for the people who are rushing their way to somewhere. So you don't want to be shouted or scolded by someone there move your fat ass on the right lane of the escalator.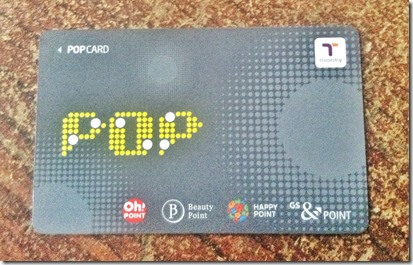 TIP #4: BUY YOUR OWN T-MONEY
I was told to use a T-Money when commuting or using the subway, taxi and bus. This is like your prepaid wallet. This is a cool way to save time when commuting and also lessen the risk of getting mugged, which in my experience I hadn't seen anyone looks like thief. Just in case. You can reload your T-Money on the subway, there's a reloading machine there for T-money or in the convenience stores around the city (CU, 7-11, Ministop and more).
PS: The card I think is 2000 won. The unused amount on your T-Money is refundable, it's a WIN-WIN situation anyway. I kept my T-Money as a souvenir.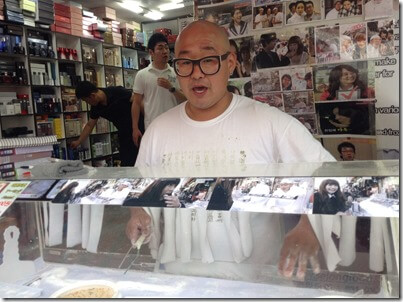 TIP #5: ENGLISH ANYONE?
It isn't like here in the Philippines where almost everyone can speak and understand English. From what I observed, there's a big chance of getting what you want when you are asking a teen or working Koreans. When we're buying stuff in Namdaemun or any market, when you are asking for the price they'll just type it in the calculator which made it easy to understand. Although it was kinda hard to communicate in some cases, there's this one time we rode a bus then I can't understand what the driver is telling until someone shouted from the back and kicked us out of the bus.
TIP #6: BRING DOLLARS WHEN TRAVELING HERE
Before I leave the Philippines, I bought some won in Malate. It was like 400++ pesos per 10,000 won (I forgot the exact conversion). I also bought dollars, just in case I fell short. Be sure to bring dollars not peso! Anyway, I changed my dollars in Dongdaemun for 1,020 won per dollar but when we got to the airport, before the flight back to Manila, we saw the conversion is 1,053 per dollars.
TIP #7: FREE WIFI IN SEOUL
When we're at Dongdaemun, my phone detected a free Wi-Fi, and mind you it is 5G! This made my travel extra fun because I got to update my social accounts and talk to my parents while I'm away. Every bus stop has a free Wi-Fi connection, even in the streets of Seoul. So get that power banks ready and fully charged.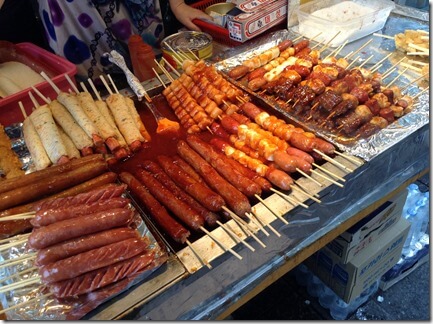 TIP #8: STREET FOODS FOR SEOUL
Yea! Food! There are different street foods in Seoul. At first I was thinking of just eating street foods to save money, but I realized that it isn't that practical. McDo meal, for example, is like 4,000 won and some street foods costs 3,000 won. As I walked through the streets of Dongdaemun, Namdaemun and Myeongdong, I noticed that the range of the street foods starts from 1,000 won to 3,000 won. You must try their street foods tho, they're good!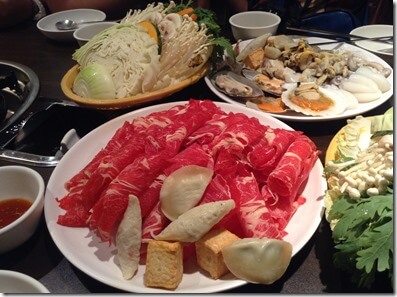 TIP #9: KIMCHI EVERYWHERE
Not literally, but be prepared to eat spicy and (almost) all veggie dishes. Though it is a healthy and nutritious, this pig needs burger, fries and all unhealthy food. I really like korean food and kimchi, they were delicious. Their kimchi is very tasty and spicy which I like. But, at times, I need to eat chicken, pork and beef, good thing there are food store offers those on the streets of Seoul. Try Lotteria, they are like Jollibee here in the Philippines (our guess is it is owned by Lotte). One more thing, Mc Donald's is also available in Seoul. Yehey! Tried their Bulgogi burger and it was good.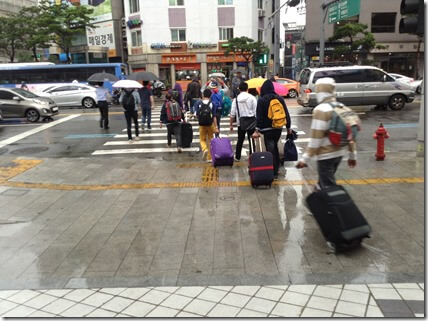 TIP #10: EXPLORE AND ENJOY
That's all I observed from my 5 days stay in Seoul. You just have to research on what to do, what to visit and where to stay in Seoul ahead of time to lessen the stress of traveling and more fun. Anyway, getting lost is fun because sooner or later you'll find your way back, at least you get to experience the soul or Seoul.