Kodanda Archery Range | Got to be short-haired non-blondie Legolas for a day.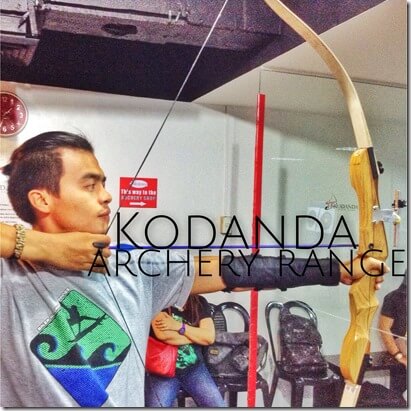 Do you remember Legolas from Lord of the Rings? Katniss from Hunger Games? Hawkeye from Avengers? Merida from Brave? Doesn't ring a bell? How about Robin Hood? If not, please turn ON your TV and watch a movie. They are all archers from a movie which I got a chance to experience when I had an archery session in Kodanda Archery Range.
Kodanda Archery Range is located at Makati Cinema Square along Chino Roces Ave. in Makati City. It is a seven lane and fully air conditioned indoor archery range.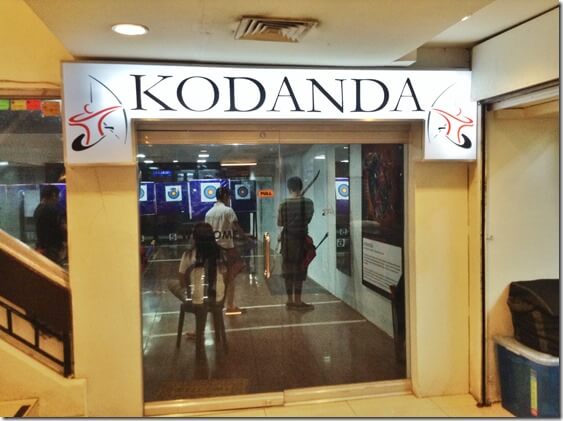 I've always wanted to try archery so when I got a chance, without hesitation, I immediately visited Kodanda.I was a bit nervous when they are putting the protective gears needed before the session. When they handed me the bow, I felt paranoid that the arrow might hit me instead the target or the strings of the bow might break (yea! I'm that paranoid. Blame it on the coffee). Good thing, a well trained and actually, an expert on this activity is instructing the archers-wannabe before they hit the target. The instructors are: Syd Fraginal a former National Team archer who once a record-holder in the SEA Games, Ronna May Alvarez a former member of development team of the Philippines and Ronalyn Alvarez a former member of NCR team and a winner Palarong Pambansa. ALL STARS!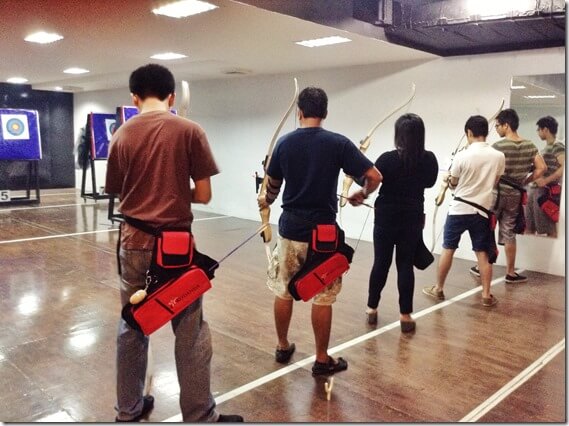 Before we start they taught me the basics in archery: how to hold the bow properly, how to aim the target and the dos and don'ts inside the archery range. It was quick but very easy. Promise! I thought it would be so hard. Easy and breezy like playing beer pong (I love playing beerpong in Sherwood. haha!)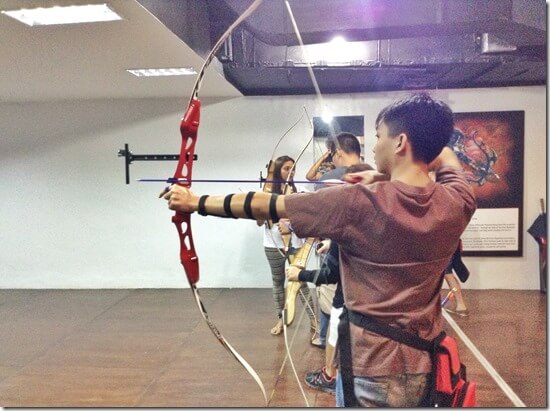 I must say, my aims were not that bad. I got to hit the yellow part, near the bull's eye! But time to time, I intentionally hit the board itself not the target. It wasn't me, I think the board has a magnet that attracts the arrow to go there not in the target (LOL may pinaglalaban). But after some tries I got to hit the bull's eye. I'm no expert just a first timer with a very huge beginner's luck.
As I hit the target, my arms got tired. Nangangalay. The instructor told me that it's normal because my muscles are adjusting in the activity. I must say, archery is fun at malakas makamayan at makatalino. I don't know, I just find archer's very serious, sophisticated and smart.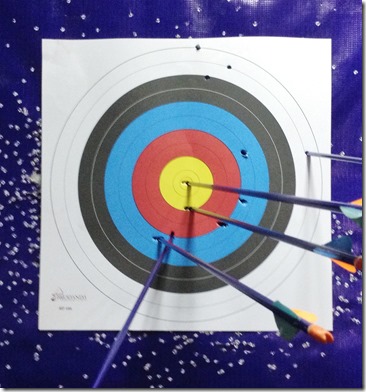 Experts also visit this place to practice. Some buys equipment and accessories for their bow and arrow. They have a small store where you can buy archer's stuff (just like in Ragnarok: Archer's Mechant).From compound bows to quiver bags to novelty shirts, it's a one stop shop for everything archery.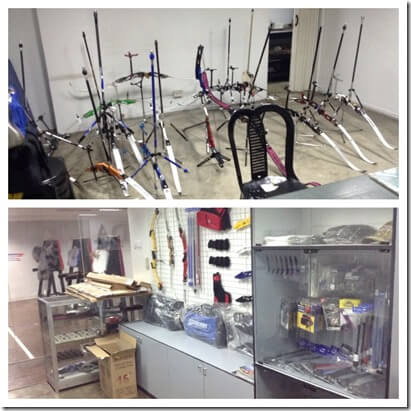 I will go back to this place and make sure that I'll hit that bull's eye again! It was fun, I enjoyed my one hour session in the range. I immediately told my friends to try archery, it is a must try activity. The instructors are approachable and patient, to think they are expert in this activity. That's why it was hard for me to ask them to take a picture of me.
Tips:
Rental fee – P500 per hour (inclusion of the use of the range, rental of a recurve bow and equipments like armguard, fingertab, chestguard, quiver)
If you already have you bow and arrow the rental fee for the use of the range is just P200.
Take home your target paper for only P30 as a souvenir.
They also have an archery lesson for only P6000 for 10 session (1 hr per session)
They recommend the archers-wannabe to wear rubber shoes inside the range.
They also have group packages (group of 15) contact them for inquiries.
TRIVIA: Kodanda is a sanskrit word which means he who has a bow. Rama is known in Hinduism as the Lord of virtue. He has a bow named Kodanda. Make's sense! That's where they got the name Kodanda.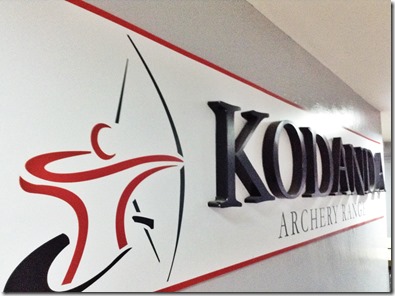 Kodanda Archery Range
Upper basement of Makati Cinema Square along Chino Roces Avenue in Makati City
Open from 10:30 to 7:30 (Mondays to Sundays)
+63.2.621.9109 or +63.932.843.6614
kodandaarchery@gmail.com