Sabang Beach | A surfing spot in Baler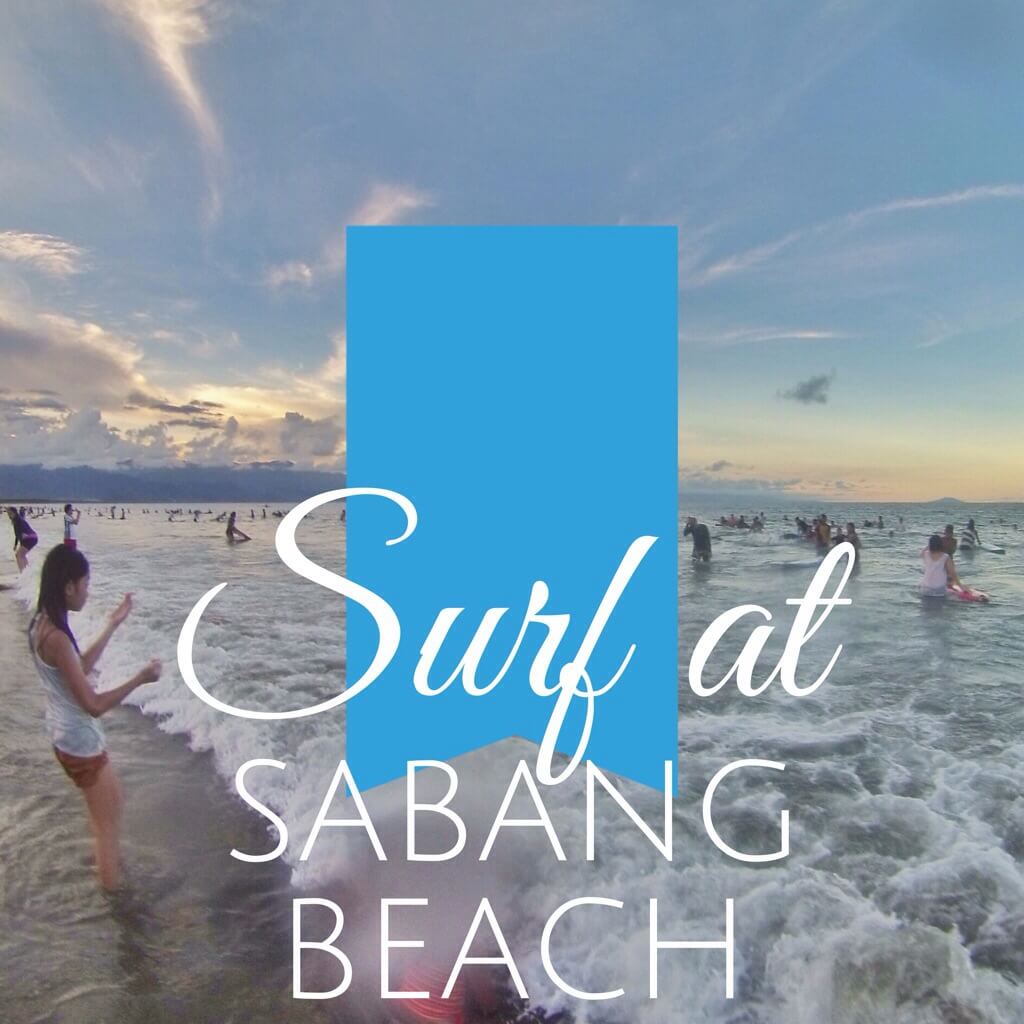 My Dad just got home from his work as a seaman. He wanted to go on a summer vacation (huling hirit sa taginit!) so he asked me what place do I want, actually he asked my mom then my mom asked me so I suggested pn behalf of my family. Anyway, so since I really wanted to surf I suggested Baler. And yes, he agreed to my suggestion. #happykid
Baler is located at Aurora, Quezon. A 7/8 hours drive from Manila. But in our case we drove our way to Baler for like 11hrs because we took a wrong route which is rocky, muddy and undeveloped road to Baler.
Baler is known for historical event which is the 'Siege of Baler'. The event was made into a film starring Jericho Rosales and Anne Curtis, entitled Baler (2008). They have Baler Museum which features the historical stuff that was used in the Siege of Baler and also the paraphernalia in the movie.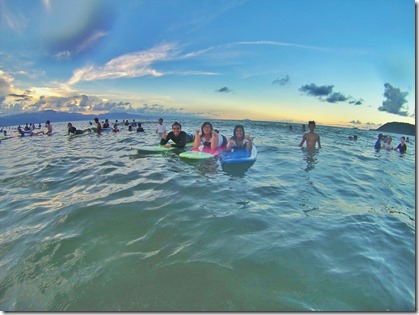 Sabang beach is known as a surfing spot in Baler. This beach is perfect for those who wants to begin their surfing career (WOW! karir!) because it has glassy and small waves. There are other beach which suits to PRO surfers like Lindy's and Charlie's Point, also around Aurora too. When we got there a lot of people were learning how to surf. Almost all surfing school were all booked good thing a local helped us to find an available surfer who can help us on this sport.
I've tried surfing before on other beach but Sabang Beach is jammed pack with people who wants to learn surfing. I think it is because it's summer and weekend when we visited the beach. Anyway we had fun surfing. Favorite water sport so far:)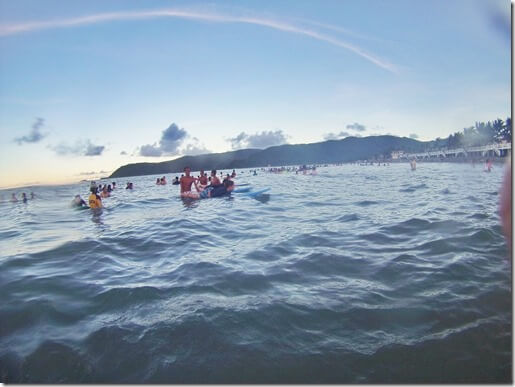 Surfing Season
From March to June, a calm waves will be seen in Baler which is perfect for nice beachfront views. Large waves show up from September to February. If you want to catch an awesome waves and a perfect swell, Baler is the place to be plus its picturesque sceneries. Baler is most visited surfing spot in the Philippines, so when in doubt choose Baler.
Tips:
Accommodation: Since we just stayed on my aunt's place walking distance from Sabang Beach, I can't specifically recommend a place where you can stay. Anyway, a lot of resorts are just a throw away from the beach like Costa Pacifica (beautiful resort which I saw when I was surfing). A lot of transient houses are available if you're a budget traveler.
Rentals: The whole lesson is just P350 for 1 hour. They would really teach you the basics and coach you when you are already on the beach. If you're a pro, the surfboard rental is just P200/hr, P400/half day and P800/day. I would suggest to avail the half day rental because it would be exhausting if you surf the whole day and you'll be mandated to ride the waves every now and then because the rental is effin' 800 PESOS! (#frugalproblems)
Tour: If you want to roam around the city, I would suggest to just walk. This will get you adapt more on the vibe of the city when you walk around the city. If you want to see more tourist spots in Aurora, then hire a tricycle.