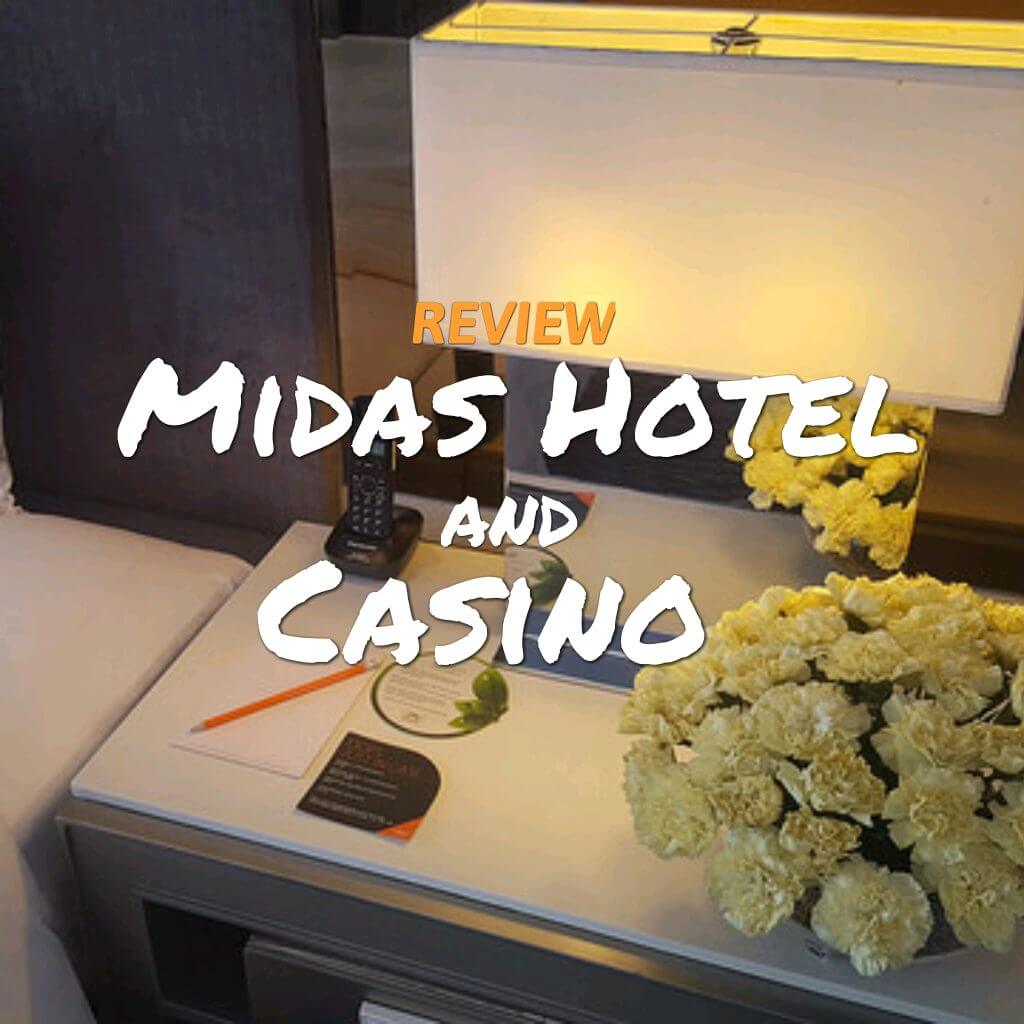 Pasay is a growing city of entertainment where different shopping malls, casino, hotel and other business buildings are growing like mushrooms. Midas Hotel and Casino is one of those establishments who pioneered serving luxury stay and entertainment in Pasay. Read my article about Midas Hotel and Casino.
Midas Hotel and Casino
Midas Hotel and Casino is located along Roxas Boulevard, a road that stretches with beautiful view of Manila Bay and Manila's striking sunset. It is in the heart of the city with growing business, entertainment and leisure. When you enter the hotel, it has luxurious ambiance, from the décor to the styling of every section of the hotel. There are statement walls in the hotel lobby with orange boxes that looks like a named and famous brand, Hermes.

Executive Room
Spacious! The room was really airy. Equipped with necessary amenities for a luxurious stay with comfortability in mind. The room has a large bed where I had a much needed sleep from work. The fixtures exude homey, relaxing and lush ambiance. The interiors are well arranged that even with large space, the furniture were at the right place and well organized.


The room has an L-shaped balcony that I really love. You can have 180-degree view in the surrounding of the building. They have also tables and chairs where you can watch the sunset from your balcony. Ideal to have your much-needed coffee.


They also have living room area, facing big LCD television with cable channels. A walking closet where you can find a storage, safety deposit box, mini refrigerator and iron board.


I love the room's en suite toilet and bath! The lighting at the bathroom mirror was just what I want in every hotel. They also have automated toilet that you can see in Japan. Plus, a rain shower and bath tub! Also, the toiletries are L'Occitane, an organic and natural product that are originally from France, talk about luxury!!

Sunset Lounge
Every checked-in guest at any Executive Room and other high category rooms has a full access in their Executive Lounge. It is located at 8th floor. You can have all-day snacks, afternoon tea and pastries from 3PM to 5PM.

Midas Café
Midas Café is a casual dining restaurant that offers international and local dishes. The breakfast buffet is served in this Café, located at the 2nd floor from 6AM to 10AM.
Like other hotel breakfast buffet, they serve meat, fish, chicken and vegetable dishes in international and local cuisine. They have egg, salad, soup, pastries, cereal, and juice station. I must say, they have wide array of dishes.

I would suggest this hotel if you want luxurious stay but still practical and affordable. I love how welcoming and hospitable the staff of Midas Hotel and Casino are. They always greet me with smile and also helped me get comfortable in my stay.
Do you want to more stories about my stay in Midas Hotel and Casino? Watch my vlog about my stay and the reason why I stay here.