Hive Hotel and Convention Place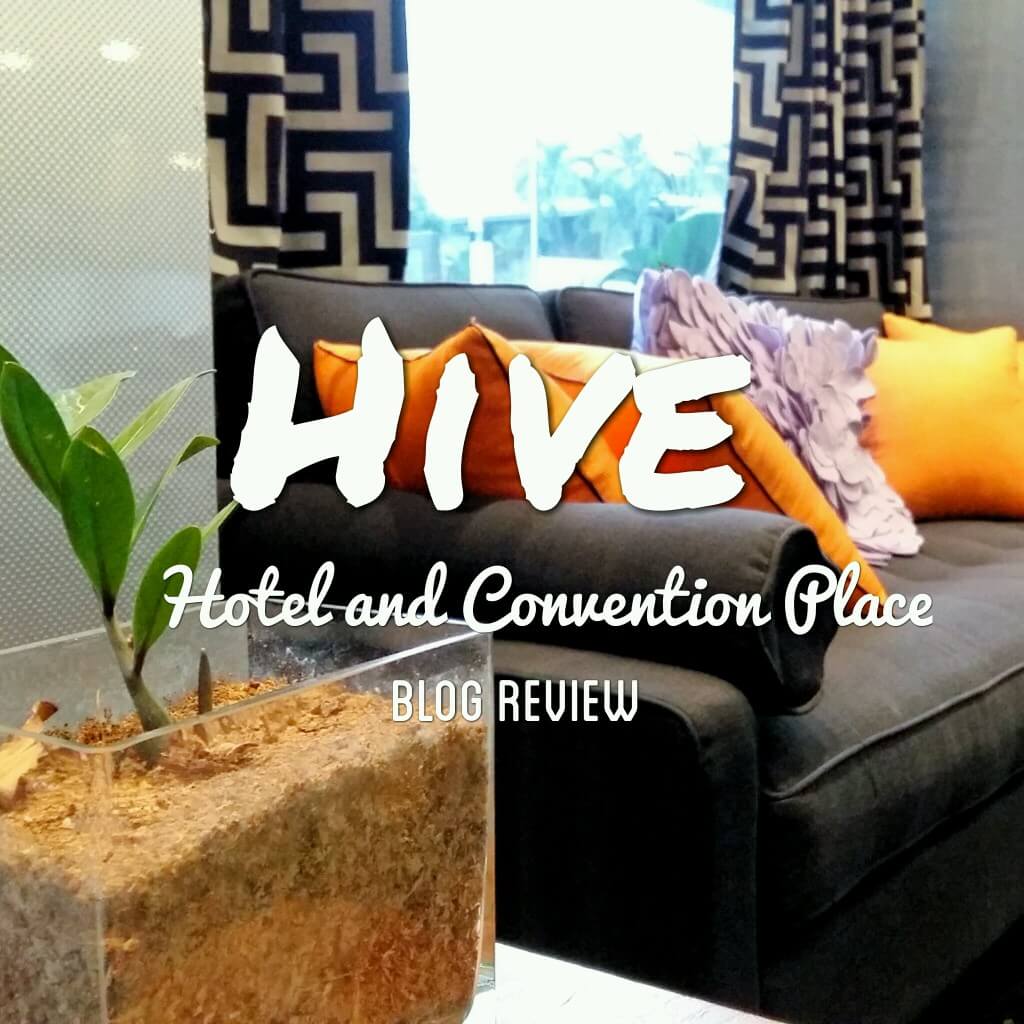 Hotel competition in Manila is undeniably perplexing, where every hotel offers an exquisite, and superb service for their guests. Coziness is a factor being considered by hoteliers, but being distinct is what the market is looking for. The last hotel I checked in to, do not only take comfortability as the only priority in their service, but also, taking its part in protecting the nature is another accountability for the hotel's team. Hive Hotel is an eco-friendly place where everyone can stay-in while making their part as advocates in taking good care of the nature.

Hive Hotel and Convention Place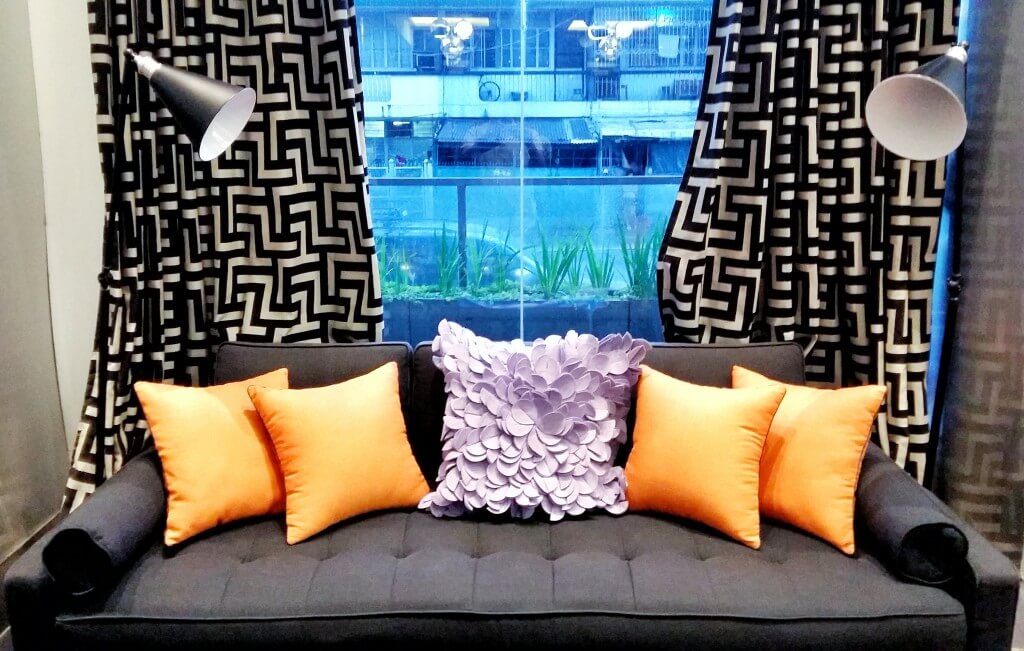 Hive Hotel and Convention Center is located at the heart of Quezon City in Metro Manila. The hotel is strategically placed in the locale where entertainment and food haven is just a few blocks away. From the outside, the hotel stood out around its area. A modern-sophisticated building with orange streaks that appear in its facade made it look artsy. When I walked inside, the lobby just welcomed me with this high ceiling area depicting the colors orange, violet and black all over its interior.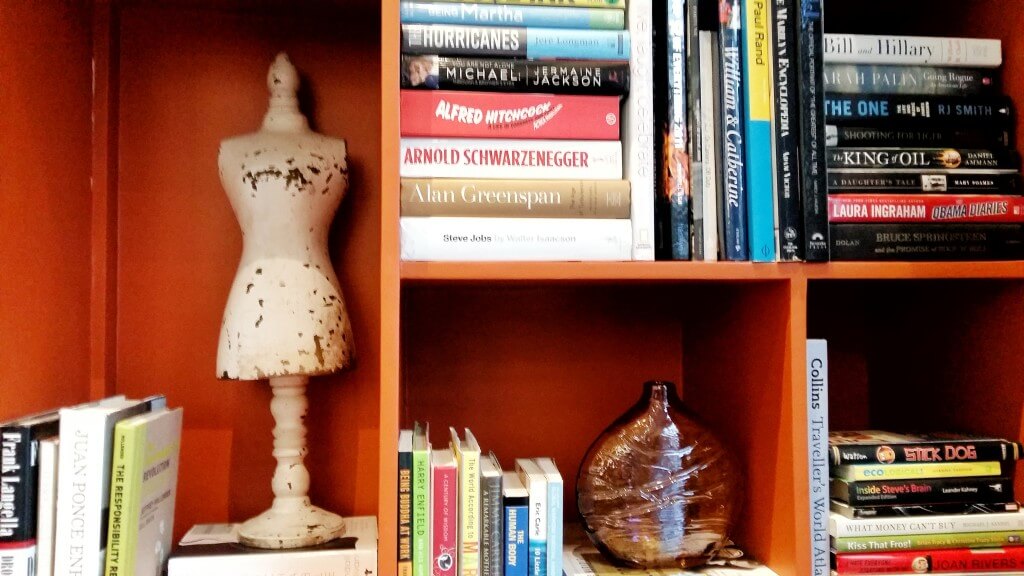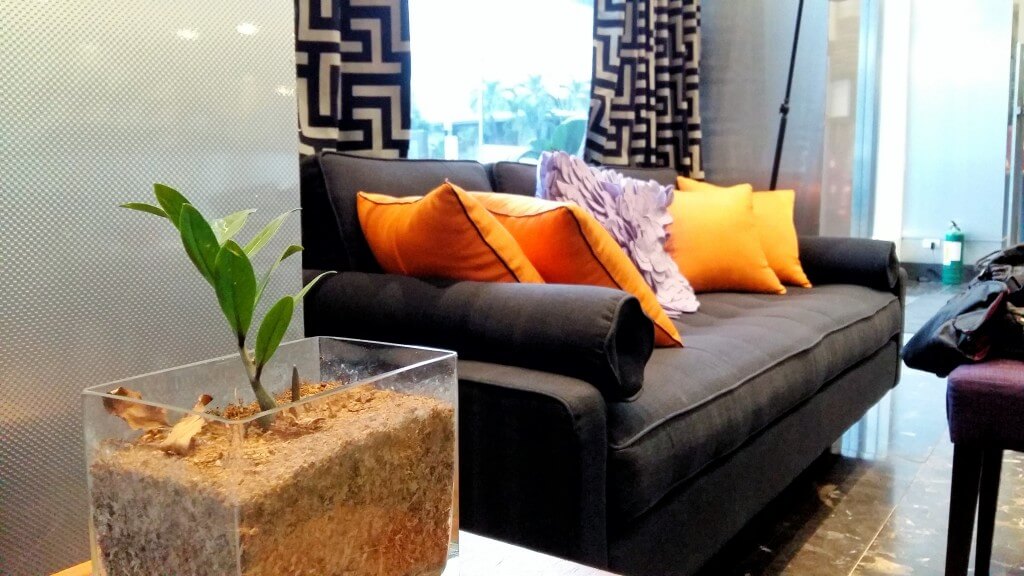 Imaginative and distinctive – these were the words that first crossed my mind upon getting there. The hotel's interior exhibits various patterns like polka dots, geometric lines, and fuzzy lines that undeniably go together. A combination of wooden metallic fixtures were found in the interior of its lobby, but they blend so well that it made me really feel excited and interested to see the rooms, and walk around the hotel as well.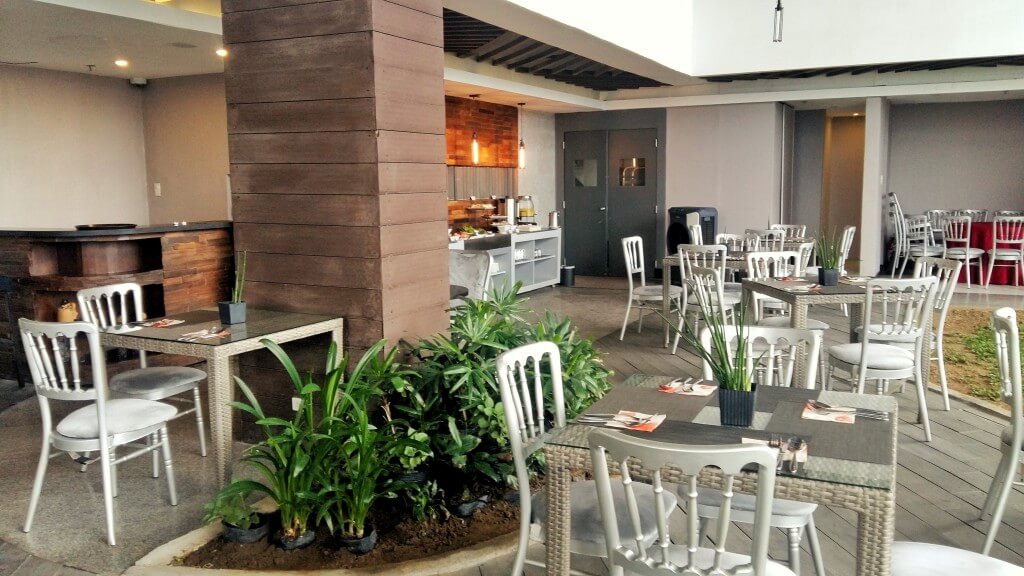 From the moment I went in the hotel, I was assisted by their Manager and greeted me with smiles by hotel staff in the front desk. The room was located at the 6th floor which has the same floor as the Sky Garden. They have this spacious area where the guests can hangout while enjoying the view of hustling and bustling streets of Quezon City.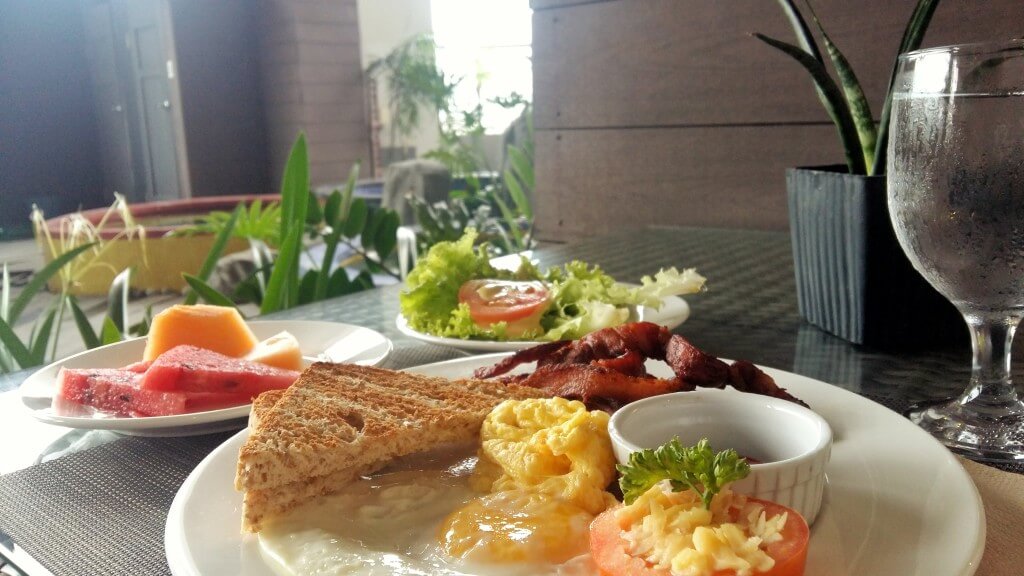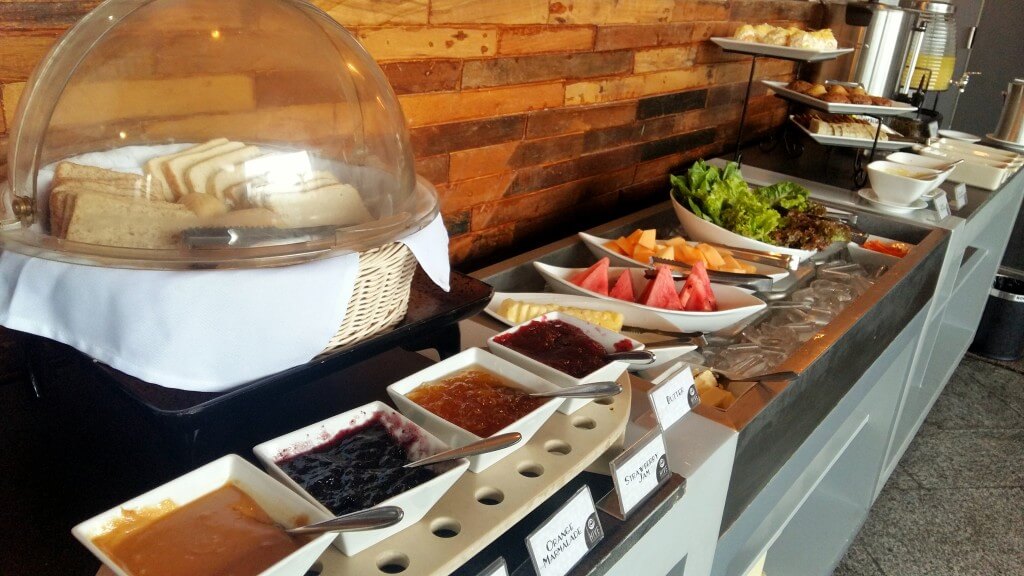 They also prepare their breakfast for their guest at the Sky Garden. They are offering a menu where you can choose your plated meal and then you can also enjoy a wide selection of bread, fruits and even make your own salad. Not a buffet style breakfast that any other hotels are offering but they still offer a good tasting food. At the Sky Garden they also have this rustic looking Jacuzzis where you can talk over with friends while having a dip.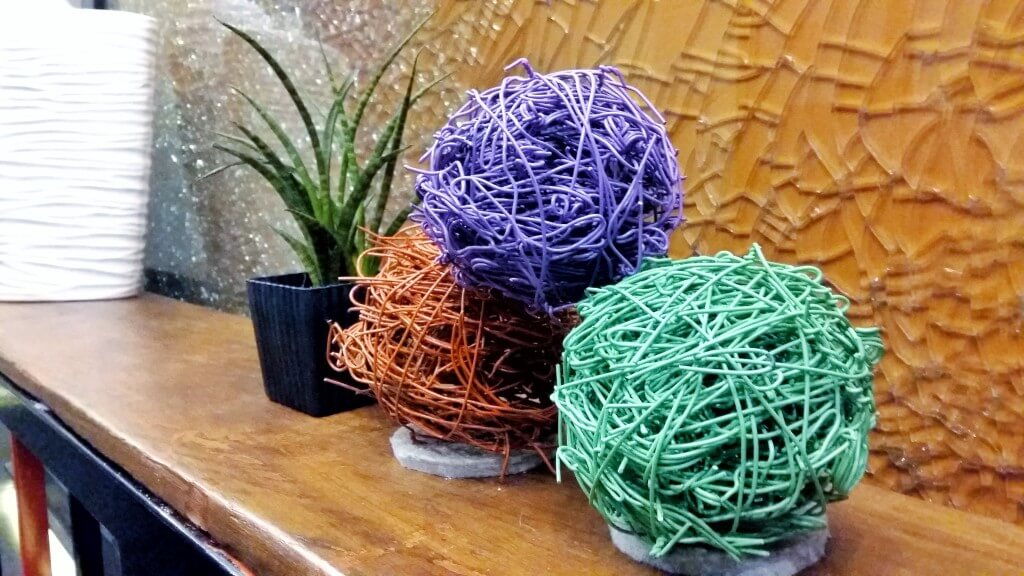 "Green Hotel"
Hive Hotel and Convention Center is an eco-friendly hotel. The hotel offers a unique experience to their guests where they can take part in saving nature while enjoying their stay in Hive Hotel, because they practice responsibility to the environment without sacrificing their guests' comfort and style.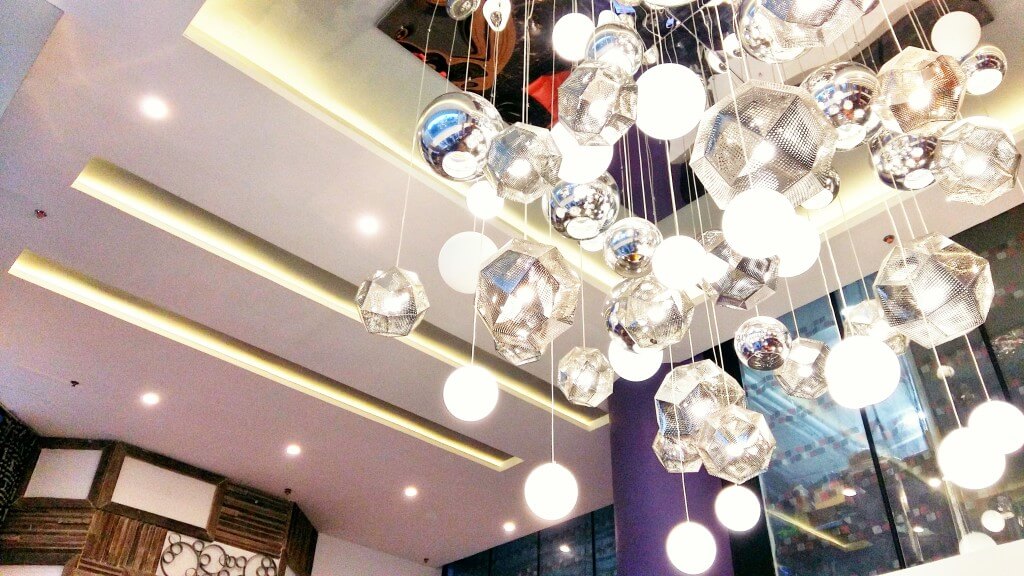 They have used nature's genius craftsmanship and green alternatives. They used a lot of green technologies to become an eco-friendly hotel like the ones I have listed in advance for everyone to know:
Water saving fixtures
Photovoltaic Solar System that powers 60% of the rooms
Skylight at the Ballroom to save power
Glass blocks at the stairwell and pantries to use natural lighting
Energy efficient light fixtures and appliances
Use of energy recovery ventilators
Reuse recovered chilled water from AC condensation
Use of terracotta wall cladding
Low-E glass windows
Recycled or upcycled construction scraps for room accessories
A trash can with biodegradable to no- biodegradable segregation
Deep soaked tub for save water
Hive Hotel Rooms
The rooms were very posh and well-styled. They have violets and oranges all over it which made it look playful but still sophisticated to the eyes. I was also informed that they are going for a modern-retro kind of hotel, which is really commendable. They have patterns that are retro inspired, with colors that are so vibrant making it perfect for the era of retrospective. Light was insufficient in every room, or was it just me? I just have to say that their bed and pillows were so soft, I really enjoyed my night at my bed.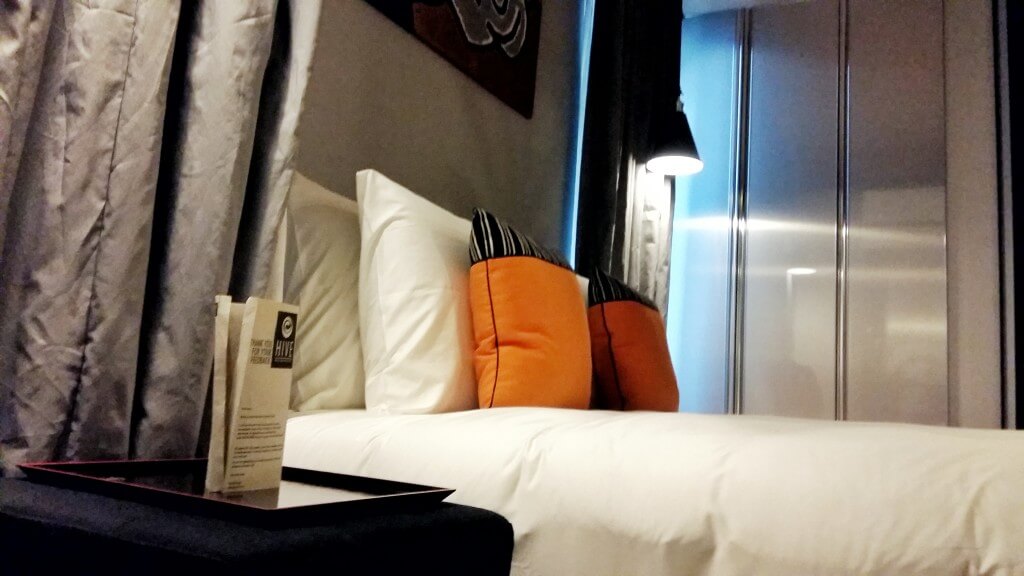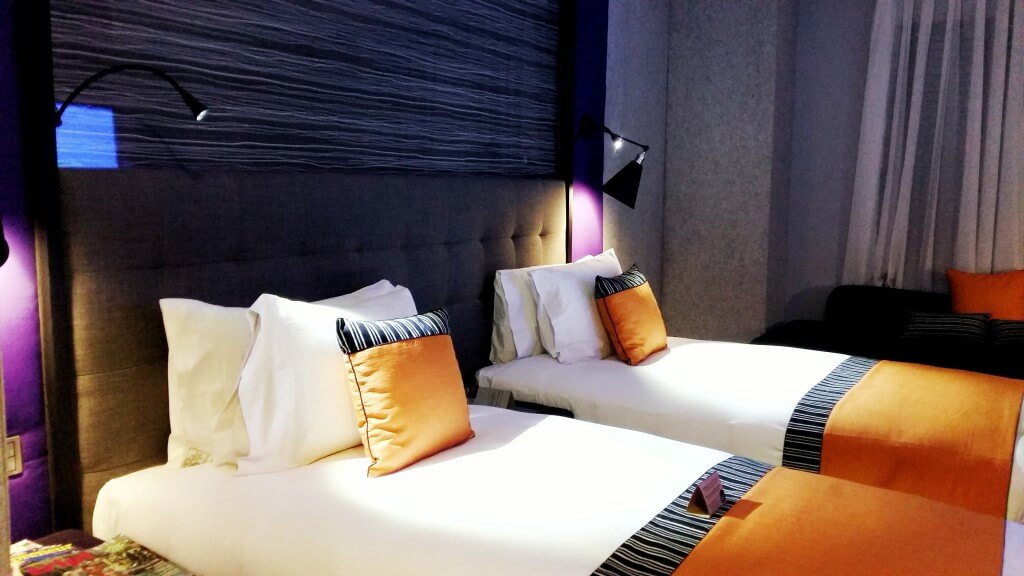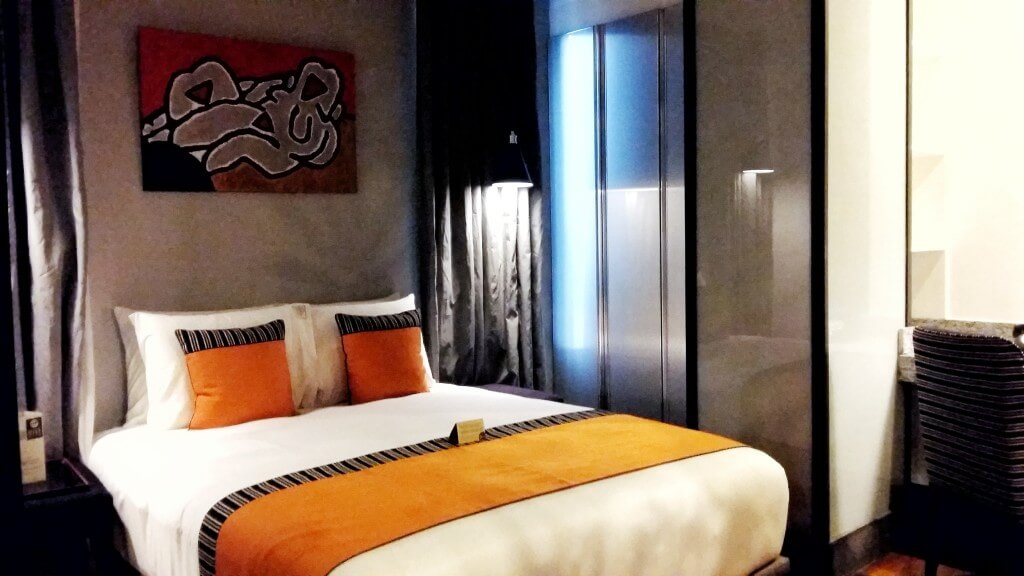 The bathroom had its right portion of the whole space, not too big and not too small. Their shampoo, bath gels, hand wash and lotion are in this really cool dispenser which saves them from using plastics. Who needs plastic?! (If you know what I mean) The toiletries were all organic and they really smell good. Too bad they're in a dispenser, I can't take them home.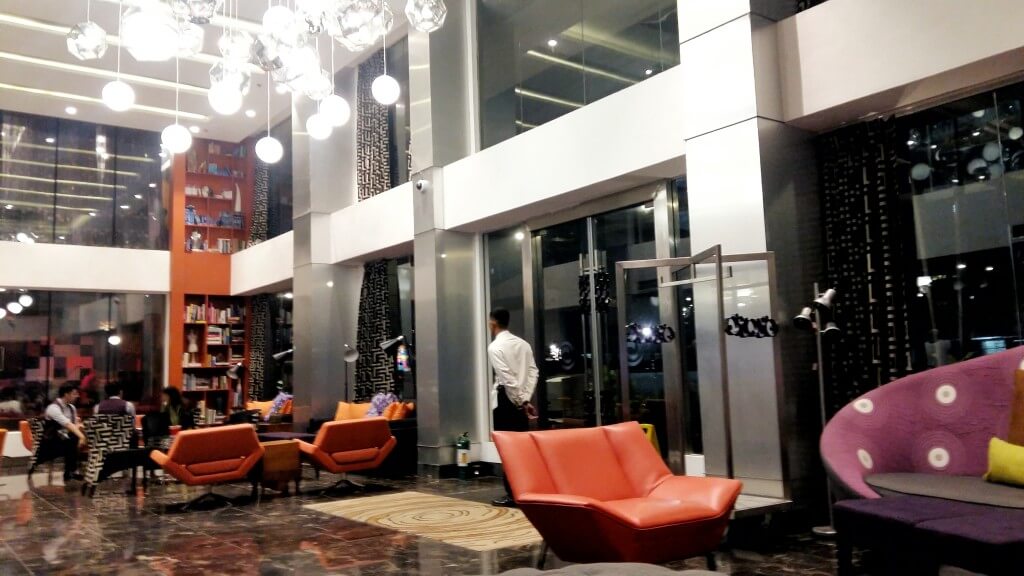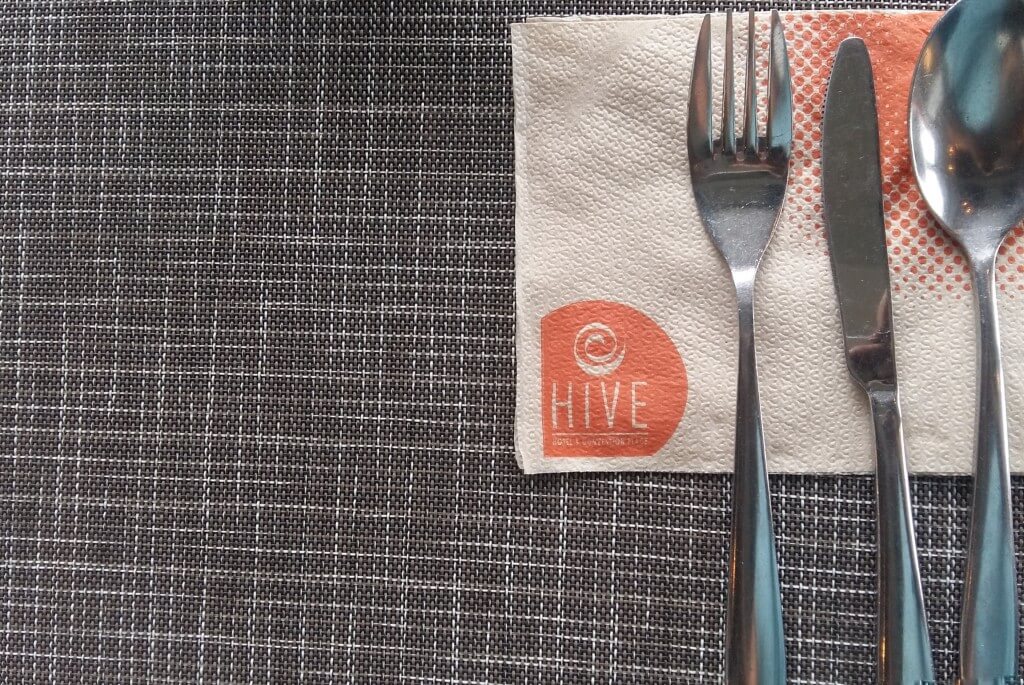 I wish all hotel has these green features that Hive Hotel has. I mean everybody should take part on taking good care of the nature. With all the calamities and abnormalities with the ecosystem, who are we to blame someone else. We have to clean our mess and give back to the nature. One way is to consider these kind of hotel that really took part in saving Mother Earth.
Hive Hotel and Convention Place
Address: #68 Scout Tuazon corner Scout Madrinan Streets, Brgy South Triangle,, Quezon City, Philippines
Phone: 632-998 3117/632- 806 1004/0922-810 4692/0922-814 2481
Website: http://www.hivehotel.com/
Email: sales.hivehotel@gmail.com

No doubts, healthy diet and medicines are playing on the minds of people all around the World. People get millions prescription medicines online. If you are going to use Cialis, you perhaps want to know about http://isviagraoverthecounter.com/metronidazole-over-the-counter.html. Today, there are many options for those ones who suffer from such health problem. What do you think Cialis is? Sometimes, when men talk about generics, they mean Metronidazole Over the Counter. Matters, like Generic Flagyl Over the Counter, cite to sundry types of heartiness problems. Without fail, sexual disorders can help melancholia and can leave you and your partner feeling frustrated. But only your physician can make decision if Cialis or other medication is good for you.