Quick Tour to Calapan with FastCat and Jam Liner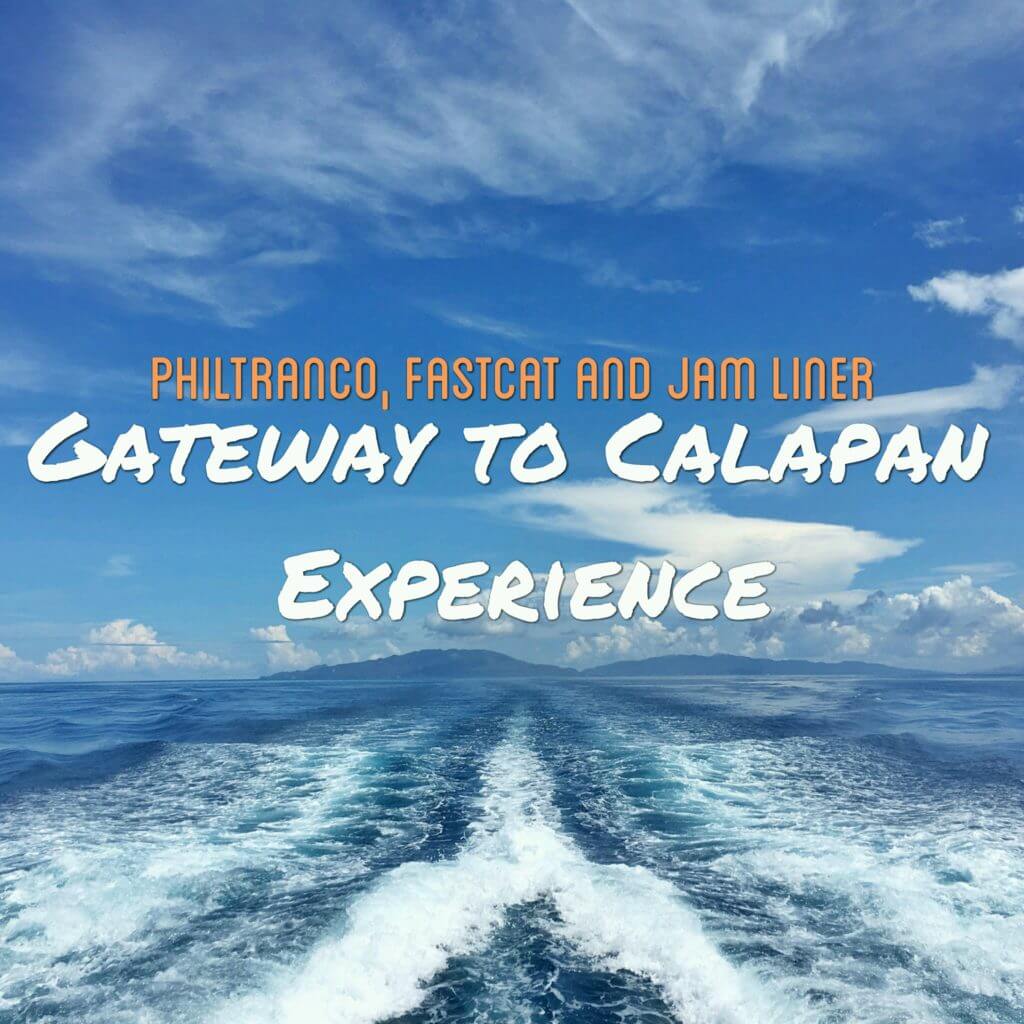 After having a long break from blogging, here I am again to share my recent trip to Calapan, Mindoro. The tour, a gateway to Calapan experience, was arranged for bloggers and influencers. Honestly, I didn't think that Calapan would surprise me this much. It is accessible to the metro because of PhilTranco, Fast Cat and Jam Liner services.
PhilTranco and Jam Liner
Jam Liner is a bus company in the Philippines that has direct routes from Manila to different provinces of Laguna, Batangas and Quezon. It is acquired by PhilTranco, the first bus company in the country, they cater different bus routes from different parts of the country. Jam Liner and PhilTranco made easy for travelers to explore different parts of the country by land and in an affordable way.
FastCat
FastCat is a state-of-the-art RORO (roll-on roll-off) vessel that is designed to deliver passengers, vehicles and things from one point to another safely. The vessels are from Sea Transport Solutions of Australia which is the leading designer of mid-speed catamaran vessels in the world. It has numerous routes that connects each main islands of the country. FastCat is accelerating its way to finally connects each islands of the Philippines and also open a route going to neighboring country like Malaysia and Indonesia.
A Gateway to Calapan Experience
It was early in the morning when I arrived at Jam Liner terminal in Buendia. I met new bloggers from different publications. We were greeted and welcomed by the organizers from PhilTranco, Jam Liner, FastCat and PIAA. Few minutes after, we were asked to go to the bus and head our way to the Batangas port. It was comfortable and we have the bus all for ourselves that is why I got sleepy on our way to Batangas.
When we got to port, we were asked to go down and go in the RORO vessel of FastCat. We head over the business class area of the vessel where the seats are comfy and the leg room is spacious. Plus, the air condition system is cold which I love especially during this hot season. The RORO vessel has its own bar where you can order food, chips and drinks. We were also toured around the vessel, from the cockpit down to the engine room. After seeing the whole RORO vessel facility, I felt extra secured and safe. It has the latest technology and innovation to perform under the Philippines weather and different sea conditions.
Silonay Mangrove Conservation and Eco Park
This is our first destination when we alighted Calapan. The Sinolay Mangrove Conservation and Eco Park is a big area where the fishes, crabs and the likes are nested. It also acts as a barrier to Calapan from storm surges and waves. The mangrove has bamboo pathways that was built by the locals that leads to a small tower where you can see the stretch of mangrove area.
Sanaka Banana Chips Factory
I didn't know that Calapan is also known for their Banana Chips. Banana Chips is a sweet thinly-sliced banana deep fried in boiling cooking oil. It is perfect for snacks and dessert.
Auntie Lola's
We had our lunch in Antie Lola's, a popular restaurant in Calapan. They served best Filipino dishes such as Bulalo, Pancit, Sisig, Pinakbet and Fried Chicken. It was a treat for starving bloggers and influencers because of exhausting heat of sun.
Infinity Farm
After lunch, we head over to Baco and visit Infinity Farm. The place has a calming vibe because of greeneries covering the farm and its cascading tiers of mini waterfalls. It is a must visit place in Calapan.
Isel Ian's Halo Halo
We had a perfect treat to wrap up the day, we had Calapan's popular Halo Halo which is from Isel Ian's Halo Halo. The place is also a popular dessert stop in Calapan.

I would like to thank FastCat, Jam Liner and PhilTranco for inviting me to visit Calapan and see different places of the city. Your companies help every Filipino to go to every destination around the country without spending much, keep doing that to also help our nation.