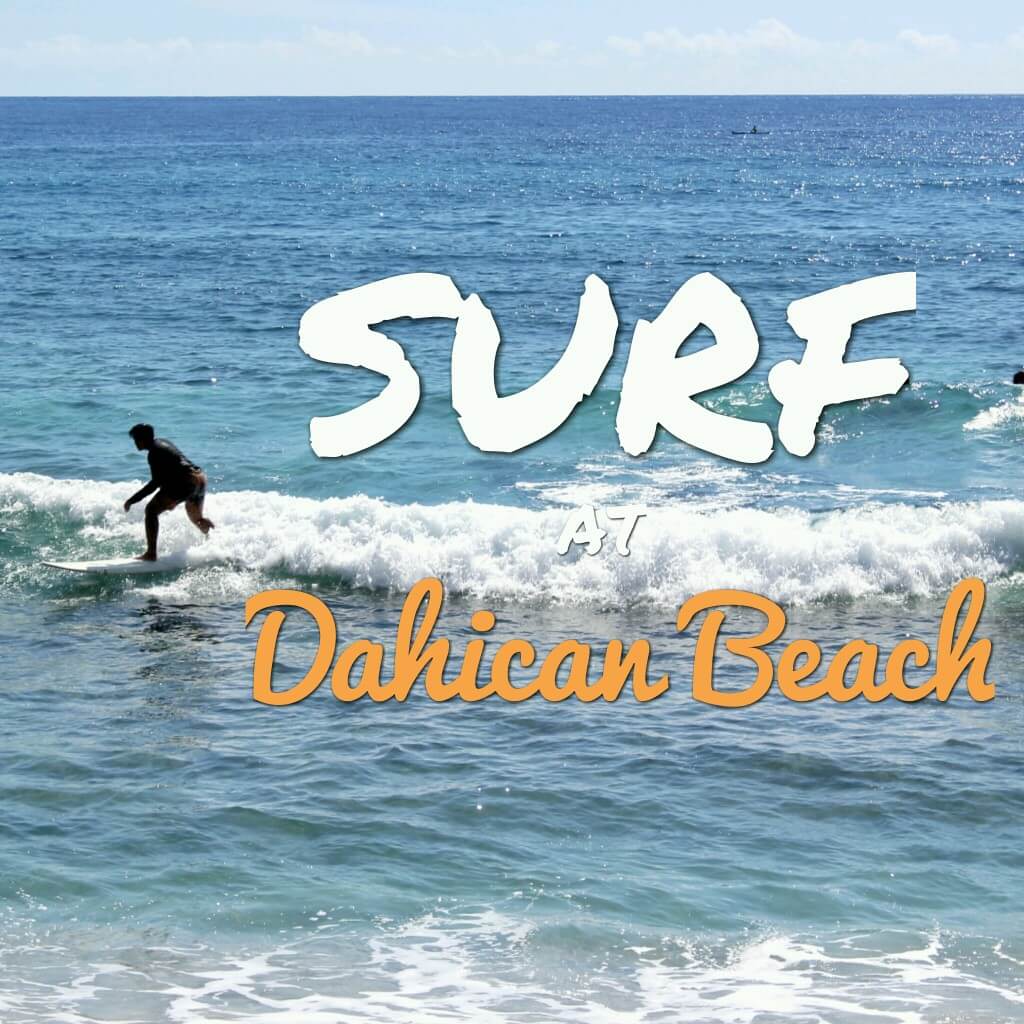 Dahican Beach is the prime attraction of Mati City in Davao Oriental. With an alluring stretch of beautiful shoreline along the southern coast of Mindanao, Phiippines. Regardless of the fair numbers of resorts along the beach, Dahican is still has this raw and untamed ambiance that made it an undiscovered paradise. Surfing and skim boarding is perfect in this beach.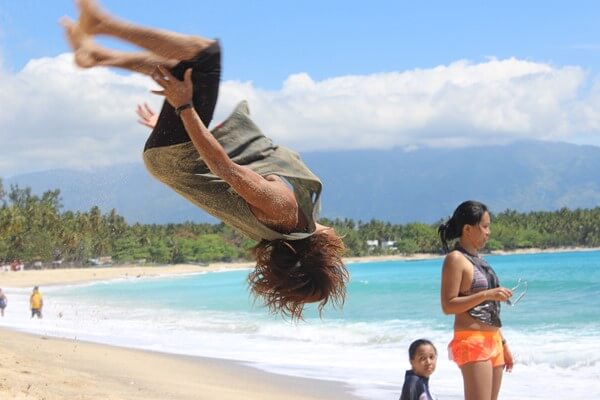 Dahican Beach
The crescent-shaped beach stretching up to seven kilometers long white sand of Dahican Beach is perfect for surfers, skim boarders and beach bummers. The fine sand of Dahican attracts thousands of local and foreign tourists all year round. This beach just made it to my list of Best Beaches in the Philippines.
Siargao is always associated whenever you heard about surfing in Mindanao. Few people outside Mindanao knew about Mati, let alone Dahican Beach. People should visit this place when visiting Davao, it's worth your time. I wish I could've stayed here longer. I will really go back here during its surf season.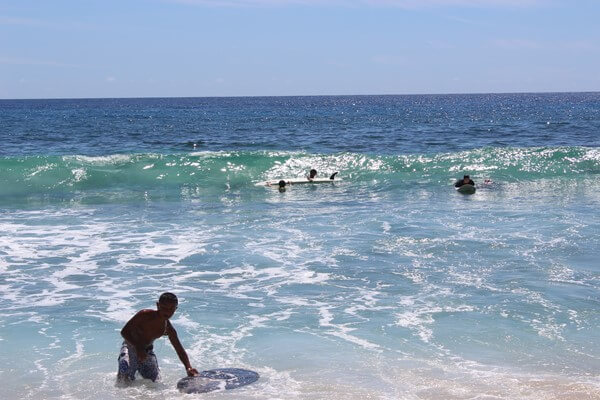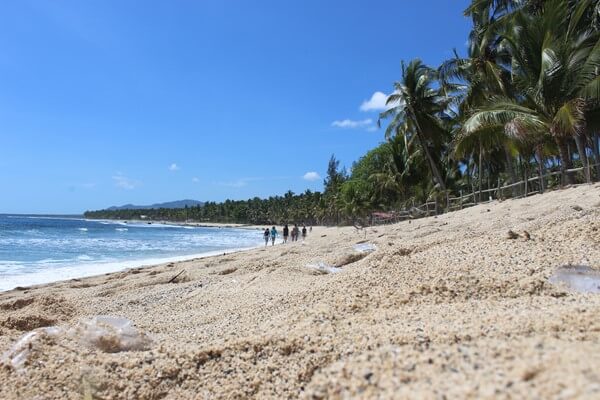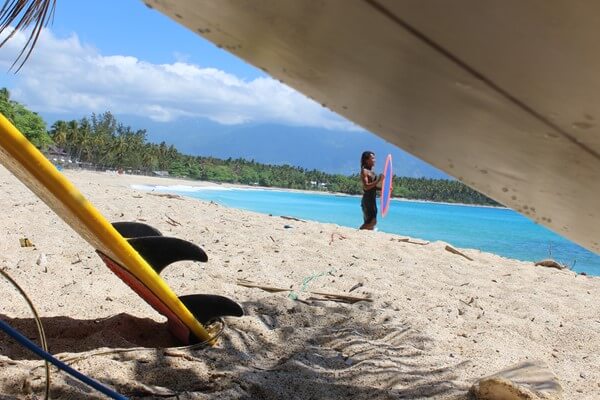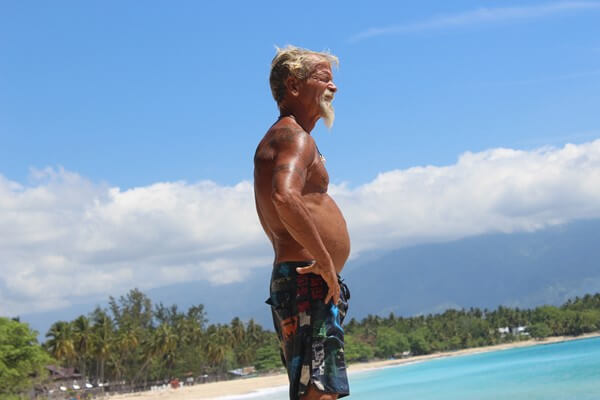 That's Posiedon, as the locals call him, he is a retired US Army who chooses Mati City as his place to retire.

SURFING!! That's my current addiction and one reason why I feel in love with our beaches. Mati City wasn't on our list when we visited Davao, I'm one of those people who don't know about this city. But when this local who works in WaterFront Insular Hotel Davao told us about their city and mentioned about surfing at Dahican Beach, I was really giddy and excited to visit the place. I'm just thankful that she told us about Mati City.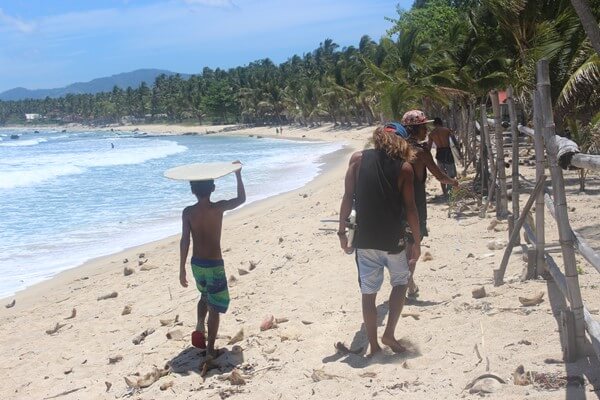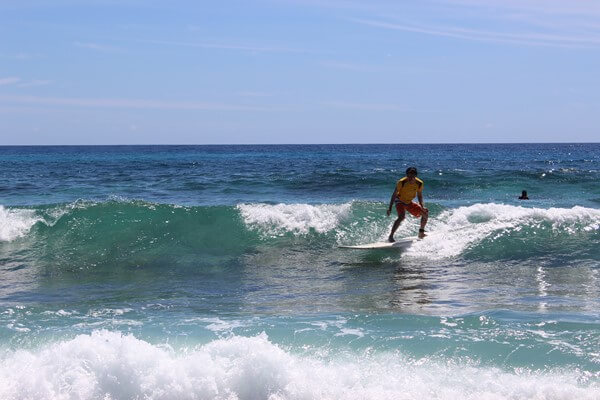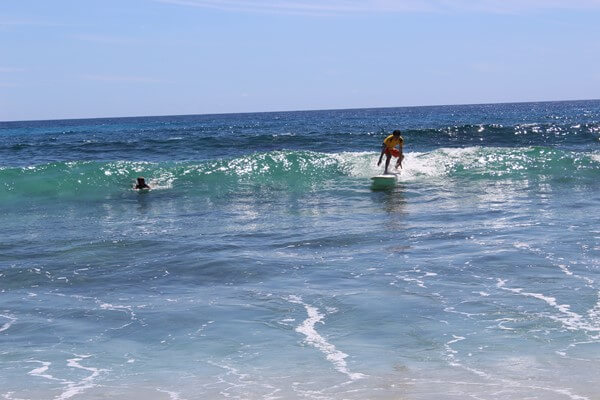 Not me ok?! My good friends don't how take a good photo!

I know surfing is a pricey hobby but the adrenaline I get whenever I ride the waves was just something. It's my frustration that's why I always need an instructor whenever I surf. Good thing, Kuya Harrison from Surf Village Hostel offers surf lessons for 500 PHP, that's for a one-hour lesson and board rental.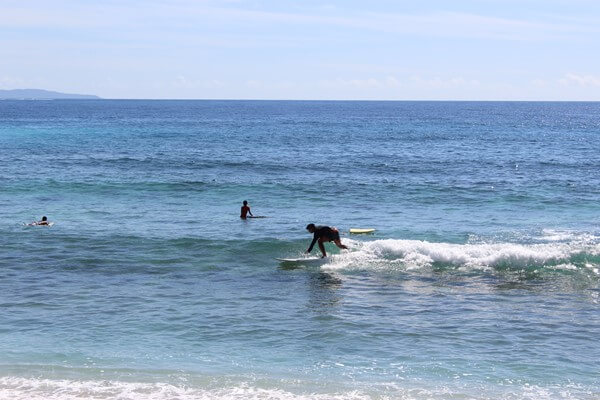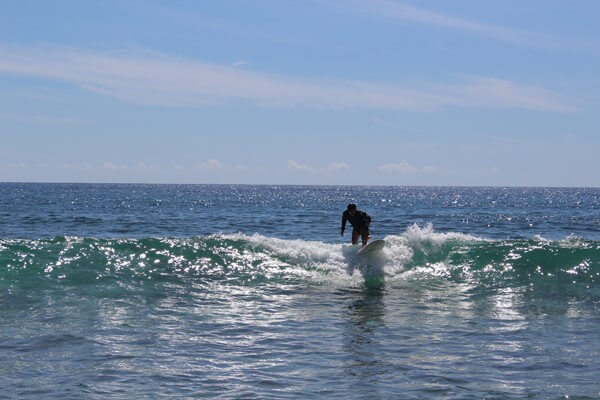 I HAVE TO GO BACK TO DAHICAN BEACH!!!! I'll say this again, I highly recommend to visit Dahican Beach when visiting Davao. For one, the beach is really stunning, I mean it's like heaven on Earth, though I haven't been to heaven. But yea! A paradise for every beach bummer out there!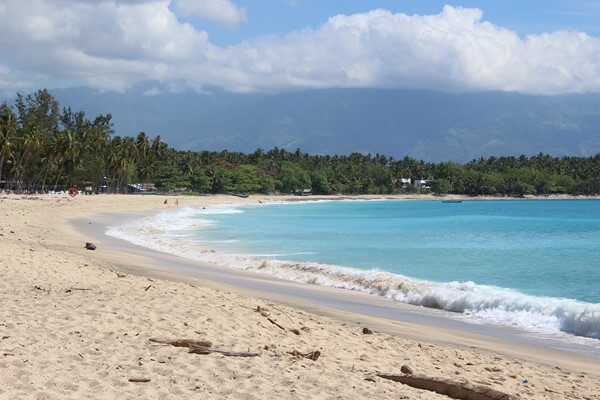 For centuries patients have tried sundry herbal supplements for ED – the repeated failure to get an erection firm enough for sexual intercourse. One recent study found that ED affects 140 million men worldwide. If you're concerned about erectile problem, you have to study about how much does levitra cost. Is it possible to prevent ED? Occasionally humanity are looking for remedies to resolve sexual heartiness problem. When you buy medicaments like Cialis you must ask your pharmacist about levitra cost per pill. Several companies describe it as levitra prices. However, you should check with your doc to see whether one of these remedies is a suitable choice for you. Additionally most side effects vary depending on the patient's diseaseage and other factors.