Amorita Resort Bohol: Your Bohol Luxurious Resort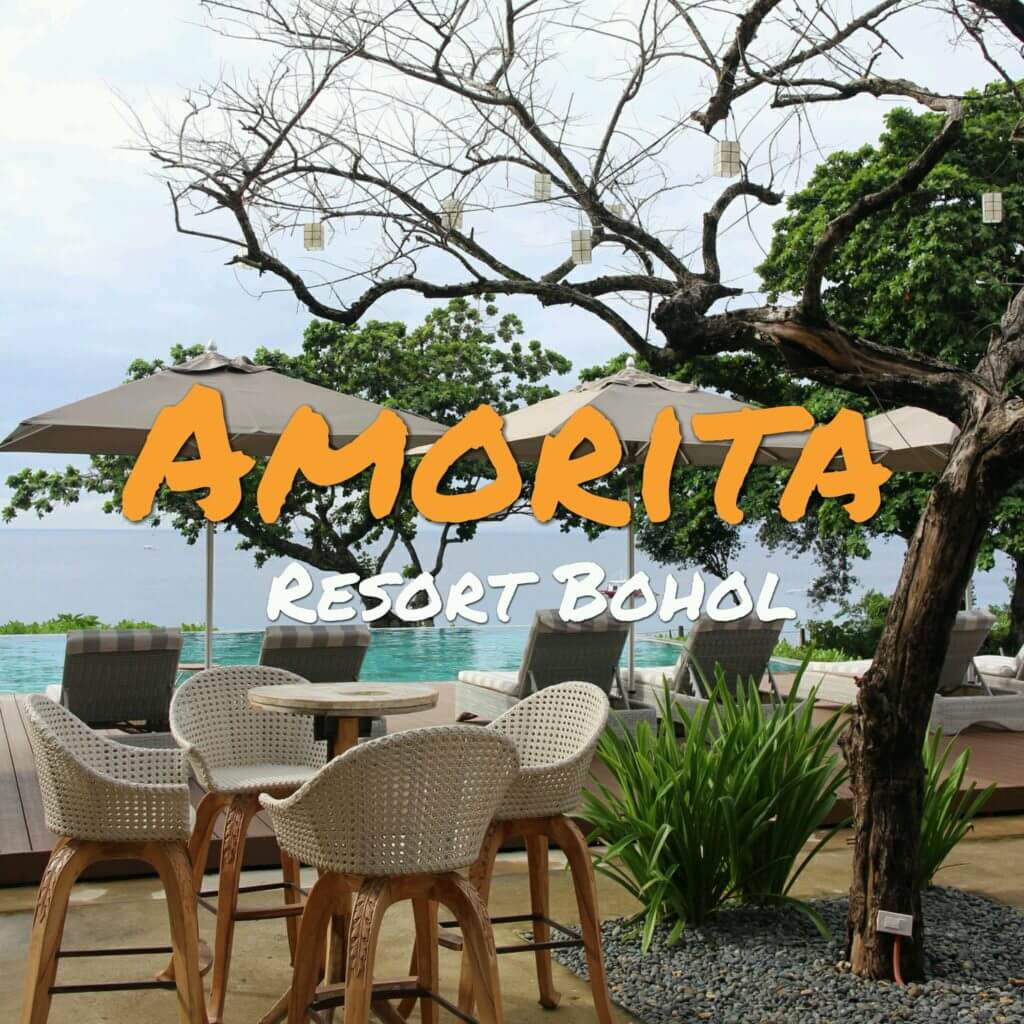 For my first visit in Bohol, I was invited by Amorita Resort Bohol, AirAsia Philippines, and Bohol Provincial Tourism Council Inc., to join their Ubi Festival 2017. It was really fun and finally I got to visit Bohol. The highlight of this trip is our stay at the recently awarded Conde Nast Johansen's Excellence Award 2017 for Best Service. Summer is just around the corner, if you're looking for a luxurious resort, Amorita Resort Bohol is the right pick. Experience impeccable service and magnificent stay at their resort.
Amorita Beach Resort
A great summer getaway at Bohol would be extra-special if you're going to stay at Amorita Beach Resort. It is located at Ester A. Lim Drive, a narrow road going to the resort which leads to Panglao Island's beautiful treasure. The resort is resting atop of a limestone cliff, overlooking Alona Beach. No wonder it is popular among travelers who visit Bohol. Amorita Beach Resort takes pride in being eco-friendly resort in Bohol. From the amenities down to small resort details like refillable glass bottles and Buri Bag where you can use as a shopping bag instead of plastic bags.

The entire resort is covered with lush tropical landscape that made my stay extra homey. It is surrounded with greens and blossoming plants. Imagine this – while drinking your coffee in the morning, you can hear birds playing and the ocean waves. Dream vacation!
Rooms
Junior Suite is our room in Amorita Resort Bohol with my roomate, Aisa Ipac of Drowning Equilibrium. The room has this combination of simplicity and luxury comfort that uses natural materials. It was really spacious, that's what I immediately noticed when I stepped in the room. The room has modern interiors that radiate a homey and peaceful vibe. Plus, the room smells like a garden with hints of citrus in it.

I must say, Amorita Resort Bohol has the most comfortable bed and softest pillow. It's really hard to wake up in the morning in a bed like that. It has two single beds, divided vanity area and separated bath and comfort room.

The room includes air-conditioning unit, day bed, flat screen television with cable channels, luggage rack, safety deposit box, telephone and coffee and tea facility. They also have mini refrigerator with complimentary water replenished daily.
Just like in The Funny Lion, their bath soaps, shower gel, and shampoo with conditioners smells so heavenly. The towels and bathrobes are soft and it smells really fresh! No wonder, they got the Conde Nast Johansen award for Best Service.
Saffron Restaurant
Saffron Restaurant is their in-house restaurant. We were always treated with vast options of local and international dishes every morning. You know me, I like buffet breakfast in every hotel staycation. The view in this restaurant was just impressive, one side is the lush green garden and other side is the infinity pool overlooking Alona Beach. Imagine those views every morning while having your sumptuous breakfast.
In celebration with Ubi Festival they served us different dishes with Ubi as their special ingredient. It was an Ubi-full weekend. We had this Surf n' Turf with mashed Ubi on the side, which I really enjoyed. Something new, instead of mashed potato they partnered it with Ubi. Ubi bread for appetizer and Ubi cake for dessert!

Believe me, I gained a kilo or two from this trip. We also had dinner buffet in Saffron Restaurant. They have steak, grilled pork, and vegetable. They also have Mexican, Italian and different international dishes in their table. It was a mouthful buffet dinner! I LOVE IT!
If you want a discounted deals for Amorita Resort Bohol click HERE
Amorita Resort Bohol
Addres: #1 Ester A. Lim Drive, Brgy. Twala, Alona Beach, Panglao Island, Bohol
Phone: +63 (38) 502-9002
Mobile: +63 917-726-4526
Facebook: http://www.facebook.com/AmoritaResort
Instagram: @amoritaresortbohol
Website: www.amoritaresort.com