Review: Ahon EPIC Trail Socks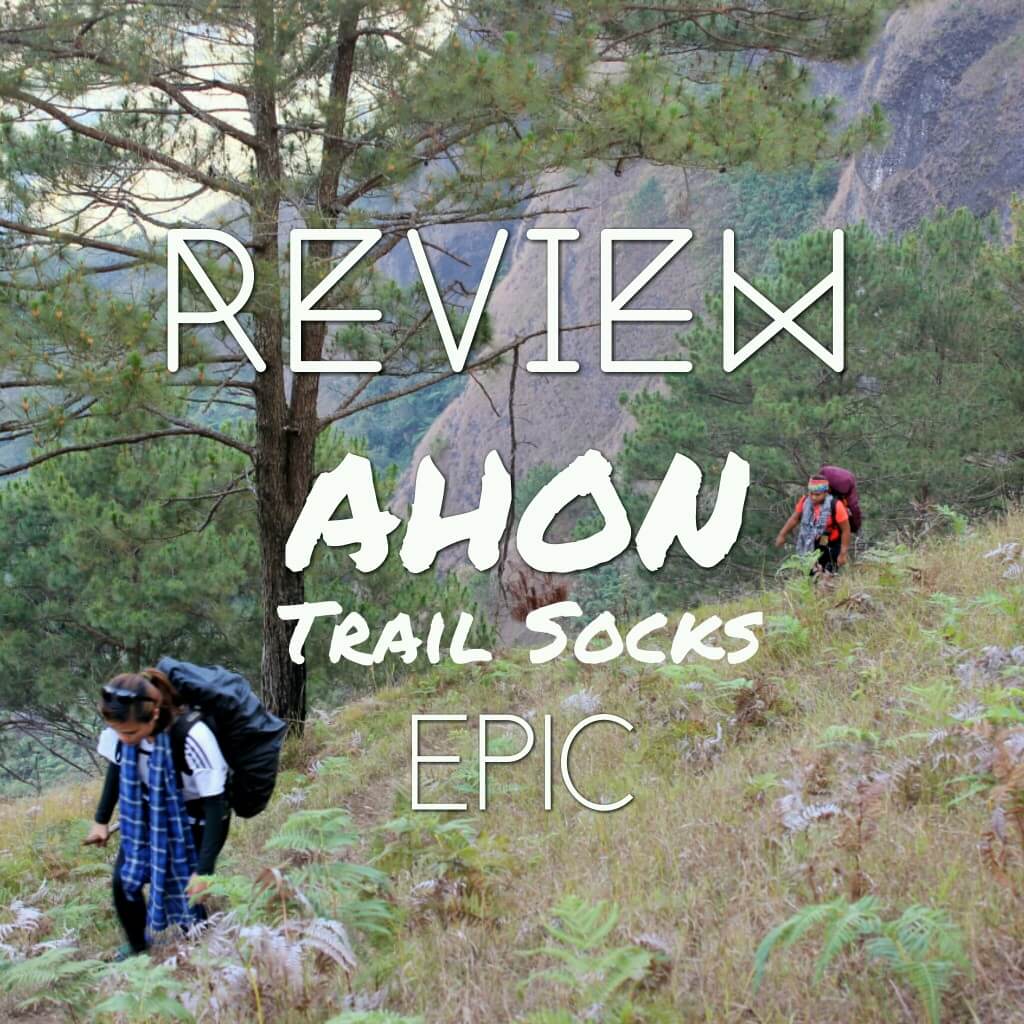 Extreme outdoor sports like trail running or mountain climbing is not an easy part of a living healthy lifestyle. For one, it is challenging and dangerous without proper knowledge, training and equipment. Every climber should wear proper clothing and gear that would help them in every challenges of the mountain. One challenge of the mountain is the trail, Ahon Trail socks is designed for the rigors of the trail. Read my review about Ahon Epic Trail Socks.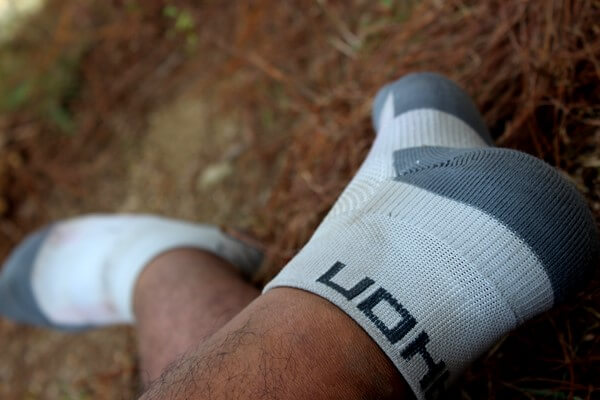 Ahon EPIC Trail Socks
Ahon is a Pinoy company that designs and produces trail socks for Filipino outdoor people. They are taking pride in their pro-active way of developing and testing their product. They have a trail socks line that is perfect for Philippine mountains and designed for different challenges of the trail. These socks are not just for trail running but also for hiking. It has technologies that helps your toes overcome the challenging rigors of the trail.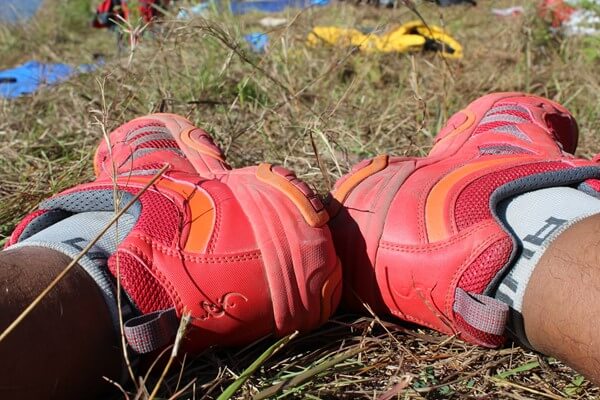 Experience
On my recent climb to Kibungan, Benguet, to complete the challenging trail of Kibungan Circuit, I was able to prove the functionality of Ahon EPIC Trail Socks. The first thing that I notice is that it's really comfortable. The good snug-fit on my toes was really extraordinary. The socks has thick soles and perfect cushioning all over my feet. These features helped me on my climb because we had hours of trekking and walking on the many rigor trails of Kibungan Circuit. Aside from the functionality of Ahon EPIC Trail Socks that shows comfortability, it also prevents my feet from getting blister and soreness. These socks are so good that I had to use it for the entire climb which took us 3 days.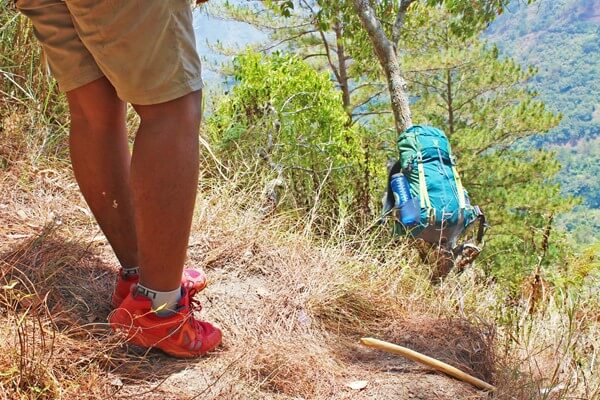 Ahon EPIC Trail Socks in Stone Cold is what I used for my recent climb in Kibungan Circuit. They also have it in Salmon. This line features different technologies that are very helpful to every climbers like;

Hand-linked eams – seamless toe area that prevents the users from blisters


Y-heels – helps prevent sock slippage


Arch bands – supports the arches and helps to keep you socks in place


Terry knit polyester soles – thick soles to provide premium cushioning


Flat knit nylon tops – provides versatility and comfortability


Open mesh tops – boosts breathability


2 inch welts – supports ankles


Compression – aids in better blood flow



PHOTO: Ahon.PH

The products are made up of perfectly blended use of nylon, polyester and elastane to keep your feet dry, cool, protected and comfortable during those runs and hikes. Ahon.PH also has another line of socks that is called Ahon Ultra Trail Socks and they also have Ahon Gaiters which prevents debris of rocks in your shoes. Buy your own pairs of socks and gaiter in their FB Page. Pair these comfortable trail socks with stylish but functional trail shoes, shop for New Balance at Zalora to pair with Ahon Epic trail socks.

How to order?
Email them your orders at ahon.ph@gmail.com . Indicate the type of socks or gaiters, quantity, color and your size. They have Small to Medium (US men's 6-9 and US women's 6-10.5) and Medium to Large (US men's 9.5-12). They will then send you the price quotes and the branch where you can send the money. You can transfer thru BPI, BDO and PayPal. After that take a picture of the deposit receipt or screenshot of the online transaction and send it to their email for confirmation. Ahon.PH will ship the package after confirming the payment.
Shipping will take 1-2 days within Metro Manila and 2-4 days if outside Metro Manila.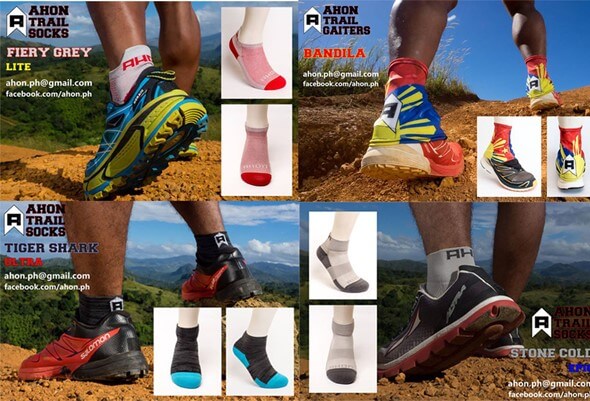 PHOTO: Ahon.PH

AHON.PH
FB Page: FB.com/Ahon.PH
Instragram: @Ahon.PH
Email: ahon.ph@gmail.com
For centuries patients have tried sundry herbal supplements for ED – the repeated inability to get an erection firm enough for sexual intercourse. One recent study found that ED affects 140 million men worldwide. If you're concerned about erectile problem, you have to study about how much does levitra cost. Is it possible to prevent ED? Occasionally people are watching for remedies to resolve sexual health problem. When you buy medicaments like Cialis you should ask your dispenser about levitra cost per pill. Several companies describe it as levitra prices. However, you should check with your physician to see whether one of these remedies is a suitable choice for you. Additionally most side effects vary depending on the patient's diseaseage and other factors.