Review: World Balance Boost Up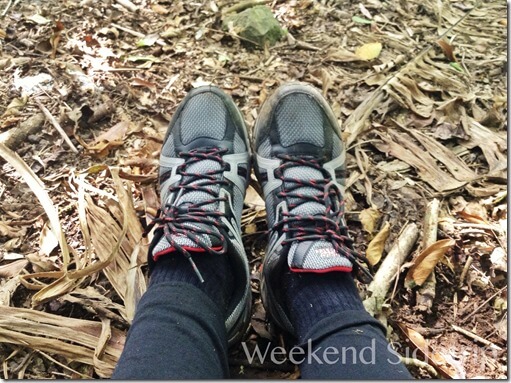 ---
Boost Up
Color: Black – Red; Gray – Blue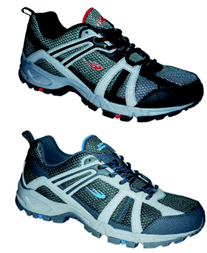 Size: 41-45 (EUR); No Half Sizes
SRP: 1,899php
Details:
Breathable mesh on the vamp area, to keep the foot cool and well ventilated

Microfiber Overlays for added durability and support

Low cut design for added mobility

Lace-up front closure for a secure fit

Padded tongue and collar for extra comfort

Terra-soft insole technology enhances cushioning and is shock absorbing and durable

Lightweight compressed EVA( Ethylene Venyl Acetate) outsole with rubber provides durability, traction and grip
This is the other shoes that I had a chance to make a review, World Balance Boost Up. I must say this shoes is my favorite because it can also be used in running. Oha! You can use this on mountain trails for trekking and paved roads for running. Why not use this also for trail running? This shoes is so perfect for someone who's into running and trekking. You can get a shoes for your lifestyle for an affordable price. It's amazing how World Balance made mountaineers and runners happy.
Experience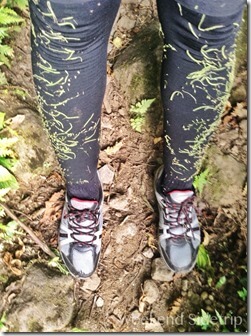 Boost Up can be used for running and trekking. I've tested it on my recent climb in Mt. Cristobal. Which really helped me survive the mountain. I've also used it on the road to run some errands and use it the gym when I worked out. I hadn't tried it for a kilometer run but I will soon because I'm planning to use it on my upcoming 21km run on Run1000 (7 Eleven) on Jan 19 2014. That's how I love this shoes because its so comfortable and so flexible in terms of its function.
I like the design of the shoes, not only they used my favorite color which is red, they also lived up to the shoes' must have factor which is comfortability. At the first glance of the shoes you can observe the meshes is so comfortable because it hugs my toes perfectly which made it comfortable and, of course, breathable.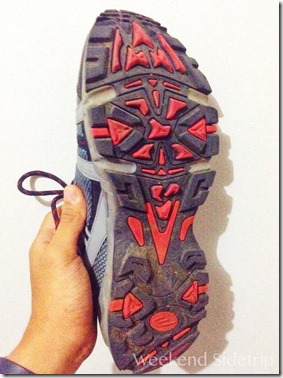 The cushioning of the the Boost Up is so soft. The Terra-soft insole technology improves the cushioning of the shoes which made it shock absorbing to protect your feet from injuries. If you hadn't tried to climb Mt. Cristobal, the trail to the summit was unending assault to the top, good thing my shoes has a good cushioning and shock absorbing so the impact on your feet when ascending and especially, descending is at minimal. Terra-soft insole technology improves the durability of the shoes.
The sole of the shoes is perfect for both running and trekking. It has a great grip power that you need in trekking in a trail with mix elements, like rock, mud, wood and ground. The sole in not that aggressive which made it usable in paved roads for running. World Balance knows what mountaineers and runners need.
Summary
Boost Up lived up to its name. It boost up your speed, it boost up your safety, and it boost up your confidence to survive any trail or marathon when you're using this shoes. World Balance Boost Up is perfect for those trekker at the same time runners who love outdoor activities. I would highly recommend this shoes for those who live running and trekking because you can get this shoes for only 1,899php. An affordable shoes which has a flexible function and a good quality shoes. I can't wait to use this on my upcoming activities. Will definitely use this more often. Thank you World Balance!
World Balance Boost Up is available in all World Balance stores and all leading department stores with an affordable price of 1,899php. Like World Balance FB page or visit their official website for an update on their new shoes.