Hong Kong-Macau Tips and Tricks with iVenture Card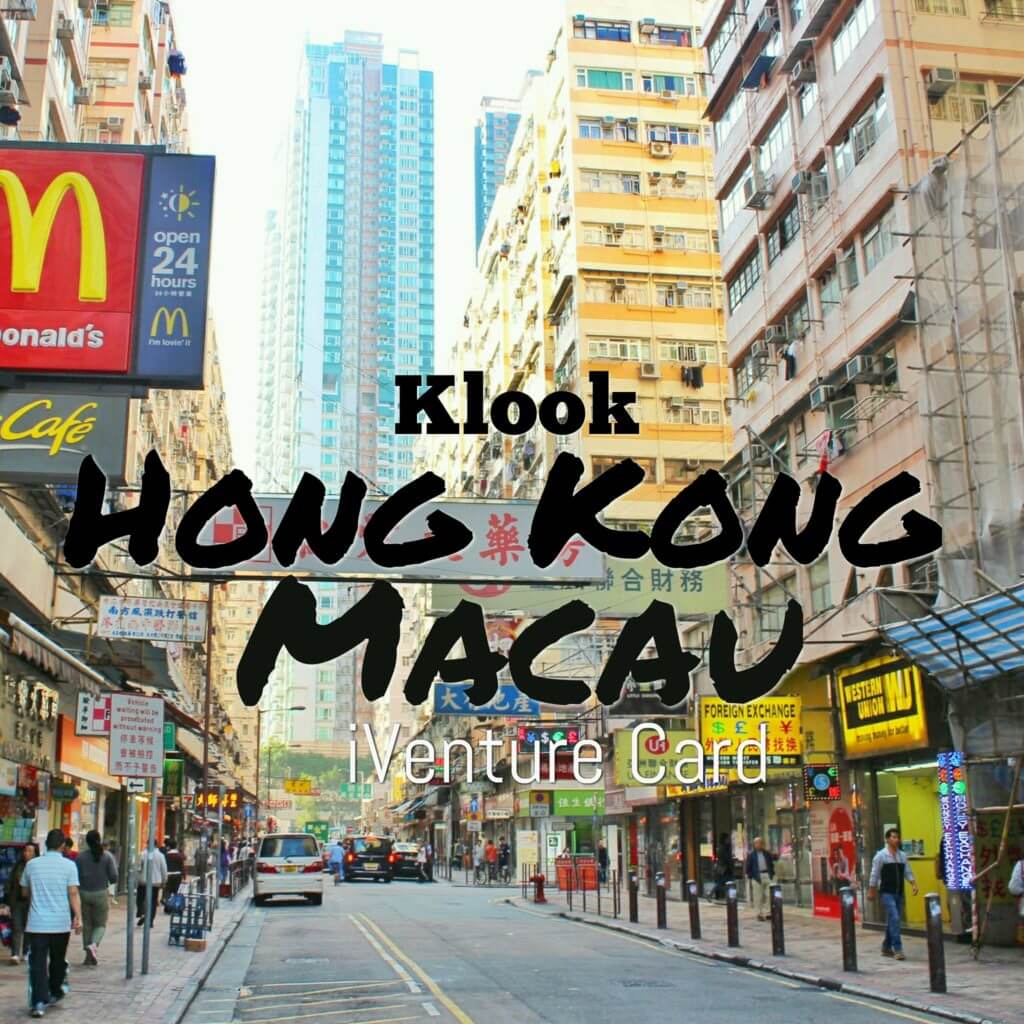 Being a spontaneous traveler is A-OK, but planning ahead of time makes you save a lot more money especially when you're on a tight budget. We all know that backpacking is fun but for Hong Kong and Macau, it is different since it has a lot of paid attractions to visit. Entering a country for the first time is not that hard, you just got to be open in adapting their customs and culture.In Hong Kong, everything is fast-paced like walking across the road, eating on a small diner and boarding the train because time is very important to them since they are hardworking. The country is also strict in terms of smoking, spitting and littering, that is why they provide an orange bin for every corner of the street. To enjoy your 6-day stay in Hong Kong and Macau, I listed 4 important Tips and Tricks


Hong Kong and Macau flight tickets aren't cheap. Wait for a ticket sale or go to a travel expo to score cheap flights. You can book a round trip ticket of MNL-HKG-MNL or MNL-HKG and MFM-MNL. Make sure to arrive in Hong Kong early in the morning and leave for Manila on an afternoon or night time. Voila! The 6-day trip will be enough to cover the best places to visit in Hong Kong and Macau.

Booking hotels online has been very easy since there are a lot of travel-booking sites that offer it with different prices. You just got to be patient and smart in picking hotels when it comes to accessibility and price. When you really want to save, Airbnb has so many options and is much cheaper. Book a room in Hong Kong for four days and an overnight stay at Macau.




Touring the islands of Hong Kong is easy because of their MTR but individually paying for every stop would cost a lot that is why Klook also offers a 3-day unlimited MTR pass which costs PHP1,602. The surprise part is that after the 3 days using the MTR, it still works! Great savings! In staying in Hong Kong, MTR will be a big part of your daily lives. It's like the air we breathe, so necessary. On the way to Macau, Turbojet and Cotai Water Jet are partners with Klook which offers PHP2,000+ roundtrip tickets depending the day of sailing. It is much cheaper on a weekday. I surely recommend the Turbojet since it sails every hour in 24 hours.


Beware! Tourist attractions in Hong Kong are expensive especially when you convert it into PHP. Thanks to Klook, they offer an iVenture Card 5-day pass which includes 14 attractions/benefits. The iVenture card used to access Hong Kong and Macau's top tourist attractions cash-free. For just PHP5,000++, you will be able to explore Hong Kong and Macau saving up to PHP9,000++. Below is a sample iVenture Itinerary, excluded are the museums which are for designed for kids:
DAY 1

DAY 2

DAY 3

DAY 4

DAY 5

A whole day of tours and shows in Macau is tiring but the best thing to do at night is to roam around every hotel in the city because it gives you a nostalgic feeling of being in Vegas. Every hotel is distinct from one another which makes it so much worthy of the tiring walks. I can say that the best part in Macau is watching the Dancing Waters in City of Dreams, it's a total perfection!
DAY 6
Have a nice breakfast, check out your hotel and jet your way back to Hong Kong or roam around Macau for some more depending on your flight going back to Manila.
Author: Clarissa Constantino is a mountaineer, backpacker, outdoor and beauty pageant enthusiast. She writes for Weekend Sidetrip. Follow her Instagram account at @issacoderes