My 2012 adventure ends here. Let us now prepare what will 2013 will have for us. It has been 12 months of ups and downs, yes or no, WOAH! and NAAAH!, but over all it was a good year. A lot of things have happened, I learned something, I shared something and most of all I enjoyed everything.
Without being so technical or whatsoever, I'm so happy to share this to you that I have checked some of my hopes I have mention on my 2011 year ender post.
✔ Bought gears for mountaineering
✔ Hadn't pass a climbing activity in my organization
✔ I have brought some of my HS friends in Mt. Maculot
✔ Blog layout makeover which I think I have to change it again. LOL
✔ I have posted entries that are lifestyle related because I want to expand this blog interest, my interest
Been there done that moments:
✔ Organized a climb
✔ Joined fun run, We run Manila
✔ Witness the Pampangos reenactment of Passion Of the Christ
✔ Climb the 2nd to the hardest mountain, and 1 of the knife-edge trilogy Mt. Guiting Guiting or G2
✔ Tried wall climbing in Market! Market!
✔ Watched Cinemalaya's movies
✔ Climb the infamous Parrot's Peak of Mt. Palay Palay
✔ Climb all of the mountains that Malarayat Range covers
✔ Witness the beauty of Buruwisan falls and Batya-batya of Mt. Romelo
✔ Played Orienteering for the first time
Hopeful lists for 2013!:)
Climb Mt. Halcon
Do cliff diving
Do scuba diving
Conquer mountains within a region
Fly to Visayas and Mindanao
Visit different country
Run 42km
Maybe this will do for now and let Him do what he's will:)
I'm going to award some of my achievements this year (2012) just like what our teachers in HS do whenever after the school year. There are student who gets Most Blissful, Cheerful and Obedient, anything that make their students believe they are that bullshit (may pinanghuhugutan ba ito? haha!).
Most Challenging Climb
I was inducted here as a member of our organization, MIT-MC. The experience was awesome, from the travel time down to Sibuyan exploration. I want to go back here to conquer this mountain's summit and explore the beauty of Romblon. I'll put this mountain to my go-to list this 2013.
Most Beautiful Summit View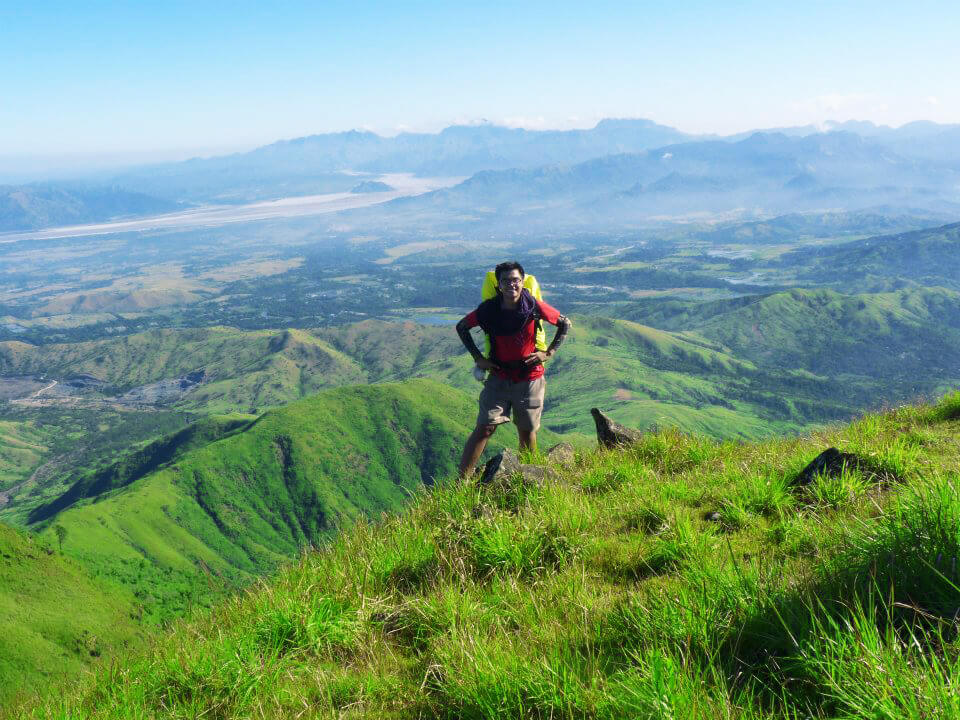 View from the summit of Mt. Balingkilat was superb. It has the view of Nagsasa, Anawangin, Subic, and Zambales mountains. Unlike other summits, here you can twirl around and you will enjoy the 360 view at the summit. I would love to go back here and head straight to Nagsasa cove.
Most Beautiful Trail
I love Tarak Ridge's trail. You'll get to enjoy the sun rays, tree shades and the river flowing in the middle of the trek. After a tiring and long trek you can drink the cold water of Papaya River and rest for awhile before ascending steep trail to the ridge. After that stages you'll get to enjoy the green ridges of the mountain.
Most Beautiful Unforgettable Climb for 2012
The first time I visit Pico De Loro I didn't get to climb the Parrot's Peak but the second was a revenge. The moment was perfect, good weather and good view. This climb was when I first lead the group to climb the mountain so it was a very good experience for me.
Most Beautiful Base Camp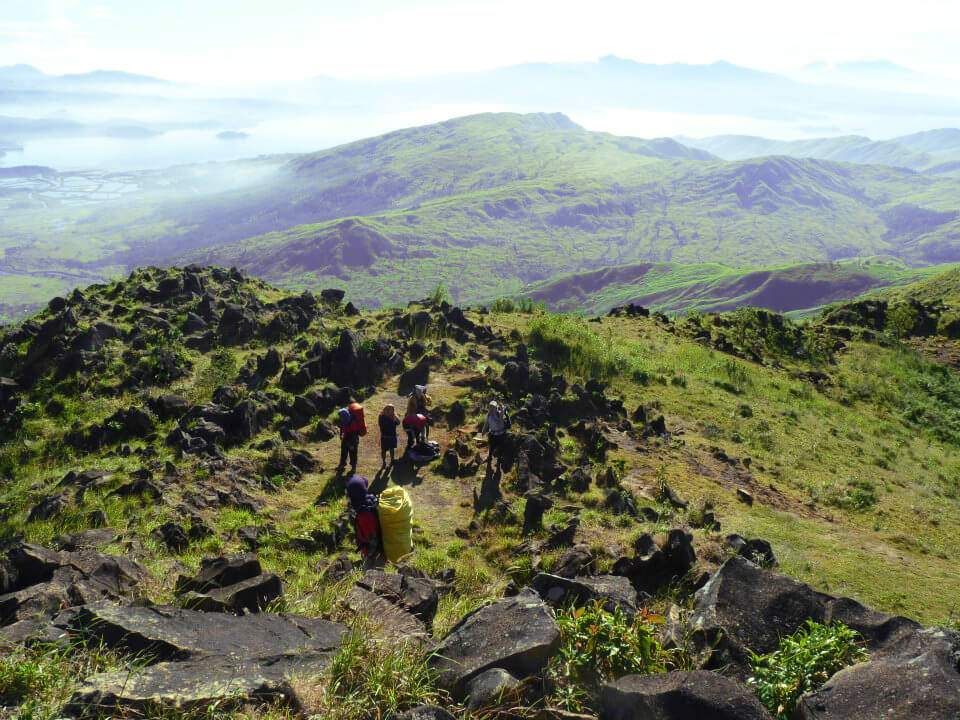 I love this campsite. Not only it has the awesomest view of the mountain and the sunrise but also the stones. They are like trying to protect the campers from something. haha! Very fictional pero that's what I felt when we camped there.
Coolest Sidetrip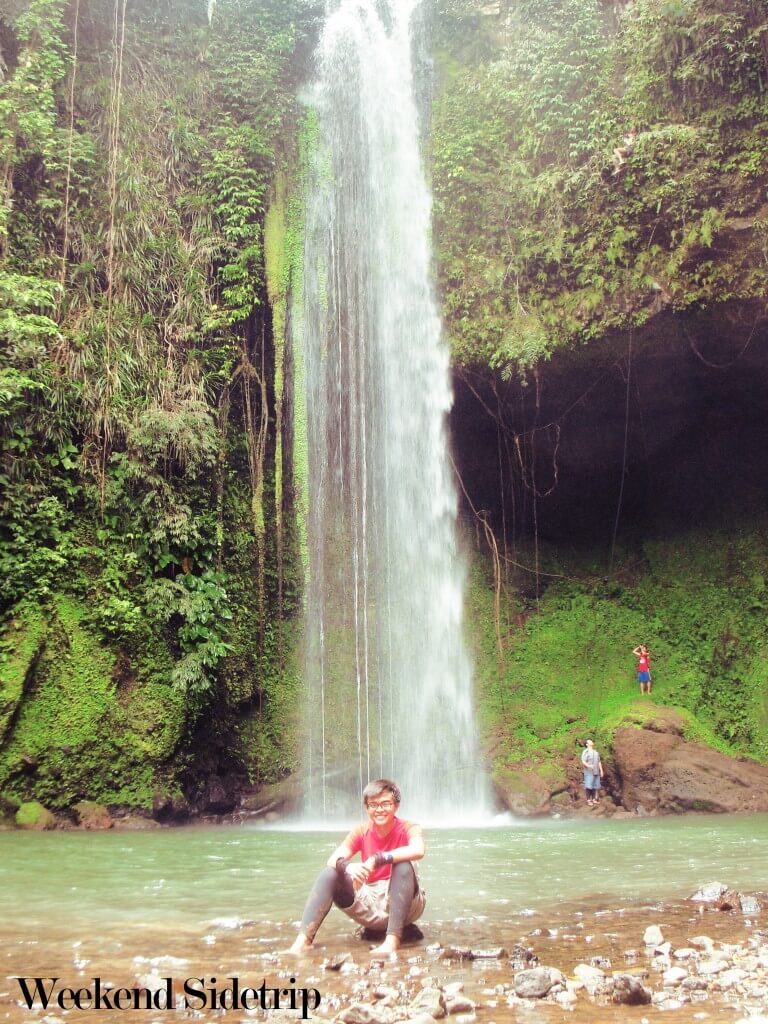 After the summit of Mt. Romelo, we head straight to the falls, Buruwisan and Batya Batya. Typical after-mountain-sidetrip was beaches but here, we enjoyed on our sidetrip was the waterfalls. Since Cancer's horoscope for 2013 says that Cancer will be involving on a lot of water activities this year. Hence, let this be the stepping stone. haha!
I hope next year, God will give me a lot of time in traveling because this is what I want. Outdoor activities made me tough and proud. I'm so excited for 2013, I want to continue sharing my experiences and thoughts through this blog. I also want to learn more about the Philippines and other places. This will be my 2013 statement:
"Live without regrets!"



Happy New Year Everyone!
Back off 2012

,xoxo 2013