Traveling Solo: Top Places in the Philippines You Must Visit Now
Known for its world-class hospitality and tourist spots, the Philippines has some of the best places for solo traveling. From climbing mountains to swimming in the vast depths of the sea, traveling solo can make anyone feel more confident, happy, and appreciative of life's wonders. I have found love and regained my passion for living with the unique gifts of solo traveling. Whether it's for self-exploration and adventure or finding a great way to relax and banish stress, it is with conviction that I recommend solo traveling. Here are my top picks of the places you need to visit when traveling solo in the Philippines.


1. Feel the Romance in Sagada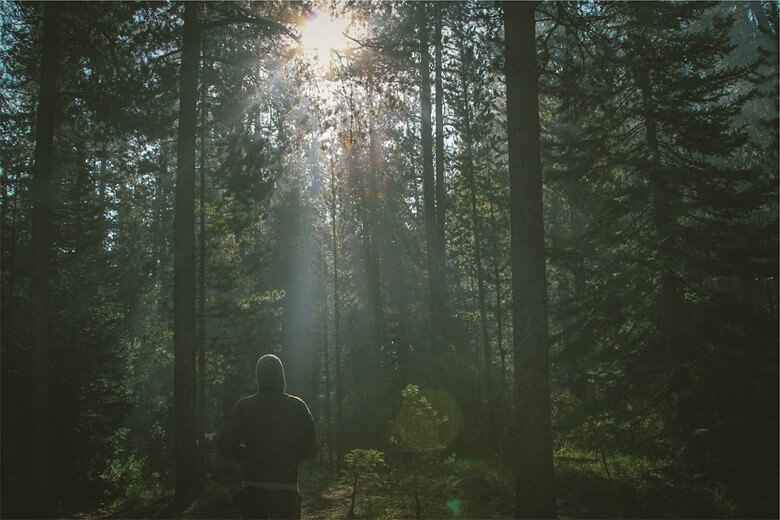 Photo courtesy of unsplash.com via Pexels

Every solo traveler will find something delightful in the natural beauty of Sagada. It's a place close to my heart because it's where I feel most romantic. Perhaps it's because of the movies that highlighted the serenity of the place. Here, you can enjoy being one with nature while marveling at its majestic yet down-to-earth soul. Who knows, maybe you'll feel inspired to love or mend a broken heart. Or, you might meet the love of your life along the way.

2. See Photoshop in Action at the Enchanted River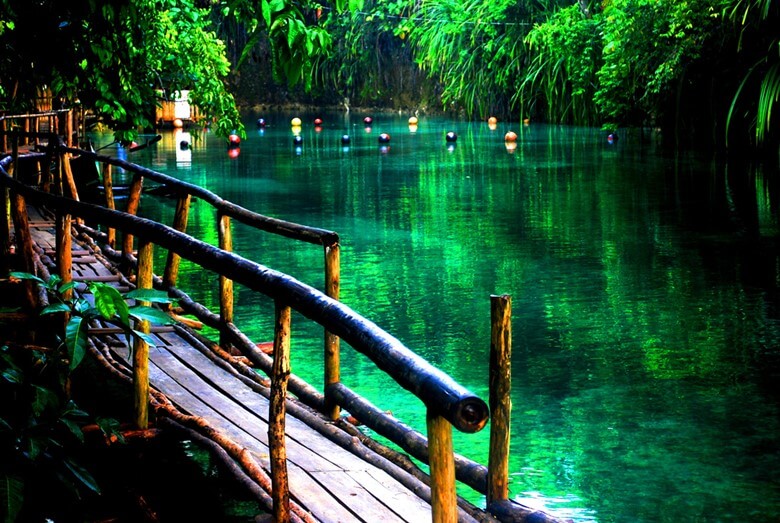 Photo courtesy of jojoscope via Flickr

Traveling solo in the Philippines is one of best things you can do to be surprised and feel alive. When I visited the Enchanted River in Hinatuan, Surigao del Sur, the experience was magical. It felt like all my worries were gone and life becomes just more colorful. Its cool waters feature every shade of blue and green, inviting every visitor to take a dip and marvel at its seemingly Photoshopped surrounding. You just really have to see and experience it for yourself!

3. Get a Mix of Party and Solo Escape in Boracay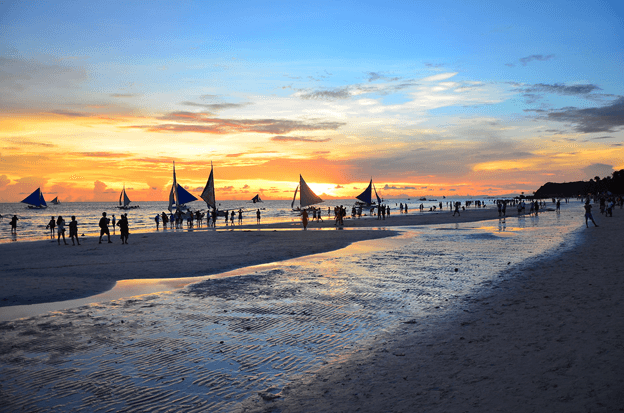 Photo courtesy of Lachlan Fearnley via Wikipedia

Everyone considers Boracay Island a great destination. Why wouldn't they? Whether you're going with a group or traveling solo in Boracay , there are a lot of things to do. Party the night away and make new local and international friends. Or, simply relax and enjoy the best accommodations in Boracay to escape the busy city life. Solo travel in Boracay can never be boring because there are many activities you can do.

4. Sing the Hills are Alive in Batanes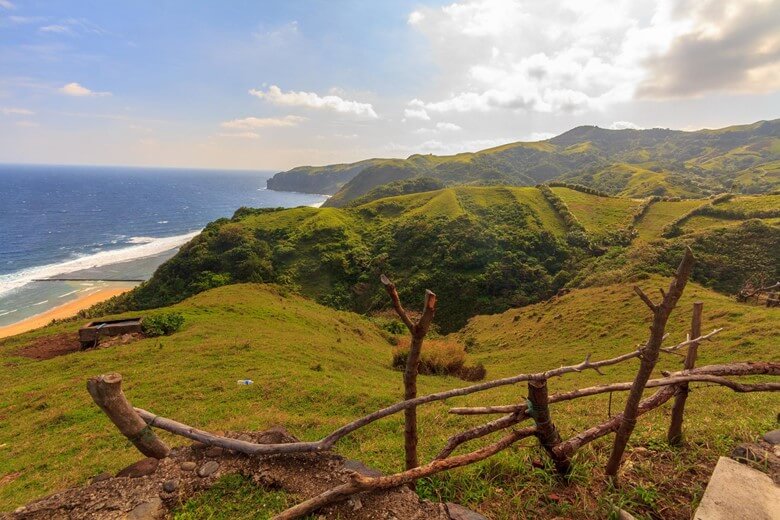 Photo courtesy of Eisen Jiao via Flickr

Being the least populated province in the Philippines and having the lowest crime rate in the country, Batanes gives you peace of mind when you travel alone. The island's picturesque landscapes, the sea breeze and amazing stone houses make any solo trip worth all the effort. The uniqueness of the place allows you to be more reflective and appreciate the simple pleasures of life.

5. Experience Magic in Siquijor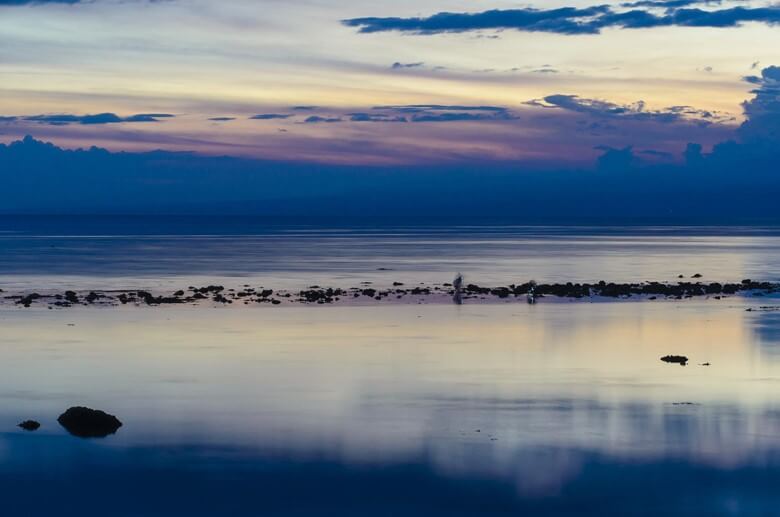 Photo courtesy of Chrisgel Ryan Cruz via Flickr

Siquijor is among the top choices for solo traveling because of its friendly locals and numerous sights. Known for sorcery and mystery Siquijor was surprisingly one of warmest and friendliest places I've been to. It's a quiet island whose hospitable inhabitants complement the rich history and breathtaking surroundings of the place. Want to feel the magic? Visit the century-old Balete tree and soak your feet in the mystical pond.

6. View Heaven Atop Mount Apo in Davao
Photo courtesy of skeeze via Pixabay

Going solo to climb Mount Apo felt like getting close to heaven. As the highest mountain in the Philippines, Mount Apo allows you to appreciate nature and test your limits as you head for the summit. After braving the climb, complete the trip by enjoying Davao's delicious seafood and durian.

7. Go First-Class on a Budget in El Nido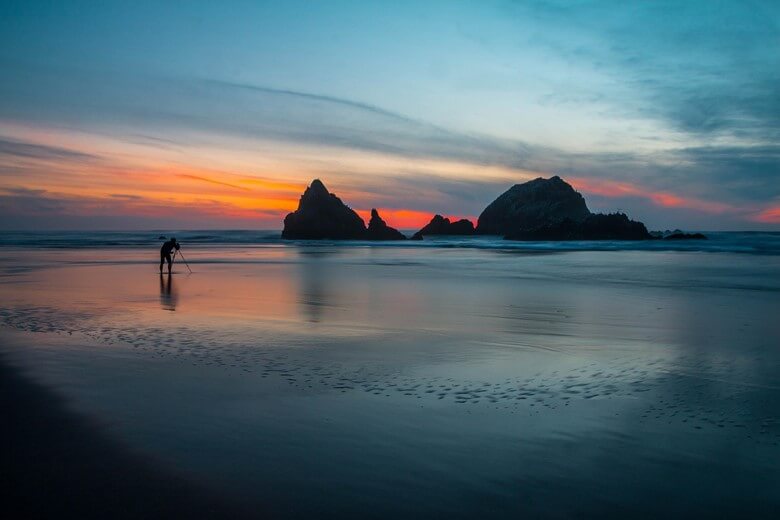 Photo courtesy of Louis Raphael via Flickr

Although it has some of the world's most expensive resorts, El Nido is actually a fantastic place when traveling alone in the Philippines. There are a lot of affordable accommodations to choose from. You can easily book a hotel that allows you to enjoy the first-class experience on a budget. Travel to El Nido from Puerto Princesa via public transportation to cut down on costs while enjoying the lush scenery.

8. Have That Great Thrill in Donsol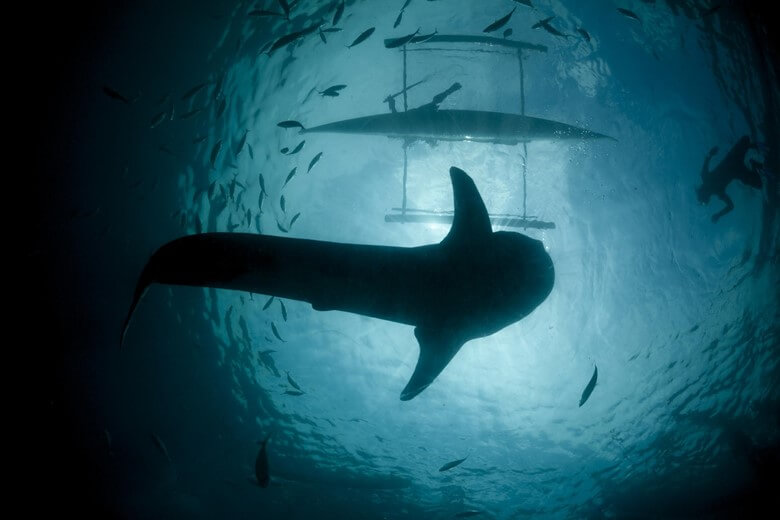 Photo courtesy of Klaus Stiefel via Flickr

How many of you can say that you've swam with the world's largest fish? The whale sharks of Donsol have drawn solo travelers for years now. I was lucky enough (and brave enough) to be one of those travelers. I strongly recommend that you visit the place and experience the indescribable thrill of going in the open sea with the gentle butanding as they're called locally.

9. Reinvigorate Your Body in Camiguin Island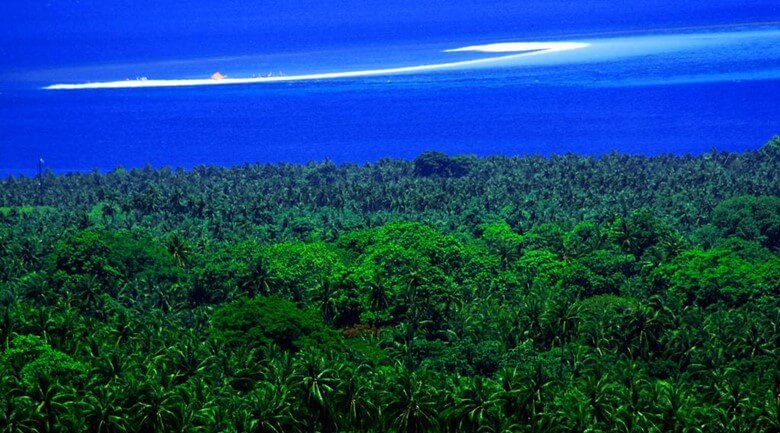 Photo courtesy of Allan Donque via Flickr

Camiguin is one of those rare places in the Philippines
that combine small-town charm with the most amazing of views. Gaze at the green mountains while relaxing at the sandbar. It's the perfect sight to behold. To reinvigorate and soothe your body, don't miss the hot springs at the foot of Mount Hibok-Hibok.

10. Look Within You and the Stars Above at San Benito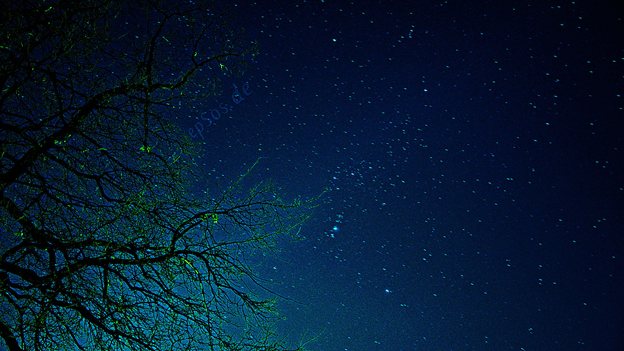 Photo courtesy of epSos .de via Flickr

How do you like to find the best accommodation that is not too far from Manila but is still close to nature? Look no further. The Farm at San Benito offers a healing experience as well as meditation and yoga classes. Spend the night outside looking at the starry (and smog-free) sky that makes you feel like you are at the center of the universe.

11. Journey to Bohol for an Unforgettable Experience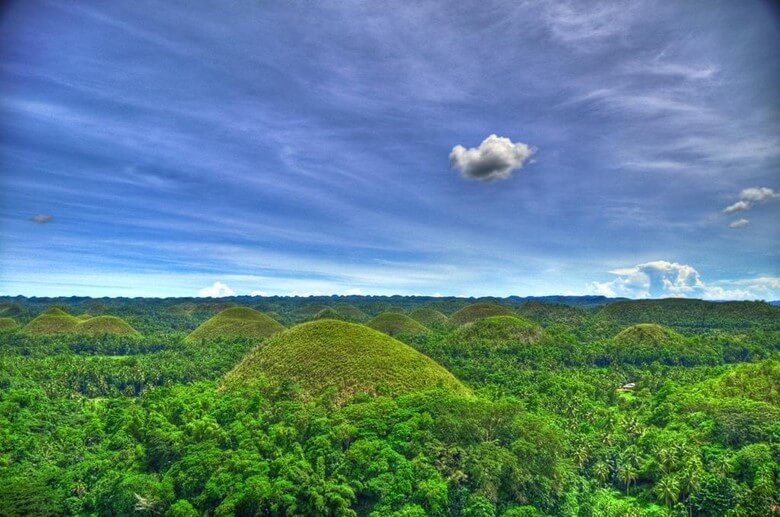 Photo courtesy of mendhak via Flickr

Travel solo to Bohol and understand the true meaning of a journey to remember. There are a lot of sights to behold, from the renowned Chocolate Hills to the adorable tarsiers. Don't forget to check out the Bohol Bee Farm for a satisfying and healthy meal that will make your stomach happy.

12. Ride the Waves of Life in La Union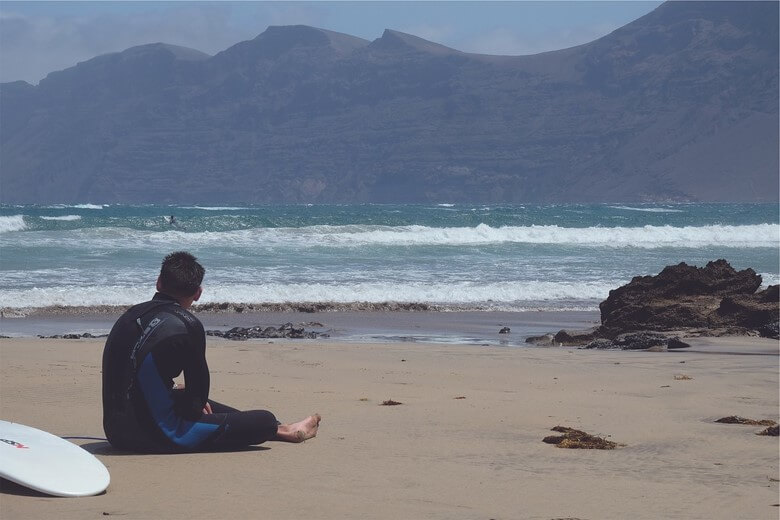 Photo courtesy of StockSnap via Pixabay

When confronted with life's challenges, there is nothing more therapeutic for me than traveling solo in the Philippines. La Union is a great place to feel victorious. I recommend it in a heartbeat to anyone who likes to wash away their fears and worries.

Each person can have that life-enriching experience while traveling on their own. With these destinations, you have some idea of what are the places you need to visit in the Philippines. These places have a special place in my heart. It's my wish that they will prove special for you, too.

An article written by Emily Harper from Security Ocean. Her article is suggesting places to visit while you're still single or places you can go solo traveling! Really interesting!

Follow her on her social media platform; Facebook and Twitter. Thank you!

For centuries patients have tried sundry herbal supplements for ED – the repeated disability to get an erection firm enough for sexual intercourse. One recent study found that ED affects 140 million men worldwide. If you're concerned about erectile problem, you have to study about how much does levitra cost. Is it possible to prevent ED? Occasionally men are looking for remedies to resolve sexual health problem. When you buy medicaments like Cialis you should ask your dispenser about levitra cost per pill. Several companies describe it as levitra prices. However, you have to check with your physician to see whether one of these remedies is a suitable choice for you. Additionally most side effects vary depending on the patient's diseaseage and other factors.