Reasons Why Join A Mountaineering Club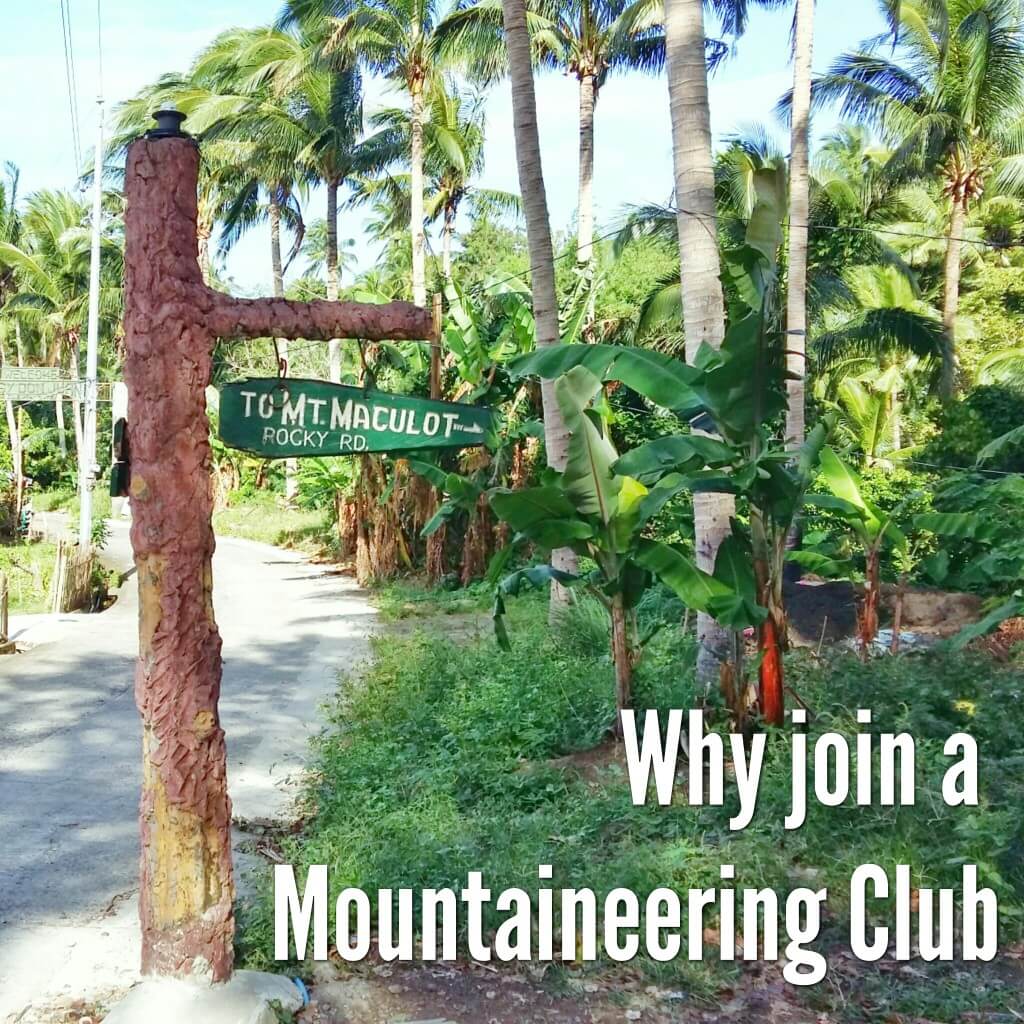 Being in college can be consuming; socially, emotionally and physically. I know everyone will agree on this, yes?! There are many ways to unwind while you're still in college; one way is to join an outdoor group or mountaineering club in your university. You just have to find their spot and join the group. You'll meet new people, explore new places and generally have a great time while you're still studying.
I want to encourage every student who really loves traveling to join an outdoor group or mountaineering club. Whether you just want to give traveling a try if it's really for you or if you're an adrenaline junkie, you'll belong to this kind of organization or you just want to find yourself, believe you'll discover yourself in the process. So here are the reasons why students should join a mountaineering club or an outdoor group.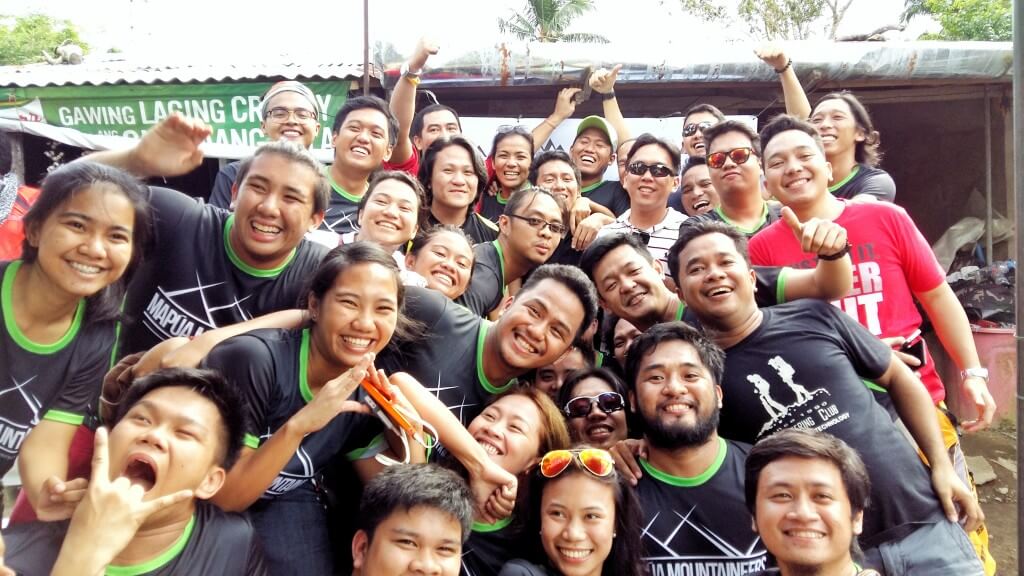 #1 you'll be able to know yourself better
Joining a mountaineering club or organization can open many opportunities to learn more about yourself, your goals, your strengths and your weaknesses. You can see how other students who love traveling can handle their itchy-traveling situation and learn from them. Meeting other people can also be an opportunity to know yourself better by knowing your limits in handling a situation and skills you need to improve. This self-awareness will be beneficial in your future career.
#2 be a responsible mountaineer
Climbing mountains is so famous right now, a lot of people fell in love with this kind of lifestyle but a lot of them don't have proper education on basic mountaineering course (BMC) and learn Leave No Trace Principle (LNT). One of many perks in joining a school-based mountaineering club is that you'll be able to learn BMC and practice LNT during your climbs. By this, you can help conserve the beauty of the mountain, protect our mother nature and be a responsible mountaineer.
#3 meet different wanderers
Wandering is one factor why I joined my current mountaineering club, MIT-MC. Meet other people with the same passion and wavelengths, would be a great way to survive your super boring and demanding college life. The diversity of characters and personalities in every outdoor organization is evident which will really help you get along with different people. I got to meet my super friends on my organization, maybe because we are like-minded and we both love traveling. Those wanderers that you'll meet in your organization will help you on your school stuff at the same time they can be your travel buddy.
#4 perfect school stress-reliever
Yes! School is really stressing and you'll get ugly if you won't be able to release that stress. I am telling you! Mountaineering clubs are organizing climbs to get a break from stressful school stuff and they simply don't want to get ugly, that's a fact. Climbing mountains with your friends and enjoying the travel going there and reaching the summit is a great stress-reliever! Would you want to climb and see how beautiful our mountains or stress yourself with school and stay hideous for the rest of your college life? It's up to you.
#5 the family you'll find behind the group
A lot of the students, especially from the universities that are located in Manila, are far away from their family. Just like my situation, I'd be lucky to see them 3 times a week during my school days, so my mountaineering club is what I considered my family whenever I'm far away from sibs and parents. They're always there whenever I needed them. The trust that was built during your trips and the extensive knowledge about every person that you meet in the group because of your travels will just come naturally. You'll meet your real friends here that you will consider your family without you noticing it.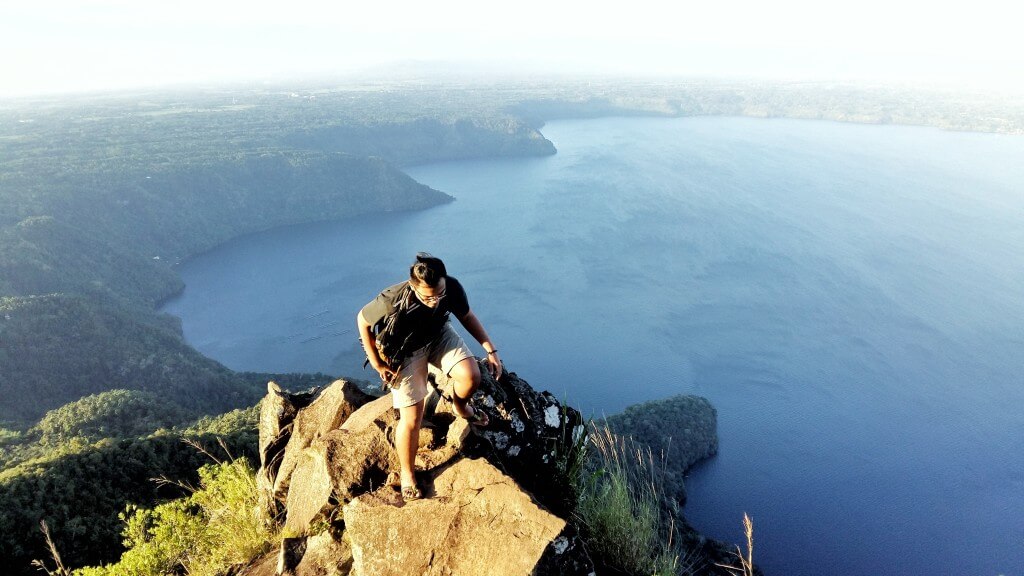 Every group has its unique reasons why students should join a mountaineering club or an outdoor group. I think these 5 reasons that I've listed are the common reasons among all school-based organization. And I found those in my Mapua Mountaineering Club (MIT-MC) family. Without them I won't be able to love traveling.
I have also asked other schools to give me the reasons why students should join their group. Here are their answers:
"Run, jump, shout. But do not sin" – Don Bosco All Bosconians live and breathe this words from St. John Bosco. That students must learn there are a lot fun without committing a sin. There will be many cases you will burnt out and low in energy. Being outside, and moving once own body, is also equally important as connecting with living things (nature) which helps revitalizes the weaken soul. Knowing how to re-energize yourself can aid you to survive college life. Don Bosco Mountaineering Society (DBMS), is one and only club for college students that provides this can kind of activity.

-Don Bosco Mountaineering Society

Students should join our club because we all know that being a college student was really a stressful thing. All of us can feel the real pressure that lead us to be stress and depress and we have to make some new things to be able to divert our attention and to somehow release the stress. The better organization if you really love adventure and want to experience new things is joining in our mountaineering society. When you are in the summit all the hardships you've been thru would be paid off. You can tell to yourself that I did it and I conquered the mountain. All the views at the top of the mountain would help you relax your mind. The feelings would be now different and you could feel refresh from the problems that you encountered in your daily routine of life. So try to atleast join and experience the beauty of the mountain.

-San Beda Mountaineering Society

Thank you for considering our organization as a part of your article. To answer your query, we definitely encouraged our fellow FEU students to be part of our organization not just to experience the nature but also to be part of a community with a better awareness in protecting our environment. Yung student life kasi sobrang confined into four-corners of a room, what if maexperience nila ang kakaibang adventure with our organization. In addition, joining outdoor activities can be a stress reliever, since we, as college students are bound to tons of paper works which causes different types of stress, being in an organization like FEU Outdoors will be an outlet for students to release the tiresome they're feeling.

Lastly, we invite our fellow Tamaraws to join because we want to continue the advocacy of what our founders has started that is to protect the environment and other forms of biodiversity.

Thank you guys for sharing your thoughts! If you're from other school and you want to share your own reason, send it on my e-mail cruzmcpol@live.com. Thank you again!
For centuries patients have tried sundry herbal supplements for ED – the repeated failure to get an hard-on firm enough for sexual intercourse. One recent study found that ED affects 140 million men worldwide. If you're concerned about erectile problem, you have to study about how much does levitra cost. Is it possible to prevent ED? Occasionally men are watching for remedies to resolve sexual soundness problem. When you buy medicaments like Cialis you must ask your pharmacist about levitra cost per pill. Several companies describe it as levitra prices. However, you should check with your doctor to see whether one of these remedies is a suitable choice for you. Additionally most side effects vary depending on the patient's diseaseage and other factors.