My Belkin Wishlist #BelkinWishlistContest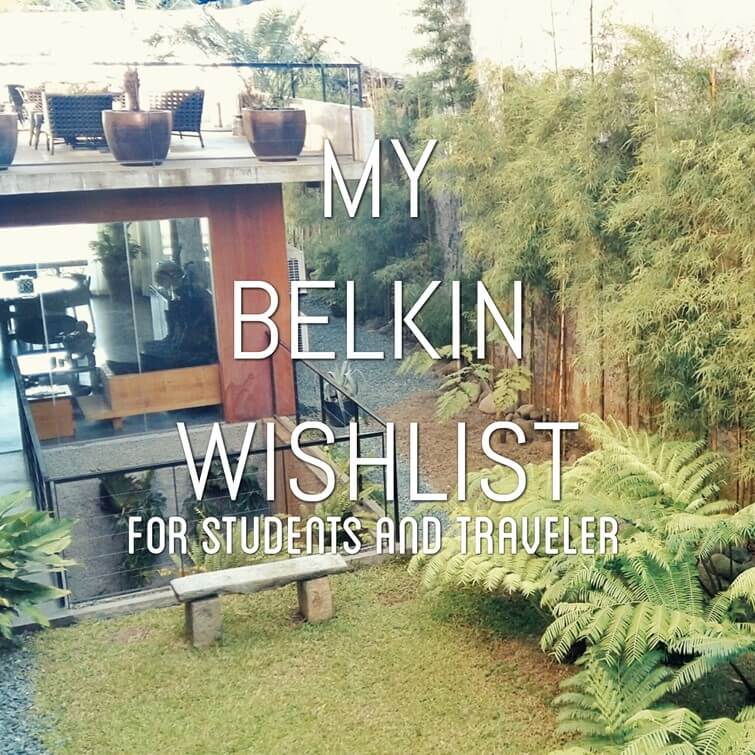 Today, there's no way that a person wouldn't use their gadgets for one day, may it be mobile phones, tablet or camera. Myself, for instance, I can't get through the day without using my phone to talk to my family and friends update them online through my social media platform. These gadgets became really essential to our everyday lives now, so charging them is equally significant. Good thing, Belkin is there to help our gadgets fully loaded with juices for us to use them whenever.
What is Belkin?
Belkin has an extensive range of innovative products to give a smooth access between consumer electronics users to their devices through their homes, cars and on-the-go. Belkin's products includes wireless home networking and entertainment devices; mobile accessories for laptops, smartphones, tablets and e-readers; home energy management and home automation solutions; plus a broad range of USB, cable and power products.
#BelkinWishlistContest
Nuffnang and Belkin is collaborating to list down blogger's top 5 most wanted Belkin Wishlist Products. For a student and a travel blogger like me, charging and gain access to my gadgets are really important. I need to maintain my battery juices to survive the day. I also have to get my files from my devices to my laptop seamlessly. These are that factors that I am considering in picking my top Belkin products. I will describe their significance to students and a travelers like me.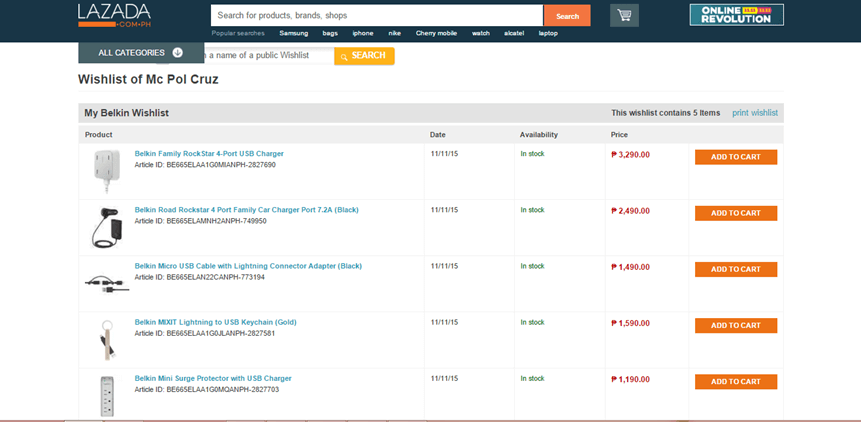 Belkin Products
Belkin Family Rockstar 4 Port USB Charger

"The multi-talented Family RockStar provides an enormous 5.4 Amp total charging power across four USB ports. That's enough power to charge two tablets and two smartphones, all at the same time. Any port can charge any device thanks to an intelligent smartchip, which recognizes the connected device automatically. For tablets that means optimal charging at 2.4 Amps. Wall-mountable and boasting a ten foot cable for convenient placement, this charging hero will make power struggles at home a thing of the past." – LAZADA: Belkin PH by MACPOWER.-
Belkin Micro USB Cable with lightning

"One cable to charge multiple devicescharge and sync your micro-usb devices as well as lightning connector devices using just one cable. Simply plug the usb end directly into any usb port to charge and sync rapidly and safely." – LAZADA: Belkin PH by MACPOWER
Belkin Mixit Lightning to USB Keychain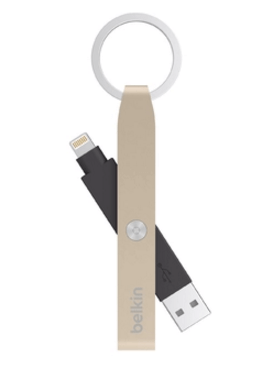 "Being prepared for anything should complement your personal style, not compromise it. The MIXIT↑ Lightning-to-USB Keychain puts your charger cable in your pocket or on your keychain, so wherever you go, it goes with you. At work or on the go, this discreet accessory means you can charge up and share photos, whenever you want." – LAZADA: Belkin PH by MACPOWER
Belkin Road Rockstar 4 Port Family Charger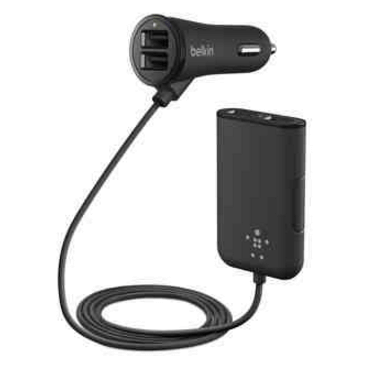 "Charging is no longer limited to the front seat with the Road Rockstar. Designed with a 6ft cable, and 4 USB ports, you can seamlessly charge 4 devices simultaneously while on the go. 2 front seat USB ports charge smartphones at optimum speeds with shared 2.4A, while the extendable hub allows backseat passengers to charge 2 tablets simultaneously at 2.4A per port, perfect for watching movies on long road trips." –LAZADA: Belkin PH by MACPOWER
Belkin Mini Surge Protector with USB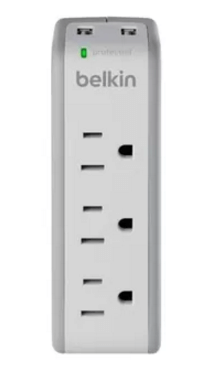 "Superior power protection from damaging voltage fluctuations, surges, and spikes. 2 powered USB ports for charging your digital cameras, smartphones, MP3 players, and portable hard drives. Wall-mountable for 3 extra AC outlets without extra cords. 360-degree rotating plug with 4 locking positions for a compact, lightweight design. Damage-resistant housing protects circuits from fire, impact or rust, and prevents dents and scratches" – LAZADA: Belkin by MACPOWER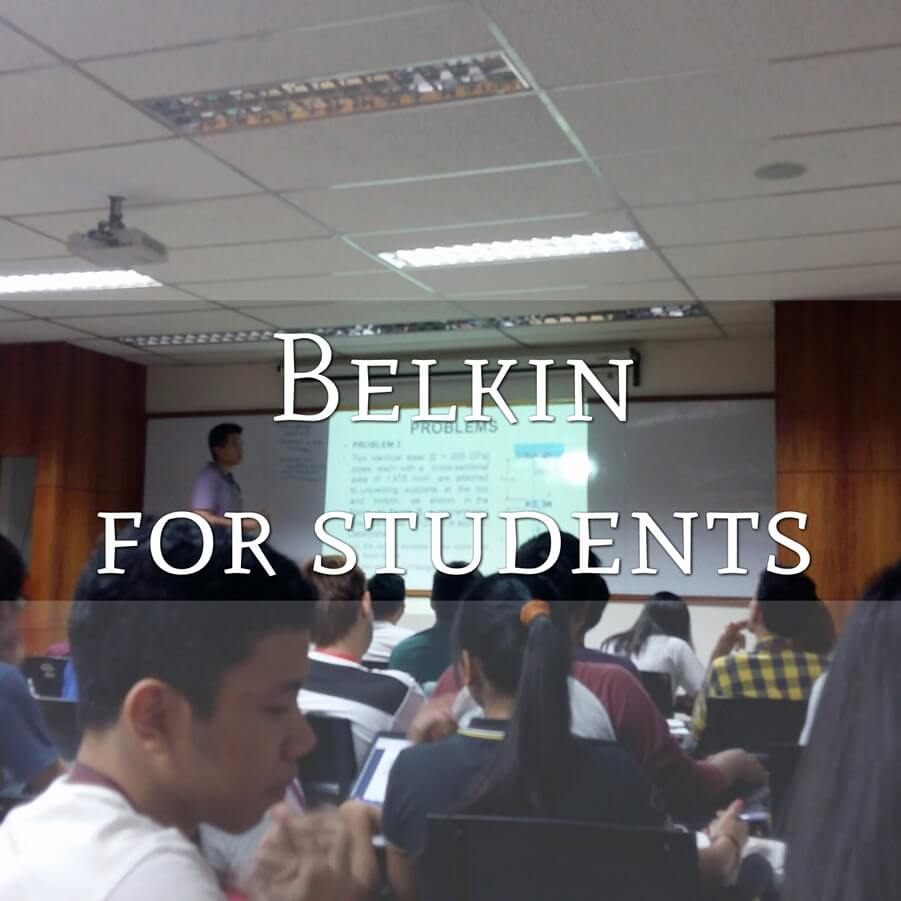 Belkin for students
Charging on-the-go
OK wait! I don't want to be a hypocrite. Whenever I don't feel like listening to my professor, I always use my phone to survive my class just. Also while waiting for my next class, using my phone always helped fight boredom. Taking pictures like professors' board discussion, classmates' notes and even those candid photos of my friends doing stupid things while in school. Charging my phone with Belkin Family Rockstar 4 Port USB Charger will really help me to gain access to my phone for the day and continue taking photos of my friends' funny moments and use them for blackmailing. LOL
Keeping your files safe and handy
Student are always on-the-go, carrying their school works in a soft-copy form through USB. It would be a very smart to have this fashionable Belkin Mixit Lightning to USB Keychain . Yes! A multi-functional USB in a form of keychain. You can charge your phone and transfer files through this little USB-slash-keychain.
Files transfer
Getting those photos taken from your classmate's notes and open it on your laptop by using Belkin Micro USB Cable would really help you jump start your study habit. You can transfer your downloaded files from your mobiles phones or iPad to your laptop seamlessly.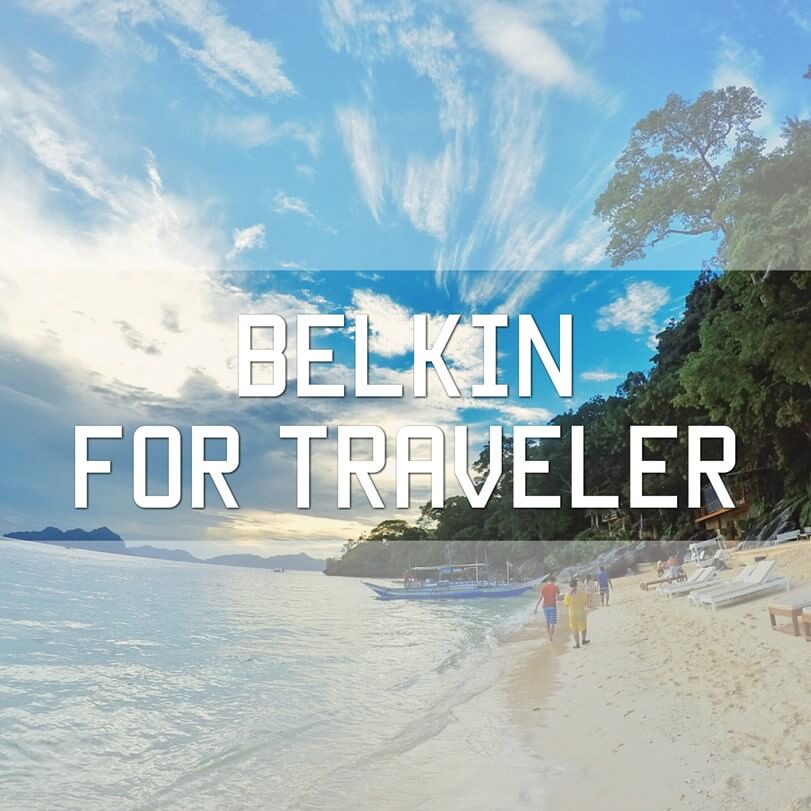 Belkin for travelers
Juice up anywhere
One down side in staying in hotels or hostels, is the number of outlets in the room. I love spending the night in hostels whenever I travel, but they usually have 2 allotted power outlets for you. Bringing an extension like Belkin Mini Surge Protector with USB on this kind of trip will maximize your charging time and also your gadget usage.

Roadtripping
Family roadtrip or even barkada out-of-town trip would be fun if you keep your friends on the loop by posting updates on your social media platform accounts. Charge up using Belkin Road Rockstar 4 Port Family Charger and continue using your gadgets while you're on your way to your destination.

BELKINS
Like their FB Page
Visit their Lazada Store
For centuries patients have tried sundry herbal supplements for ED – the repeated disability to get an erection firm enough for sexual intercourse. One recent study found that ED affects 140 million men worldwide. If you're concerned about erectile problem, you have to study about how much does levitra cost. Is it possible to prevent ED? Occasionally people are looking for remedies to determination sexual health problem. When you buy medicaments like Cialis you should ask your pharmacist about levitra cost per pill. Several companies describe it as levitra prices. However, you must check with your doctor to see whether one of these remedies is a suitable choice for you. Additionally most side effects vary depending on the patient's diseaseage and other factors.