My overnight stay in Vigan I manage to visit 5 different food store in Vigan, these are Café Leona, Kusina Felicitas, Irene's Vigan Empanada, Tongsons Royal Bibingka and Coffee Break Vigan. I really want to try other cafés and restaurant but time didn't permit me and of course budget scarcity. LOL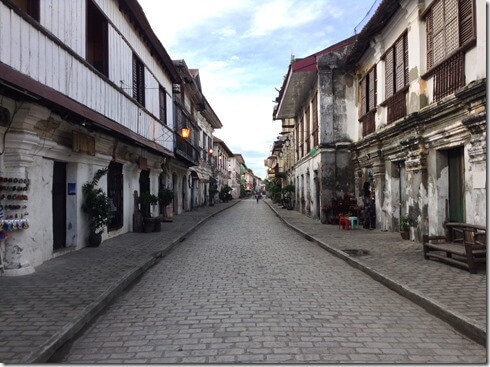 ---
Café Leona
On my first day in Vigan, I arrived late in the after. After arriving at the hotel, I took a nap because of the almost 5 hours of bus ride from La Union to Vigan. I woke up around 6PM and its time for my dinner. I remembered Café Leona when we first visited Vigan 5 years ago with my family, so I think why not try this again and be the first food store on my list. Café Leona is 2 to 3 minutes walk from my hotel, My Vigan Home Hotel.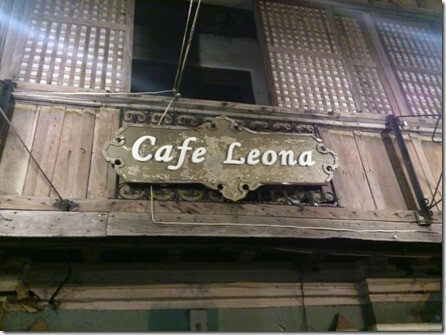 The ambiance in this store is very old-world Vigan house, rusty but charming. 5 years ago the table clothe they used was still the same design they're using today, I remember it because the design was something like my sister's uniform when she was in elementary. The walls looks very old and unpolished that gives the old charm vibes of the café.
I ordered Morcon (190php) for my dinner and Café Leona fried rice (75php). I tried Morcon because I don't know it, I just heard it somewhere until I saw it served on my table. It looks like embutido, I actually don't know the difference between the two but I think Morcon does have hard boiled eggs. I don't know. haha! But the Café Leona fried rice was good but a bit pricey. The Morcon dish is to share for 2-3 person and since I 'm alone I didn't get to finish it all because the serving was so big.
The next day I returned to Café Leona for lunch, I tried their All Vigan Specialty Platter. The platter has pinakbet, bagnet, vigan longganisa and half daing na bangus. If you like to taste Vigan's speicalty this platter is for you. It's very affordable because it's just 175php and you already have 4 different viands. Mind you, they all taste good.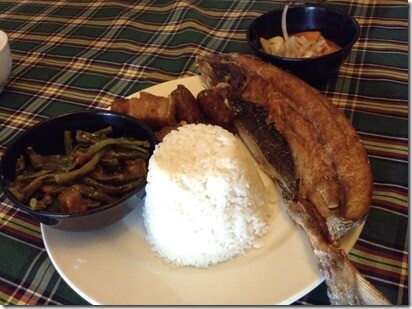 Café Leona is a must visit restaurant in Vigan. Even the staff of the hotel where I stay says that I should visit Café Leona to complete my Vigan experience. I'm a satisfied customer of this old restaurant. And oh they also serve Japanese and Italian dishes, I didn't try it tho because I want to taste their specialties. They also have ihawan at the outside of their restaurant during the night, so if you want a heavy midnight snack why not try their ihaw ihaw.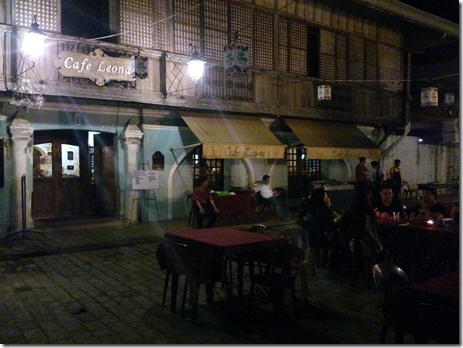 ---
Coffee Break Vigan
Just beside the famous Calle Crisologo, a coffee shop named Coffee Break Vigan. It is a cute little 2-story coffee shop. They sell pastries, espresso, frappuccino, and iced coffee. One more thing that made me try the shop other than the craving for a frap, is the WiFi connection its free! So yea I grabbed it. I tried Butterscotch frap because their Rice Coffee is not available, sayang! It would be my first time to try a coffee made from rice.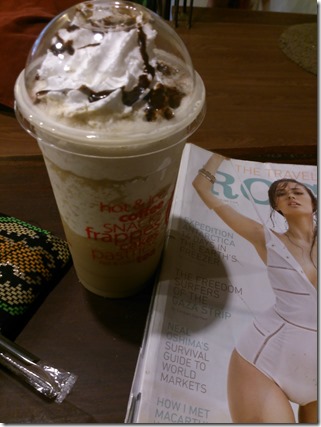 ---
Kusina Felicitas
Kusina Felicitas is located inside of Grandpa's Inn. It is Grandpa's Inn signature restaurant, they also have Café Uno and Uno Grille. The place was originally an old Vigan house just transformed into an inn. It's very cozy. I ate my breakfast here. The food was good and its cheap. I ordered Vigan longganisa and egg with brewed coffee. oh di ba may pa kape pa?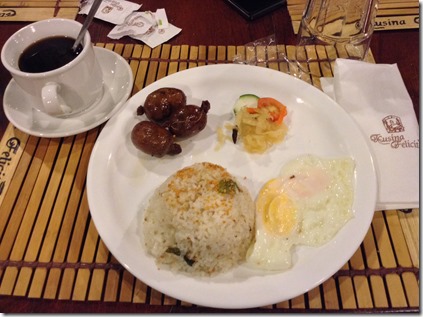 ---
I asked a kutsero where can I buy an authentic Vigan empanada then he recommended Irene's Vigan empanada along Calle Crisologo. He said that it is the best Vigan empanada in the city. I've taste a Vigan empanada in a food bazaar and I didn't like it but Irene's was so good that made me ordered 2 just for me. I think that's what a Vigan empanada (35php) should taste. Perfect siya pag may vinegar. To complete your Vigan experience you should try this empanada.
---
Tongson' s Royal Bibingka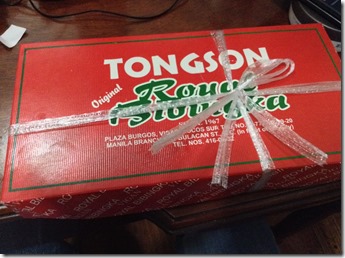 '
This is a perfect pasalubong! It is located beside Café Leona. For just 70php for 8 pcs of Royal Bibingka, it taste different from the bibingka I usually tasted in the metro. It's sticky and it has the same texture of cassava cake. I don't know why pero muntik na sya mag cassava cake but one thing for sure it taste good and only in Vigan. I think its Vigan's take on bibingka.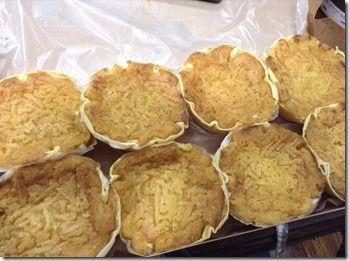 ---
This is the summary of my 2 day foodtrip in Vigan. It was fun, I enjoyed Vigan food. Their food made Vigan more special, you can enjoy the history while munching and devouring authentic Vigan dishes.Very Pinoy!!