After eating dinner at Café Leona, I decided to walked through the well lit street of Calle Crisologo. The street looks like a part of Jose Rizal movie or any movie that shows the authentic, Spanish-era-like street. Night is the perfect time to take a photo of the old charm of Calle Crisologo because the souvenir shops are close.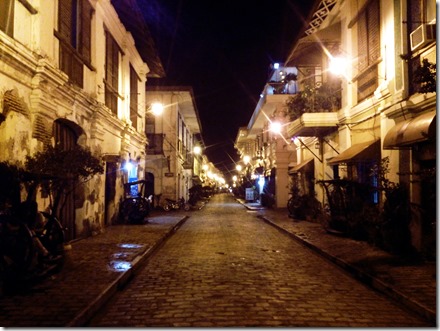 Then I saw Coffee Break Vigan, after that I decided to walk within the city to explore the city through the night. It's safe to walk during the night in the city so don't worry. You should try this trip and see the dramatic in yellow lights structures in Vigan. As they say a photo speaks a thousand words, so let the photo speak for themselves. Here are my photo during my night trolling at Vigan city.
At dahil makapal ang muka ko, I asked a stranger to took a photo of me sitting to that cute chair. Down side of traveling solo less touristey photos panay selfie lang.