2014 First Climb at Mt. Cristobal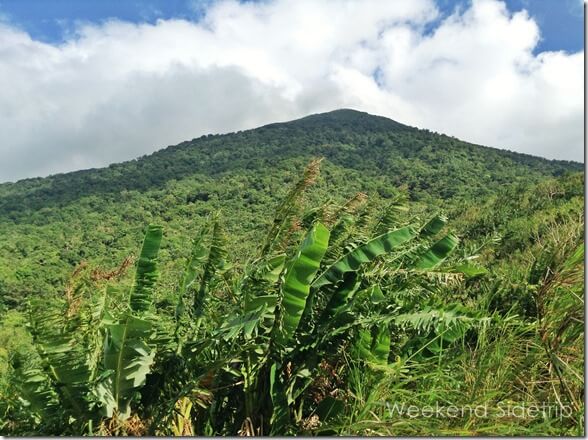 My organization started the year by climbing this mountain, Mt. Cristobal. I always hear the fuzz about this mountain that it is haunted, that it was called as the "Devil's mountain" because there's something maleficent going on there. I, for one don't believe in such, to see is to believe yea? So I joined them to prove something.
It turns out that this mountain was something we didn't expect. It was Wednesday night when we leave our school, right after all the participants' class was ended, we packed our bags and head off to JAC bus terminal in Buendia. It was 8pm when we left Manila and we arrived at Dolores, Quezon around 10pm. We rode a chartered jeep that will lead us to the jump-off. After an hour of jeepney ride, we reached the end point where the jeep can drive us. We had to walk/trek on a cemented road to reach the jump-off. It was full on trekking experience and we hadn't reached the jump-off. I really hate trekking on a cemented road.
We reached a house where we had dinner, and packed up our things and ready ourselves to climb the mountain. After a prayer and some stretching. We started the trek. The first phase of the trail to the campsite of Mt. Cristobal was a full on assault. A consecutive trail that's so steep. We had to climb slowly because we're so many at the group so we have to consider that pacing of each participants. This climb was all root climbing. It's was a bit challenging but I like it that way. Good thing the guide is not giving us false hope whenever we ask him how far are we from the campsite because that will add on to the exhaustion of the group.
Just like any other group who visited Mt. Cristobal, they also do night trekking because it added DAW on the adventure and thrill because of its reputation that it is DAW the Devil's mountain. I have to break it to you guys, it's not the Devil's mountain maybe a Devil wouldn't dare to climb that mountain because they'll just tire themselves to go up there. I already did the chant they did in Feng Shui that goes something like this; "Espiritu, espiritu, andyan ka na baaaaa? Espiritu, espiritu magparamdam ka sa amin!!!". I guess they don't respond when they are called Espiritu, too jologs DAW.
Mt. Cristobal's trail reminds me of the mountain Tabeyoc in Benguet, only Mt. Tabeyoc is waaaay mossier than Mt. Cristobal.
After 4.5hrs of trekking we finally reached the campsite. No one reminds me of food so I just slept after we pitch the tent and changed our clothes. One thing tho, you have to bring your jackets with you because it's so cold. We just had 3 hours of sleep, after that we had our breakfast.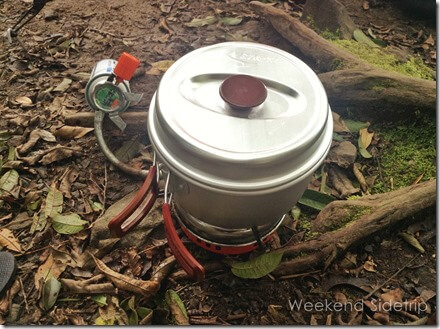 While preparing our things and unpitching our tent. We had a small socials. Talking about the trek. All I hear was that they found the trail challenging because there's no flat surface along the trail. I was waiting for the mumu experience, maybe the trail was very remarkable that they forgot about the myths about the place.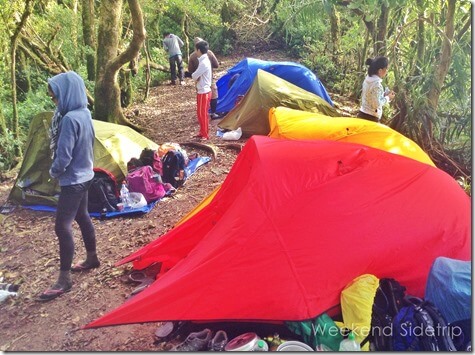 The exit point we chose was in San Pablo and the guide told us to pack our things fast because the trail to San Pablo exit will take us 6-7hrs. Right away we started the trail down the mountain. After some minutes we reached the summit/viewdeck of Cristobal. It was breathtaking. You can see the 7 lakes from up there and the neighboring mountain of Mt. Cristobal which are; Batulao, Malarayat Range, Maculot, Makiling and Banahaw.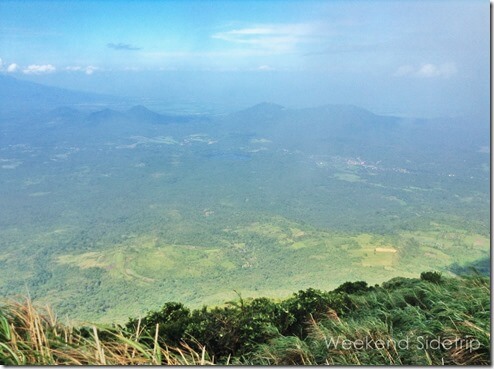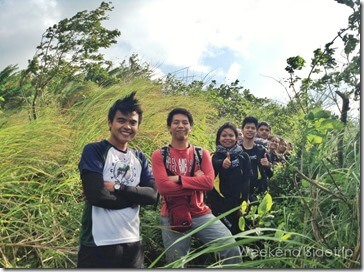 I must say, the trail to San Pablo exit was way harder than the trail we took when we're ascending the mountain. It was hard because the trail is very direct descend. I asked the guide if there's a group where they ascend the mountain using that trail and he said yes. He told us that the group got mad at the organizer who picked that trail. You just have to take care so that you will not slip off of the trail.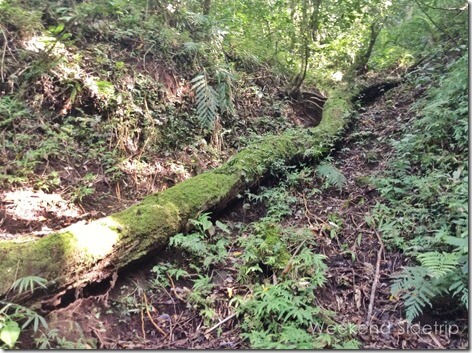 After some hours of trekking we reached the bottom part of the mountain where that trails start to gradually decline its slope. So had to chill down the mountain for a bit because we're still far from the exit point. You can see wild berries along the trail together with the coffee bean and some coconut trees. The guide told us that they also have Alamid coffee in their place, that explains the coffee bean everywhere.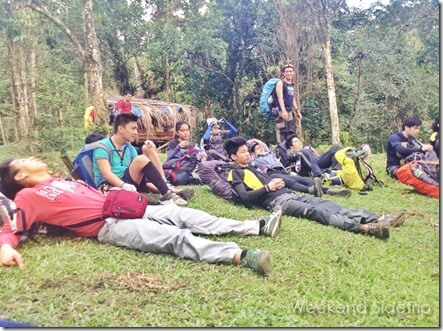 After hours of trekking and some stories were opened because of our madaldal guide, we finally reached the San Pablo exit point. There's a mini water source where you can take a bath. This climb turns out to be the longest dayhike trip I had. After we packed our things and freshen up. We rode the jeep we hired before to bring us to San Pablo city proper. We had dinner at Unimart then rode a bus to Manila.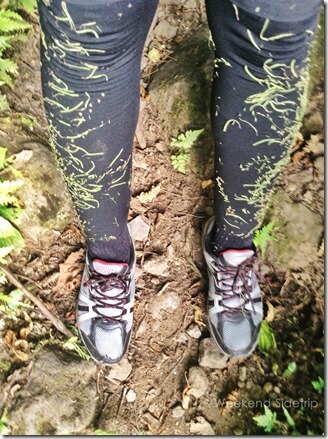 Thanks World Balance for the Boost Up shoes.