Azalea Residences: Tradisyon Restaurant and 8 Degrees Lounge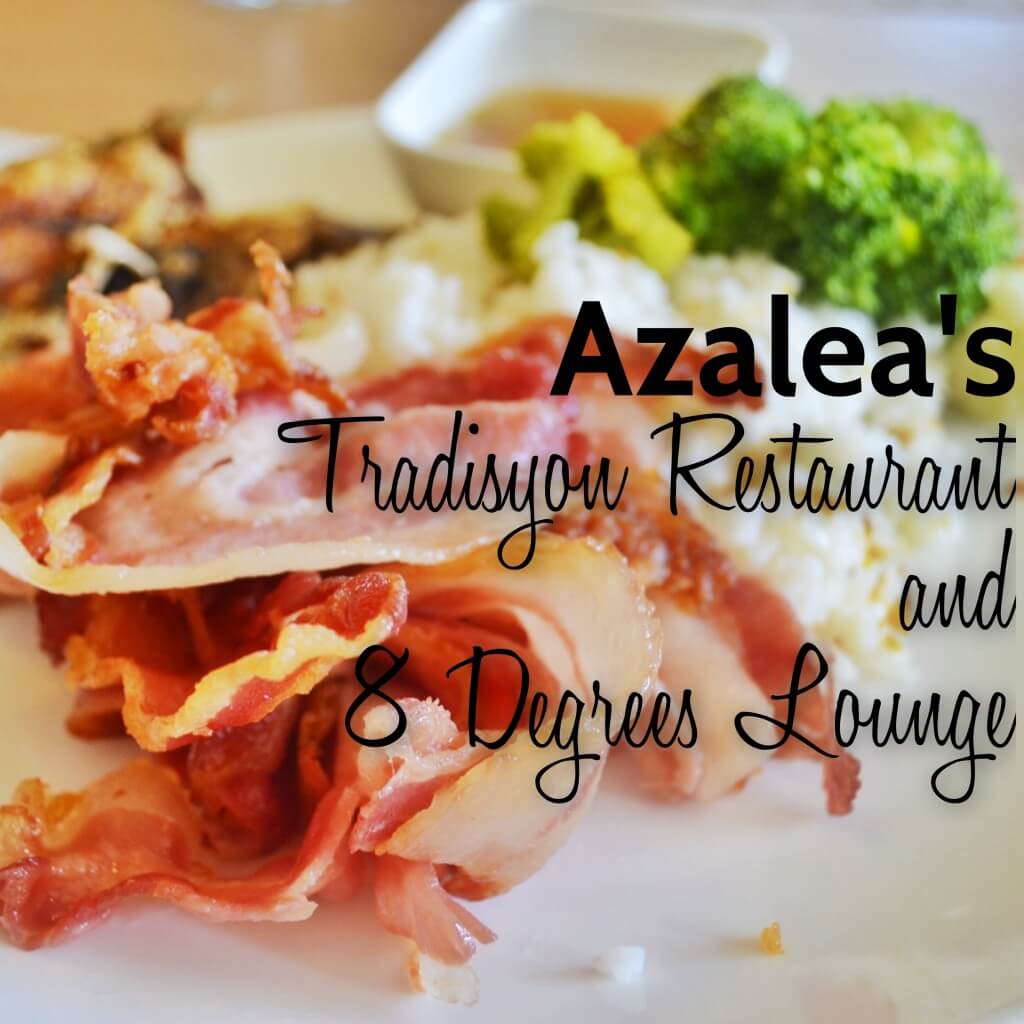 I love having buffet breakfast whenever I stay in a hotel. I know it ruins everyone's diet, but hey, I give exemptions and considerations. So yea! I eat and devour everything in Azalea's in-house restaurant which is Tradisyon Pinoy Comfort Food. After that we shared stories in 8 Degrees Lounge over a delicious cup of coffee. They offer coffee, tea, chocolate, and also liquor. Food trip in Azalea Residences is so much fun. Super delicious food in Baguio's holiday haven.
Tradisyon Pinoy Comfort Food

Tradisyon is an in-house restaurant in Azalea. It serves a wide range of cuisine that will surely enjoyed by your family. The hotel offers complimentary breakfast, which I really love. I love how they serve Baguio Longganissa during breakfast. You can customized your omelette, and ask for brewed coffee or hot chocolate. There's a whole tray of bacon on their buffet, which I really love. Azalea also offers themed buffet. We tried the Pizza Pasta Buffet and Hot Pot. I really love their Hot Pot package. There are a lot of ingredients that you can enjoy and that's unlimited.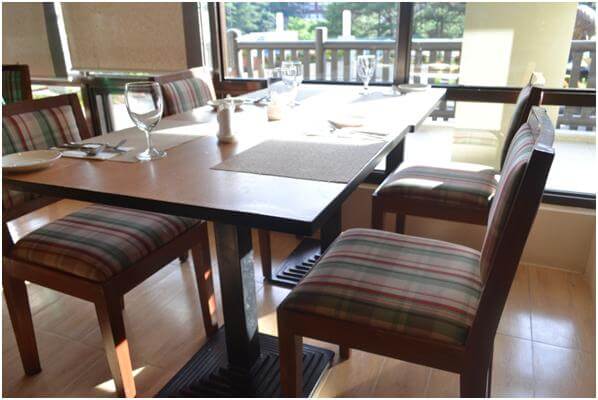 The colour of their restaurant is very festive.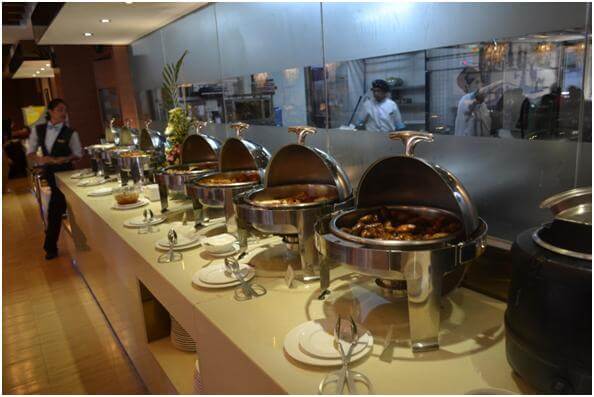 Main Entree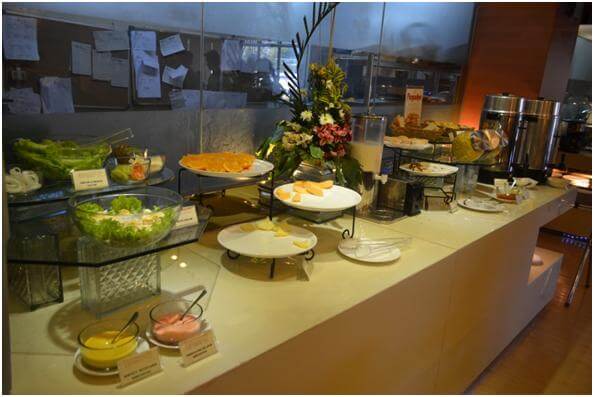 Salad and Dessert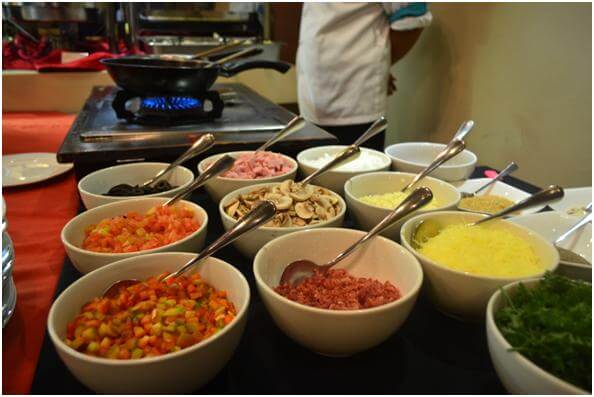 You can also customize your omelette.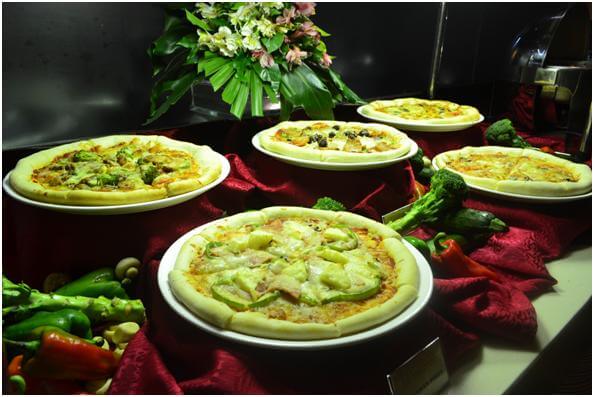 Pizza!!!!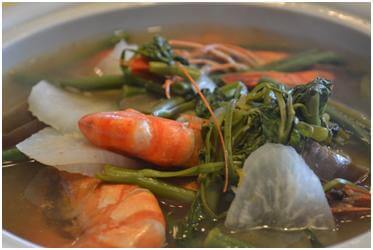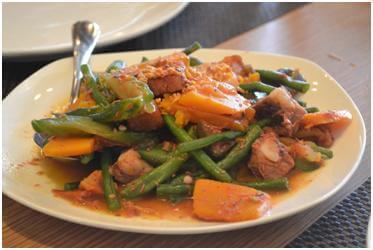 Sinigang na hipon and Pinakbet na bet-na-bet!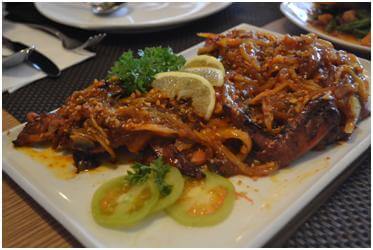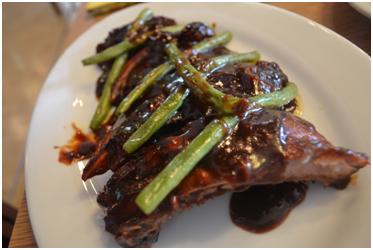 Sarap ng spicy Korean chicken (yes! Fan ako ng Korean food) and Spare ribs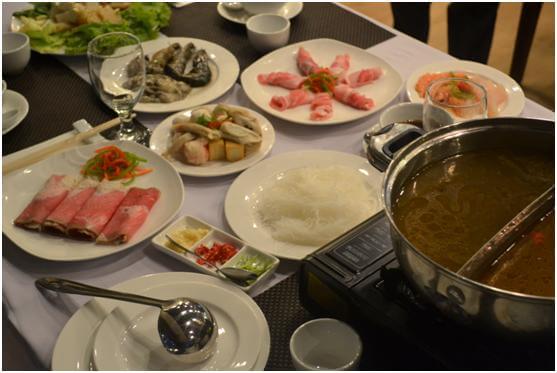 Good thing the chef helped us make our hot pot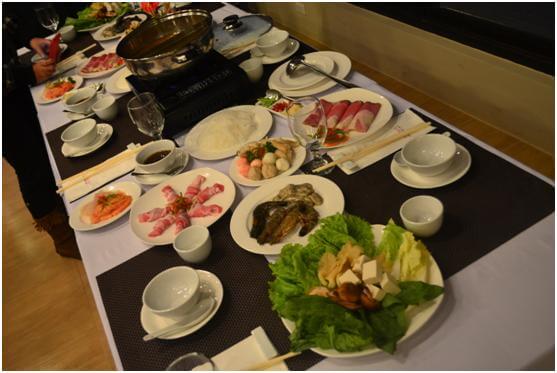 Hot Pot: Unlimited regular and spicy soup broth, beef & pork meat, chicken balls, Basa fish fillet, fresh shucked oyrster, tofu cubes, fish balls, pork dumplings, Baguio pechay leaf lettuce, kang kong, oyster mushrooms, rice vermicelli, & egg noodles, and steamed rice

Brunch buffet (every Friday to Sunday) from 11 am to 3 pm for Php 350 per person.
Mongolian Buffet dinner (every Thursday night) for Php180 per person.
Hot Pot night (every Friday night) for Php 395 per person.
Pizza Pasta buffet (every Saturday night) for Php 350 per person.
8 Degrees Lounge

I really love coffee. That's something I can't change, first thing in the morning is a nice warm big mug of coffee will jumpstart my day. Azalea is using Malongo coffee, Harney and Sons tea and Monbana chocolate. They really have a cozy place just adjacent to the hotel's lobby. I love their strawberries dipped in chocolates and soft chocolate cookies, really perfect for your coffee.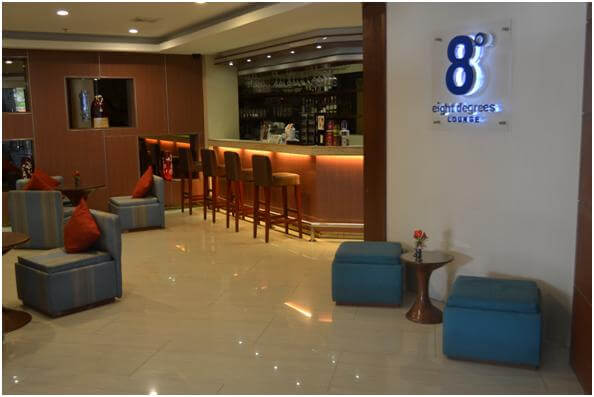 8 Degrees Lounge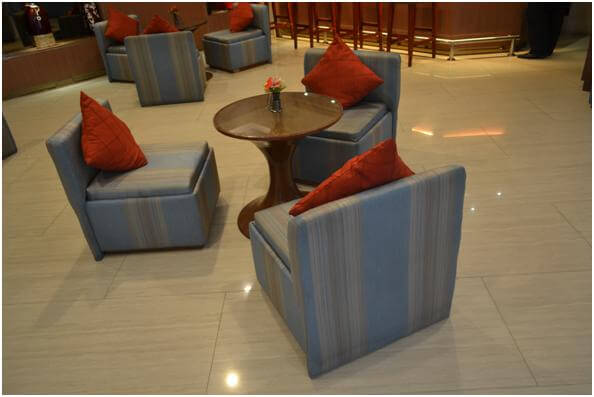 Cute chairs!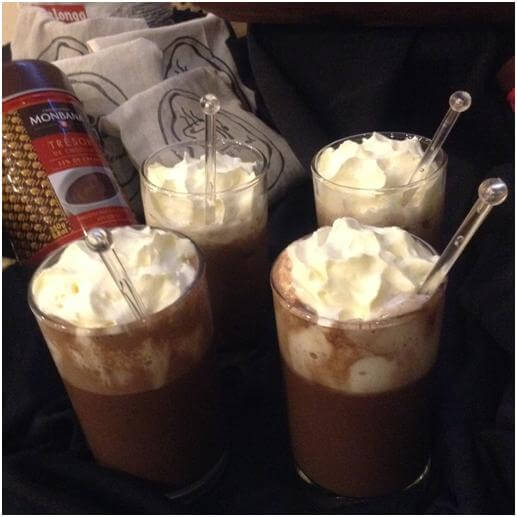 Mocha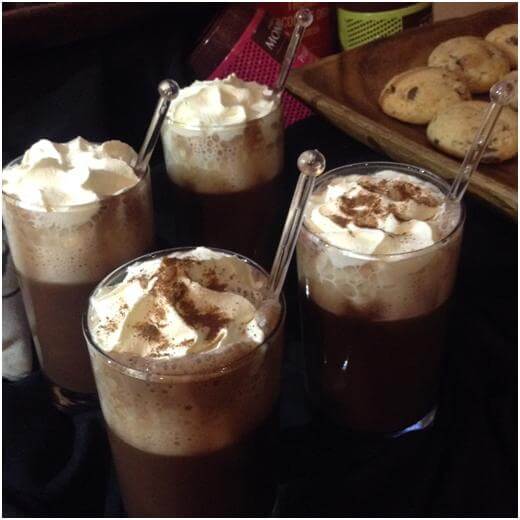 Chocolate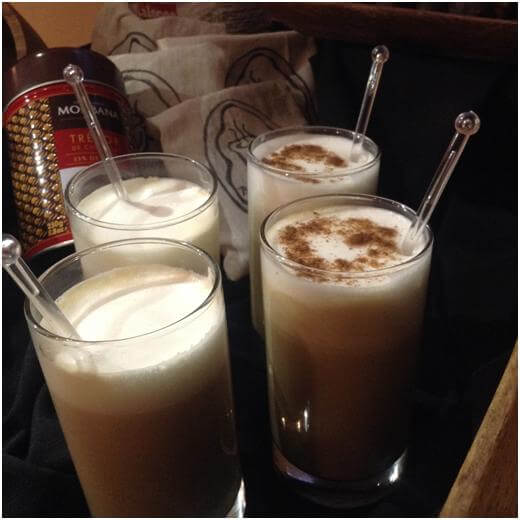 Latte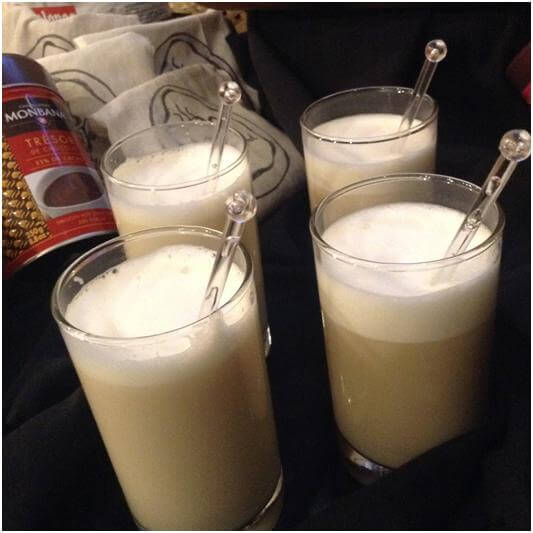 Early Grey Tea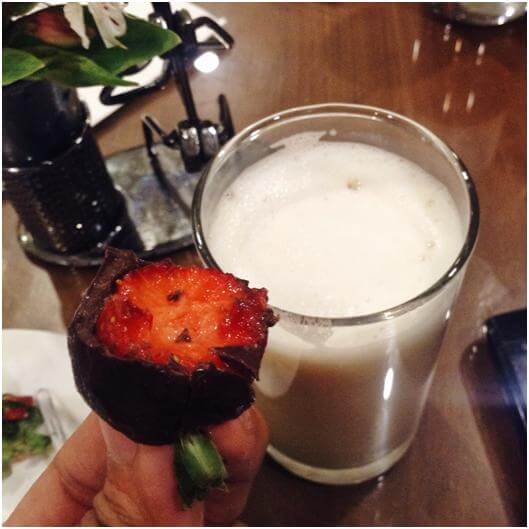 Perfect partner!

AZALEA RESIDENCES SERIES

Azalea Residences: Baguio's Holiday Haven
Azalea: Tradisyon Restaurant and 8 Degrees Lounge

Azalea Hotels and Residences
Leonard Wood Loop, Brgy. M. Roxas, 2600 Baguio City Philippines
www.azalea.com.ph
reservations@azalea.com.ph
Manila Central Sales & Reservations:
+63 2 4501151 / +63 2 4501584 / +63 2 4508753 +63 5794890
+63 2 579 4894 0917 861 1641 / 0919 994 4140
Baguio Reservations: +63 74 424 8710 / +63 74 424 8711 / +63 74 424 8716
Facebook: Azalea Residences Baguio City
Twitter: @AzaleaResidence
Intagram: @AzaleaBaguio