Coolest activity in Boracay: Boracay Pubcrawl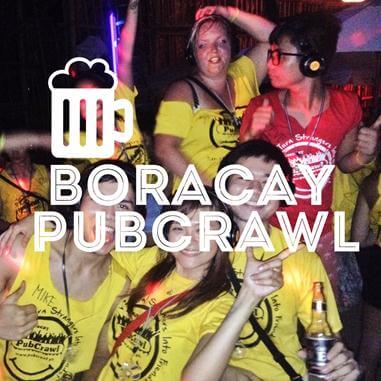 I have been hearing a lot of buzz about Boracay Pubcrawl from my friends who visited Boracay. It got me curious to how fun is pubcrawling in Boracay. Not that I had pubcrawling experience in other place. But hey, walking from club to club, on a sandy beach with alcohol, isn't something I'd do especially I have low alcohol tolerance level. I told myself; why not give it a try. So when I visited Boracay recently, the first activity that I booked is this. Never thought that it would be that fun, no not fun. Fun couldn't satisfy how I felt that night. IT WAS AN EPIC NIGHT!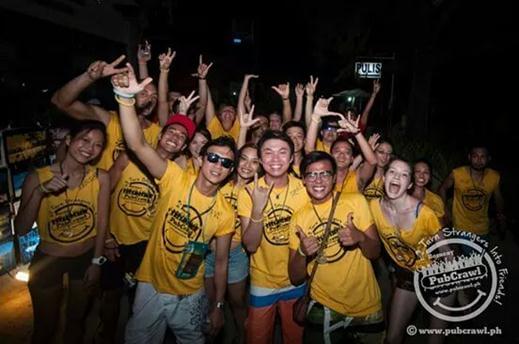 YES! Epic! Partying and drinking at the coolest beach in the Philippines with Boracay Pubcrawl is really something that everyone should try. Meeting new friends while partying in Boracay is just the awesome-est. Boracay Pubcrawl was found last Jan 2012 and now it is recognized as the top activities in Boracay by TripAdvisor.
TOO SHY TO MAKE FRIENDS? Not a problem! The ringleaders (the one who's wearing red shirts) will obliged you to talk to a stranger and make friends. No room for excuses. It's really easy to make friends with a crowd like Boracay Pubcrawl. They'll be conducting games and other activities that you'll enjoy because the price is "FREEEEE SHOTSSSS!".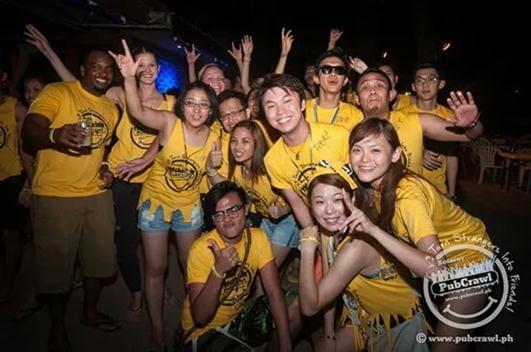 BORACAY PUBCRAWL:

BPC awesome Yellow shirt
Shot glass with ID Strap
Free shooters in every bar/club
BPC baller
5 bars/clubs
Exclusive discounts for beers or any drinks
Instant friends! YES!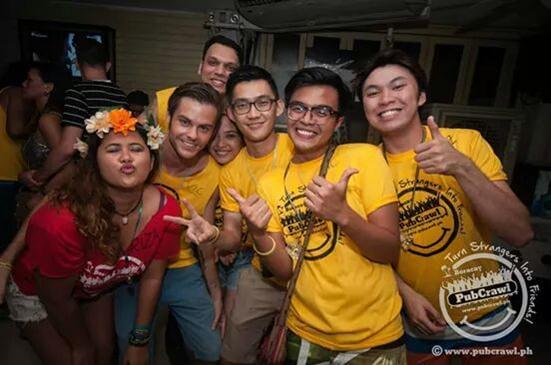 I must say my Boracay highlight was the epic night I was pubcrawling. It was really fun, gained new friends from Marikina to Denmark. How's that FACEBOOK! Got friends from London, New York, Malaysia, and USA. And oh! Thanks to the guys from Boracay Pubcrawl (guys in Red shirt) they're so cool and so funny! Your job is the coolest! Would love to work with you guys. I will definitely go back pubcrawling when I got to visit Boracay again.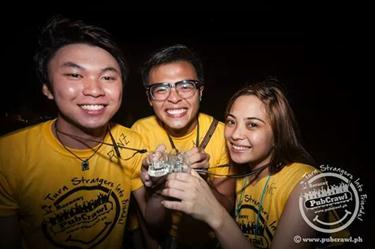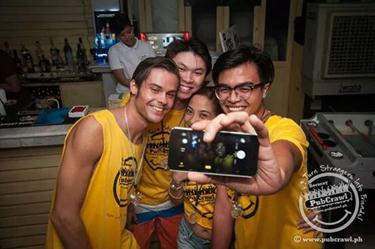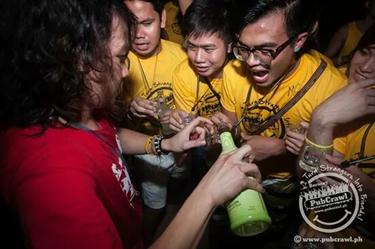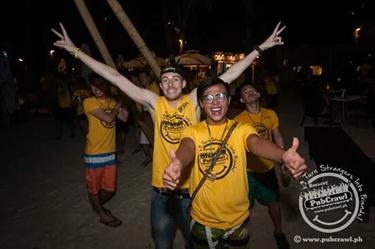 Red shirt: BORAAAAACAAAAY!
Yellow shirt: PUBCRAAAAAWL!
Boracay Pubcrawl
http://www.pubcrawl.ph/
Email: boracay@pubcrawl.ph
Mobile: +63 917 808 84 33
Facebook: FB.com/boracaypubcrawl
Twitter: @boracaypubcrawl
IG: @PubcrawlPH