Breakfast and Lunch Buffet at Five Spice Asian Bistro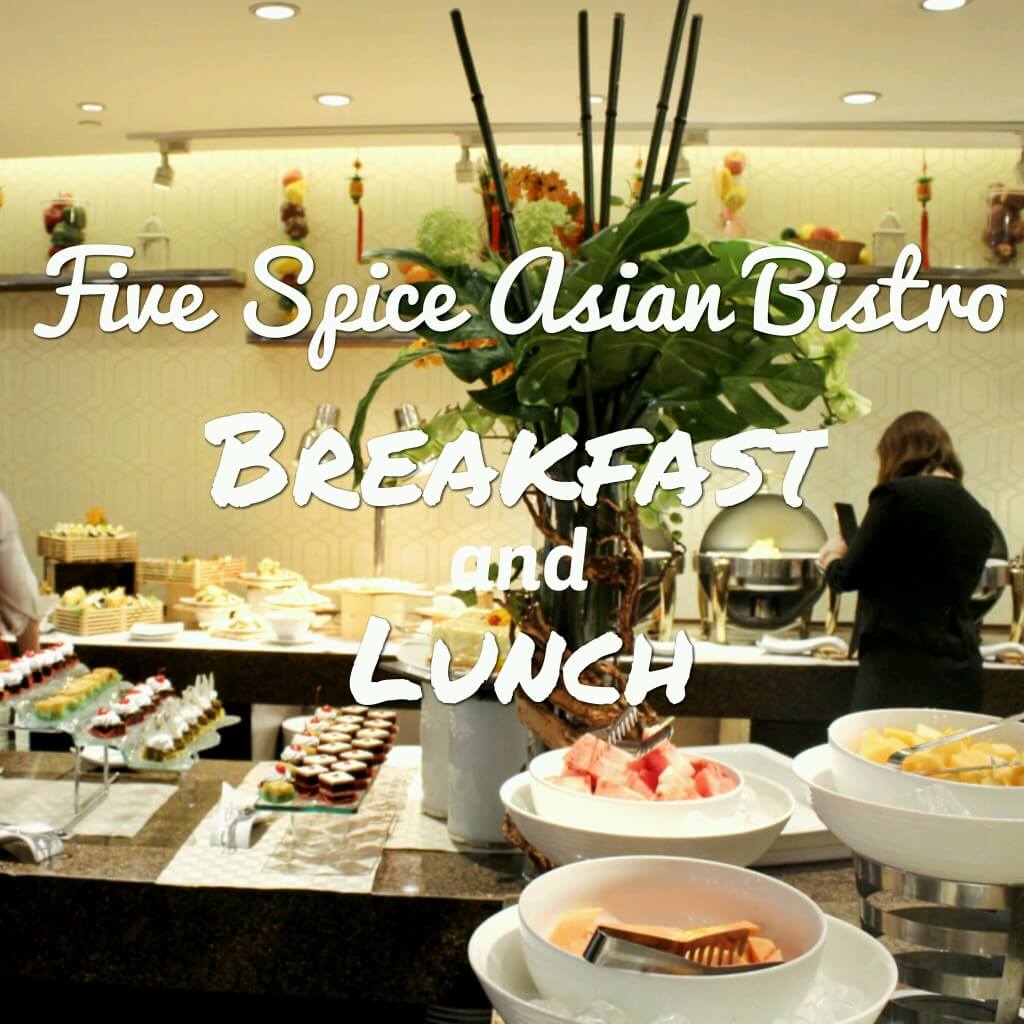 In this time of the year, people are looking for a place of relaxation and unwinding. A place, preferably, with centralized air-conditioning. This year wherein they recorded the highest temperature in Metro Manila, it's almost a must. One solution from this summer dilemma is to have a staycation. During my recent stay at Ramada Manila Central, the first international 4-star hotel in Binondo, I experienced the relaxation that I've always wanted. In addition, I've also experience the food trip that satisfies everyone's craving whenever they visit Binondo.
This Five Spice Asian Bistro located inside Ramada Manila Central is definitely the buffet haven of Binondo.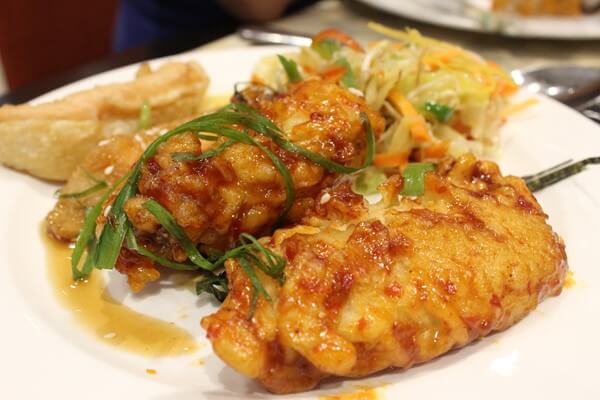 Five Spice Asian Bistro
Five Spice Asian Bistro is located at the Mezzanine floor of Ramada Manila Central. Situated at the busy streets of Ongpin and Quintin Paredes (wasn't a complete sentence, should've used a comma instead), the bistro was once called News Café —an in-house café of the hotel. After going through upgrades and accreditations, the hotel decided to change News Café entirely and open the second branch of Five Spice Asian Bistro in the Philippines. Through the hotel's effort, they've given their guests the level-up quality food that they deserve. While enjoying your food, you can adore the old photos of Chinatown, which are lined up in the wall along different wall decorations. They also produce their own pastries and are all made from the scratch, no bread mix, so you know you're getting it straight from the oven.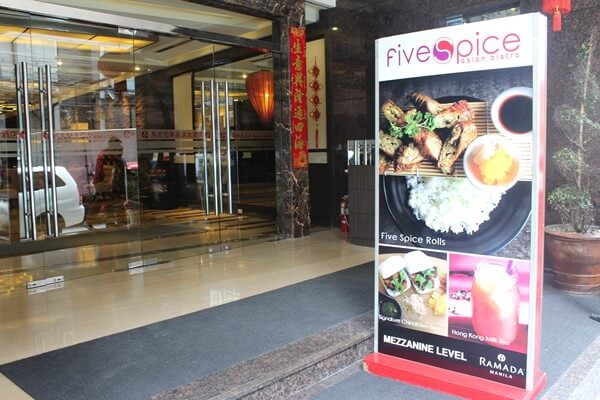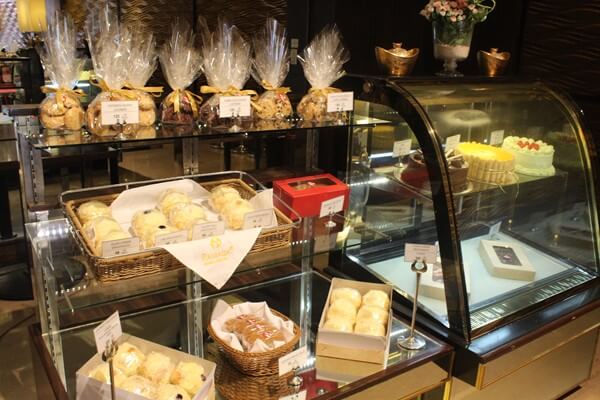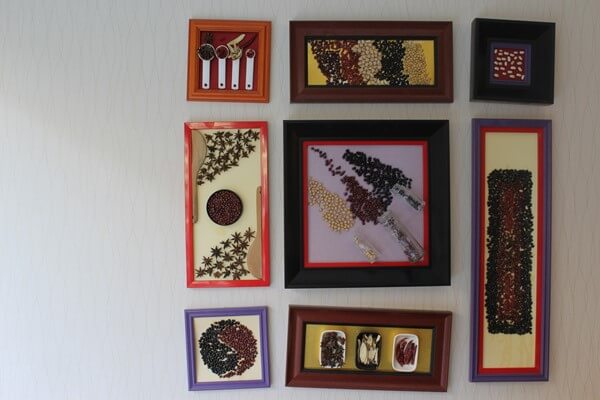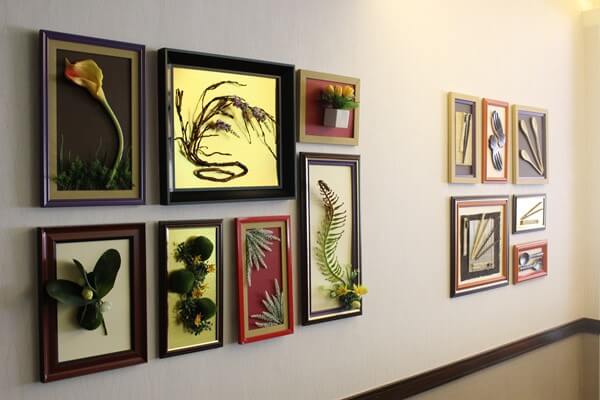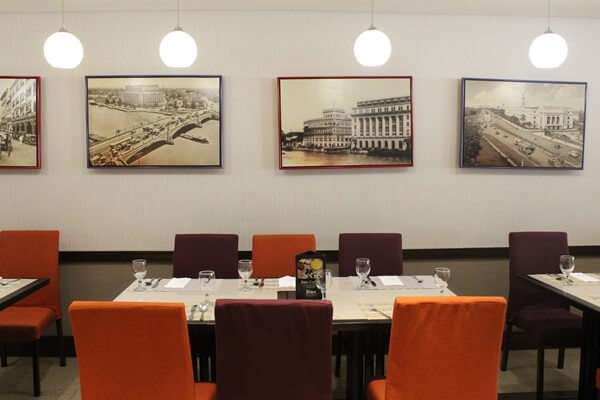 Breakfast Buffet
I stayed in Ramada Manila Central for 2 nights and I got to enjoy the breakfast buffet for 2 days! Breakfast buffets are one of my favorite joys in every staycation and Five Spice Asian Bistro's breakfast was definitely a treat. The Breakfast buffet is open from 6AM to 10 AM only so if you're a sleepy head then you better turn on your alarm before 9AM because I guarantee that you are going to enjoy the food there. In-house guests will get free breakfast for every stay but if you want to try their Breakfast Buffet without checking-in, you can avail it for only 400PHP.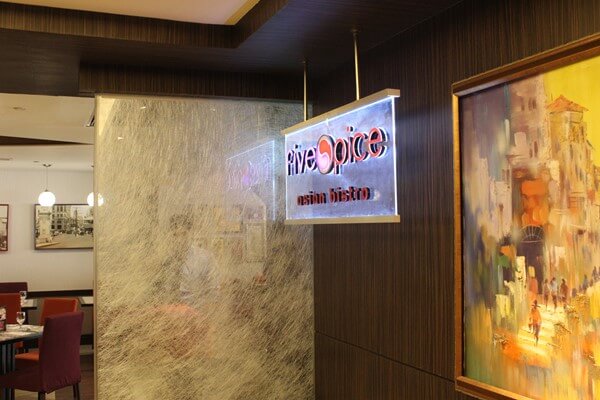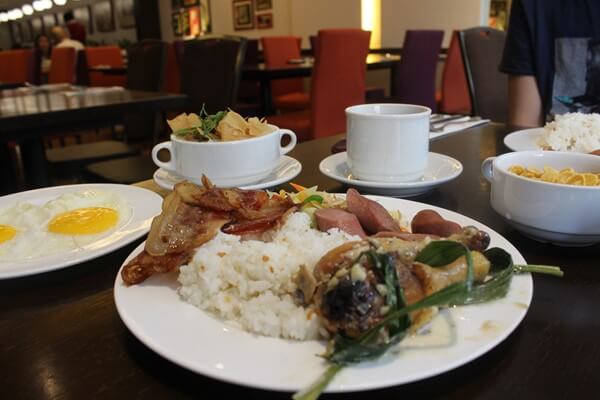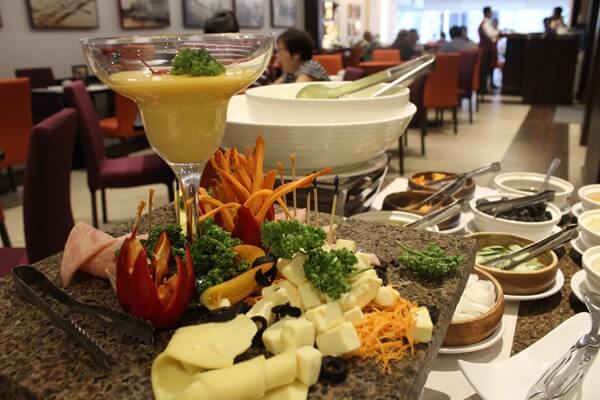 Their breakfast buffet is a variety of mixed Western and Asian dishes. They have congee area where you can put your desired fixings but they also have a corner for cereals for the kids. Assorted breads with variety of jellies and butter are available for those who are practicing a no rice diet or, perhaps, if you just really love pastries. An egg station is also available; you can choose how you want your egg be it sunny side up, soft/hard boiled egg, scrambled egg and/or omelette. Of course, Bacon would not go amiss for bacons are a breakfast must! What I love the most about Five Spice Asian Bistro's bacon was that it was baked and wasn't too greasy.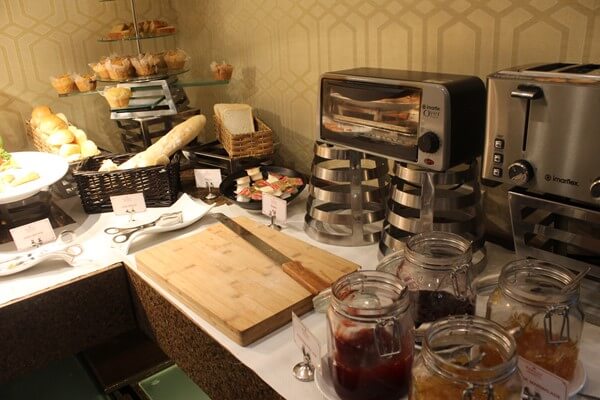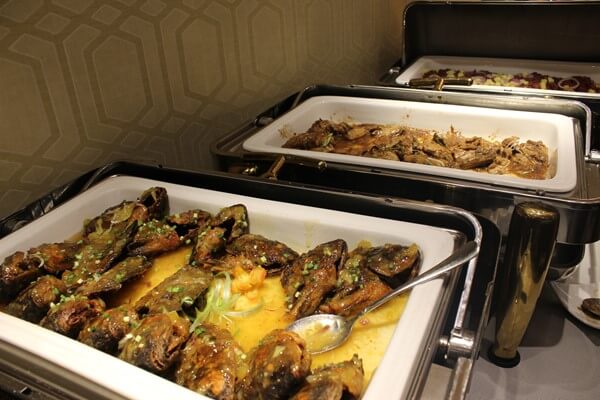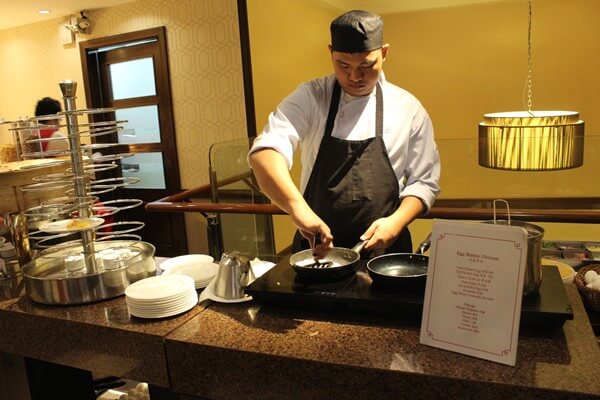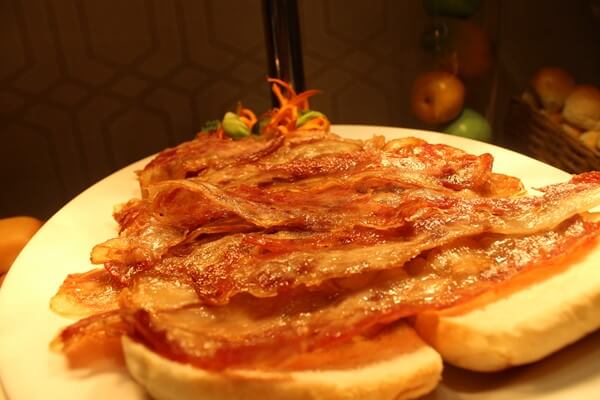 After entering the Ramada Manila Central, you'll forget that it is located at the busy streets of Chinatown and even when you see siomai and siopao in their breakfast buffet table you'll still think you're in a different place. It's very interesting to find those dishes as well for they don't usually appear in usual breakfast buffet tables. The hotel managed to authenticate the Chinese ambiance of Chinatown while managing to line up with the list of hotel in BGC, Taguig City.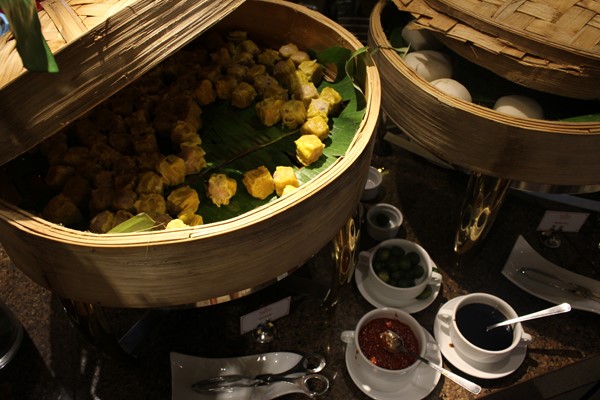 Lunch Buffet
They also have a lunch buffet which is both available for walk-in customers and in-house guests of the hotel. I got to try the lunch buffet on my last day of stay at Ramada Manila Central. Five Spice Asian Bistro is serving different themed menu for lunch buffet everyday. On Monday they serve International dishes while they serve Thai, Korean and Japanese for Tuesday. Western delicacies are their theme for Wednesday and Chinese food for Thursday while Filipino food for Friday. You can enjoy these themed lunch buffet for only 460PHP.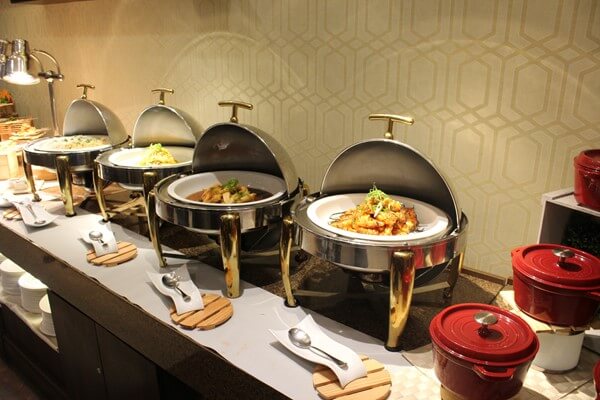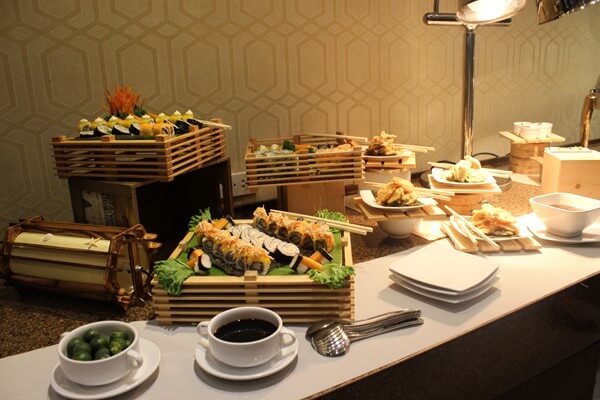 I got to try their Thai, Korean and Japanese dishes because it was a Tuesday when I went to eat. It is actually my favorite from the above list aside from Filipino food. You can expect rich flavors from this menu. You can see these wooden box with sushi and maki at the top. My favorite is California Maki! They also have breaded vegetables, which are really good.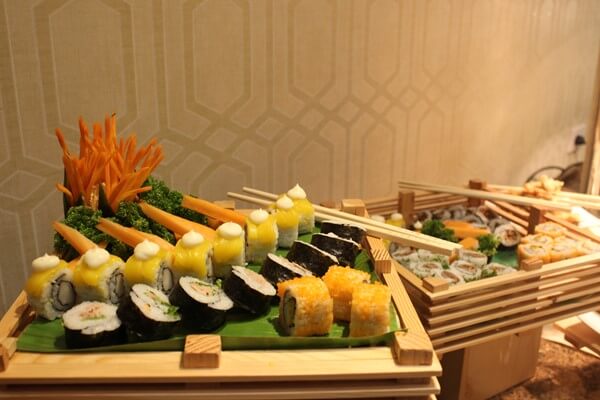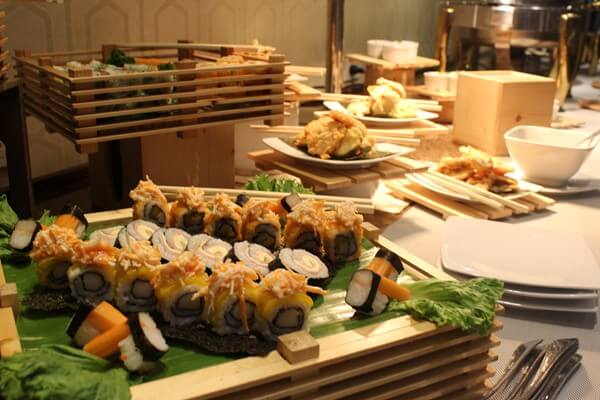 Spicy honey glazed chicken and salmon dish stood out for me. They were really good and it amazes me that with an affordable price you can already get salmon and they even have Korean beef stew in a buffet.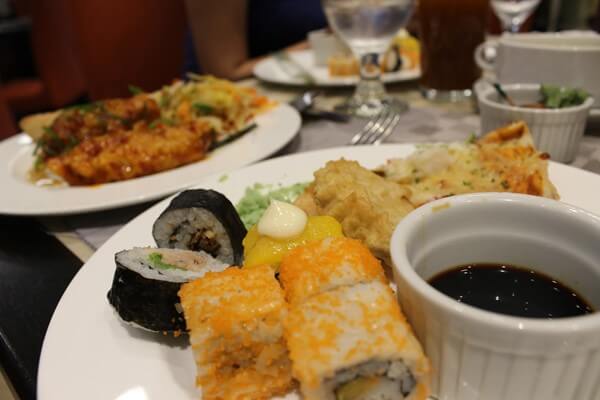 Good job to the pastry chefs for producing those baked treats! Two thumbs up to the ensaymada, it's so delicious and soft! They also prepared assorted baked treats that every guest will enjoy.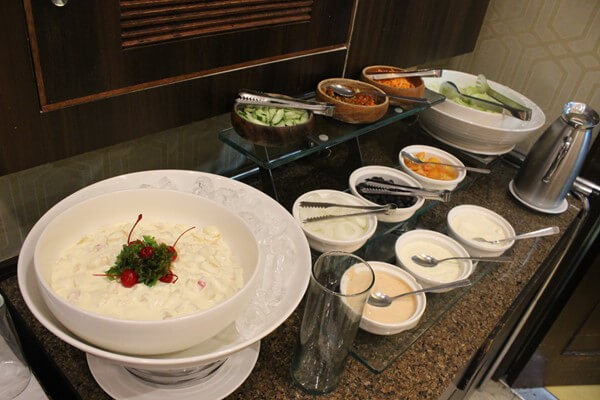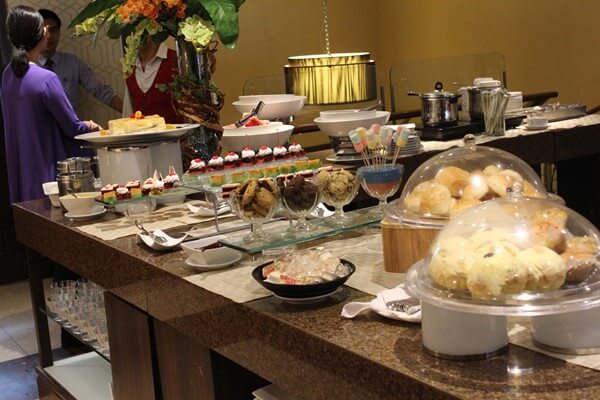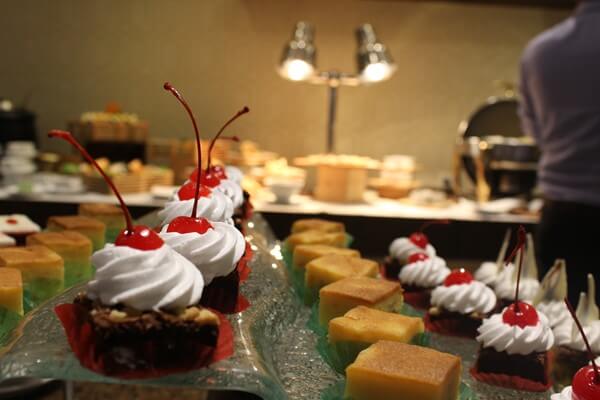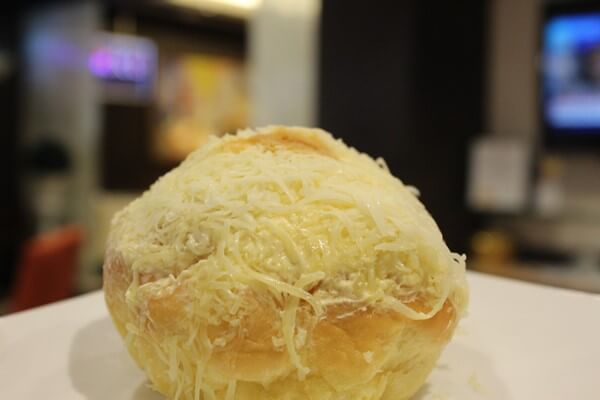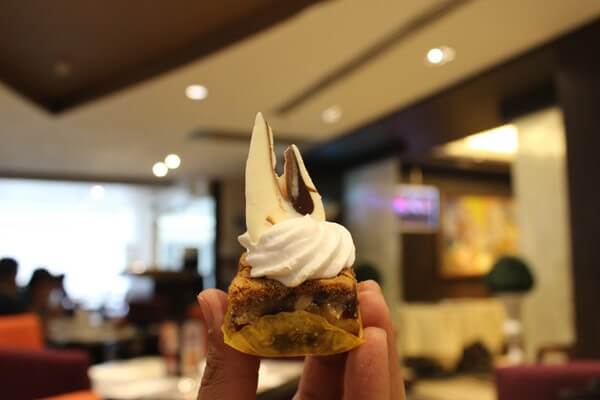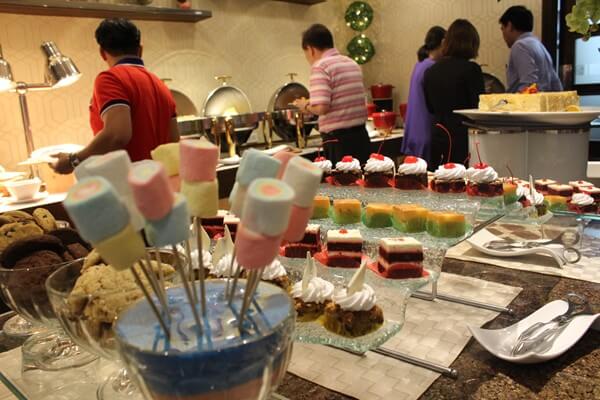 As a part of the theme, they have hot pot area. You can pick your broth and dimsum and have them cook your hot pot and wait a little and they'll serve it to you.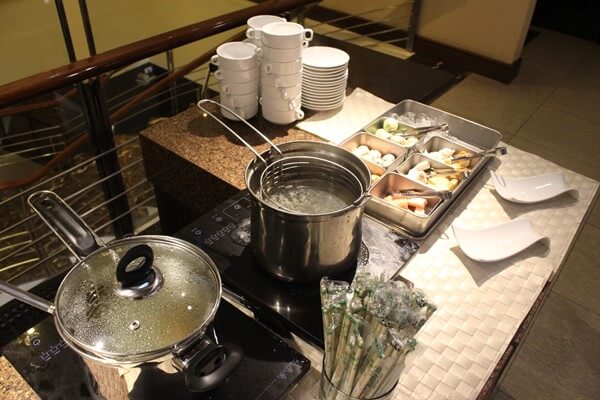 My Five Spice Asian Bistro experience at Ramada Manila Central was like a Dora The Explorer episode, in which I look for the next food to eat and my tummy is the map that guides me to my cravings. I highly recommend this place whenever you visit Binondo because there are a lot of quality and flavoursome dishes for an affordable price. Plus the hotel is a really nice place to relax and unwind.
Five Spice Asian Bistro – Ramada Manila Central
Ongpin corner Quintin Paredes St., Manila, Philippines
Phone: (02) 588-6688
Fax: (02) 354-5412
E-mail: info@ramadamanilacentral.com
Website: www.ramadamanilacentral.com
FB Page: FB.com/RamadaManilaCentral
Instagram: @RamadaManilaCentral
For centuries patients have tried sundry herbal supplements for ED – the repeated failure to get an erection firm enough for sexual intercourse. One recent study found that ED affects 140 million men worldwide. If you're concerned about erectile problem, you have to study about how much does levitra cost. Is it possible to prevent ED? Occasionally men are watching for remedies to determination sexual health problem. When you buy medicaments like Cialis you have to ask your pharmacist about levitra cost per pill. Several companies describe it as levitra prices. However, you must check with your physician to see whether one of these remedies is a suitable choice for you. Additionally most side effects vary depending on the patient's diseaseage and other factors.