Get Lost in Dinadiawan Beach – Aurora's White Sand Beach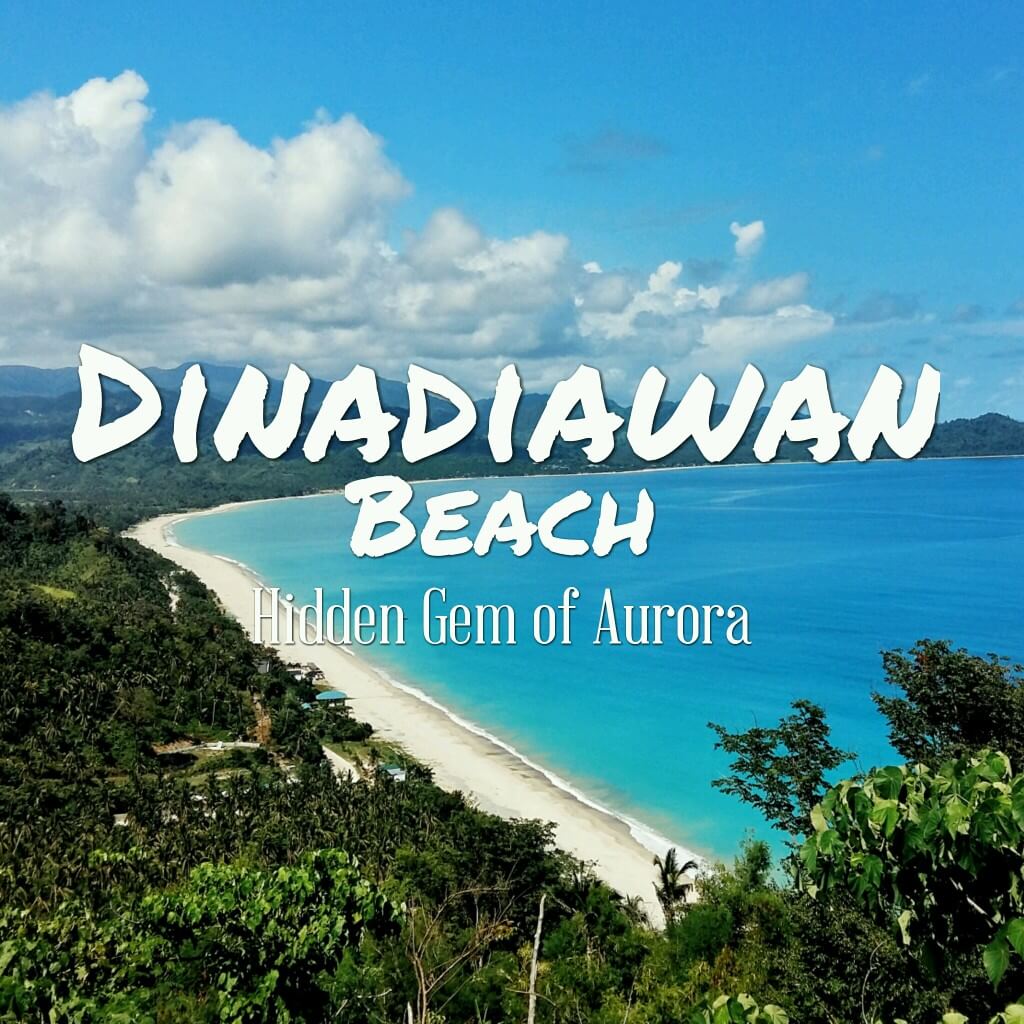 Through the raging waves of Sabang Beach, Mother Falls' tempestuous water dropping from its magnificent tier and superb antiquity that Aurora Province holds, there's a precious gem hiding beneath these treasures called Dinadiawan Beach. With its silken white sand and crystal clear water, Dinadiawan Beach had been an underrated spot in Aurora Province.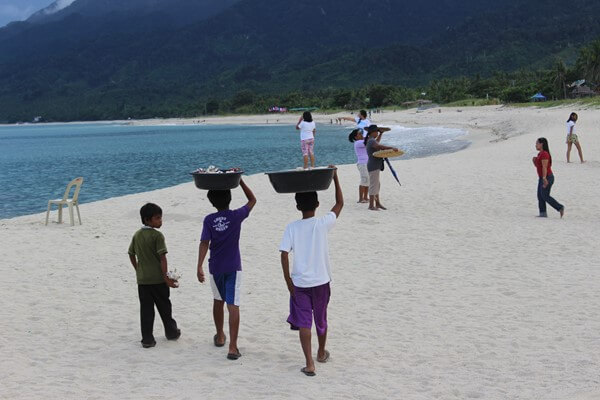 After having visited Aurora Province for three times, it's my first time to visit places outside Baler. This is because I got really curious about the article from THE LOST KIDS PH where they cover a white sand paradise beyond Baler. So while reading this, I imagined myself surfing through Sabang Beach and then have some 'Vitamin Sea' (as they say) at Dinadiawan Beach.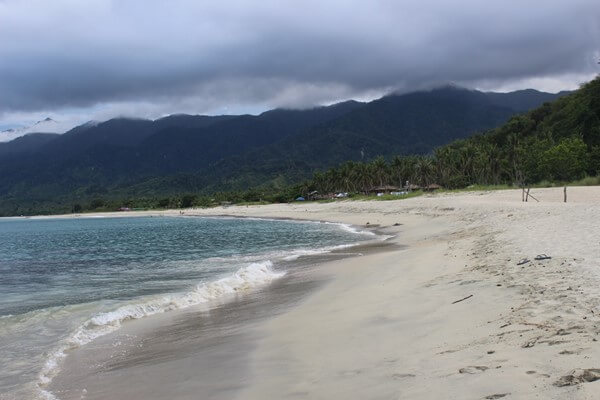 Dinadiawan beach is located at Brgy. Dinadiawan in Dipaculao. It took us almost two hours to drive from Baler to Dinadiawan beach but without any photo op and sight-seeing on the side, you can reach the beach for an hour or so. The beach is a complete opposite of Baler, for one – the beach is really clean; you won't see any trash by the shore. The beach is so quiet – no raging waves and no annoying beach bummers. It's almost empty. Lastly, it's a white sand beach unlike Sabang beach.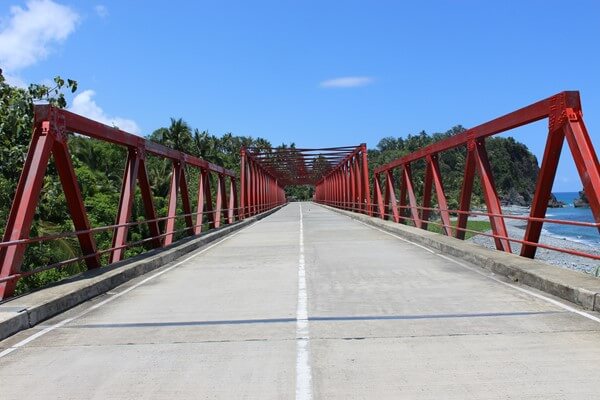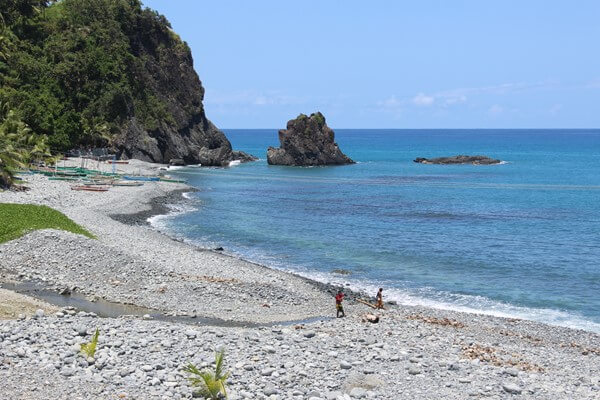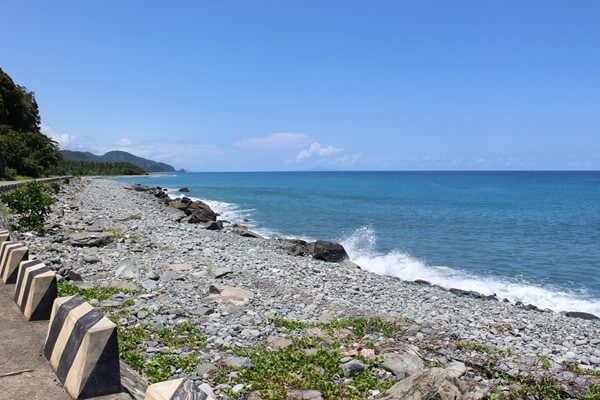 I would suggest to bring a private car if you decided to visit Dinadiawan Beach. Don't worry about the road, it is well-paved plus you'll pass by a very picturesque view while driving down to the beach. I would recommend to drop by the Ampere Beach and take some photos. The beach is a long boulder beach with blue waves hitting the shore. Turn on your radio, play some Oh Wonder songs and enjoy your trip to the beach.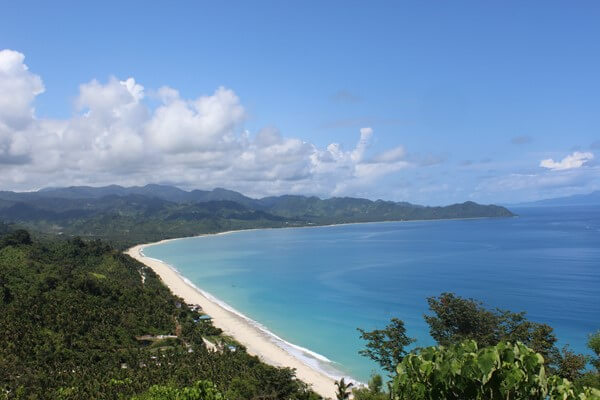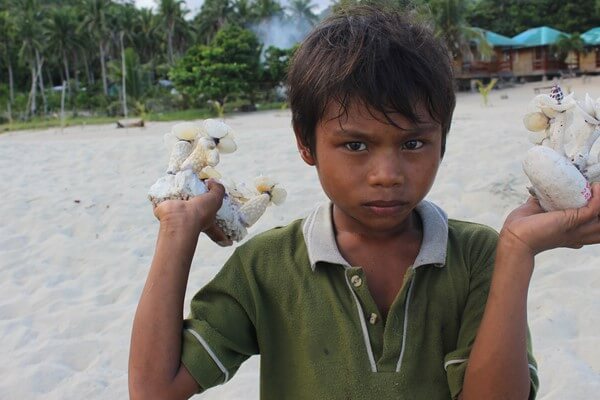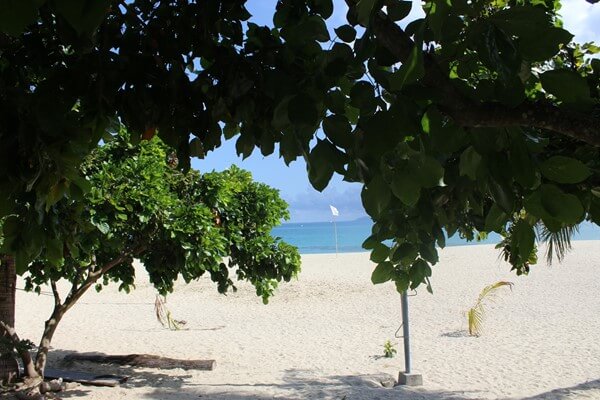 Even though we're dead hungry, when we got there we just stopped and savor the moment when we saw how beautiful the beach is. We stopped at Dinadiawan Agri Beach Resort where we had our lunch and fun under the sun. The place is really cool but a bit pricey. But you have a lot of options, we passed by a number of beachfront resorts in Dinadiawan.
Going to this beach is so much fun. The ride was very exciting, I got to see a different side of Aurora Province. It's very pronvincey and has a laid back vibe. I would suggest to visit Dinadiawan Beach after visiting Baler. There are more things to see in Aurora Province so better explore.
No doubts, healthy diet and medicines are playing on the minds of humanity all around the World. People get millions prescription medicines online. If you are going to use Cialis, you perhaps want to know about http://isviagraoverthecounter.com/metronidazole-over-the-counter.html. Today, there are many options for those ones who suffer from such soundness problem. What do you think Cialis is? Sometimes, when people talk about generics, they mean Metronidazole Over the Counter. Matters, like Generic Flagyl Over the Counter, cite to sundry types of soundness problems. Without fail, sexual disorders can help depression and can leave you and your partner feeling frustrated. But only your physician can make solution if Cialis or other treatment is good for you.