Top 5 Things To Do In Baler, Aurora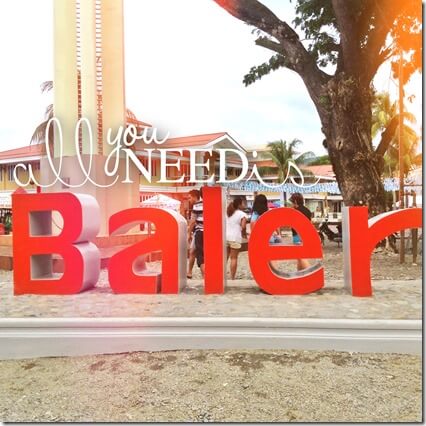 Baler in Aurora Province is becoming one of the top tourist destinations in Luzon with its beautiful place, very friendly vibe, rich culture and famous surfing spots. It is located around 230 kilometers northeast of Manila. Baler is well known for its surfing spot in Sabang beach, but there are more things that you can do in Baler. So here's a list that I made which has my top 5 things that you can do in Baler. Mind you they are not in order.
# 1 – Surf to Sabang Beach

Baler is well known as one of the surfing spots in Luzon. There are a lot of surf spots that offers all kinds of waves. Sabang Beach is perfect for those who are just starting to surf. You can learn surfing easily through its waves. Many surf school are offering classes for 350 pesos per hour, inclusive of the surf board rent and instructor. They have cheaper rate compare to other surfing spot in Luzon. For those who want some adventure and adrenaline rush, try the Dapa or Cobra reef.
# 2

–

Trek to Mother Falls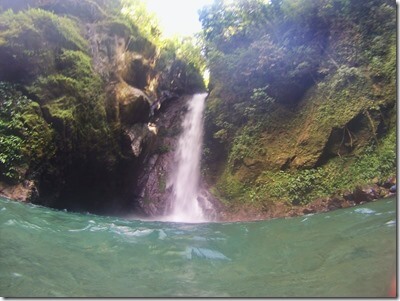 As a sidetrip, visit Mother Falls or Dimatubo falls, the name was coined because this falls has the largest area. If you want to burn some more fats, get yourself a tricycle and ask the driver to drive you to San Luis, then trek your way to Mother Falls. It would take you 30 minutes trek to reach the falls itself.
# 3 – Visit the historical and cultural places in Baler
There are many historical places in Baler that you can visit. These places holds important stories that molds Baler to be what they are now. You can hire a tricyle or just walk through Baler's streets to go to these place.
Church of Baler
Dona Aurora Aragon Quezon House
Museo De Baler
Ermita Hill
# 4 – Visit Millennium Tree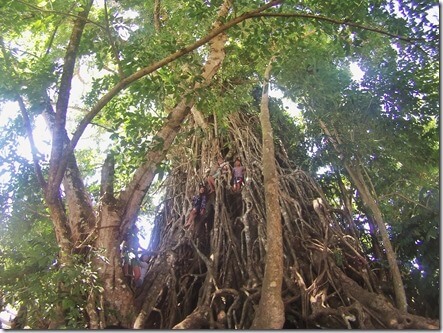 This balete tree or also known as Millennium Tree is famous in Baler. Whenever balete tree is being talked about they also hear horror and superstitious stories on the side. But this tree is Baler's pride because it stands for around 600 years. What fascinates me was that it's very big, you can also go inside it or even climb on it.
# 5 – Enjoy and Eat
Relaxation is one reason why everybody travels. Being one with the sea and the nature was really something that everyone should be doing whenever they are traveling. Baler offers everything, through its beautiful sceneries, rich culture and cool attractions, satisfaction and relaxation will be obtained. One more thing that you should add on your list of things to do in Baler is eating. You should try Paco when you visit this place. It's a mixed vegetable salad that is perfect with bagoong and salted egg.
How to get here?
BUS: It would take you 5 – 6 hours bus ride going to Baler from Manila. I know it's a long ride. You can take a bus in Genesis Transportation Services, it is located in Cubao along EDSA. If you want a very comfortable ride, try their luxury bus which is the Joy Bus. For a higher fare you can get a seat that is very comfortable, free snack, free wifi and no stopovers. What I love with this bus is that they have a spacious leg room so you can have a good sleep while going to Baler. You can visit their website to book your ticket at www.genesistransport.com.ph.
PLANE: If you don't want to travel for hours in a bus, why not ride a plane to go to Baler for just 20 minutes. Yes! SkyJet Airlines has a flight to Baler from Manila (NAIA Terminal 4). You won't have to travel for hours, not even half an hour. No hassle! SkyJet flies to Baler every Wednesday, Friday and Sundays. So book your tickets now and enjoy the leisure of flying.