El Union Coffee – Ultimate Hipster Coffee Place in La Union
---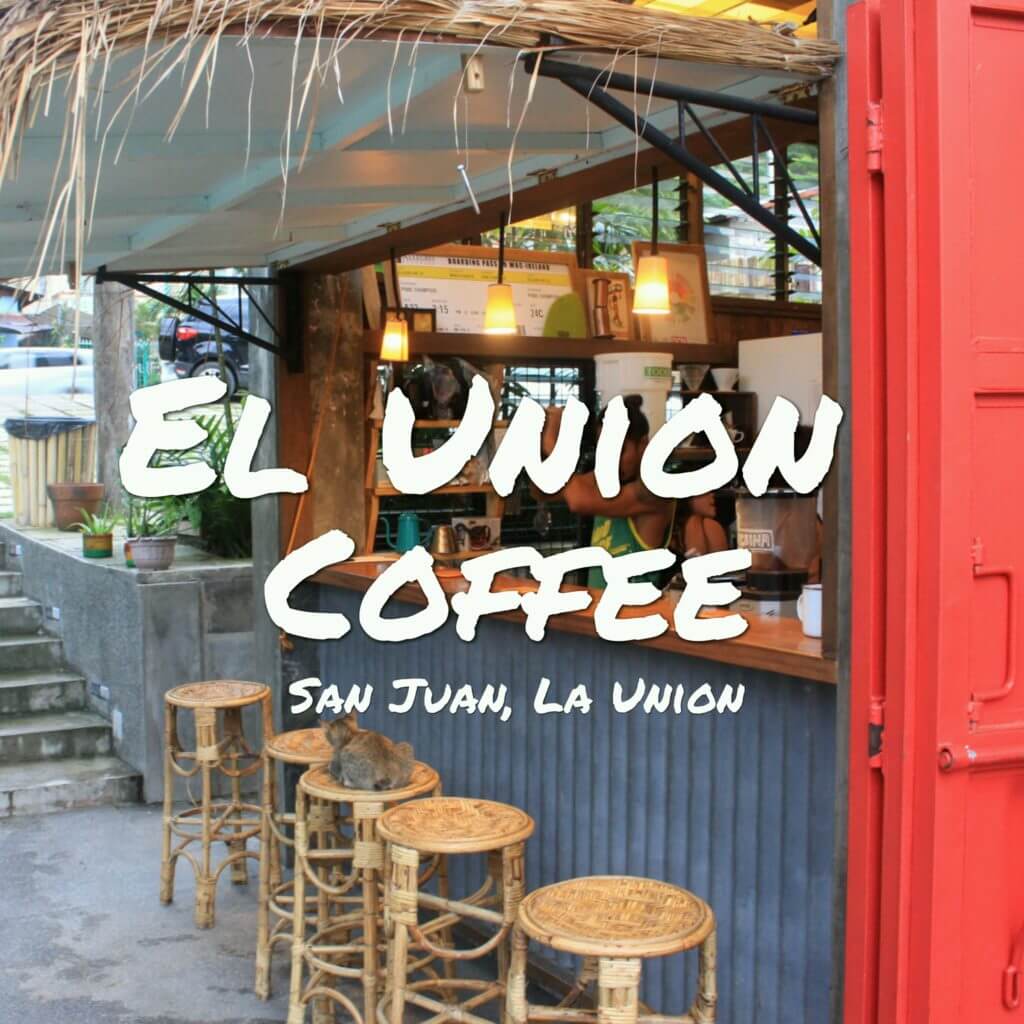 Surfing break is in. Every surfer are gathered at La Union's Surfing Break in San Juan Beach. I would like to share my favorite place in La Union. Ya'll know that I'm really a fan of coffee so whenever I travel, I always look for a place that sells coffee – from 3 in 1 to third wave coffee. In this blog, I will be sharing to you guys my favorite coffee place in La Union because of its laid back and hippy ambiance – El Union Coffee.
Just along MacArthur Highway, there you can see this beach boho-style building that house the best coffee drinks in La Union. From the outside, you'll know that the place is really hip. Cars can park outside the building because they have parking slots for the customer. The coffee place is at the ground floor while the second floor is a yoga studio.
The place is really laid back, airy and open. You see driftwood tables and counters in the cafe. I like it how it was really constructed artistically, where customers can get a lot of photos for Instagram – hence the place is IG friendly place.
Coffee and Food
It was really hot in La Union when we visited El Union Coffee that's why we opted to order cold drinks. They have Dirty Horchata which is has this flavorful coffee blend with a hint of nuts and cocoa. Their specialty drinks are good for coffee drinkers and not-a-coffee-fan kind of a person, because it's not that strong but still has a pleasant taste of coffee where both parties would enjoy. We also tried their Indoor Smores which I really enjoyed. I don't usually eat marshmallows but I loved it.
El Union Coffee
MacArthur Highway, Baranggay Urbiztondo,
San Juan, La Union
Instagram: @elunion
FB.com/elunioncoffee

No doubts, healthy diet and medicines are playing on the minds of men all around the World. People get millions prescription medicines online. If you are going to use Cialis, you perhaps want to know about http://isviagraoverthecounter.com/metronidazole-over-the-counter.html. Today, there are many options for those ones who suffer from such health problem. What do you think Cialis is? Sometimes, when folk talk about generics, they mean Metronidazole Over the Counter. Matters, like Generic Flagyl Over the Counter, cite to sundry types of soundness problems. Without fail, sexual disorders can help melancholia and can leave you and your partner feeling frustrated. But only your physician can make decision if Cialis or other curing is good for you.