Ferra Hotel Boracay – Modern and Quality Service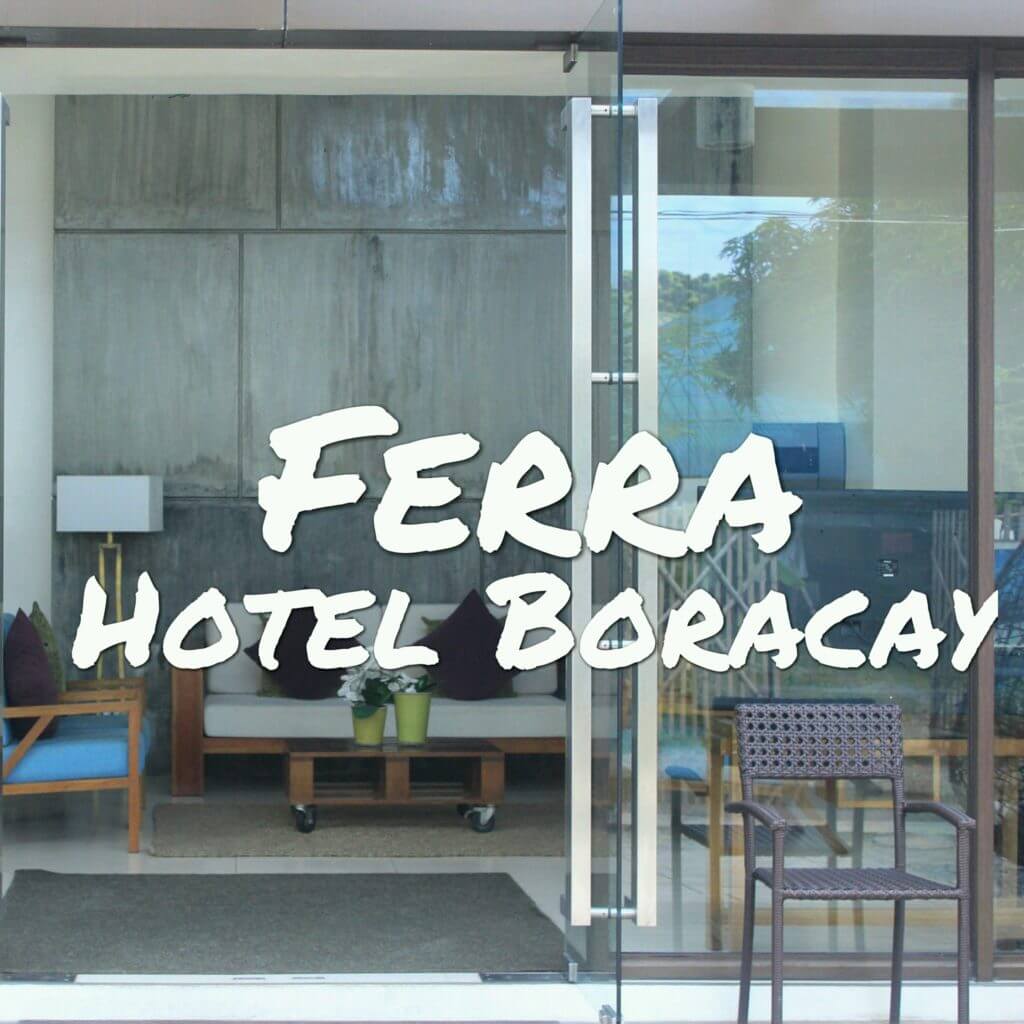 Few months ago, I was invited by a hotel to join a trip to Boracay together with other bloggers. Weeks after that trip, my friend called to remind me that we have a booked flight to Boracay which I totally forgot. Have you had that moment where you randomly booked a flight somewhere and then you forgot about it? I know lots of travelers had these moments too. Good thing, Ferra Hotel Boracay happily accommodated us to stay in their hotel for a couple of nights. Read more for my Fera Hotel Boracay story.
Ferra Hotel Boracay
Ferra Hotel Boracay is a boutique hotel located in Bulabog area of Boracay. It is strategically located; two minutes away from the main road, less than 10 minutes away from the White beach and more or less 5 minute walk to Bulabog Beach. It's like having the best of Boracay beaches in a location where everything is accessible by walking.
The hotel has 37 rooms that are well furnished. It has a modern-minimalist architectural design and hints of contemporary design. With its modern design and minimalist fixtures, the hotel gives warm ambiance and airy feel even with confined space.
They have a restaurant right beside the lobby. Their indoor pool was really charming, it adds a quirky vibe to the place which is just adjacent to their vibrant colored restaurant. The Ruf was my favorite part of the hotel. It is a perfect hideaway in Boracay for all the tourist of the island.
Room
Together with Cha, Michael, Mike and Katt, Ferra Hotel Boracay accommodated us for our stay in the island. The loft room is a perfect retreat from the energized tourist of Boracay. The room was perfectly-designed with comfort in mind. Every room had a wooden flooring and warm accents that added a coziness factor on my stay in Ferra Hotel Boracay. When I first saw the room, I lay at my bed and decided to be lazy for the whole trip in the island. Which apparently happened because whenever my friends are inviting me to go to the beach, I was in my bed cuddling my pillow and watching movies.
In my defense, I would really choose to be in my bed that time because the sun is too punishing. They have large flat screen TV and reliable WiFi connection which accompanied me during my lazy moments in the island.
They have small dining area where you can eat your ordered food from their restaurant. You can also take home your leftovers from your food trip in the island because they microwave oven, kitchenettes and refrigerator so that you can stack up food whenever you have those baboy-moments.
The Ruf
The Ruf is one of the most famous place in the island that offers a perfect hideaway for the tourist of Boracay according to TripAdvisor. Ferra Hotel Boracay has a restaurant and roof deck lounge area – for breakfast and lunch you can eat at the restaurant and then roof deck for dinner. One admirable tthing why I love their restaurant, they have great food and big servings that are really worth every peso.
The Ruf offers wide variety of Asian dishes, as well as western food. Their dishes were really delicious and well plated by their chef but the top dishes that I really like the most is their Satay Sample, Grilled Back Ribs and Truffle Fries. I think, I gained a few pounds during my stay in Ferra Hotel Boracay because the food is just tasty and irresistible.
Experience
While my friends and I are having a conversation about the hotel, all of us agreed on how friendly and accommodating the hotel staff are. They never failed to smile back at me and greeted me whenever I passed by them. These are really admirable which I'm really particular when reviewing a hotel. Their staff are really well-trained that will surely give you an excellent service during your stay. If you're looking for a stylish hotel without sacrificing comfortability and affordability, then Ferra Hotel Boracay is the hotel for you.
Special thanks to Jem for taking care of us during our stay at Ferra Hotel Boracay. Shout out to Ate Rhea for always serving our food with a smile and the girls in the lobby for always greeting us.
If you want a discounted deals for Ferra Hotel Boracay click HERE
Ferra Hotel Boracay
Sitio Bulabog, Boracay
Phone: +639362881177
Email: ferrahotelboracay@gmail.com
www.ferrahotel.com
FB.com/ferrahotel
IG: @ferrahotelboracay