Family Travel Guide: Kid-friendly Activities in Oahu, Hawaii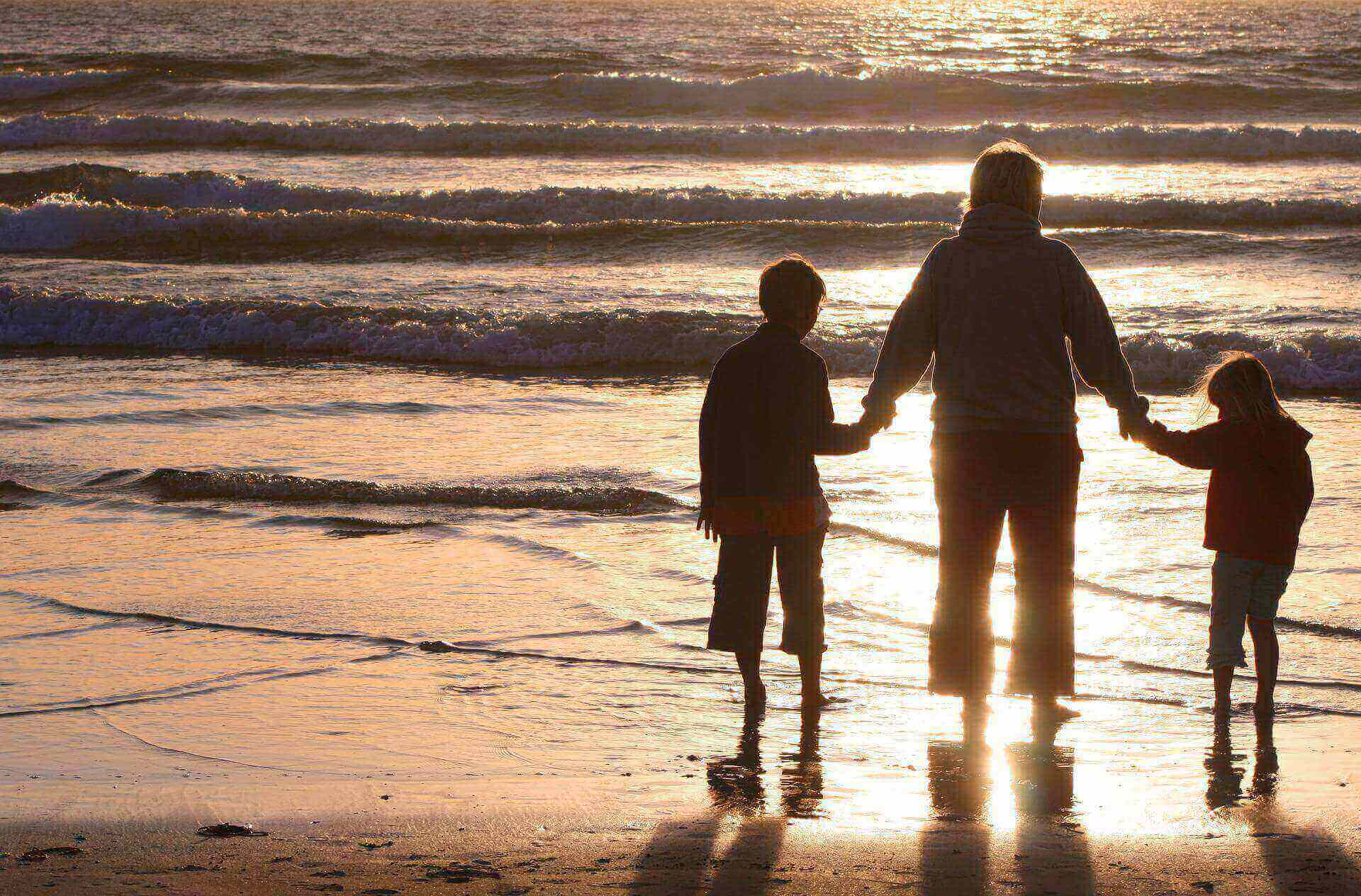 "Ohana means family. Family means nobody gets left behind or forgotten." These words ring true every time, especially when planning a family weekend. Having a child, or children, dramatically changes our definition of fun. We can not be happier when we know the kids are having fun and are safe.
Hawaii has long been a worldwide destination both for its environmentally- sensitive and children- friendly destinations and activities. As a travel magazine once said, the best time to visit Hawaii is at any time. One of the places you must visit with your family is its third-largest island, O'ahu, or also known as The Gathering Place. Check out these five child-friendly activities and destinations to give the entire family a fun and memorable vacation.
1. Take a deep-sea adventure with Atlantis Submarines
Atlantis Submarines is a Canadian company of passenger submarines with branches in Maui, Kona, and of course, O'ahu. The one in O'ahu is located specifically in Waikiki. This particular branch is also the home of the Atlantis XIV, which is hailed as the world's largest passenger submarine. Having a capacity of 64 passengers, share the fun both with the local tour guides and your fellow travelers.
After starting off this water adventure with a shuttle ferry, you start to board your submarine and start your descent. Visitors are taken below 100 feet underwater where the vast marine life, as well as coral reefs, can be seen from huge viewports or submarine windows. Aside from the breathtaking view, the experience is made more educational via a tour guide accompanying you on your journey. If you're lucky, you might even get the chance to witness a school of migrating fish depending on the season or even see whales through your submarine windows.
2. Get up close and personal with dolphins
Let your children be the stars as you relive your memories from that 90's hit, Flipper. In O'ahu, Kahala Hotel and Restaurant has earned the distinction of being one of the state's top resorts and hotels. What sets them apart is that they offer the rare experience of getting up close and personal with actual dolphins as a part of their educational programs aimed for visitors of all ages. Aside from the fun of playing with these intelligent and charming creatures, tourists are also treated to knowledge on these animals – their lifestyle, habitat, diet, and so on. Also, there is no need to worry since the children will be guided by trained and professional trainers who will make the experience easy to enjoy and memorable.
3. Enjoy a whole day of fun at Kualoa Ranch
Sitting on the windward coast of O'ahu is a 4,000- acre nature reserve and cattle ranch. This large expanse of land was once a sacred valley to native Hawaiians and has remained largely pristine up to this day, capturing countless tourists and even filmmakers using the panoramic background for movies such as Jurassic World, Jumanji, and Kong: Skull Island.
Kualoa Ranch is open for scheduled, guided tours. Families can enjoy a trek around the ranch on top of an all-terrain vehicle (ATV), tour buses, or even on horseback. Your children will definitely enjoy the Jungle Expedition tour right into the heart of the Hakipu'u Jurassic rainforest. The deep and lush forest has definitely helped set the tone and ambiance for blockbuster hits like Jurassic Park. Safely seated in their custom 16 – passenger vehicles, you and your kids will spend the next ninety minutes through Hawaiian rainforests, beaten trails, stream hills, and even up a few bumpy hills. Last among the treats in this journey is the opportunity to visit the Moli'l Pond – an 800 – year old pond which has been used by ancient Hawaiians as a fishpond.
4. Ride the waves with the Waikiki Outrigger canoes
No Hawaiian trip will ever be complete without an experience with its beautiful beaches and challenging waters. The Waikiki Beach Services offers a fun and distinct adventure with their outrigger canoe. They have been the premier surfing destination since they started in 1955, and the legacy and expertise just shows. Children below ten years old can ride the canoe accompanied by knowledgeable and experienced boat captains, making the experience more worthwhile as they regale tales of Waikiki beach boys as you both go and paddle out into the waves.
Aside from outrigger canoes, Waikiki Beach Services also offer surfing lessons for surfing enthusiasts and visitors of all skill levels. Aside from the traditional surfing, you and your children can also try out their program for stand – up surfing. For a more serene experience, you can take a chartered catamaran boat and just sail off Waikiki Beach and take in the picturesque scenery of Diamond Head as well as the Honolulu Skyline.
5. Learn and immerse in the Polynesian culture
Voted as the #1 paid attraction in Hawaii by USA Today, an internationally distributed American newspaper, the Polynesian Cultural Centre is simply an incredible venue for an authentic Hawaiian experience. It is located along the North Shore of O'ahu, full 42 acres of Polynesian culture including 6 in- site villages capturing the distinct styles and cultures of Hawaii, Samoa, Tahiti, Fiji, Aotearoa in New Zealand, and Tonga.
Treat the entire family to a day of fun and learning as you immerse yourself in these similar yet different branches of Polynesian culture. Interact and socialize with the natives and experience their life and art firsthand through music and dance and get hands-on and perform their traditional activities. Also within the rich expanse is the well- renowned restaurant, Ali'I Luau, which offers delicious treats amidst a backdrop of relaxing scenery. Treat your family to a variety of authentic island cuisine, such as the savory Kalua Pork roasted from traditional fire pits.
Lastly, cap the day off with a magnificent performance of "Ha: Breath of Life." This breathtaking evening show involves over a hundred Polynesian performers made more colorful with lights and sounds. The 90 – minute show is a symbolic narration of important Polynesian aspects such as birth, death, family, love, as well as victories and tragedies, all in an amazing exchange of native dances, music, and flames and knives.