Well-spent Weekend at Buri Resort and Spa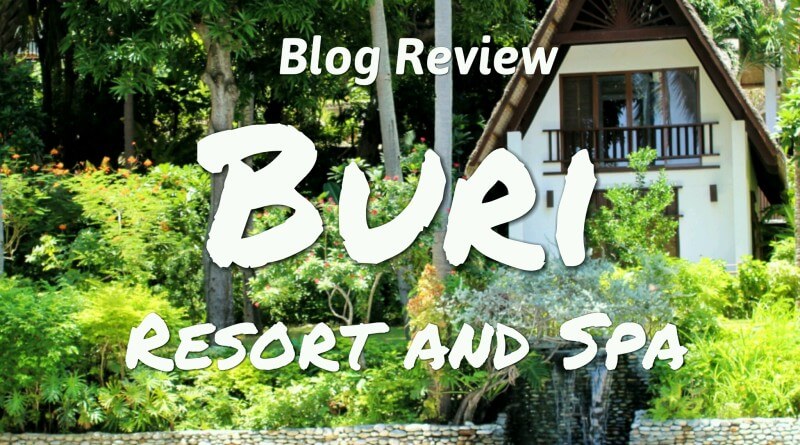 There are a lot of reasons why Puerto Galera is one of the famous destination if you're looking for a fun-filled beach trips. One reason is that it is very accessible in the metro – it is just hours away to enjoy its beautiful beaches. You can enjoy tons of water activities in Puerto Galera, you can go diving, snorkeling and island hopping. Puerto Galera is also known as poor man's Boracay. Imagine how beautiful this place is and how relaxing to stay at a luxurious resort like Buri Resort and Spa. Here's my review about my stay at Buri Resort and Spa.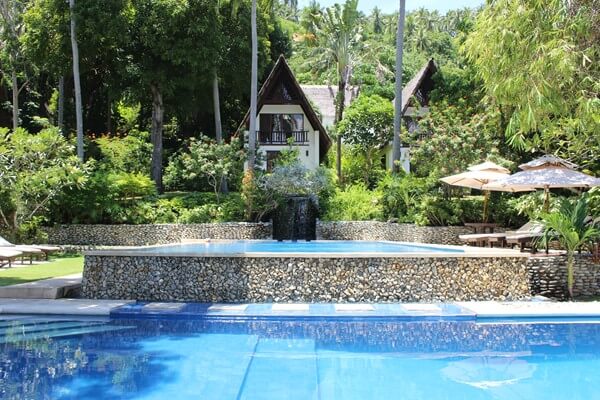 Buri Resort and Spa
Buri Resort and Spa is the only 4-star boutique resort and spa that offers the beach bummer tourist an unruffled getaway from the metro. It is managed by Asia's Unique Resort Alliance (AURA). Nestled at the jungle clad-hills of Puerto Galera, Buri Resort and Spa is in front of Puerto Galera bay of Sitio Dalaruan which is accessible by a boat. The resort offers nipa hut-inspired villas which has three types, each designed to satisfy the needs of couples, families and friends. They have Garden Villa, Family Villa and Pool Villa.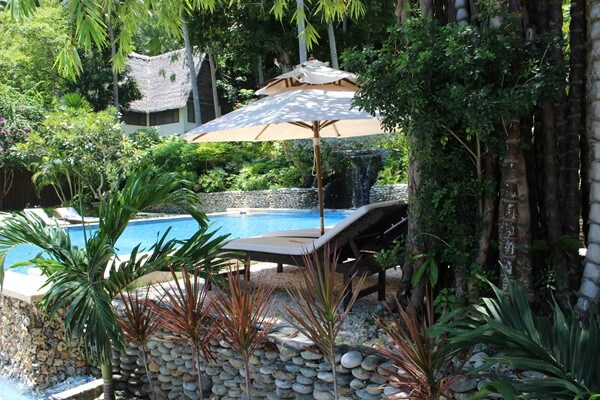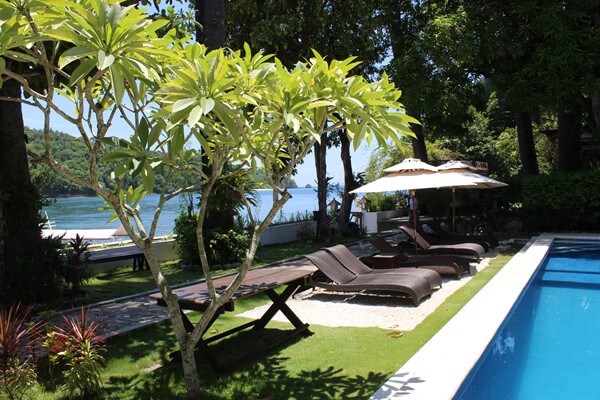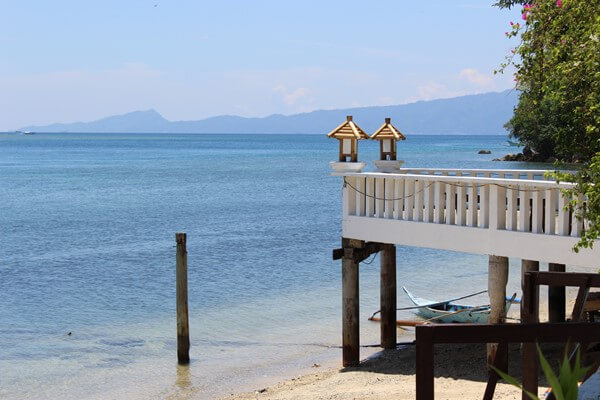 This luxurious offers village tours, nature treks, snorkeling, scuba diving, and other water activities. Buri Resort and Spa also treat their guest with luscious dishes from Animasi Restaurant, calming spa treatments at Buri Spa, breathtaking sea view and take a soothing dip by their infinity pool.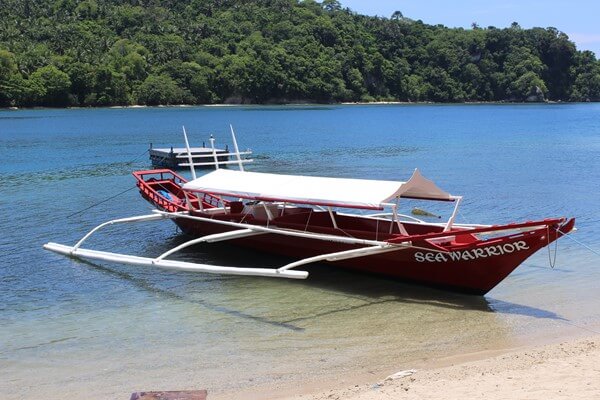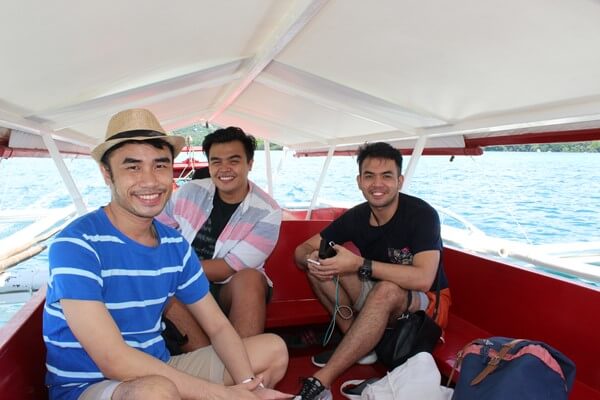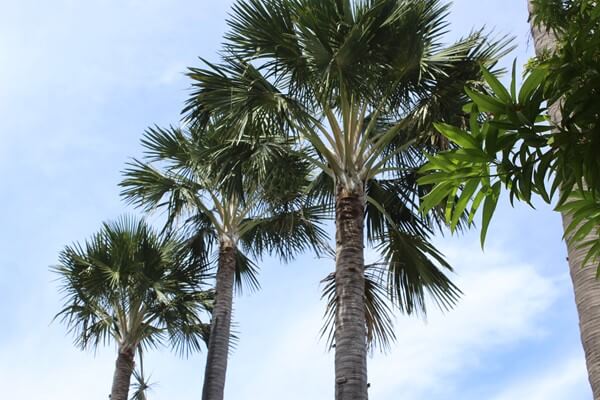 Pool Villa

Buri Resort and Spa treated us a three day vacation at their Ilang-Ilang Pool Villa. They said that our villa has the most beautiful view of the whole resort and that I agree. Pool Villa is the resort's most spacious and one of the most luxurious accommodations in Puerto Galera. This 2-storey villa has two bedroom and two large bathrooms. Plenty of natural light coming from the garden is being used in the whole villa. We enjoyed the small plunge pool where we had our favorite cocktails and beers while enjoying our vacation.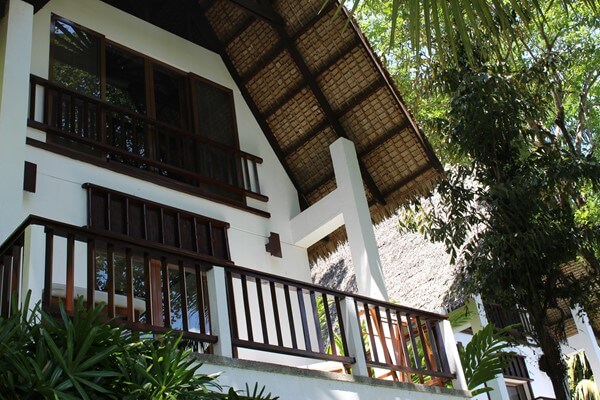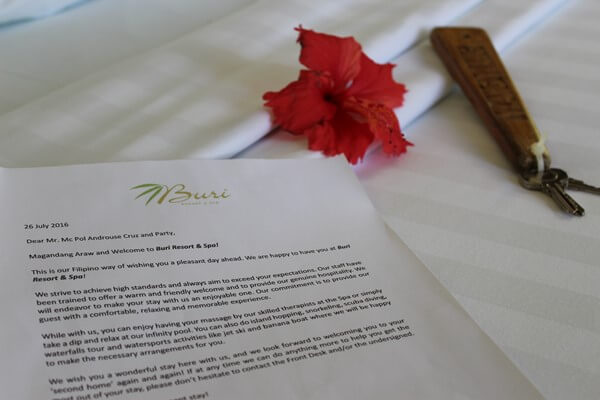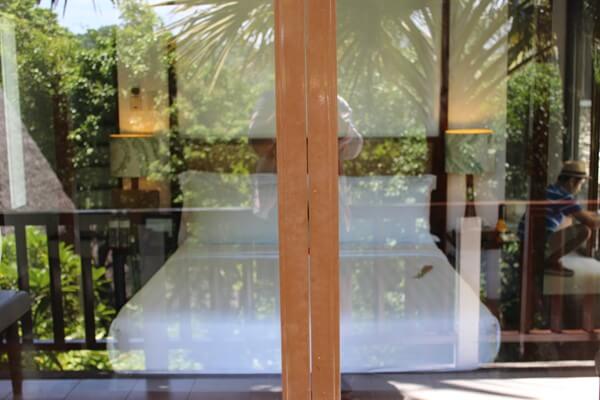 Garden, Family and Pool villas its own balcony, fully stocked mini-bar, complimentary water, LCD TV with satellite channels, in-room safety deposit box, air-conditioning unit, and hair dryer. When we arrived at the resort, we were welcomed by the staff with a smiles and greeting. They also gave us welcome drinks and cold towels which I badly needed because of the humid sunny weather.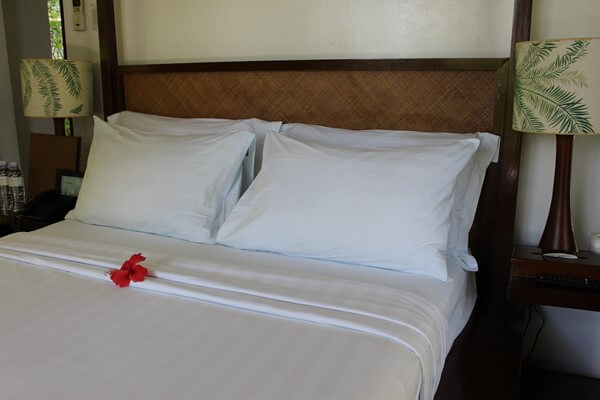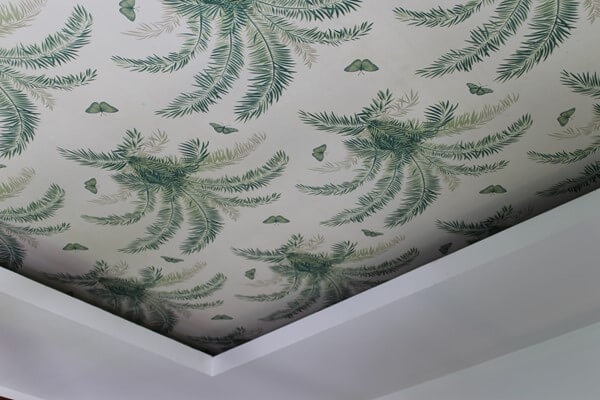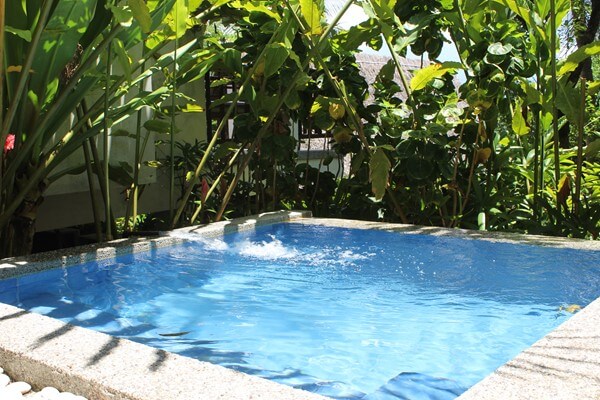 They have this laid-back tropical nipa hut inspired villas that uses indigenous materials and different woods for the fixtures that gives this countryside feel for the resort.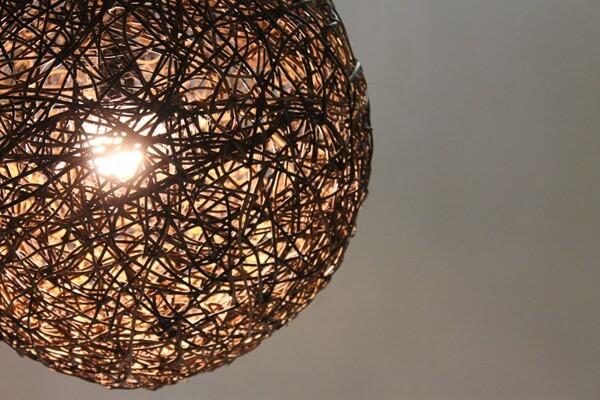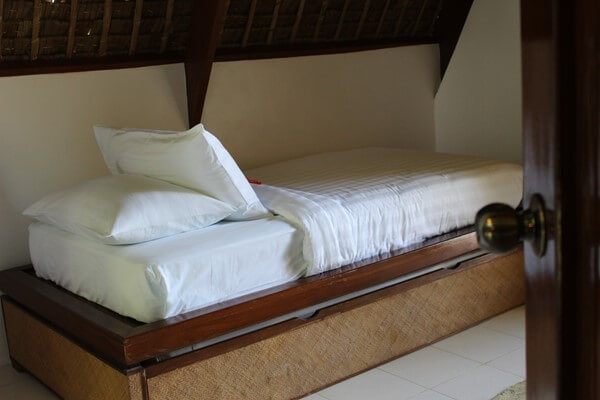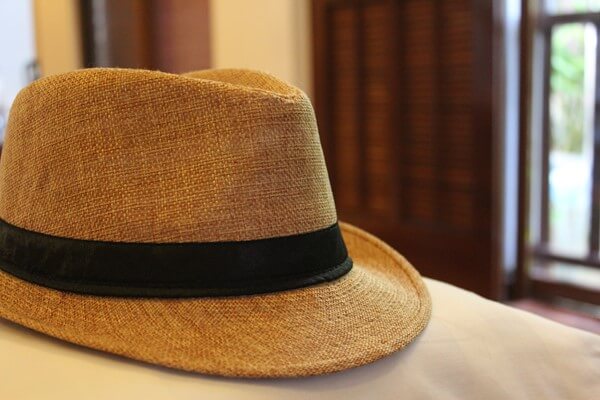 Animasi Restaurant
Animasi Restaurant is situated in front of the resort which offers local and international dishes. This all-day dining restaurant is open from 6AM to 10PM. The restaurant is an al-fresco style dining that is covered by lush green plants that is really refreshing. We really enjoyed every time we visit the restaurant to have our meal, not just because of the delish dishes but also the friendly waitress who serves us with smiles. Ate Malou and Ate Lay-Ann were really friendly and accommodating.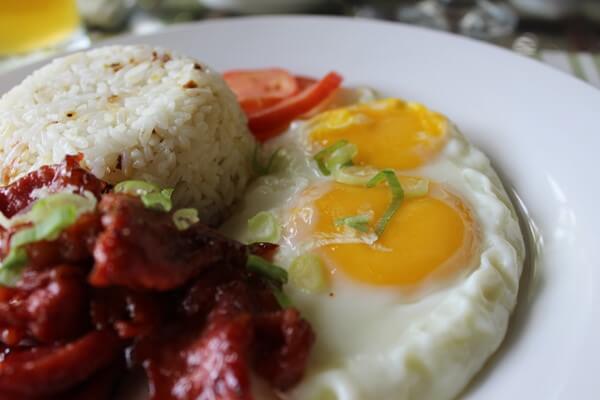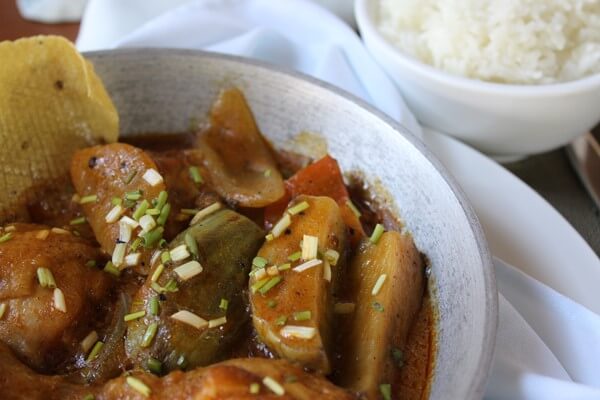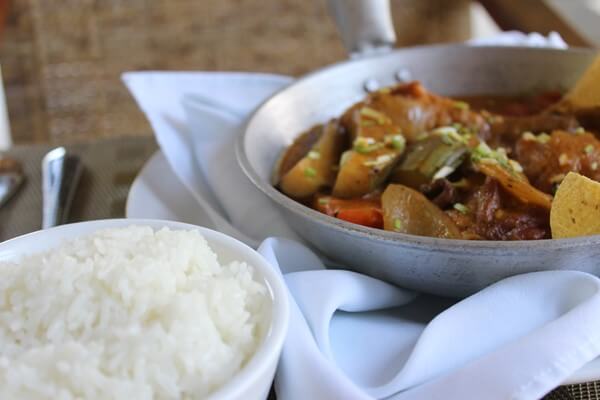 Buri Spa
This vacation at a luxurious resort wouldn't be complete without a pampering treatment at their spa. Under the gentle care of their well-trained therapists, I had my Filipino Hilot Theraphy with Ventosa. Buri Spa has a very aromatic and relaxing surroundings that would give you the tranquility you'll need to calm your senses. The spa treatment I had relieve my discomfort and imbalance.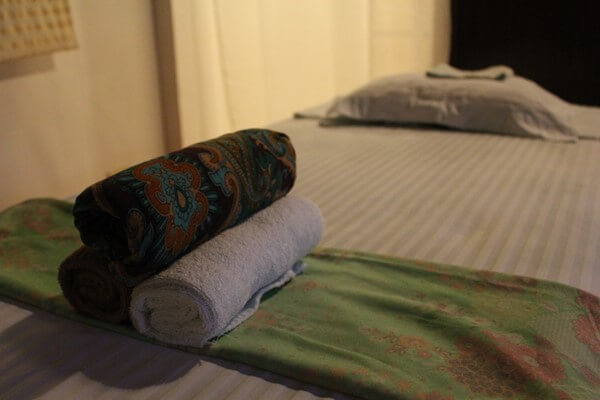 I never thought that my second trip to Puerto Galera really changed my perception about the place. Buri Resort and Spa gave me the much-needed relief from stress that I have been wanting. The resort's promise of relaxing getaway was beyond what I have experienced. Buri Resort and Spa is a paradise within reach enveloped by the luxuriance of nature and treat you with mouthwatering dishes. While staying at this lavish resort you'll also feel more invigorated and more ready to face the reality.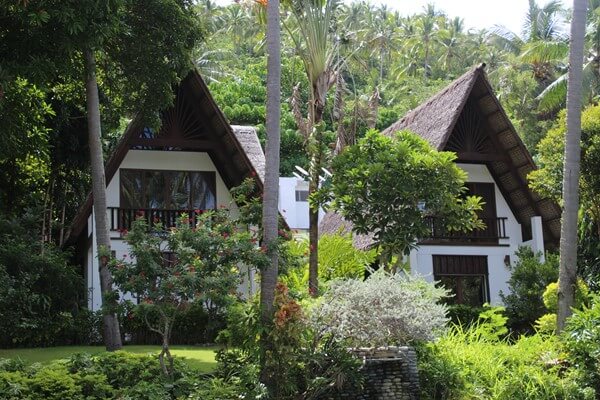 Buri Resort and Spa
Sitio Dalaruan, Puerto Galera, Oriental Mindoro
Phone: +63 (2) 625-8627
Mobile: 0916 312 9159
Email: info@buri-resort.com
Website: http://www.buri-resort.com/
No doubts, healthy diet and medicines are playing on the minds of people all around the World. People get millions prescription medicines online. If you are going to use Cialis, you perhaps want to know about http://isviagraoverthecounter.com/metronidazole-over-the-counter.html. Today, there are many options for those ones who suffer from such heartiness problem. What do you think Cialis is? Sometimes, when men talk about generics, they mean Metronidazole Over the Counter. Matters, like Generic Flagyl Over the Counter, allude to sundry types of heartiness problems. Without fail, sexual disorders can help depression and can leave you and your partner feeling frustrated. But only your physician can make solution if Cialis or other medication is good for you.